Eyachts are seeing more and more Australians and New Zealanders purchasing our boats so they can get on the water this summer!
Tell us what you're interested in and a member of our expert team will contact you shortly.

Motorboat & Yachting – January 2022
Bear Grylls invites MBY editor Hugo Andreae to join him and Aldo Kane on an attempt to circumnavigate the Isle of Wight on an Axopar 28 and a pair of jetskis during a Force 9 gale.
Boote Magazine – March 2020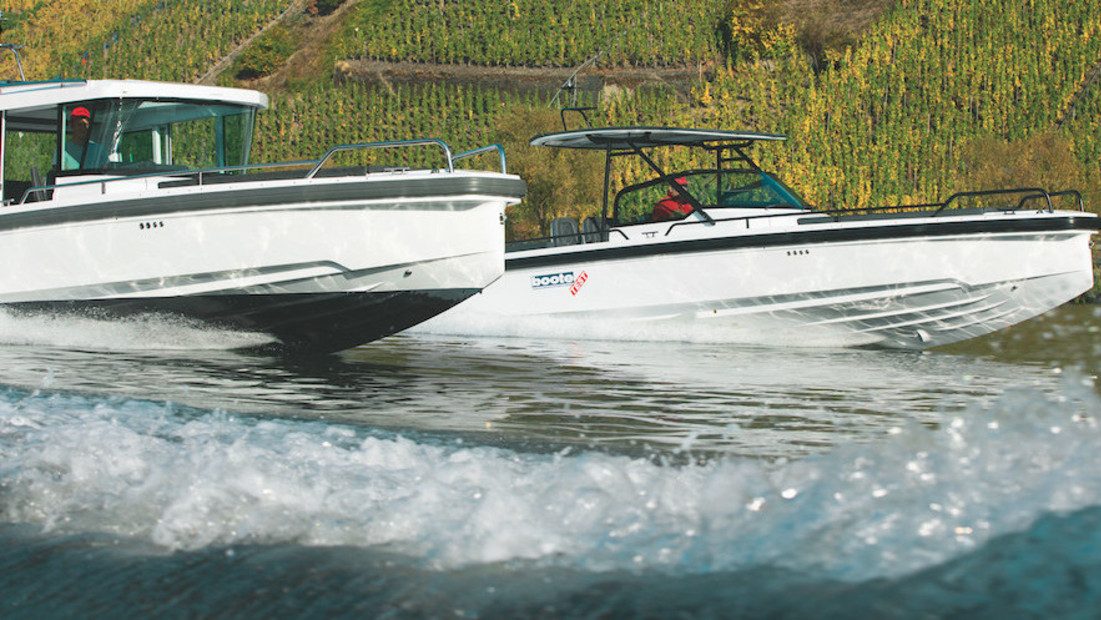 A comparison of the Axopar 28 Cabin and T-Top models. Both models have an identical hull. Expansion and motorization make the difference between the 28s and we look at the details.
Club Marine – January 2020
Axopar turns to the automotive high performance aftermarket tuning company BRABUS to up the wow factor on the 28 T-Top.
Axopar recently released the new Mediterrana Edition and is now available on all Axopar 37 models. We recently had a look at the key features of this package as well as how it looks across the 37 range.
read more