AXOPAR 22 T-TOP LIMITED OFFER
The ultimate drivers boat
Keeping true to Axopars DNA the Axopar 22 features the cutting bow and twin step hull. Converting the Axopar hull into a smaller model gives the Axopar 22 best in class handling and stability so you can experience comfort at rest and slice through large waves offshore.
This Axopar 22 features the U Sofa at the stern and toilet hidden in the bow locker.
Fitted with all the essential navigation gear as well as trim tabs and upgraded to Mercury 4 stroke V6 – 200hp in White you are sure to experience life on the water like never before…
"Easy and safe to drive for a beginner but this boat also has a lot of functionalities and behaviour that an experienced boater will appreciate and they will instantly recognise the small things that make a good boat an even better boat" – Axopar Co-Founder Jan-Erik Viitala.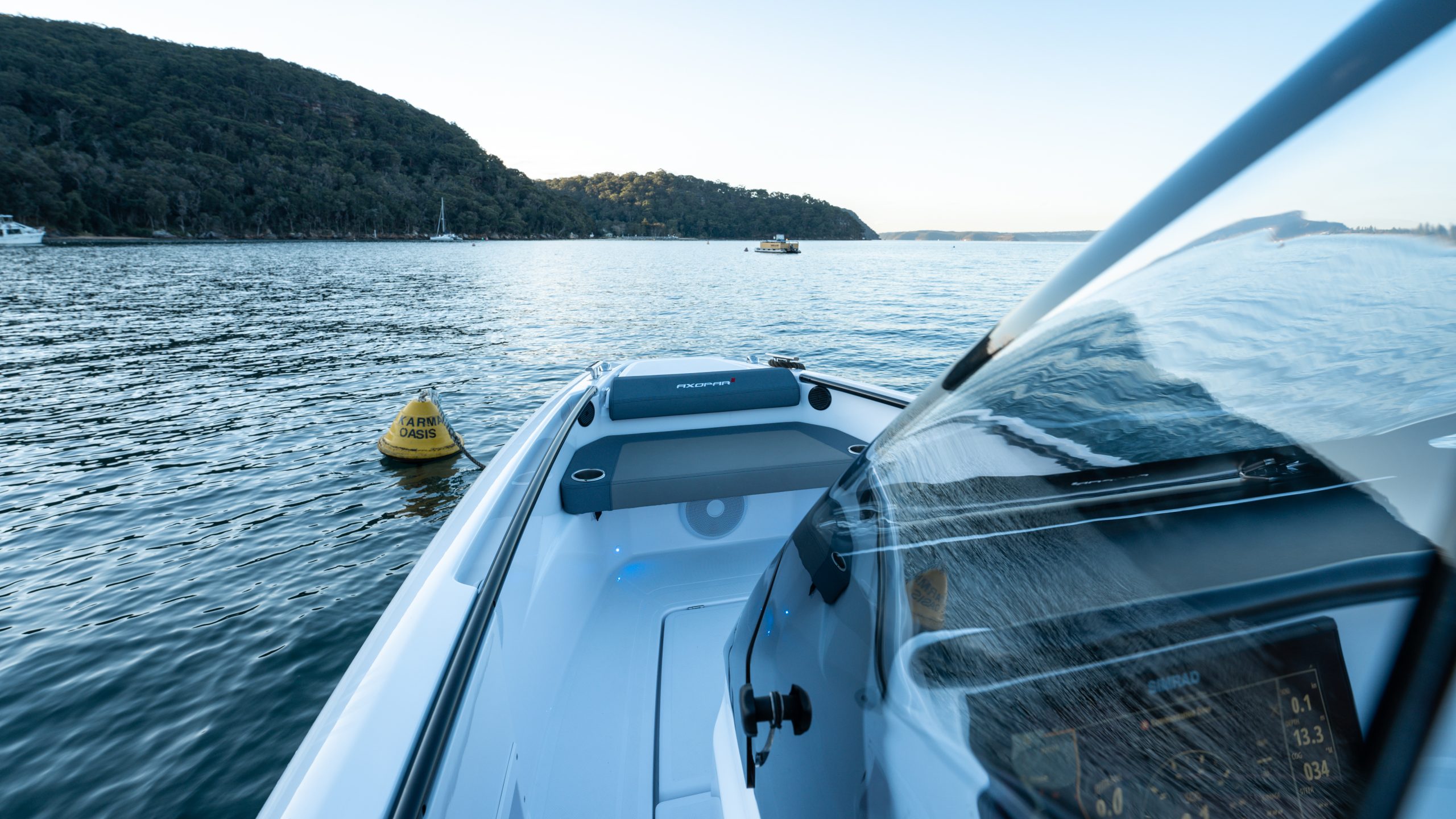 Powerboat & Rib – January 2021
In an industry where existing hulls often get tweaked or stretched to create something new, it is pleasing to see a new design whose performance on the water vindicates the R&D invested in it. As a result, I suspect the Axopar 22 will make a big impact, not just because of the point-and-shoot driving experience it offers, but because in its various guises it will appeal to a wide audience ‒ not least due to the price tags.
Powerboat & Rib – December 2020
Join PBR on an exclusive walk through of the all new Axopar 22 Spyder and X Jobe Revolve Edition.
Venemestari Finland – 2017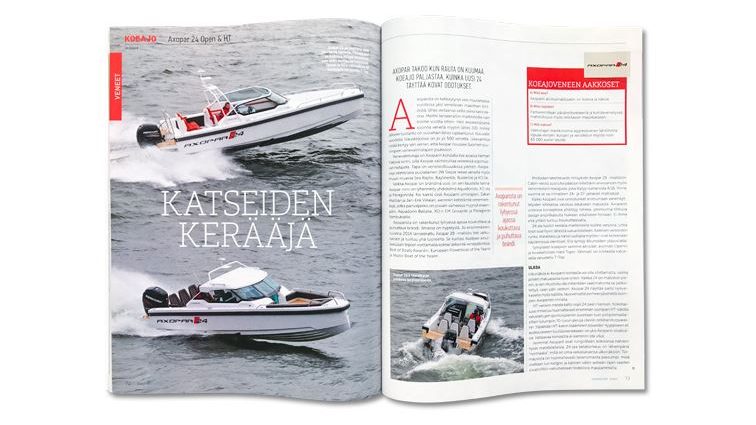 "Eye-catcher." Although the 24 is the smallest in the range, its design is by no means modest or reduced, on the contrary. The Axopar 24 not only looks modern and upscale but also feels like a fully featured family member alongside the larger models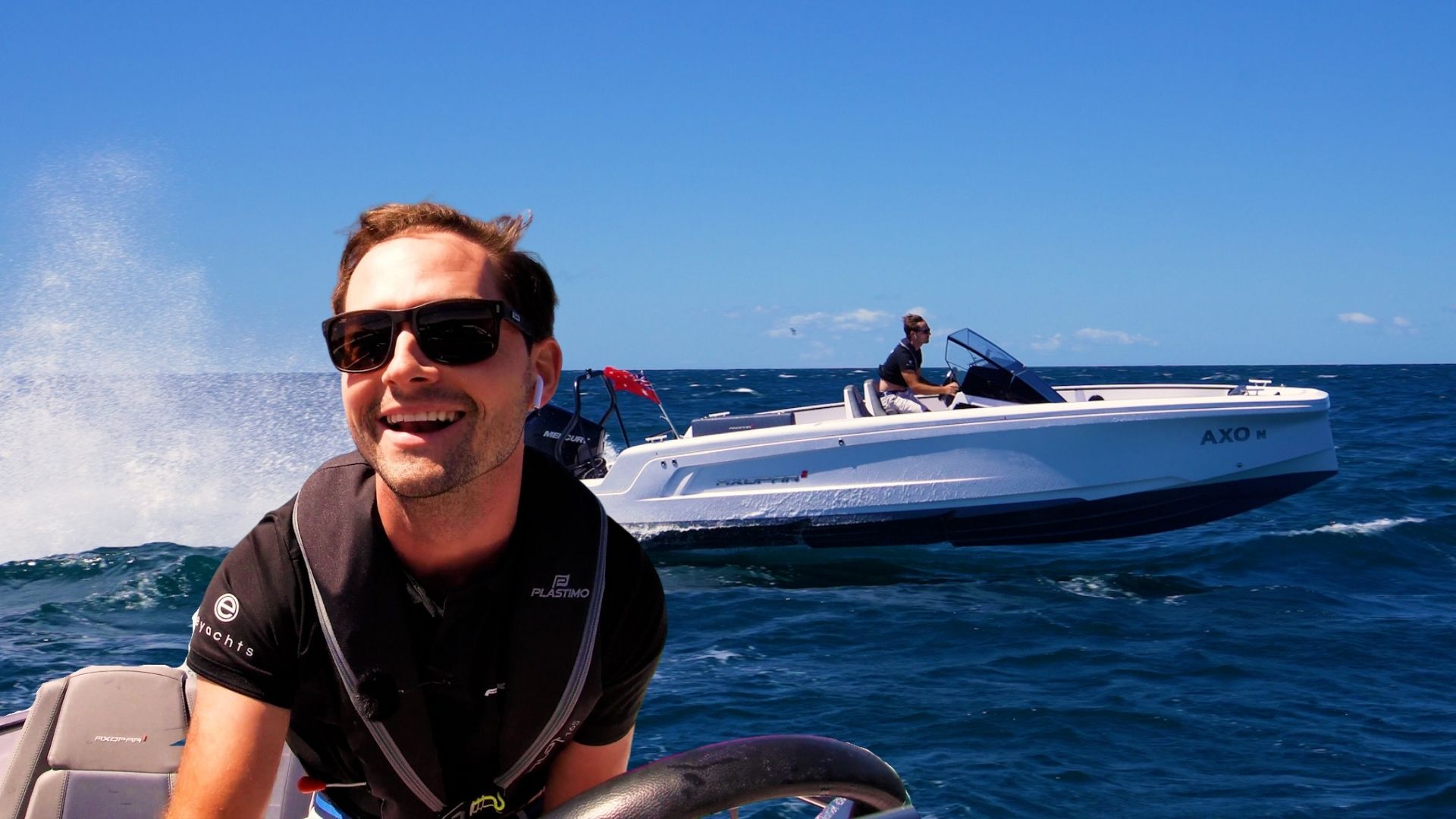 Joe Fox tests the Axopar 22 in the conditions it was made for!
If you know Sydney Heads you would know that this area is known for having turbulent seas. Combine a 1.5-2 metre southerly swell with a 30kt westerly and you have the type of mess that will really put this 22 ft dayboat to the test!
read more