AXOPAR 28 T-TOP 2019 – PRE-LOVED
#21283 | Graphite | 400hp
Sydney,  Australia
This series 2 Axopar 28 T-Top is highly specced and presents well.
BRABUS line finishes, soft fabrics and dark tones, make this Axopar 28 really look the part. 
If you are looking for a day boat this year this is a fantastic opportunity. Fit with ski pole and multi-configurational bow and cockpit areas all that is left to do is choose your adventure.



VIRTUAL TOUR IS NOT THE VESSEL FOR SALE, USE AS A LAYOUT REFERENCE ONLY.
Motorboat & Yachting – January 2022
Bear Grylls invites MBY editor Hugo Andreae to join him and Aldo Kane on an attempt to circumnavigate the Isle of Wight on an Axopar 28 and a pair of jetskis during a Force 9 gale.
Boote Magazine – March 2020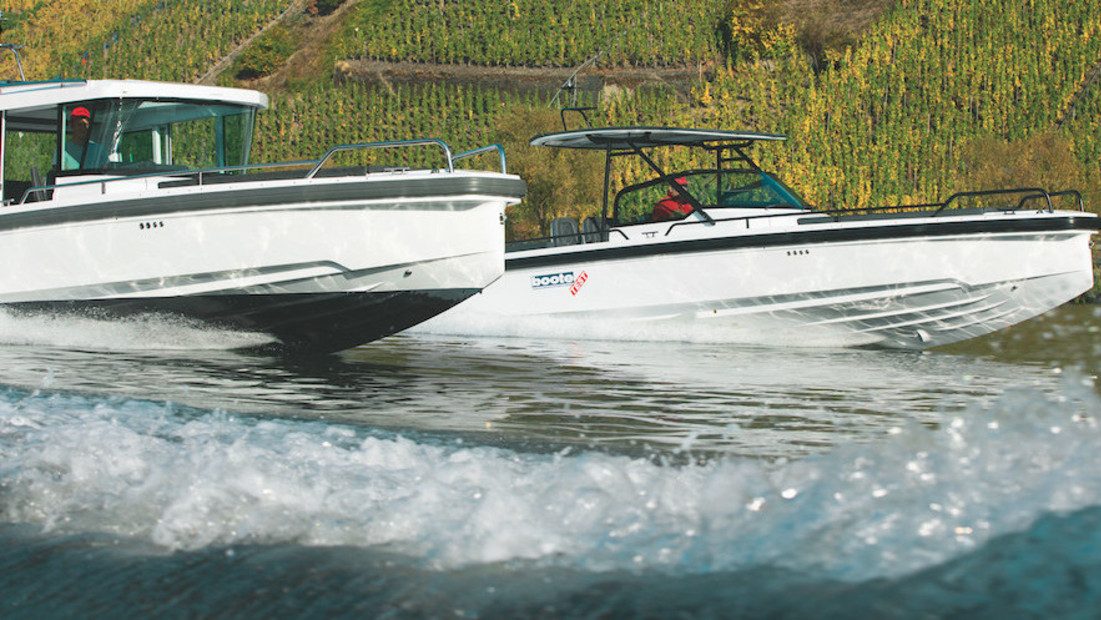 A comparison of the Axopar 28 Cabin and T-Top models. Both models have an identical hull. Expansion and motorization make the difference between the 28s and we look at the details.
Club Marine – January 2020
Axopar turns to the automotive high performance aftermarket tuning company BRABUS to up the wow factor on the 28 T-Top.
With the Axopar 22 Spyder, 28 T-Top and 37 Cross Cabin all lined up at our office at the Spit the team could not resist a cheeky burn around the iconic Sydney Harbour.
When taking out the boat he further discusses how to optimise the trim and why Axopar is the ultimate performer on the water.
read more