Axopar 37 Cross Cabin Adventure Sydney
Whether you are seeking a quiet oasis or the thrills of travelling around Sydney Harbour at over 50kts you cannot go past the Axopar 37 Cross Cabin.
In this video, the team went whale watching offshore and swam with the sealife at Castle Rock.
The Axopar 37 Cross Cabin is really the all-rounder for Sydney Harbour dayboating. Protect yourself from the elements when necessary but open up the electric sunroof to enjoy the sunshine.
The Axopar 37 delivers on her promise for speed, comfort and adventure afloat. Only once you have experienced the ride, the clever use of space and high performance driving on the water will you really understand why Axopar has become so compelling.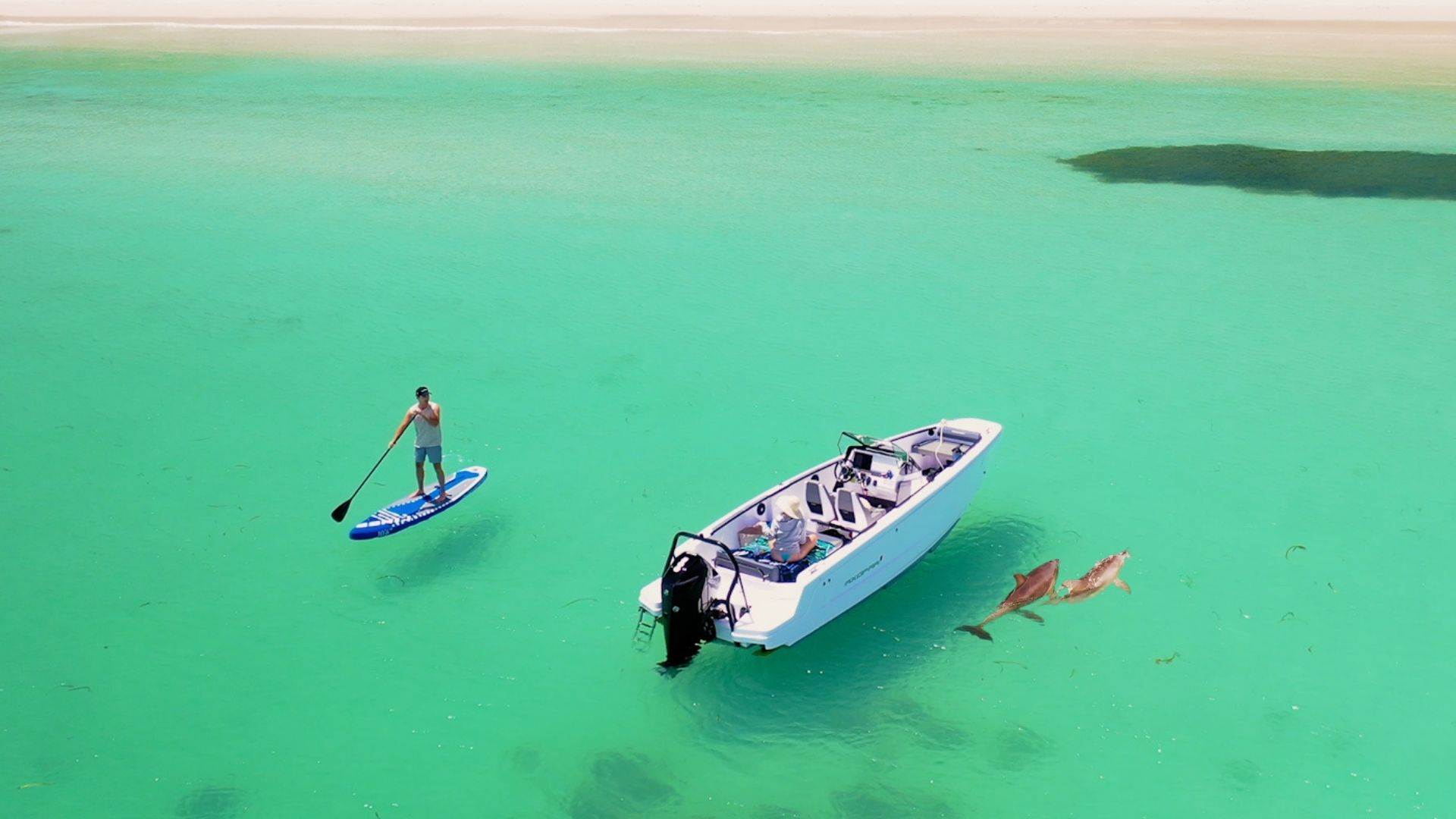 2.5 hours' drive South of Sydney lies the immaculate Jervis Bay. Renowned for its white-sand beaches, this popular regional destination garners much interest from those seeking a taste of heaven within striking distance of Sydney.
With the Axopar 22 in tow, Joe and Bianca took to the open road to explore this stunning Marine Park from the comfort of their own vessel.
read more