AXOPAR 37 SUN TOP FOR SALE
#75747 | Petrol Upholstery | Wetbar
ADVENTURE DAYBOAT AVAILABLE QUEENSLAND AUSTRALIA
This 2022 Axopar 37 Sun Top is in incredible condition with only 99hrs on the engine and is ready for a new home.
The Sun Top offers shade and sunlight, able to fully open up on a picturesque summer's day. The open walkaround layout makes it so easy to relax and socialise in space and luxury.
Whether you are looking for an offshore cruise, a relaxing day out in a secluded bay or an overnight adventure the Axopar 37 Sun Top is a winner.
This Axopar 37 Sun-Top is currently located in Brisbane, Australia and available for in person and virtual tours.
Due to Ebrokerages national network, this boat can be delivered Australia wide. The demand for Axopars is extremely high, this opportunity to own an Axopar 37 this year will not last long!
LOCATION
Brisbane, Australia



Fill in the details and we will send you the pricelist shortly.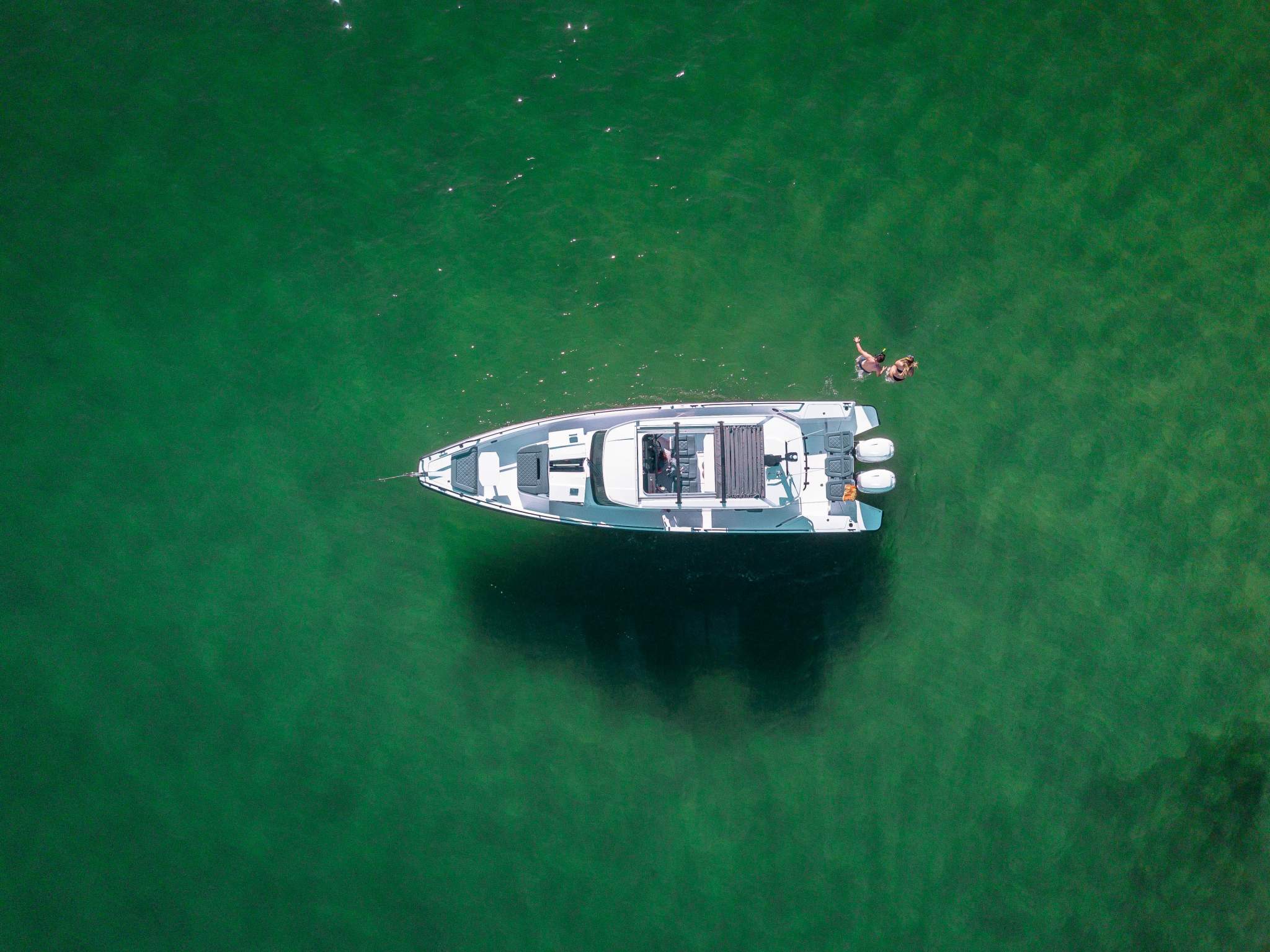 Center Consoles Only – September 2020
The guys at Center Consoles Only met up with Nautical Ventures and went out to test the Axopar 37 Cross Cabin in sunny Florida. Take a peek at what they thought.
Boat International – September 2020
After easing out of Miami's boat traffic, Axopar's 37 Revolution (in its Cross Cabin version) is poised at the edge of Biscayne Bay's open water: her captain is getting ready to let her rip. I plant myself in a helm chair and brace myself for the thrills sure to come from this 90km/h machine…..
Kempers Watersport – July 2020
An indepth video tour, test and review of the new Axopar 37 Sun Top model including discussion of all the options available.
Axopar recently released the new Mediterrana Edition and is now available on all Axopar 37 models. We recently had a look at the key features of this package as well as how it looks across the 37 range.
read more