Comforting, relaxing and seaworthy
The Saffier Sc 8m Cabin offers a variety of opportunities. Unlimited sailing areas, from lake, river or sea, a large ergonomic cockpit and interior fit for 4 adults. All this with the well-known sailing qualities of the Saffier Yachts brand and built with the latest technologies.
The Sc 8m Cabin is designed for people who like sailing close to the water instead of high on top, the feeling that you are one with the elements. Former dinghy sailors who want to keep just that feeling but with the comfort of a toilet and cooking facilities, a seaworthy cockpit, lots of space inside and a Yanmar diesel engine or Torqeedo electric engine will certainly appreciate this design. 
Just as all the other Saffier Yachts the Saffier Sc 8m Cabin can be controlled by one person – on engine or while sailing. The reason why is that the controls for the engine, but also the sheets and halyards of the sails are all in reach of the helmsman who can stay safe in the cockpit while trimming and adjusting the sails. The self-tacking jib makes tacking or gybing a maneuver in which the helmsman can decide when to perform without asking his crew to move around in the cockpit. Your family will find the high stability, spacey room inside and functionality of this weekend sailer comforting and relaxing.
The Saffier Sc 8m Cabin is seaworthy, self-righting and has a self-draining cockpit. And when you really want to explore, the Saffier Sc 8m Cabin is easy to trailer behind the car to any destination you want.



Let us know what you are interested in and a member of our expert team will contact you shortly.
Let us know what you are interested in and a member of our expert team will contact you shortly.
Yachting Monthly – 2018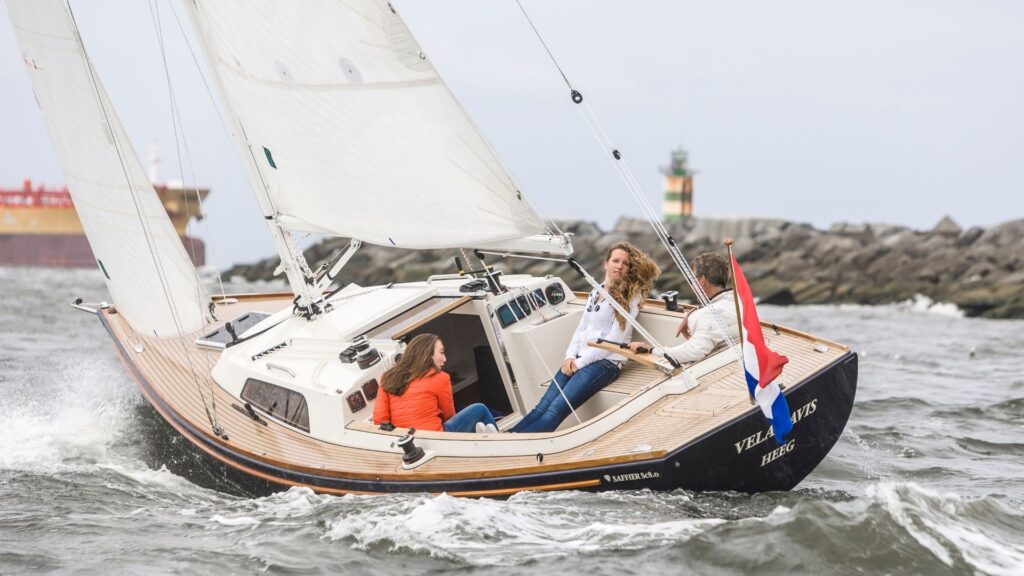 Do the best things come in small packages? If they are pocket cruisers like the Saffier SC8m, the answer is yes.
Sails Magazine – 2018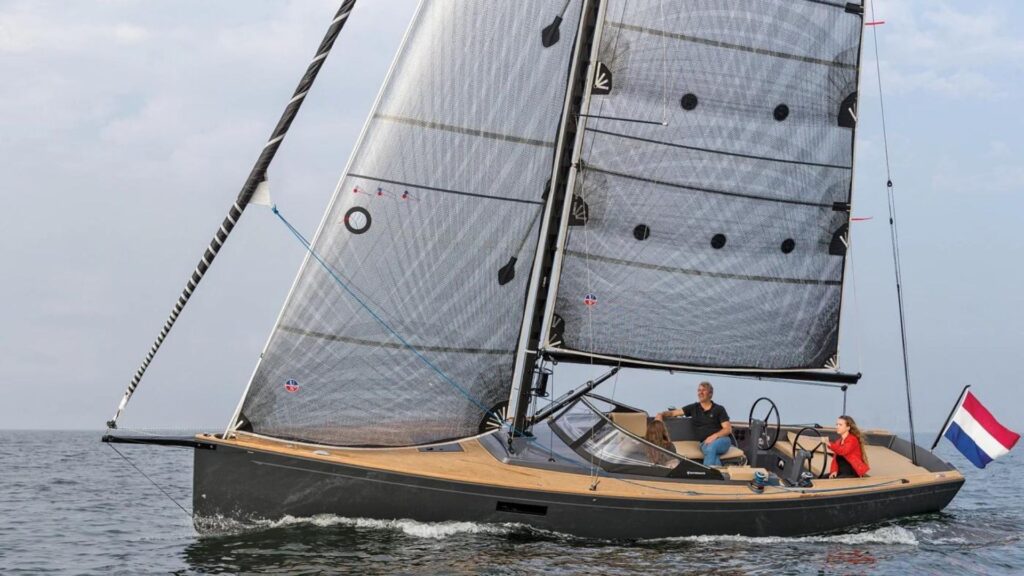 If we sailors were to be dead honest, daysailing is what we do most of the time. It, therefore, makes sense to own a boat that's designed and built for just that sort of use.
PBO- 2019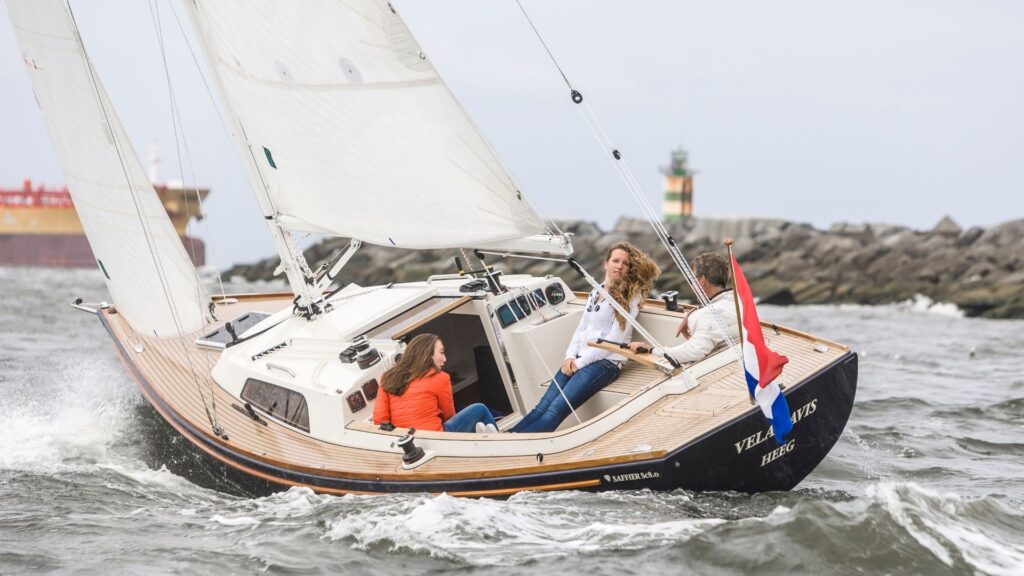 Given the number of cruisers that are used only for daysailing and weekending, shouldn't more boats be designed with this in mind? One Dutch builder believes they should be, as David Harding reports.
The first Saffier 33 UD just landed in Sydney, Australia and some of the Eyachts team took her out for the first shakedown sail.
read more