A new philosophy of high-end dayboating.
The Saffier Se 33 Life is designed to celebrate life with your friends and family in the large cockpit, whilst giving you the ability to sail single-handed. In the utmost comfort, sail at high speeds with the latest hull design and vacuum-built methods which provides a stable, light, fast and safe daysailer to spend your time on the water. 
This carbon hybrid yacht is one of the fastest daysailers on the water. From behind the steering wheels, everything is at your control, all sheets, halyards and trimlines are running underdeck back to the helmsman position.
The family version of the Saffier Se 33 Life has four beds to stay overnight. The toilet is easily accessible for use day and night. In the galley, you are able to prepare breakfast, lunch or dinner. The special coffeebar gives you the opportunity to serve a perfect coffee wherever you are.
The saloon of the couple version is completely open with a lot of natural light from the iconic hull windows. When you step into the cabin you find all the comfort you need. There is a little coffee corner, a galley with running water and a closed toilet space, all situated in the aft of the saloon.
The superyacht finish in the interior gives you the feeling of stepping into a five-star hotel room. The Saffier SE33 Life has everything you need inside. 




EUROPEAN YACHT OF THE YEAR
2022 Winner
Let us know what you are interested in and a member of our expert team will contact you shortly.
Let us know what you are interested in and a member of our expert team will contact you shortly.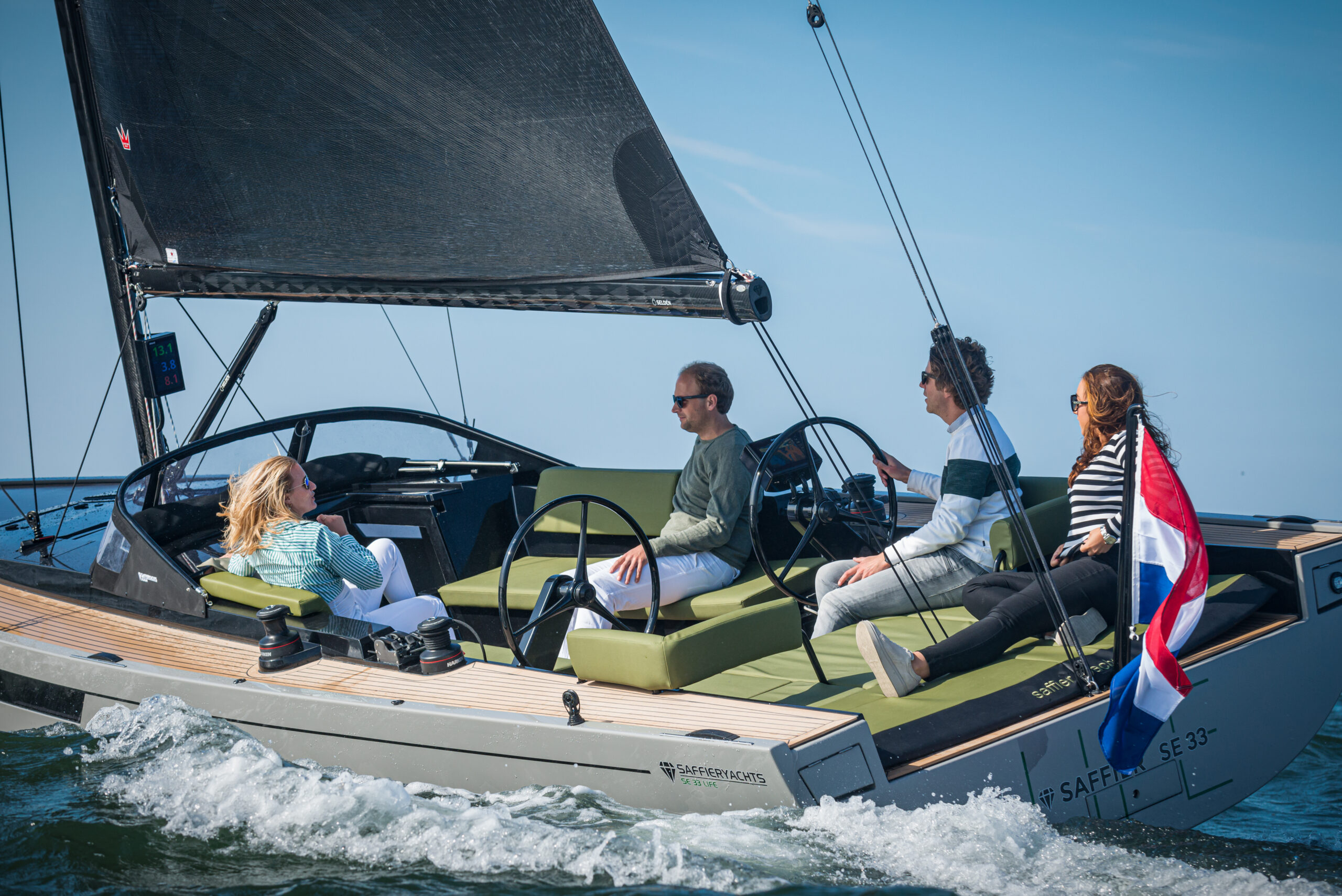 Sails Magazine – 2018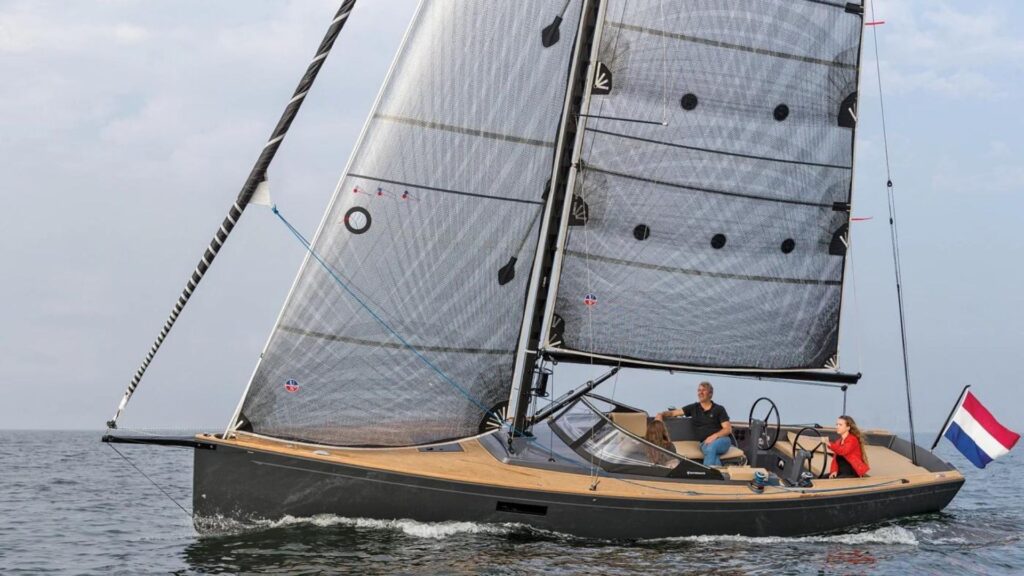 If we sailors were to be dead honest, daysailing is what we do most of the time. It, therefore, makes sense to own a boat that's designed and built for just that sort of use.
Yachting World – 2020
Toby Hodges introduces the Saffier Se27 Leisure, a modern daysailer with bags of potential, including speed and short-handed ease.
Sails Magazine – 2021
Dutch brand, Saffier Yachts is celebrating a successful 2021, with a new factory and accolades for the new model.
The first Saffier 33 UD just landed in Sydney, Australia and some of the Eyachts team took her out for the first shakedown sail.
read more