WHEN: 28 July – 1 August
WHERE: Darling Harbour, Sydney
Get ready for the biggest display of day boats ever!
Discover what the adventure could be like onboard the Axopar range, imagine the luxury aboard Pardo Yachts and see what it would be like to fly high on a Greenline 45 FLY.
Pardo Yachts Walkaround
Since launching in 2020 and now bringing in many of these fantastic yachts to Australia Pardo will finally make their boat show debut in Sydney. We cannot wait to show off why they are the ultimate on-water entertainer.
Explore a selection of walk-around day boats to meet the demands of a discerning and sophisticated yachtsman. This sexy design not only stands out from afar but as you hop aboard you will be surprised by the class-leading interiors and luxury finishings.
Greenly 45 FLY
Since the release of the Greenline 45 FLY Australians have demonstrated the demand for this economical cruiser to come downunder. Here it is, the premiere of this sensational model. 
The Greenline range has everything you could want and more all as standard including 1.2kW of solar, full-size fridge/ freezer, unique Battery Management System and 2400W Inverter. The Greenline 45 features the largest flybridge in her class, a full-beam master, walk-in wardrobes and private bathrooms. Enjoy all the essentials to make your boat feel like a home away from home. 
BRABUS Shadow 900 XC
The BRABUS Shadow 900 is on another level to any other boat in this category, it sits in a class of its own. Discover why this model has won countless awards and continues to be deemed the luxury sports car of the sea. Utility and luxury come together; this is the ultimate cross-over, whether you're seeking out thrills or convenience.
Powered by Mercury Marine's latest dual 450R Verado XL 4.6 litre V8 FourStroke engines, offering class-leading performance and speeds up to 60kts. This combined with the renowned twin stepped hull and cutting bow you can expect from the award-winning designer Jarkko Jämsen ensures supreme offshore handling and efficiency.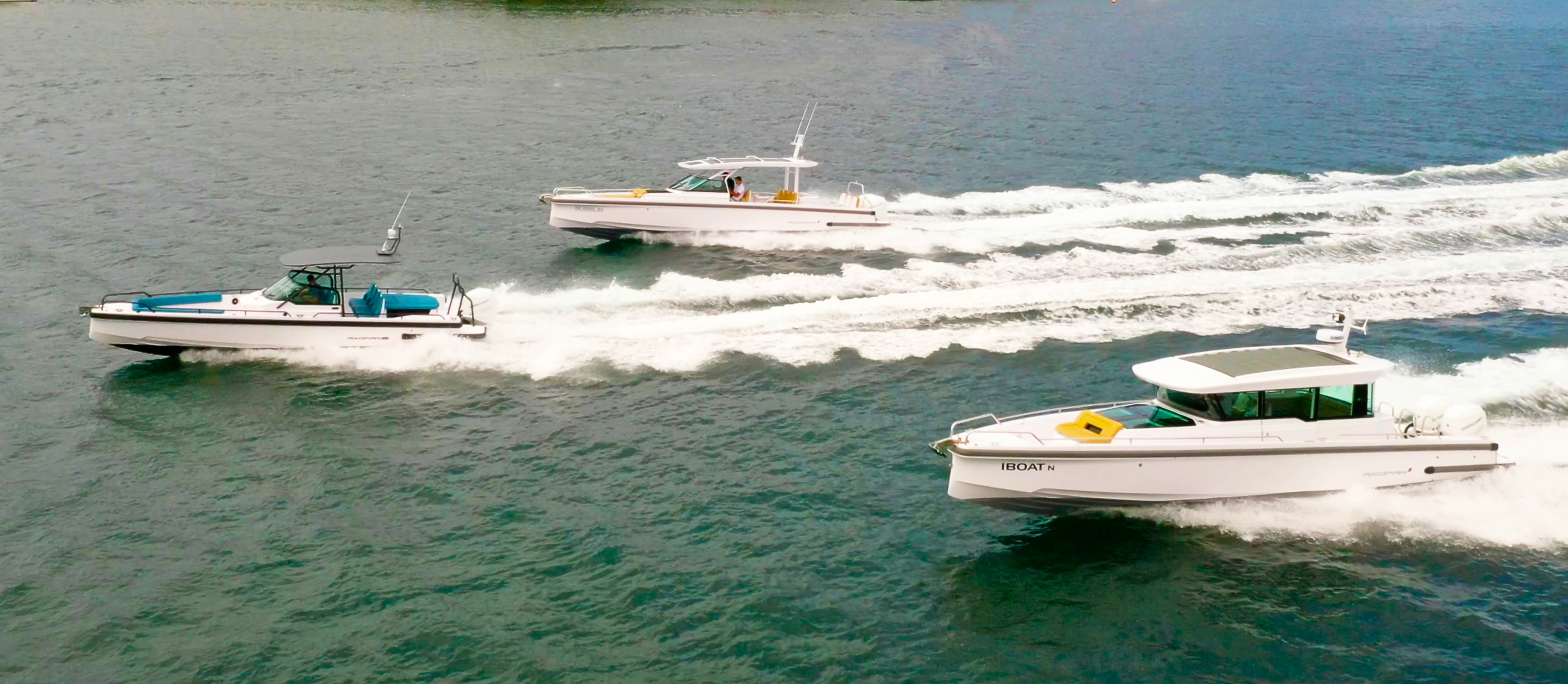 Axopar 37 – The Revolutionary Range
Australias favourite adventure day boat comes to Sydney. Since the release of the Axopar 37 revolution Eyachts have seen an astounding uptake in these speedy and efficient day boats. With many people looking for an easy to maintain vessel to enjoy time on the water, Axopar has become the go-to. 
Discover the unique features that have made Axopar the fastest growing brand in this category. These boats not only look cool but are also very practical.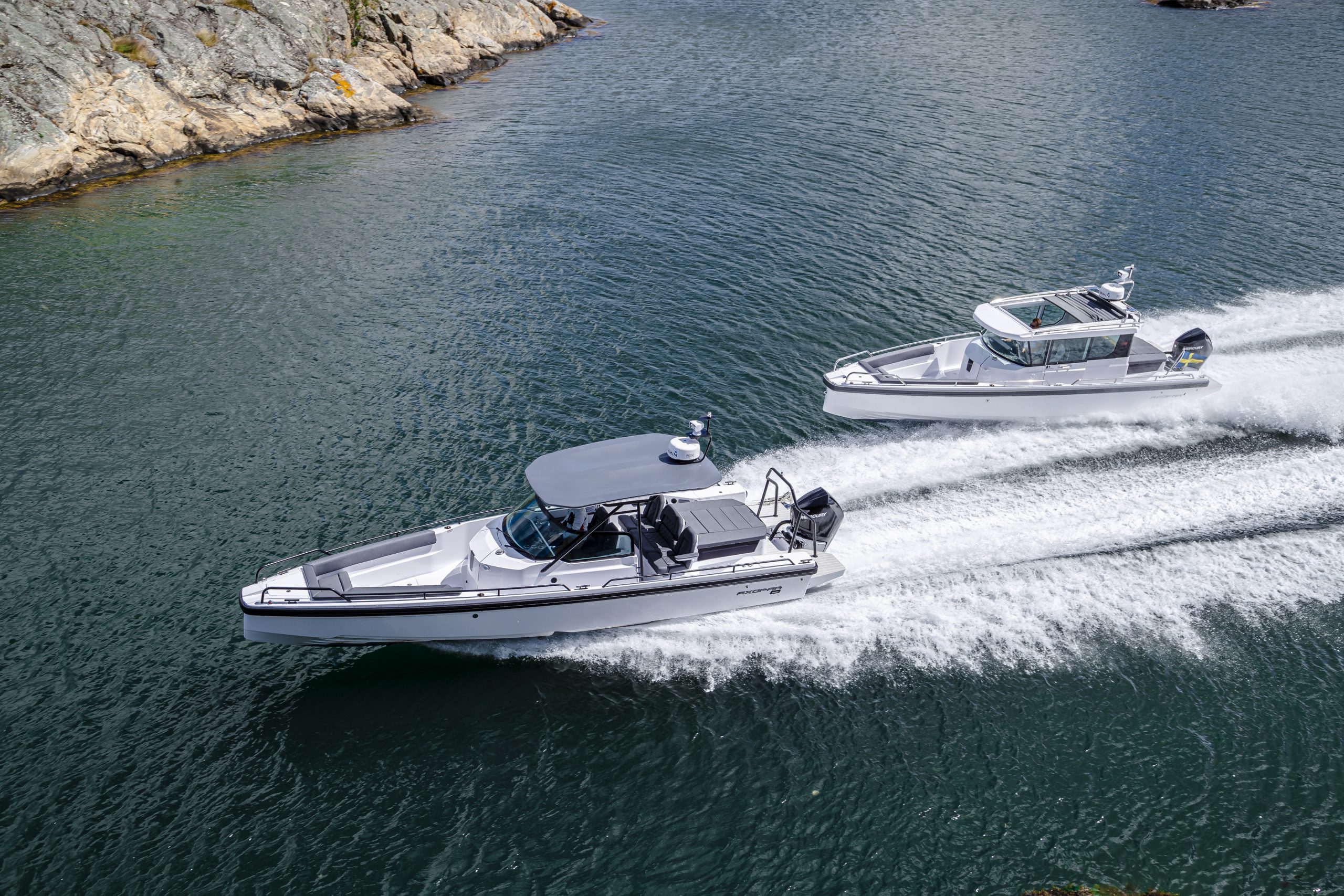 Axopar 28 – The Multi-award Winning Range
In 2021 Axopar made some essential new upgrades to the multi-award winning Axopar 28 range. You'll find some of the key features from the 37 revolution embedded in this new 28 and this is your first opportunity to see it. The Axopar 28 will be even better equipped for any adventure with a new swim platform, optional roof racks for kayaks or bikes, and improved helm console with new Simrad Navigation.
Versatile and easy to handle, the 28 has plenty of room thanks to its spacious configuration for sunbathing, water-sports, fishing, socializing or just cruising the coast. You won't want to miss this best-selling model.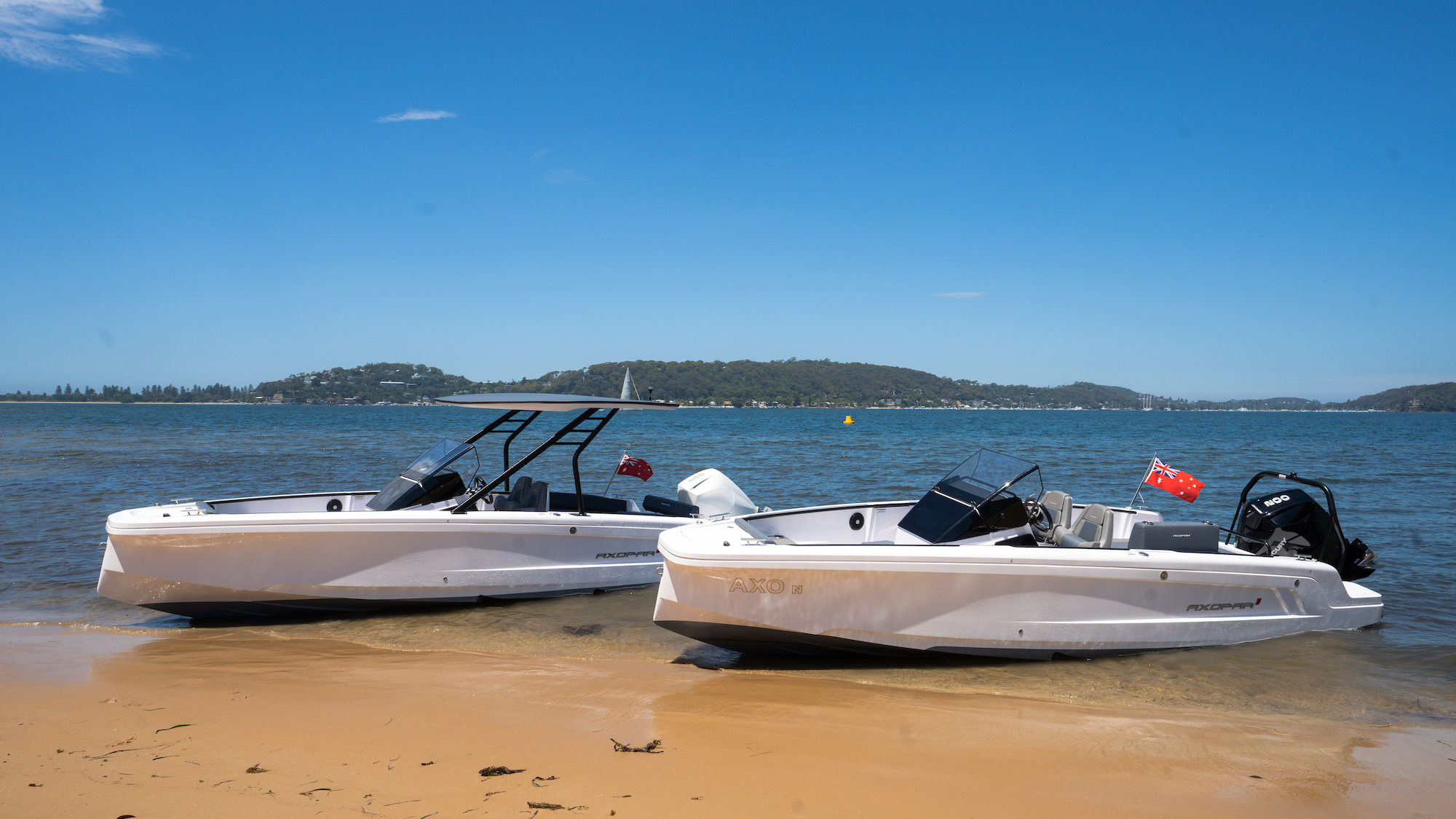 Axopar 22 – The Triple Award Winner
For the first time, Sydney will be able to see the new Axopar 22 range.
Europe's fastest-growing boat company have come up with a 22-footer that offers all the benefits of Axopar, in a sleek, trailerable vessel.
Superior to many boats out there, the cool-looking Axopar 22 will be a true driver's boat. Sticking with Axopar's DNA, the twin stepped hull and cutting bow offer first-in-class handling, seaworthiness, offshore capability and safety, combined with the efficiency and comfort that its bigger 28ft and 37ft siblings are renowned for.
This is a lineup you don't want to miss!