Eyachts Newest Member Ross Turner
Ross Turner is a trusted and well-respected professional in the marine industry with a lifetime of boating experience in both sailing yachts and powerboats and over a decade of involvement in the import, commissioning and management of the world's most popular boats across Europe, Australia and New Zealand.
Soon after leaving University and following several years working in London, he was motivated by his experiences boating and sailing across the globe and found himself drawn back to the ocean. Having been inspired by his father's passion for yachting, Ross sought out a role with Australia's most successful Yacht Importer and has since been responsible for ensuring the successful specification, build, delivery and management of exclusive sailing and powerboats to the highest standards across the yachting and powerboat industry.
Having crossed Oceans, explored areas as remote as the Galápagos Islands and with numerous successful offshore races under his belt, coupled with a wealth of personal experience aboard his own sailing yachts and powerboats, Ross knows first-hand the significance of design, quality and professional service support across every aspect of the boat owning lifestyle.
In his role as General Manager of Eyachts/TMG/Vesseltec Ross is focused on ensuring that each aspect of a new boat Owner's experience is one of unrivalled enjoyment.
"As part of Australia and New Zealand's most experienced team of dedicated and knowledgeable marine experts with an enviable selection of Europe's most sought-after boats, I am excited to be able to guarantee the very best experience of every precious moment on the water," says Ross.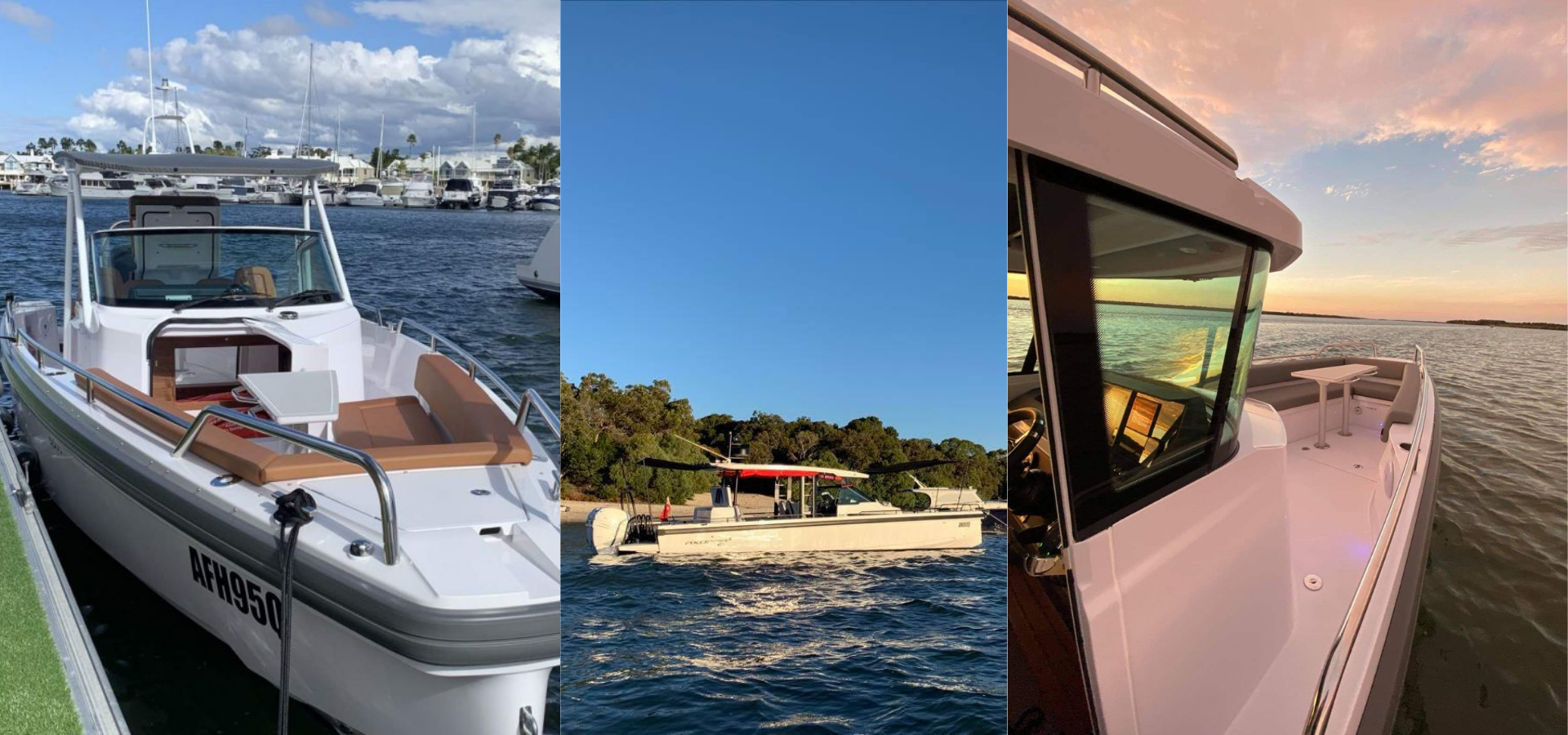 Dave owned his 28 T-Top for only 6 short months before upgrading to a 37 Sun Top and now with a 28 Cabin, so I think it is safe to say he has a bit of experience with Axopars. We thought he would be the perfect person to talk to about the various models, likes, dislikes and the adventures they have taken him on.
read more