European pickup
An established concept with a fresh twist…
For decades sail boat companies have been doing European pick-ups. Not only are many of the world's best boats built in Europe but Europe is also home to some of the most picturesque waterways. The Mediterranean is the ideal location for a coastal summer holiday and if you want to get the full experience and explore hidden coves and quiet bays the only way to do it is from the comfort of your own boat. Not only will it save you of transport but also accommodation.
The other reason European pick-ups are so popular for Australians is our, not so close geographic location that gives delivery additional time and costs.
This combination of monetary and time savings and the ability to explore the Med on your own terms is why Eyachts have decided to be the firsts to offer this opportunity for speed boats.
GREENLINE
Greenline Yachts are the perfect yachts to do a long Mediterranean cruise on. The best part is you chose where you travel…
There are now 8 Greenline models from 39ft to 70ft, ideal for this adventure.
What makes Greenline so unique is that every yacht comes standard with solar. Greenlines battery and management system also allows you to run all your home appliances, without a noisy generator, off a swing mooring. 
Each model comes set with all your home necessities including full-size fridge and freezer, domestic stove, air conditioning and much more… So it will feel like a home away from home…
Plan your adventure
Greenlines factory in Solvenia is in prime location to take on an Adriatic to Mediterranean tour. Here is an example and the benefits included in an Eyachts European Pickup…
Australia to Slovenia…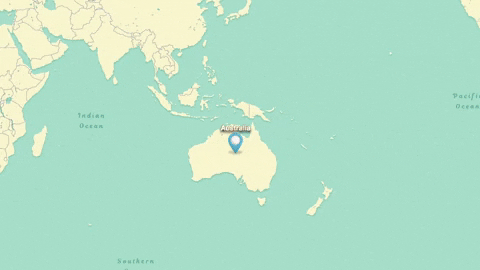 Pickup in Portoroz, Slovenia…
When you land in the stunning Portoroz in Slovenia you will be treated to the luxury 5-star hotel, Kempinski Palace for two nights (all included).
This way you can relax after the long flight and settle in before you take off on your adventure.
One of our expert Eyachts team members will be there to ensure the handover goes smoothly and you feel comfortable on board your new yacht.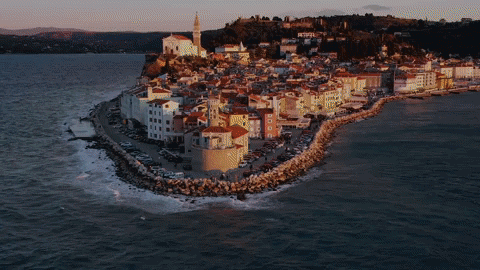 Slovenia to Croatia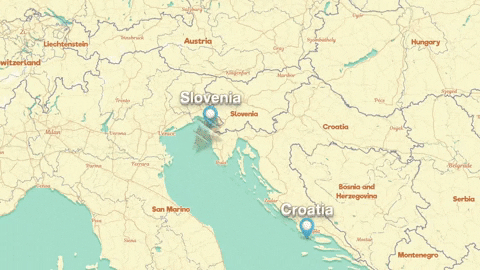 It's all smooth sailing around the corner to the Croatian coastline… One of the most popular expeditions Australians undertake in Europe is a boat cruise throughout Croatia, so it makes sense to visit after the launch your own boat.
Croatia is dotted with surreal scenery and incredible islands and with so much to see you won't want to leave…
Start in Pristine Krk Island and work your way down to the historical Dubrovnik via the famous Split, Hvar, Mljet and literally every other hidden bay Croatia has to offer…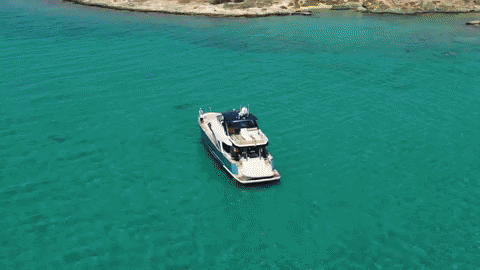 Croatia to Montenegro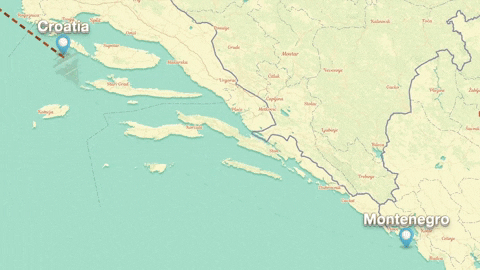 If you haven't heard of Montenegro you need to…
Montenegro is like the less famous little sister of Croatia. Not only are there fewer tourists but the country has a reputation for being much cheaper.
A place to consider winterising, away from the charter boat rates?
If you are looking for quiet undisturbed bays you are sure to find them here…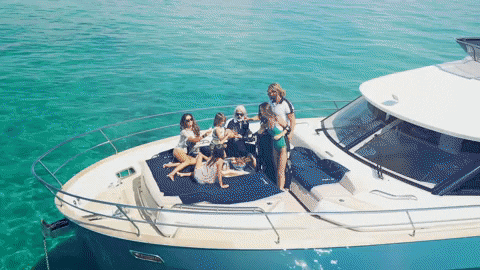 Montenegro to Greece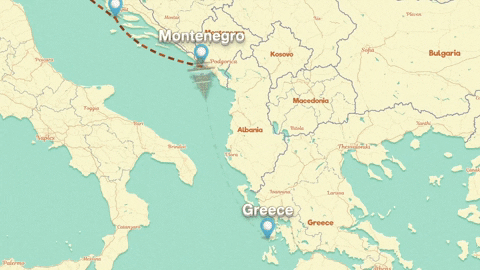 If you have the time or decide to come back for another season you might decide to head further South into the Greek Islands.
With hundreds to chose from, the only difficulty you will have is deciding which ones to exclude…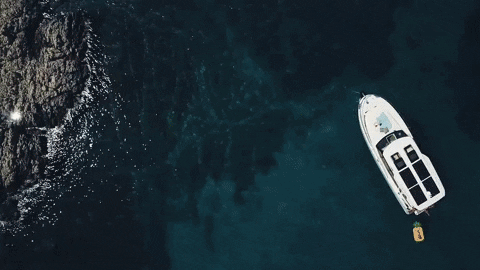 Back to Australia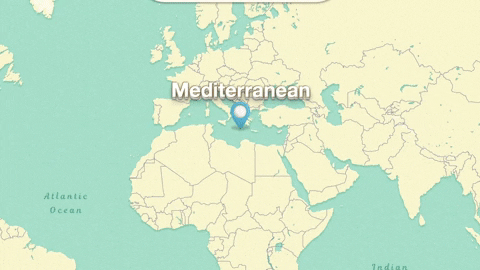 When you feel as though you've discovered Europes full potential Eyachts will arrange to get your Greenline shipped back to Australia.
After a few seasons in Europe your yacht will incur lower shipping and winterising costs so it is a win win!
Simply choose your journey and leave the rest to us…
Imagine the adventure with Greenline