WHY YYACHTS AUSTRALIA AND NEW ZEALAND?
Peter Hrones, Eyachts MD has been sailing for 45 years and selling yachts for 30+ years.
Peter met Michael Schmidt, the brains behind Yachts, in the late 90s.
"He always had a great vision for what he wanted to produce, being a great sailor himself, he's been able to create a niche that possibly wasn't even there before…
The thing I learnt from Michael most was keeping the construction, the build and the sailing simple," said Hrones.
In Peter's eyes, when building boats over 70ft YYachts is remarkable for keeping the weight down in order to keep them sailing fast. For example, the Y7 is under 30 tonnes where competitors are 40-60 tonnes or even more. This combined with the Y7's 300 sqm of sail area is what makes these yachts so unbelievable and gives it the edge to be able to sail in light wind.
All the designers involved are fantastic. What sets the range apart is the interior design which is minimalistic and detail-oriented, winning the Wallpaper Design Award 2020. Above deck, the layout is clean, flows easily and it's a boat that's easy to sail 1 or 2 up.
Where does YYachts fit with Eyachts? Being the largest importer of dayboats in Australia, Eyachts is now seeing our owners ask about superyachts. Eyachts is now going to bring in a select few models that we believe will suit these clients. Yachts with efficient hulls, lightweight and great performance, particularly carbon hybrid yachts. Our owners trust our judgement to find the best superyachts with the best designers.
Peter admits, "Across Eyachts entire portfolio we only have eye-catching yachts but more importantly we look at the design, the build, the simplicity, the cleanness, the lines."
Simplicity is the keyword here, we only take on brands without unnecessary gadgets and moving parts that may have issues. We want our customers to be out enjoying the world, winning regattas and loving their boat and not having warranty issues. This is one of the other reasons we have taken on YYachts.
Eyachts entire team comes from a sailing background which is why we are now very excited to introduce a new sailing yacht to the portfolio.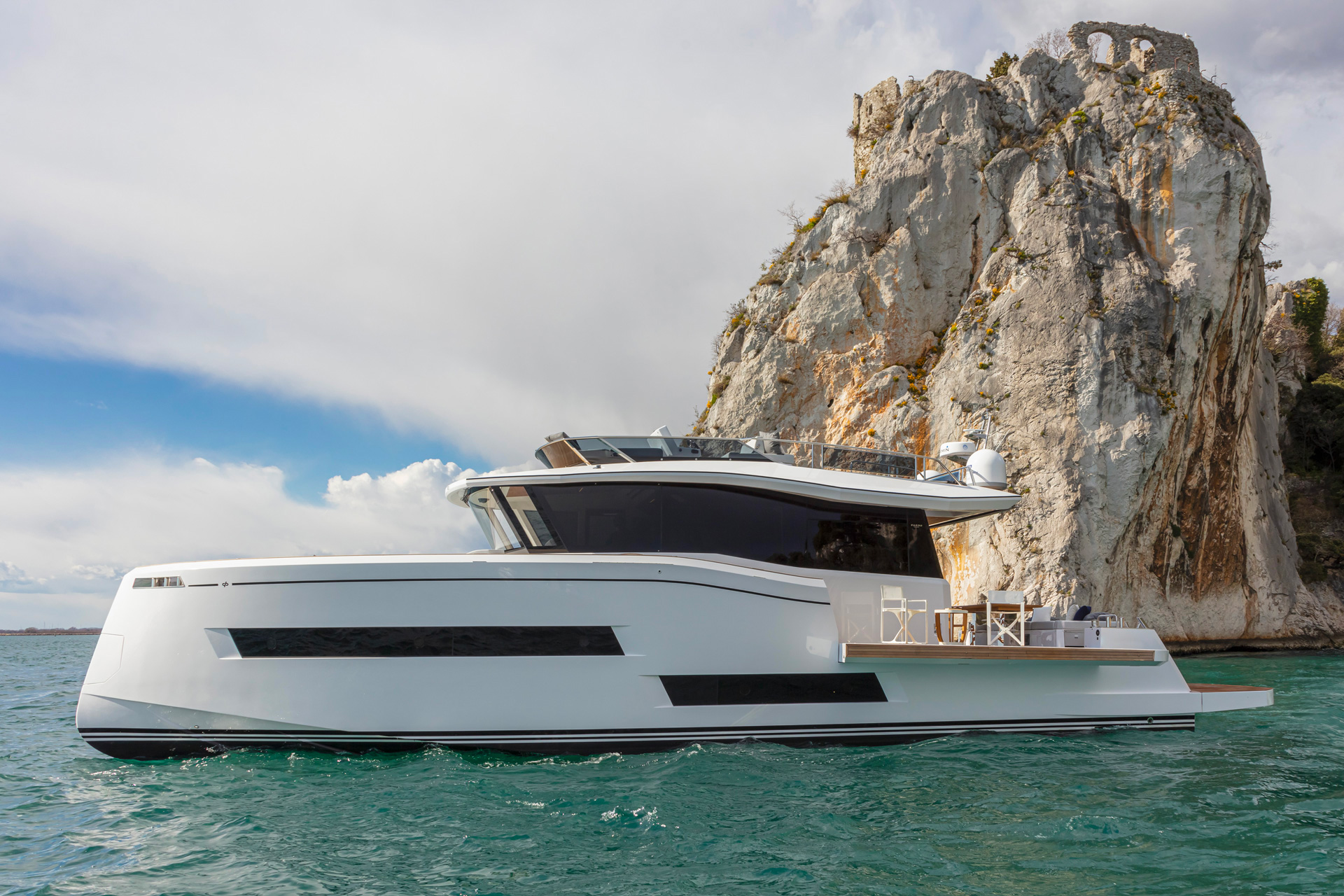 Peter Hrones had a last minute opportunity to walk through the Pardo Endurance 60 in St Tropez. Take this virtual tour as he explores the boat for the first time.
read more