PARDO 38 FOR SALE SYDNEY, AUSTRALIA
POWERBOAT OF THE YEAR 2020 – OFFICIAL SUPPLIER OF LUNA ROSSA AMERICAS CUP 2021
This Pardo 38 is fully optioned with 3 x Mercury 300hp outboard and has just arrived and is ready for viewing at The Spit, Sydney Harbour.
The large walkaround deck of the 38 affords easy movement and safety on board. The T-Top offers shade while allowing airflow over the wheelhouse area and is made from pre-preg carbon technology. There is an option for an electric bimini to cover the lounge/dining area at the stern for additional shade.
The lounging areas are located both at the bow with a large and comfortable sunbathing area for three people, and at the stern with two settees and a foldable table allowing the space for six.
Inside you will find a cabin oozing with Italian style and class. This interior is the largest in its class, you will struggle to find anything else on the market like it. The standard layout includes one cabin with a double bed and a separate shower/head area. As an option, you can also have a second cabin with two single beds. The interior is bright and spacious with generous heights and superb natural ventilation.
A boat for the sophisticated yachtsman looking for luxury, comfort, and high performance.


To download the price for this vessel fill in the below details.

Boss Hunting TV – April 2022
The Pardo Yachts 38 is possibly the ultimate Sydney day boat. The baby brother to the Pardo 43 and Pardo 50, this ultra-luxe Italian vessel is for the discerning boater seeking both comfort and high performance. It's a four-berth walkaround beauty that rides high and proud with clean hull lines and a triple Mercury 300 outboard operation at the stern.
Trade a boat – March 2022
If you are after uncompromising performance and stunning modern looks, the Pardo 38 might just be the dayboat for you.
Yachting Magazine – February 2020
The Pardo 38 provides an entry level version of the builder's walkaround models, following the Pardo 43 and Pardo 50 from Cantiere del Pardo.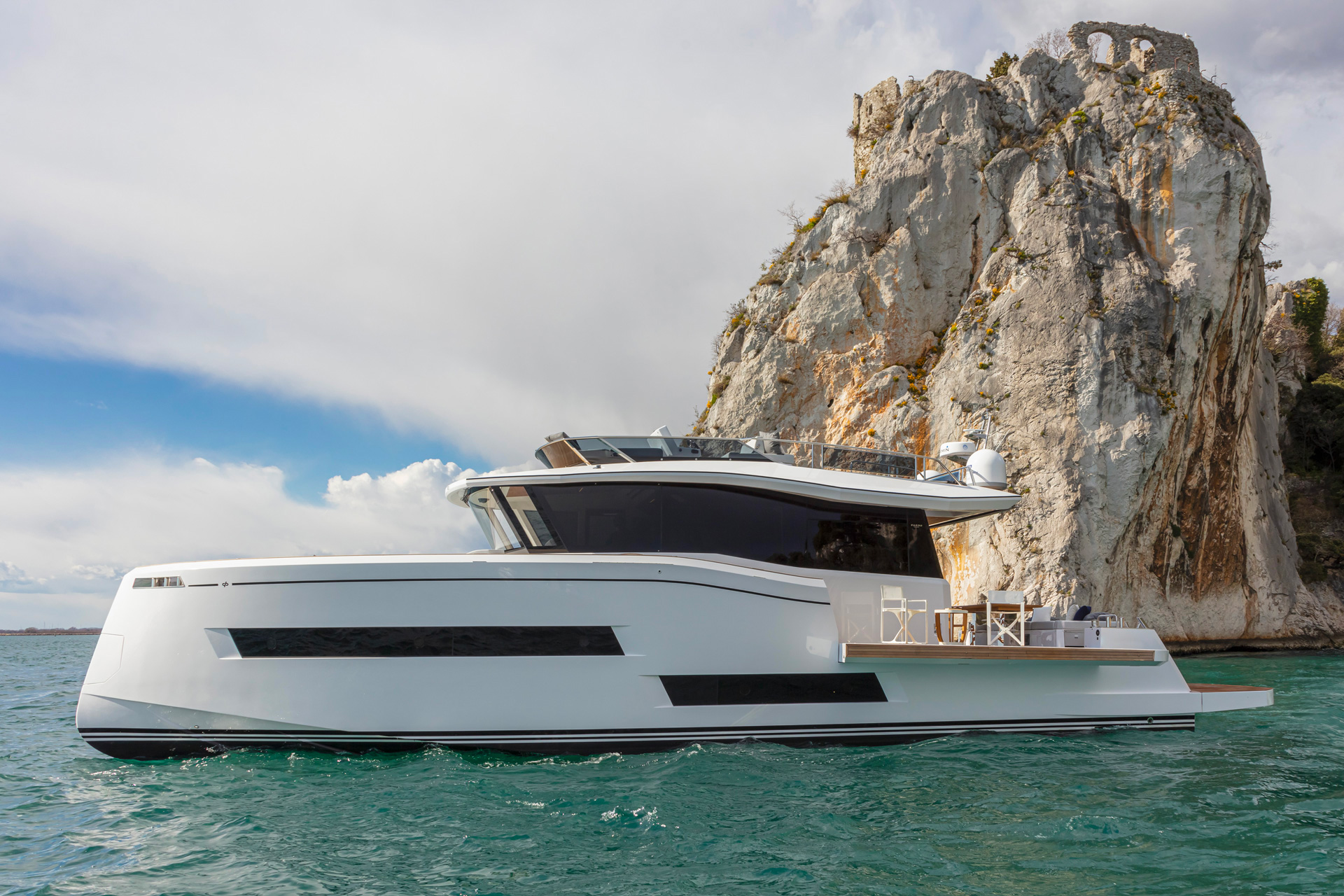 Peter Hrones had a last minute opportunity to walk through the Pardo Endurance 60 in St Tropez. Take this virtual tour as he explores the boat for the first time.
read more