European pickup
An established concept with a fresh twist…
For decades sail boat companies have been doing European pick-ups. Not only are many of the world's best boats built in Europe but Europe is also home to some of the most picturesque waterways. The Mediterranean is the ideal location for a coastal summer holiday and if you want to get the full experience and explore hidden coves and quiet bays the only way to do it is from the comfort of your own boat. Not only will it save you of transport but also accommodation.
The other reason European pick-ups are so popular for Australians is our, not so close geographic location that gives delivery additional time and costs.
This combination of monetary and time savings and the ability to explore the Med on your own terms is why Eyachts have decided to be the firsts to offer this opportunity for speed boats.
SEALINE
Sealine motor cruisers are an award winning range of luxury flybridge and sports cruisers ranging from 33 to 53 ft. Sealines are known worldwide for their space, light and detailed, luxury interiors and are designed by world famous Bill Dixon.
Combine functionality with DESIGN
"Sealine motorboats have always been space saving miracles. They really feel much larger than they are. I knew it was an attractive task to implement this philosophy to this particular size of boat. You cannot just shrink a 38 footer down to 33 feet. You must take an entirely new approach to the length you have available." Bill Dixon
LIGHT
Sealine pulls out all the stops in the art of boat building to create a bright atmosphere and to bring as much light as possible into the inside. The style of their yachts is therefore characterised by unobstructed panoramic windows, full-length glass, skylights, large hull windows and moving roof solutions.
SPACE
Does your yacht feel a few feet larger than the measurements in the model drawing? This is completely normal for a Sealine. Enjoy a level of space that is usually only found in the next size class up. And if you want even more space, simply create it yourself: Convertible seats or bed areas offer a wide range of options.
Plan your adventure
Sealines factory in Germany makes for the perfect opportunity for a French or Spanish pickup in Mallorca. This central location gives you access to the entire Med. Cruise along stunning French and Italian coast or island hop in Spain, the choice is yours.
All you have to do is choose where you want to pick up from and when the trip is complete we will organise the shipping back to Australia…
BONUS OFFER TWO NIGHTS FREE 5 STAR ACCOMMODATION ON PICKUP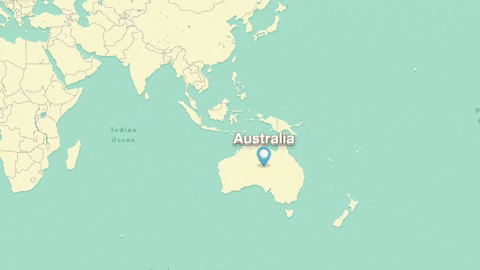 Spain
If you decide that Spain is your ideal cruising destination you can potter around the stunning islands of Minorca, Mallorca, Cabrera, Ibiza, Formentera and S'Espalmador, explore the supreme architecture in Barcelona or venture all the way down the coast to Gibraltar. The beauty of having your own yacht is that the choice is completely yours…
Our suggestion is to pick up in Mallorca…

France
If your more into pastries than tapas a French coastal tour may be more up your alley…
Pick up in Port Fréjus, cruise up to Cannes, discover Nice and feel the luxury of Monaco…
The journey doesn't have to stop there, with Italy just around the corner the adventures are really unlimited…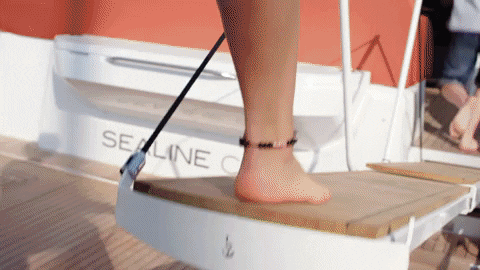 Sealine Europe Customer Stories
The Whites
Richard and Suzie White are the first Australians to take on Eyachts European Delivery on their own Sealine C430, White Spirit.
The stunning new vessel is now ready in Mallorca for the couple to pick up and take off.
We sat down with the pair to discuss their plans and why they decided to launch their yacht in Europe.
Richard and Suzie White are the first Australians to take on Eyachts European Delivery on their own Sealine C430, White Spirit.
The stunning new vessel was in Mallorca, this is where the journey began…
Last we heard the Whites had enjoyed a few months travelling around Mallorca…
In this post, we advise some awesome places in Europe, visiting family and exploring Croatia, telling you where you can visit…
After travelling around Europe, the couple returned to their beautiful boat and were joined by their two children.
The family all took advantage of their time together, relaxing and taking in the Spanish serenity.
Imagine the adventure with Sealine