Eyachts are seeing more and more Australians and New Zealanders purchasing our boats so they can get on the water this summer!
Let us know what you are interested in and a member of our expert team will contact you shortly.
Club Marine – February 2021
Mark Rothfield is aboard the Sirena 58, a new expedition yacht from Turkey that is brand new on the Australian market.
Tradeaboat – February 2021
Sirena introduces a bold new look with Mediterranean panache that heralds excellent interior space brimming with subtle and welcoming indulgences – Graham Lloyd.
Ocean Magazine – January 2021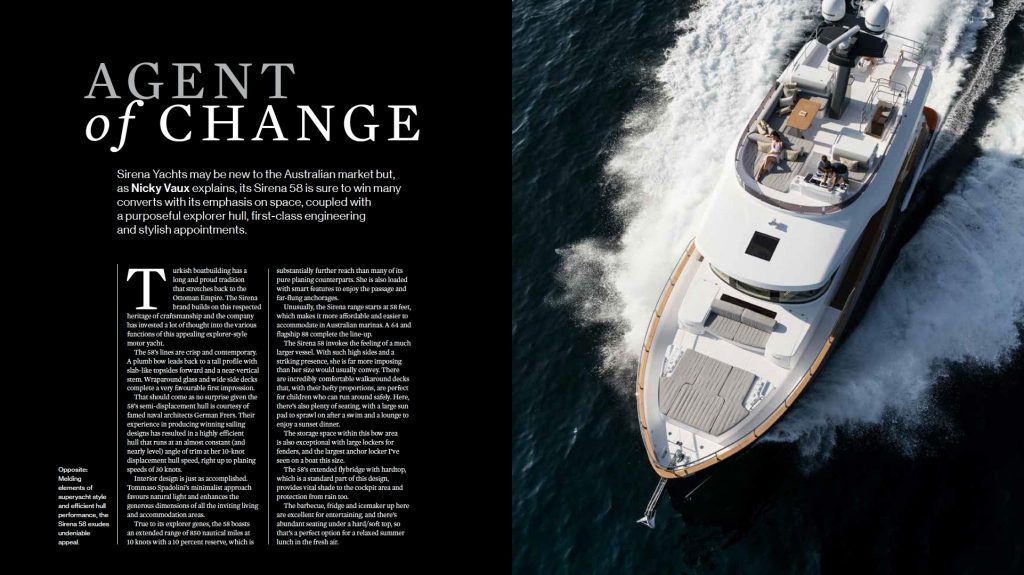 Sirena Yachts may be new to the Australian market but, as Nicky Vaux explains, its Sirena 58 is sure to win many converts with its emphasis on space, coupled with a purposeful explorer hull, first-class engineering and stylish appointments.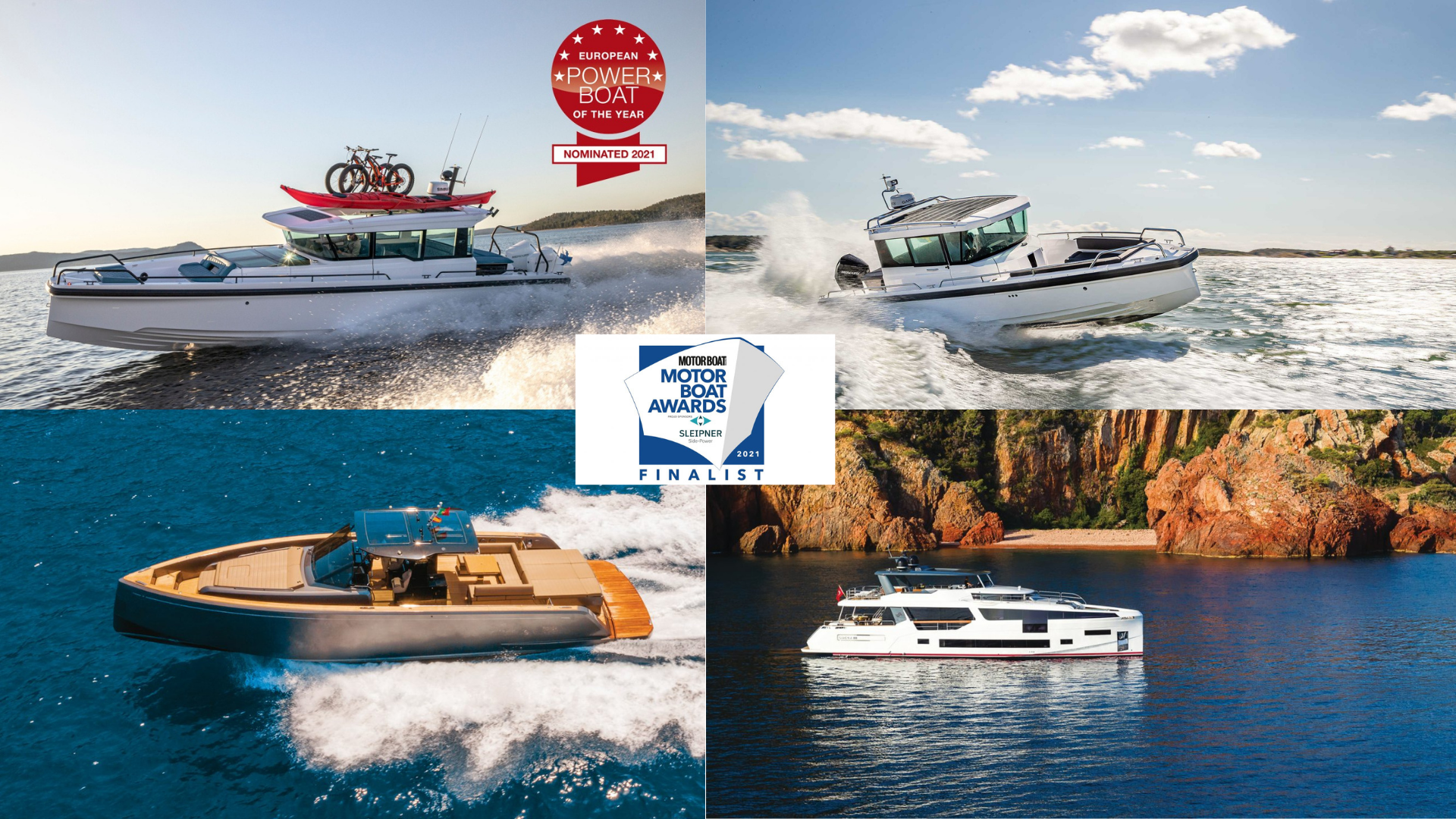 It is always a great feeling when the brands that we represent get nominated for awards and this year Axopar models were nominated for 3 separate awards including European Motor Boat of the Year and Boating Awards as well as Motorboat and Yachtings award along with the Pardo 50 and Sirena 88.
read more