YYachts Vision by Michael Schmidt
THE YYACHTS VISION IN BOAT BUILDING
YYachts goal is to build sailing yachts that give you time for yourself as well as freedom and fun with your family and friends – a reliable investment in a better quality of life.
MICHAEL SCHMIDT
His vision was to produce yachts between 60 and 100 feet in length because in this category the owners and clients speak directly to the shipyard and already have a vision of how their next yacht should look and be equipped. When building the shipyard, Schmidt was also fascinated by digitalization, so that even in the start-up phase he gave a lot of thought to what would have to change when building yachts in a digitized world. Michael Schmidt is constantly expanding the strategy of YYachts and works with highly specialized teams on disruptive processes.
Michael Schmidt decided to establish YYachts to make available to people his unique sailing proposition and his "concept of Freedom", clearing the boat from all the unnecessary riggings, ropes and over-structures to have a clear and minimalist deck.
In such a way the owner can taste the design, the simplicity and the performance of the boat.
The emergence of YYachts is one of many success stories of founder Michael Schmidt. Schmidt was looking for a private yacht that could be fast and light. A yacht needs its own aesthetics that distinguish it from all the other yachts on the market so that one still likes to look at it after years.
Since he did not find a boat that fit his brief, he decided to build his ideal yacht himself. With Lorenzo Argento of Brenta Design and Sir David Chipperfield, he found sailors with the same passion. Argento for the construction and Chipperfield for interior and design. 2014 was the birth of YYachts with the project of Cool Breeze.
Enjoy the Speed
According to Michael Schmidt, the ideal cruiser is the opposite of a heavy yacht overloaded with too many features: "Sailing is fun and it's made possible by a simple boat that has been reduced to the bare essentials without sacrificing comfort. A YYachts has to run at a reasonable speed for us even in the lightest wind without having to start the engine. Once you have experienced this, you do not want to sail on any other ship.
 
Respect for Nature 
At YYachts, saving on materials is also environmental protection. Lightweight yachts reduce the operating forces and manage with smaller engines. If required, hybrid drives or energy recovery systems are installed that reduce primary energy demand. 
 
Customer Service 
Responsiveness is as important to YYachts as the construction of the yacht itself. As privately owned company, the shipyard on the Baltic Sea is able to accommodate all customer requirements. For Michael Schmidt, this is a matter of heart: "Our yachts always have to be as much part of the customer's philosophy as of the yard. The big challenge for us is that every new project means also to start anew. But that's the fun of boat building that we are living."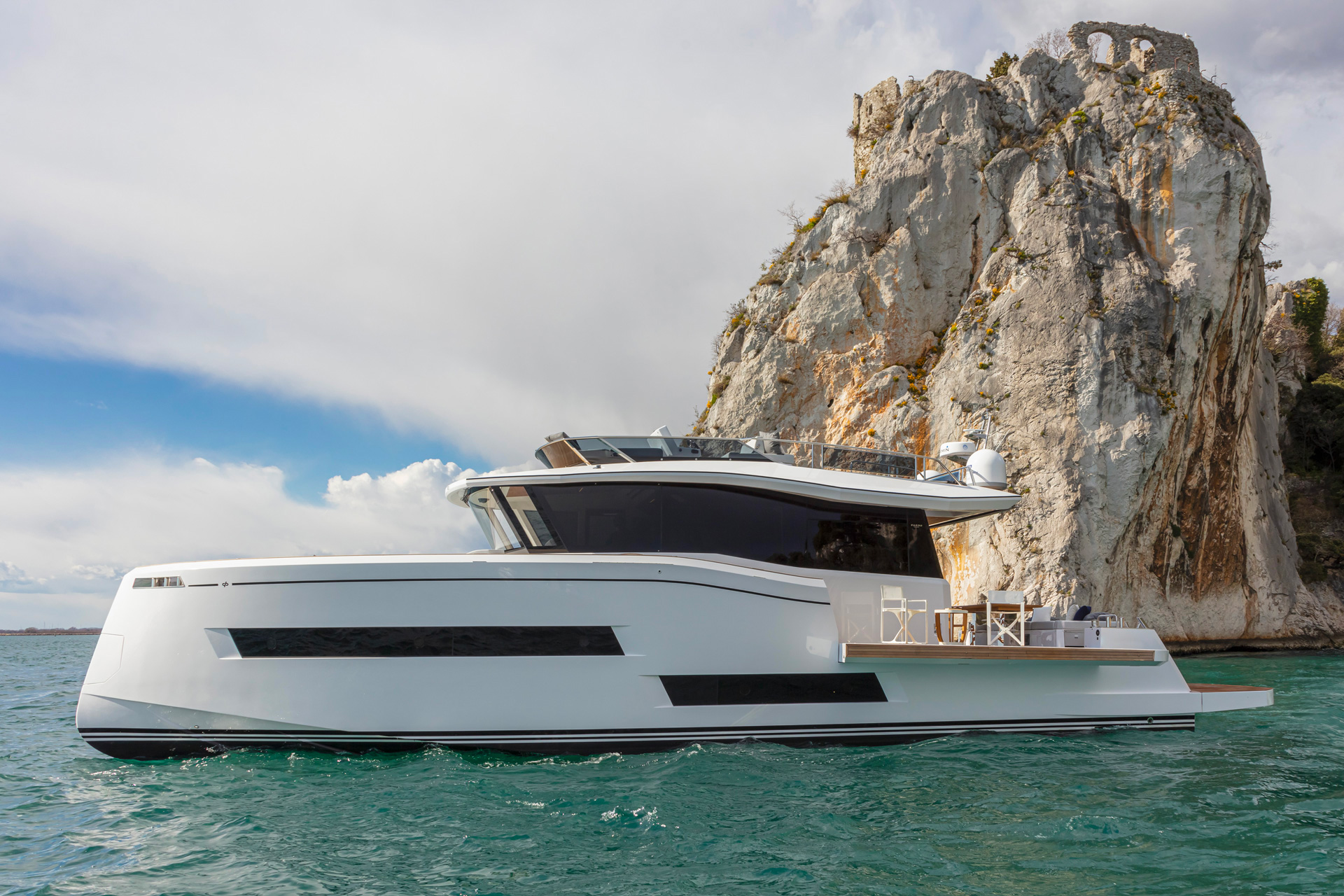 Peter Hrones had a last minute opportunity to walk through the Pardo Endurance 60 in St Tropez. Take this virtual tour as he explores the boat for the first time.
read more