CONTINUALLY SUCCESSFUL – THE REFRESHED AXOPAR 28 JUST GETS BETTER AND BETTER
In 2018 Axopar unleashed the 28 Series 2 with many subtle and important changes to the look, feel and most importantly the hull for a more comfortable, stiffer, stronger, safer and more responsive 28 than before.
Such is the enduring popularity of the Axopar 28, that a series of carefully orchestrated, customer-led improvements and an updated options list for the 2021 Model Year are intended to bring the 28 more in-line with the look and feel of the all-new Axopar 37 range.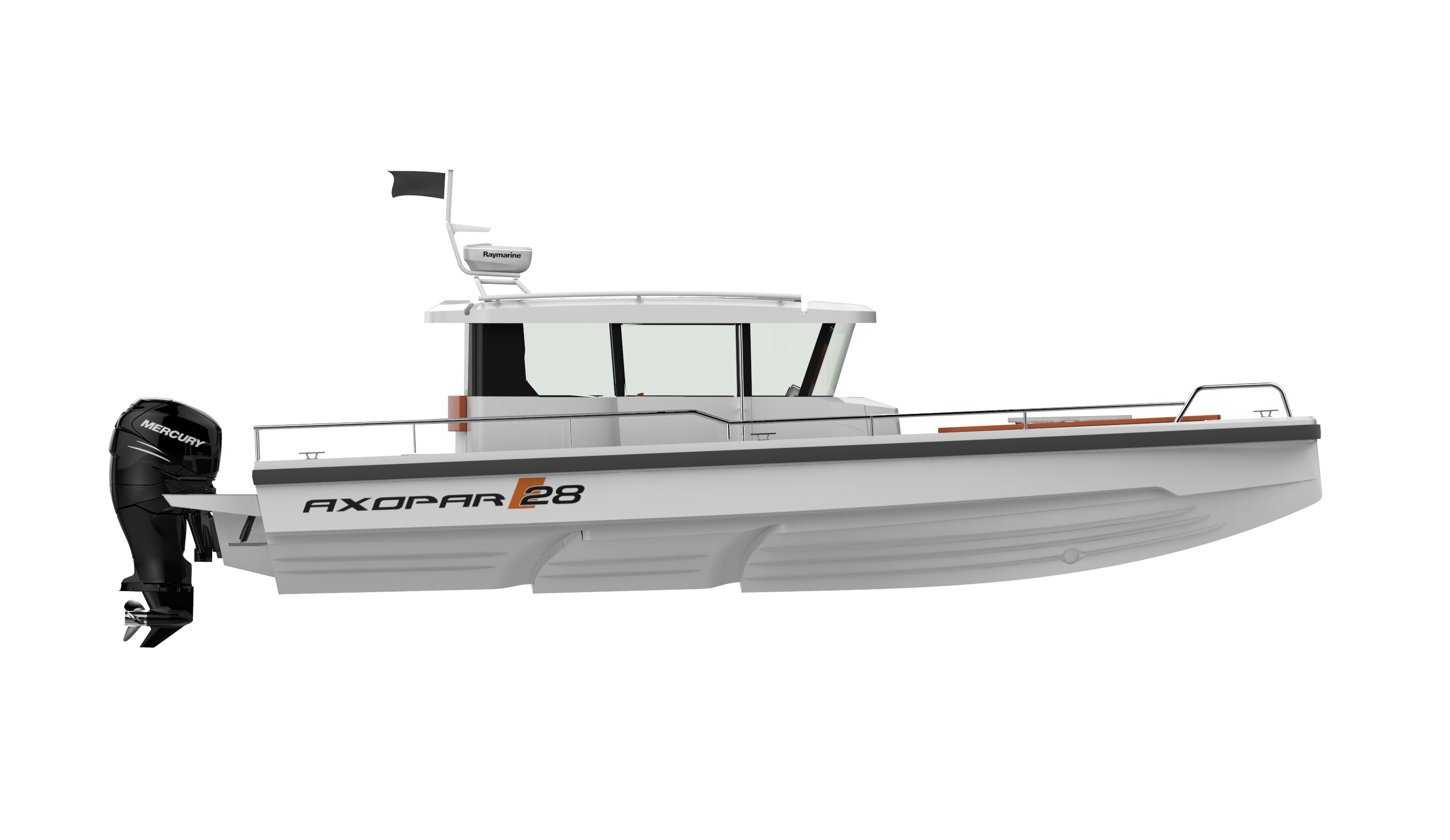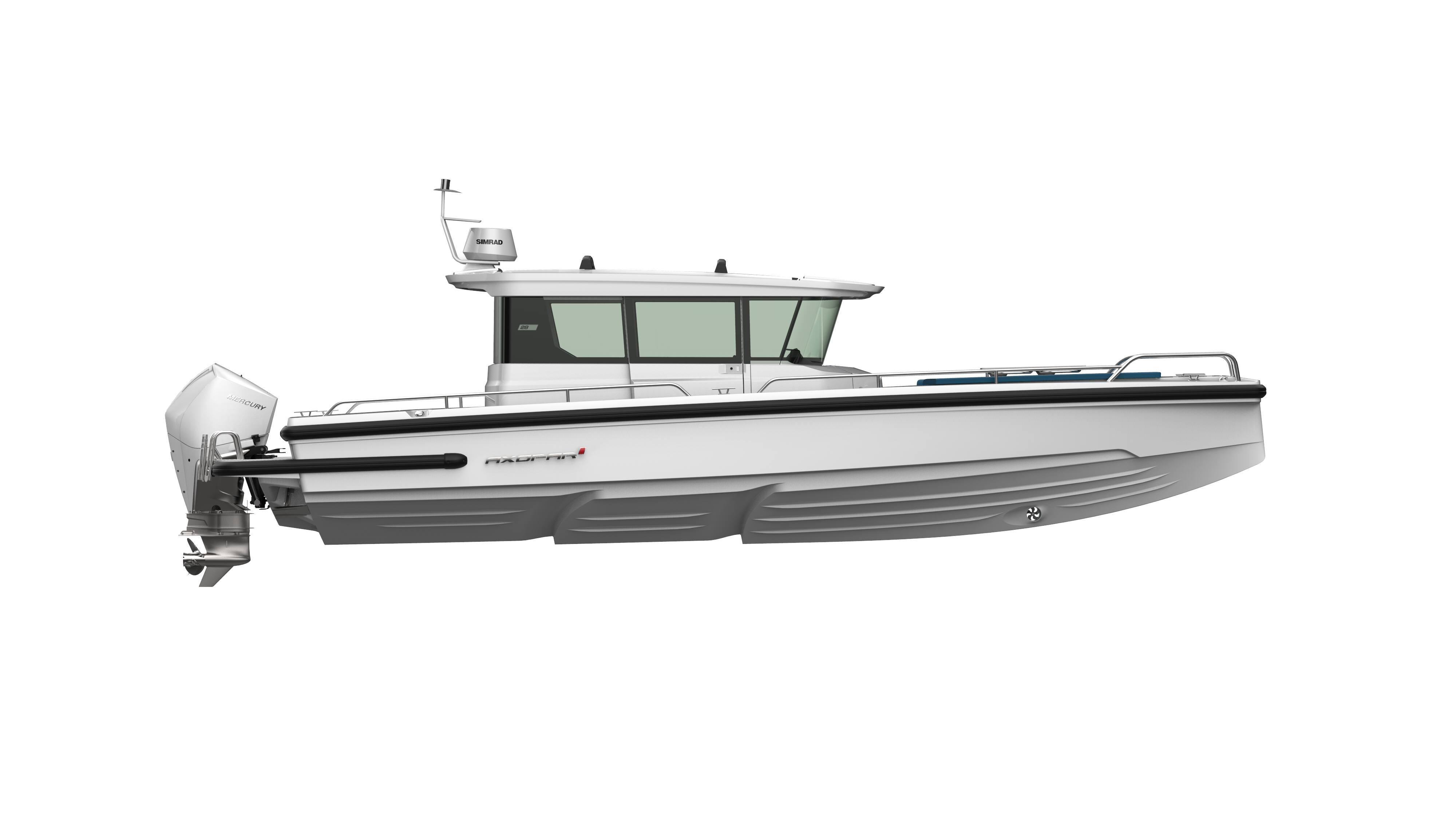 SERIES 2 – 2018 changes
Without tampering with the boat's essential DNA and core values, customers were already familiar with, every detail they can see, touch and feel about the all new Axopar 28 Series 2 was improved. 
Axopar increased the stakes in terms of quality and engineering, such that every shape and curvature has been honed to perfection with an extensive re-think their modular construction. Everything from the hull stringers, transom, engine mounting etc was revised and now stronger and stiffer, with an enhanced level of fit & finish than ever before.
For added stability and improved balance, the hull has been scaled by 1.5%, equating to slightly longer length overall (increased by 13cm) and wider beam (increased by 5cm) and for greater passenger comfort inside the cockpit, the hull sides have been raised by 8cm and the deck level by 4cm respectively.
An open boat allowing you to feel the wind in your hair and sun on your shoulders. Spacious and versatile and a dream to drive.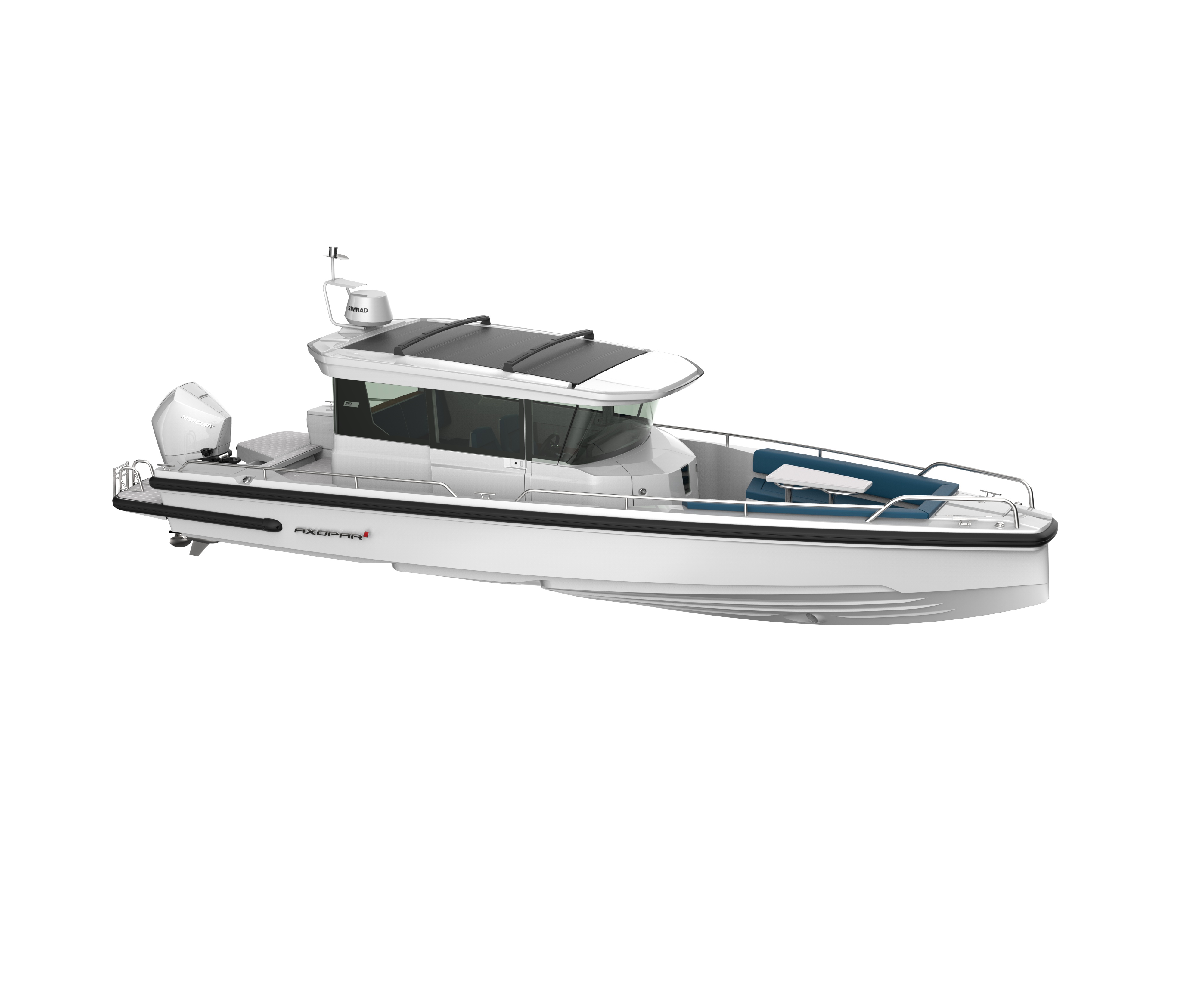 The ultimate affordable leisure craft is here. A dream to drive and with the space and comfort for a perfect time on the water.