The Adventure Just Got Bigger!
COULD THIS BE THE BEST 45 FOOTER IN IT'S CLASS?
The Axopar 45 exudes confidence, harmony and composure with an air of sophistication surrounding its entire design language. This bold new development brings a 45 foot Axopar to the range.
The 5 models each offer a range of options and configurations to suit your lifestyle and desire for adventure.
Smooth, clean surfaces, rounded edges and uncomplicated hull lines that Axopar is renowned for.
What sets the Axopar 45 apart from its competitors, will be its versatility,
efficiency and power to weight ratio.
This Axopar offers a three outboard engine set-up, with Mercury Marine's 300HP 4.6l V8 Verado engines providing the perfect compromise between high performance, superior torque and best in class fuel-economy, along with innovative driving features and control aids designed to increase enjoyment for customers of all abilities.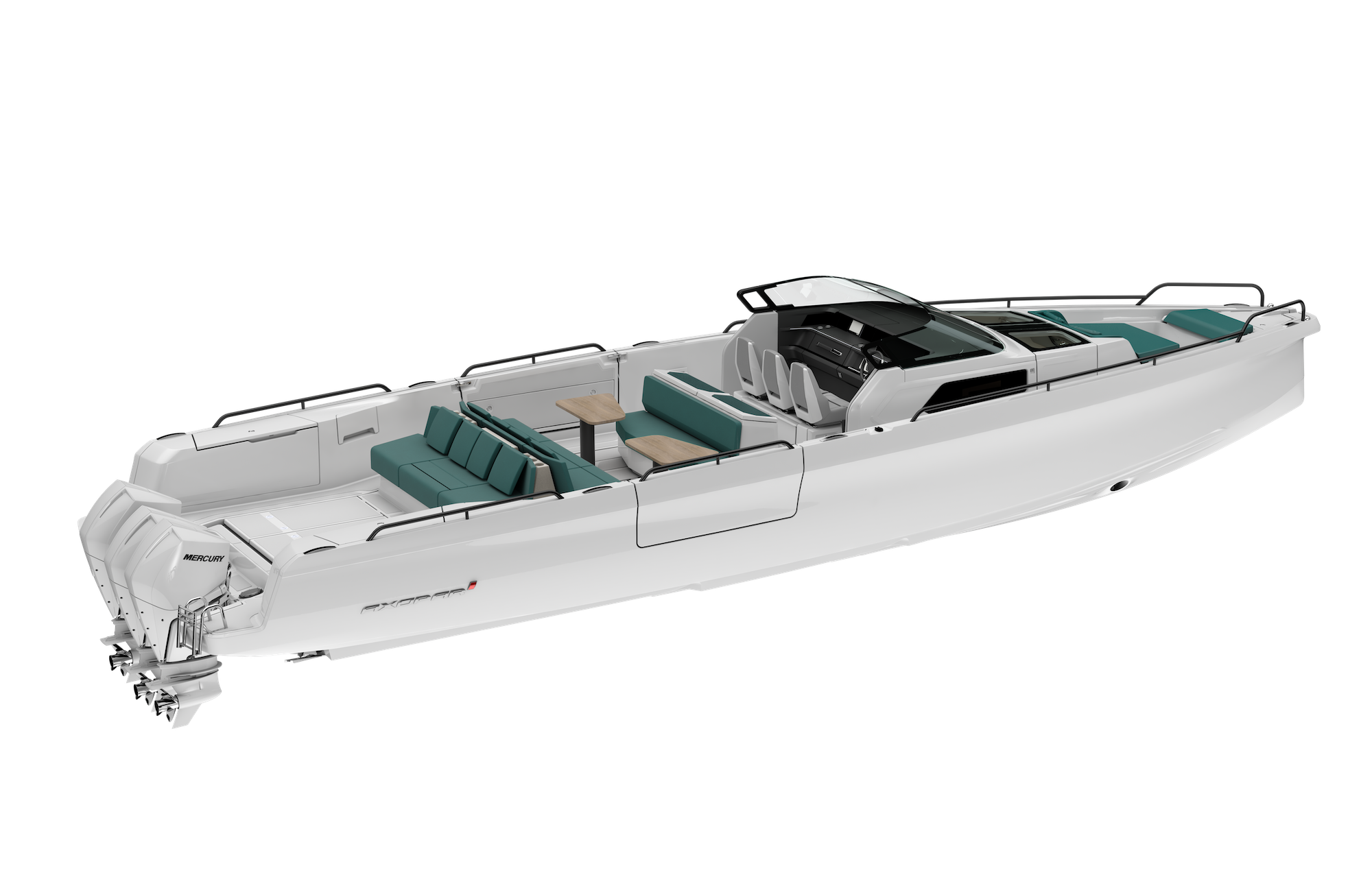 45 SPYDER
Feel the freedom, the wind in your hair, this is real exhilaration.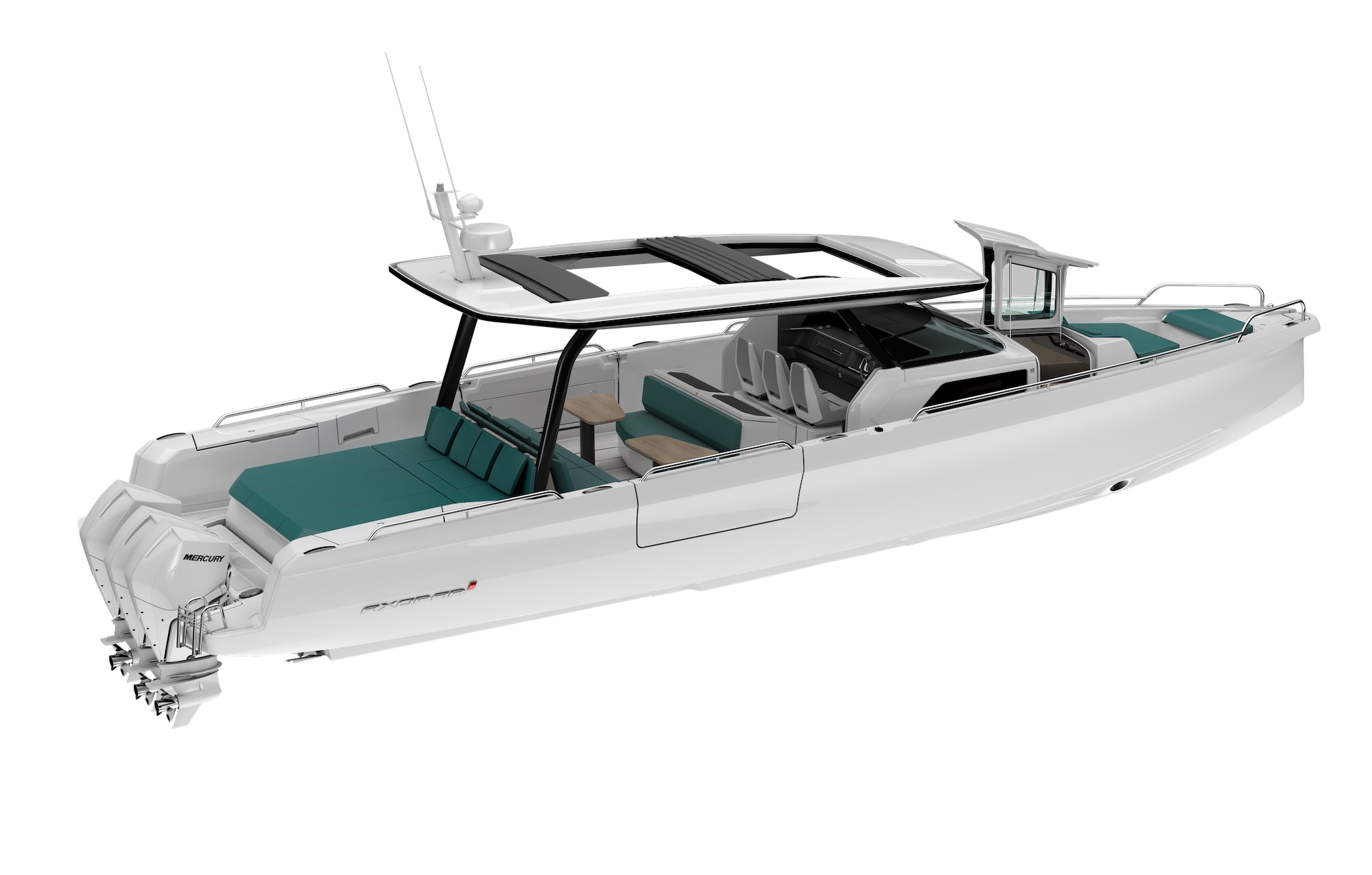 45 SUN TOP
Sleek and sexy just got larger. Your favourite concept expanded.
45 CROSS TOP
Functional and cool. The ultimate crossover between indoor and out.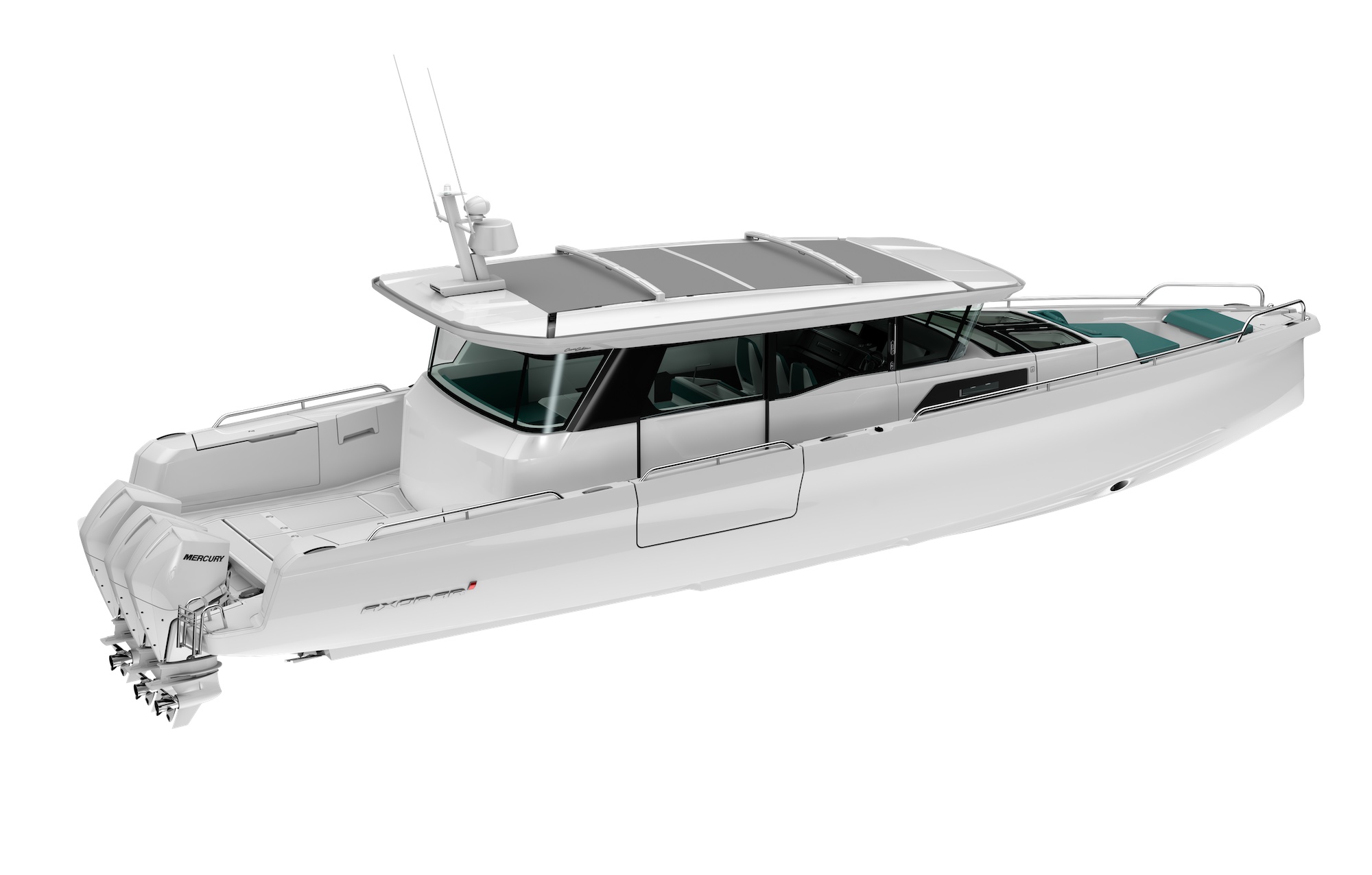 45 CROSS CABIN
A fully enclosable cabin, ideal for all-weather and sea conditions.



| | |
| --- | --- |
| | |
| | |
| | |
| | 2 persons (with optional aft cabin 2+2) |
| | |
| | B:Offshore:14 / C:Coastal:16 |
| | |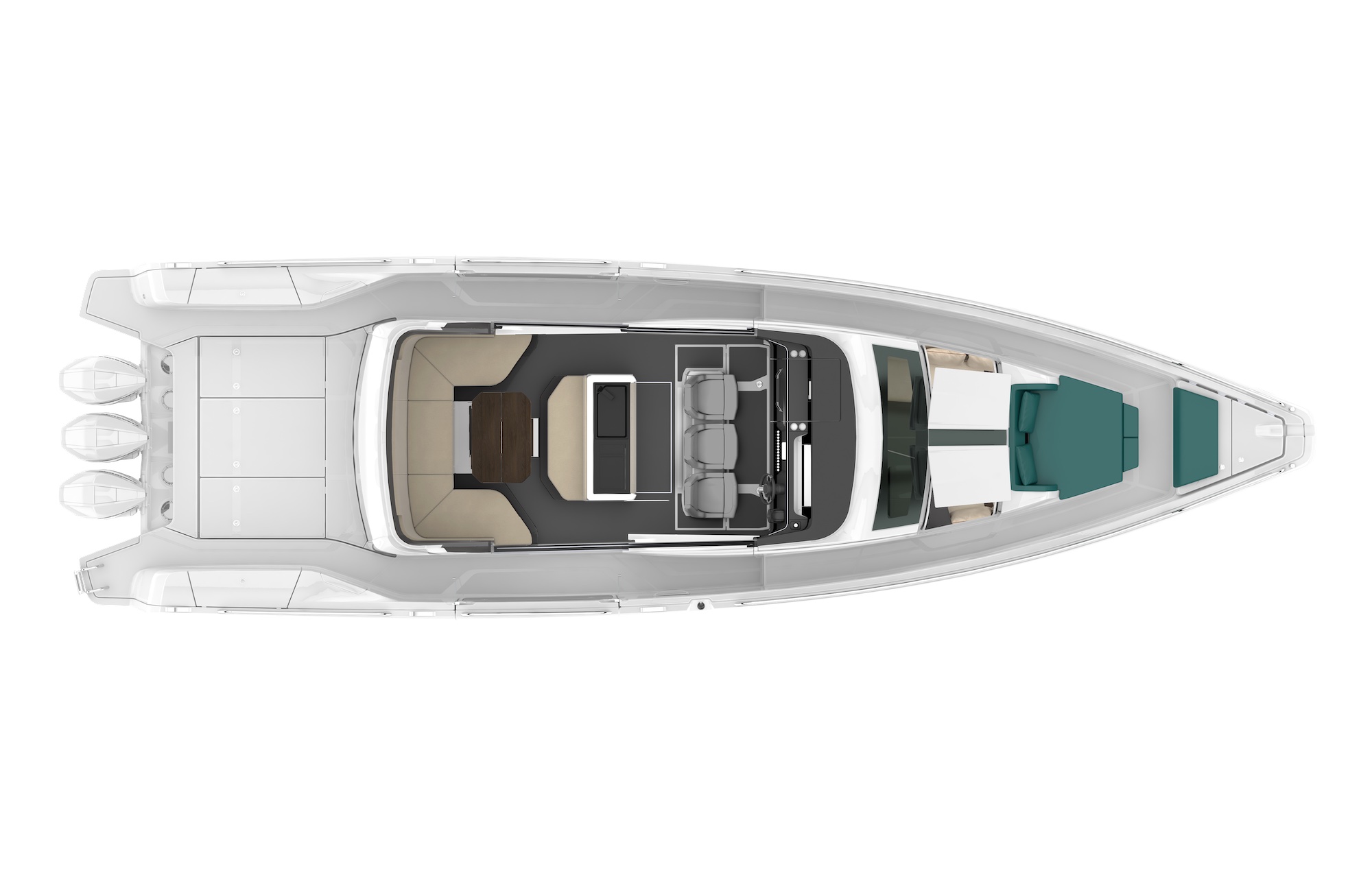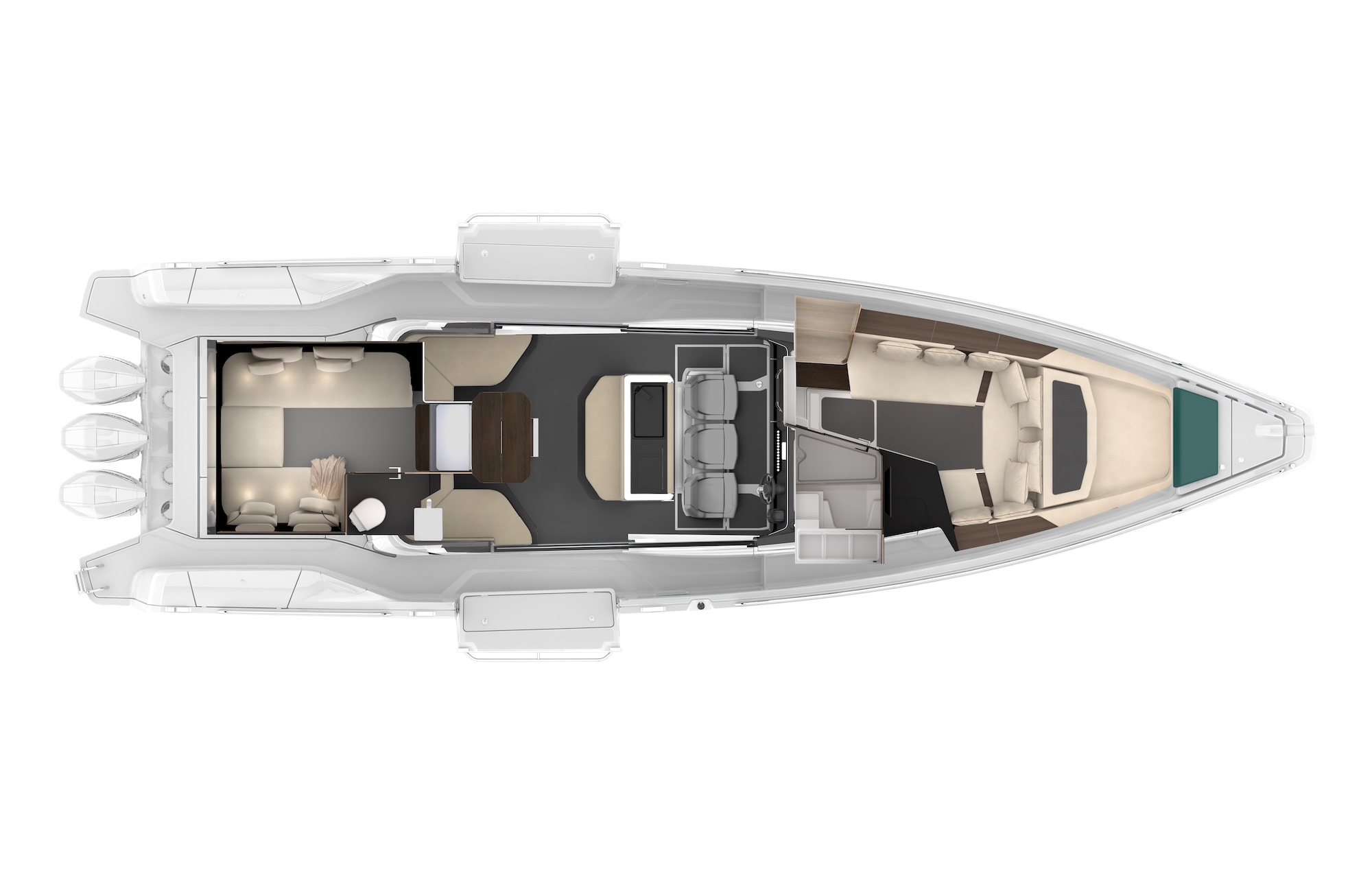 Tell us what you're interested in and a member of our expert team will contact you shortly.
SILVERTEX MARINE QUALITY COATED FABRICS
RECOMMENDED OPTIONS & UPGRADES
Silvertex marine quality coated fabrics.
A member of our team will prepare a quote and contact you shortly.
Axopar in Australia and New Zealand.
The Eyachts and Axopar love affair began in 2015 when the Eyachts team first laid eyes on the original Axopar 28 Range. It was immediately clear that Axopar had something to offer the Australian and New Zealand boating market. Here was a cool looking, versatile boat with cutting edge hull design that was very attractively priced.
In the words of Peter Hrones, Eyachts Managing Director; 'It was different to anything else on the market. Initially no one thought this niche boat would be in such demand around the world however now, in 2020, Eyachts have reached the incredible milestone of 100 Axopars sold in Australia and New Zealand.'
The ease of maintenance and the versatility of this boat is what sets it apart from other day boats. It gives owners the ability to go offshore whale wathcing, visit waterfront restaurants or simple enjoy time out on the water with the family whether your fishing, wakeboarding or just anchored in a secluded bay or beach having a picnic. It is a simple, affordable boat that is suitable for use throughout Australia and New Zealand.
Eyachts Axopar Achievements
Milestone: 100 Axopars Sold in Australia and New Zealand 2020
Winner: Axopar International Dealer of the Year 2019
Winner: Best of Axopar Brand Engagement 2018
Axopar is the globally renowned Finnish brand of premium range, multi-award-winning motorboats, developed through a passion for adventure and the outdoors for you to experience more on your journeys. 
Ever since the original Axopar 28 range caught the public's imagination at the Helsinki Boat Show in 2014, it has been onwards and upwards towards worldwide success for Axopar. With its long and elongated hull lines and sharp, angular features, suddenly, here was a concept that not only looked like nothing we had seen before but cleverly conceived 'modular' options gave the range full versatility and created wide customer appeal, changing the way people perceived boating almost overnight. Ever since, Axopar has continually received awards and accolades to recognise their achievements.
With over 2500 boats delivered through a network of 100+ dealers in 50+ countries, Axopar is a success story that you too can be a part of.
Center Consoles Only – September 2020
The guys at Center Consoles Only met up with Nautical Ventures and went out to test the Axopar 37 Cross Cabin in sunny Florida. Take a peek at what they thought.
Boat International – September 2020
After easing out of Miami's boat traffic, Axopar's 37 Revolution (in its Cross Cabin version) is poised at the edge of Biscayne Bay's open water: her captain is getting ready to let her rip. I plant myself in a helm chair and brace myself for the thrills sure to come from this 90km/h machine…..
Kempers Watersport – July 2020
An indepth video tour, test and review of the new Axopar 37 Sun Top model including discussion of all the options available.
Four members of our Eyachts team travelled to Mallorca last week to see the reveal of Axopar's next BIG adventure boat, the Axopar 45. Watch the walkthrough and read the highlights…
read more