Axopar 28 Customer Review by Ian and Julianne
We are pleased to announce yet another successful handover to a very happy Melbourne customer!
Ian and Julianne just received their new Axopar 28 Aft Cabin and have done nothing but praise the decision since…
The couple named the new yacht "Samiira" (Finnish spelling of an Arabic name meaning of good company and well loved).
The couple have now upgraded from there previous boat to an Axopar which in their words has "EXCEEDED EXPECTATIONS" in more ways than one!
In terms of the vessel "Everything is perfect," said Ian.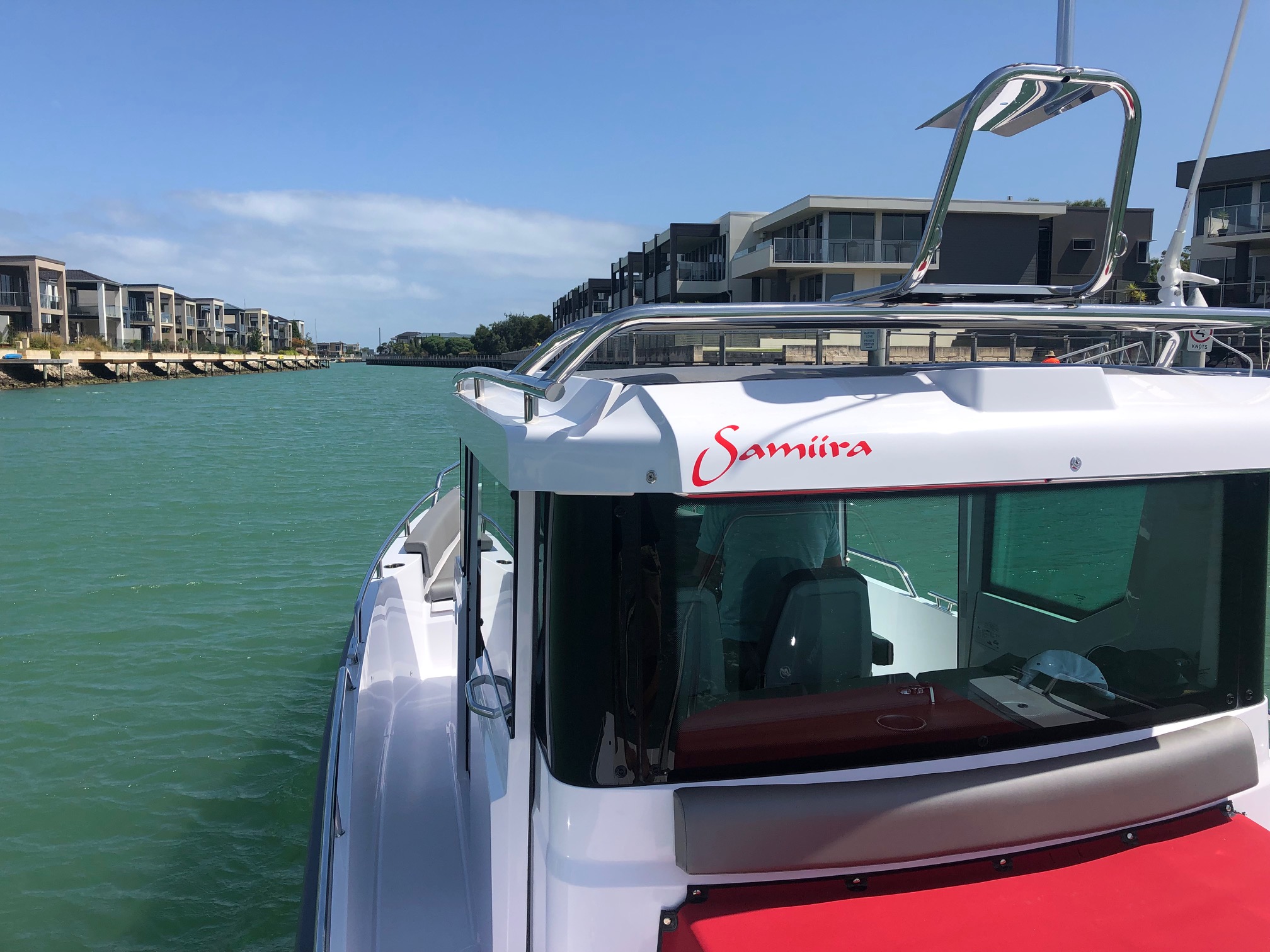 DRIVE
The pair have taken the Axopar out multiple times in Melbourne's rough conditions.
Ian stated "we remain very impressed with the stability and smoothness of the boat's handling. Including tight turns in very choppy conditions. Our docking instructor, who is very experienced, accompanied us and expressed admiration and surprise at the boat's really excellent sea handling qualities – so it is not just Julianne and me who are impressed."
After Julianne's first trip as skipper she found the boat very easy to operate and dock.
Julianne stated, "the boat handles superbly in both light and heavy sea and wind conditions and is something of a magic carpet in terms of its stability and speed. The all round visibility is sensational from within the very comfortable cabin" (which Julianne likens to being in a Range Rover SUV!)
DESIGN
The pair expectations were also exceeded by the overall design.
"What a fantastic hull shape and layout. The high quality of finish and the attention to detail with the fittings and options we ordered. The boat has already attracted a great deal of interest from several experienced boaters in our local marina, and we have shown them around the boat, and they too have all remarked equally favourably on all of these issues (so again it is not just us). We are sure that the design is the shape of things to come."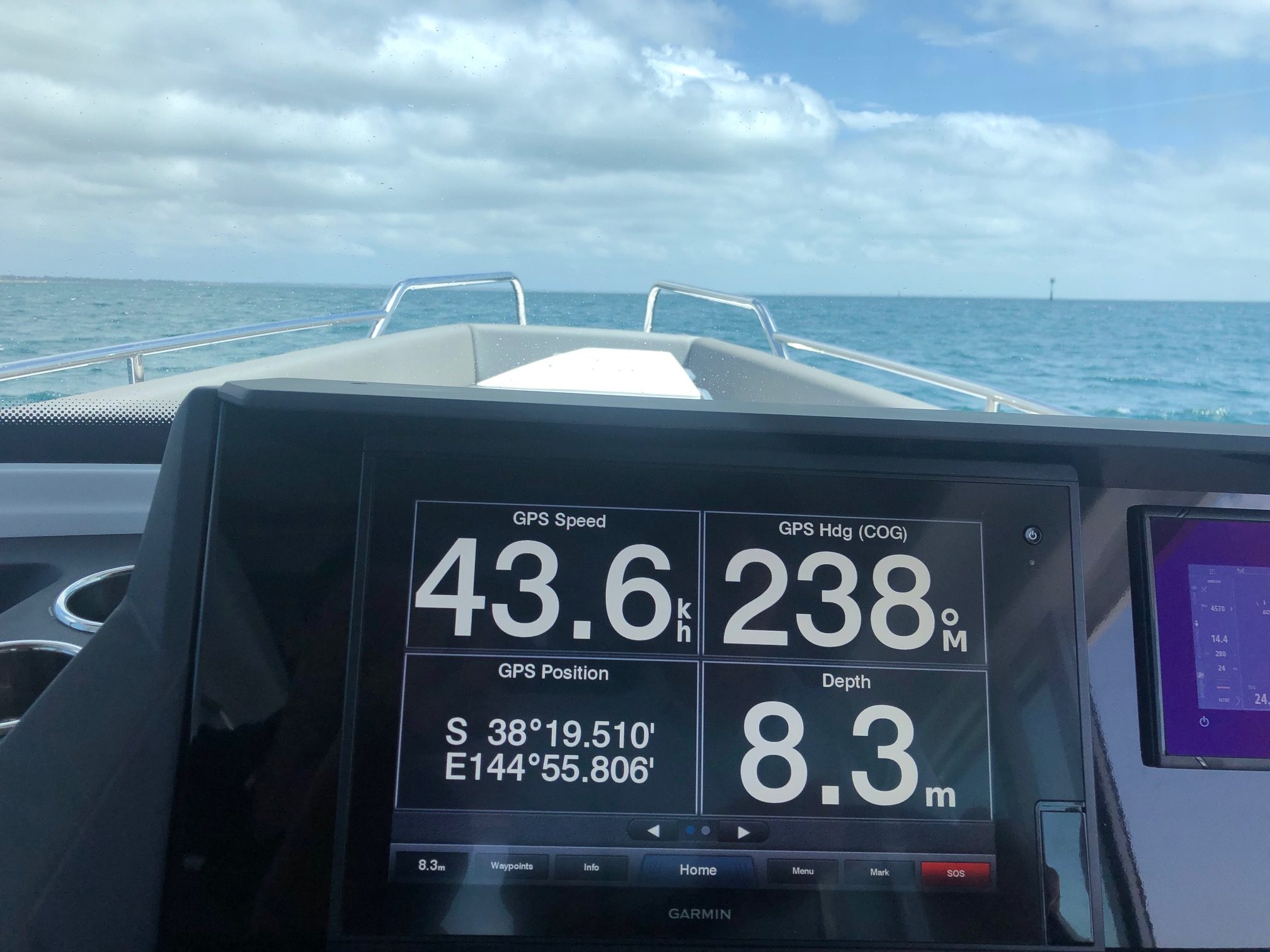 OVERALL THOUGHTS
"This boat is a winner for a (ok retired!) couple like us who want to have confidence in the manufacturer and dealer – and to use the boat for mostly fast daytime passages around our local coast and waterways, and with the occasional overnight stay in places like Melbourne Docklands…
So, the boat is a delight and we are taking great pleasure in our ownership of this new model."
EYACHTS SERVICE
Ian was extremely impressed by the Eyachts team and how helpful everyone was.
"Well done Axopar and the eYachts team!"