More power and more space in the new generation model
The sea class 'big sister' of the luxury hybrid eco yacht range from Greenline.
Discover a new level of comfort with the Greenline 48 Fly. The flagship of the range, the latest generation offers silent eco-performance with more speed and more comfort from its world-class design. 
The next-gen hybrid system is made up of Greenline's super displacement hull design and the diesel/electric propulsion system.   Furthermore, Greenline Yachts can collect, store and use electrical energy from the sun, from the shore pick-up or from the main engine driven generator. With a solar array and a Hybrid drive electric unit, this boat is a mobile power station providing a constant supply of AC power (230 or 120 VAC) on board. Reduce your running costs on fuel, reliance on marinas and your impact on the environment with a Greenline yacht.
The 48 Fly is a step up from 40 and 45 models from Greenline, with two guest cabins, several configuration options and with world-class layout by J&J Design,  you will feel like you are on a much larger boat than a 48. Living on this boat will be a privilege, and with features such as separate owners bathroom, wide and spacious cabins, saloon and cockpit as well as the 360-degree panoramic views from the salon, it really is a boat owners dream.



Let us know what you are interested in and a member of our expert team will contact you shortly.
Let us know what you are interested in and a member of our expert team will contact you shortly.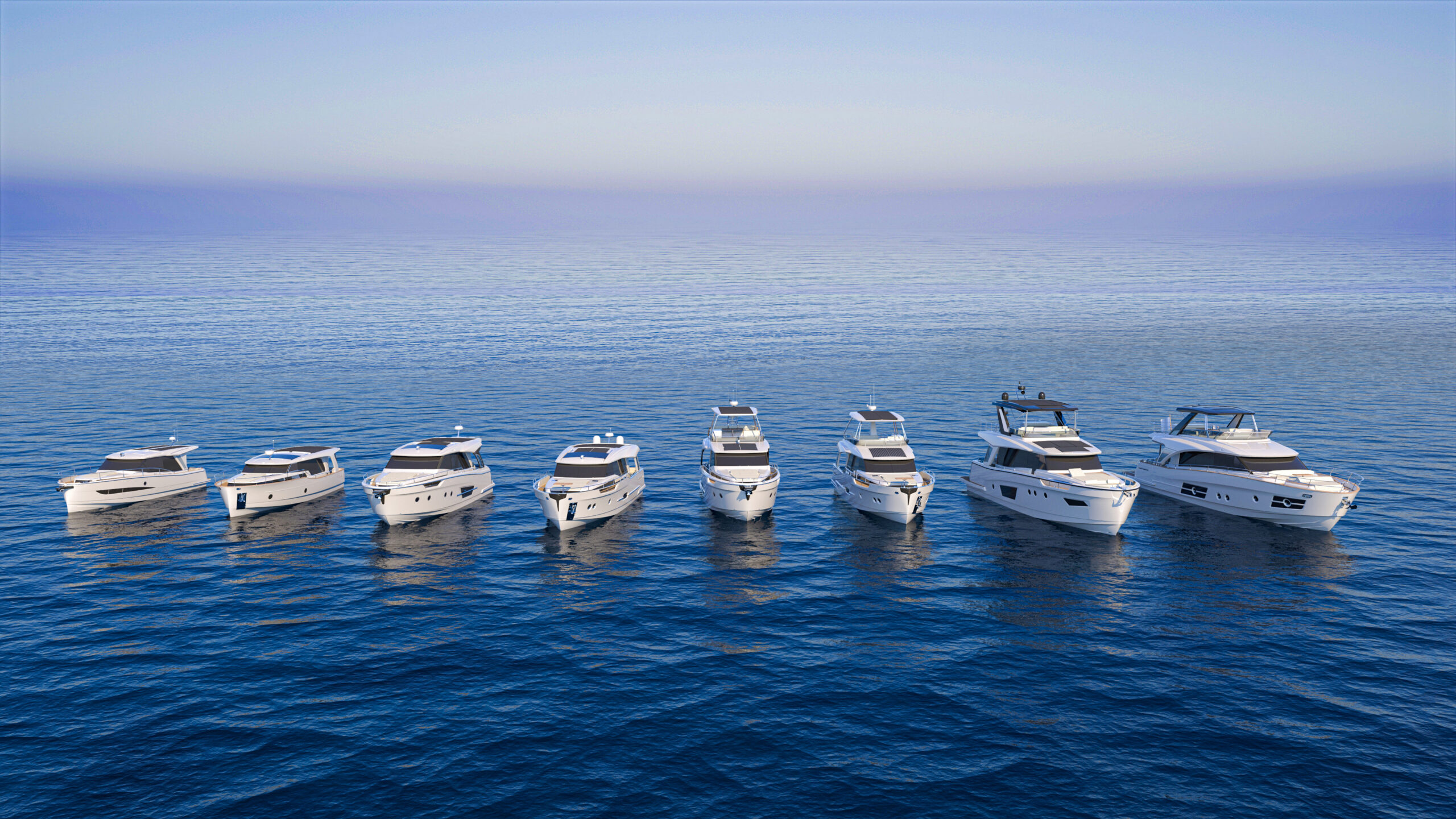 Passage Maker – April 2020
The Greenline 48 Coupe has kilowatts to spare owing to its high capacity for solar, so much so that the Great Loop beckons. Read more to find out about its true capabilities.
BoatTest.com – July 2019
The Greenline 48 Fly is a diesel and solar-powered cruising vessel. She is ideal for a couple or family looking to cruise longer at a leisurely pace in near silence. Or, she can get up on plane for shorter runs.
Boating New Zealand – December 2018
The way the Greenline 48 is configured screams 'chill out'. She's a supremely practical live-aboard cruiser. A surprisingly practical boat for New Zealand's climate.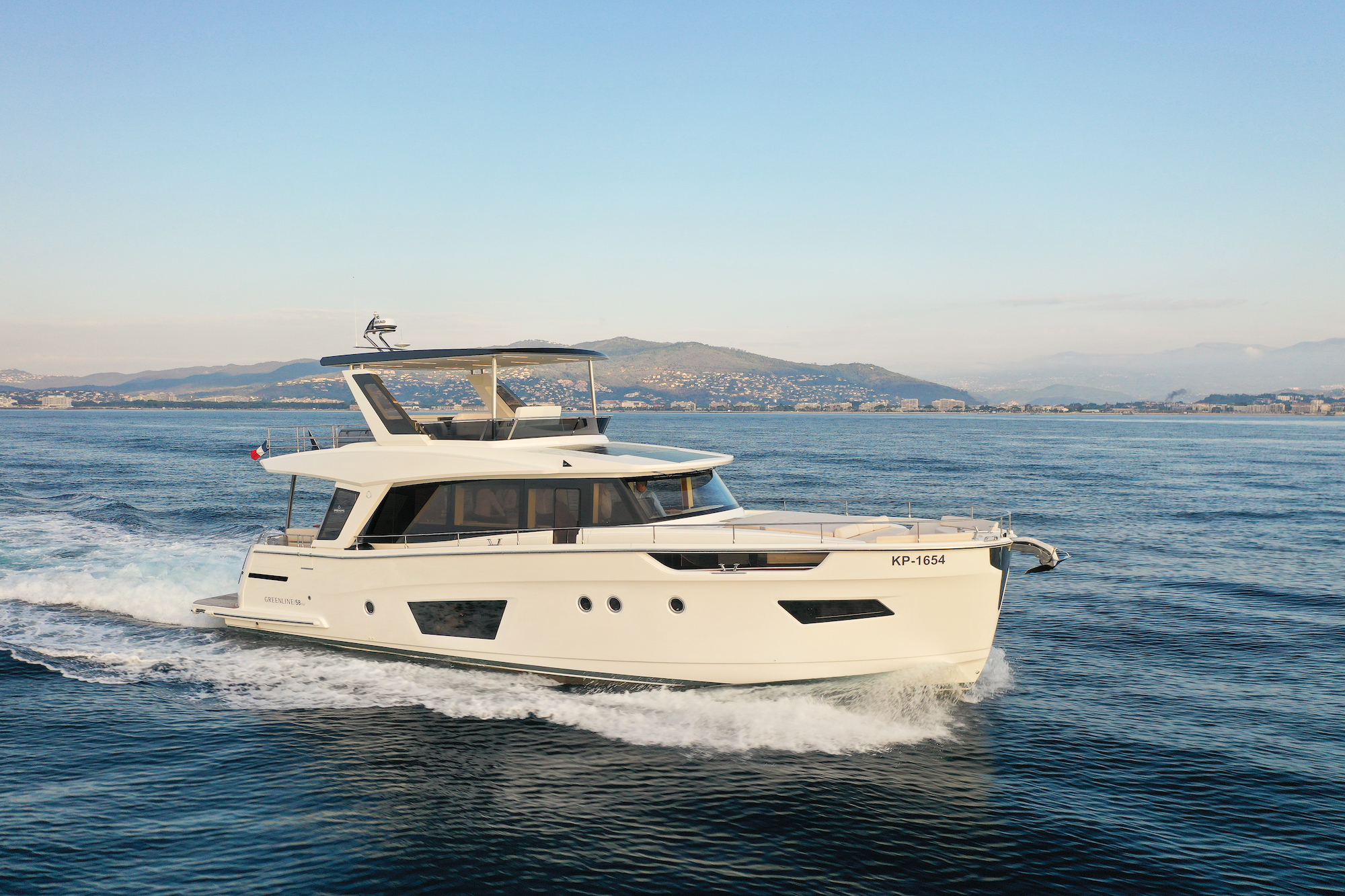 Rowan from Eyachts recently took the Greenline 58 for a sea trial in Cannes beautiful harbour, providing valuable insights into the key features of this impressive yacht.
read more