Iconic Luxury For Style And Performance
Delivering the ultimate blend of modern Scandinavian design and raw performance, RAND Leisure 28 is an impeccably stylish vessel for exhilaration and relaxation that has become one of the most popular and iconic luxury designer boats for motorboat connoisseurs.
The Leisure 28 provides an incredibly spacious sense of luxury in an effortlessly functional layout that includes a large triple aft sun lounge, expandable oversize u-sofa, full kitchen, private enclosed toilet and luxury queen bed cabin in the lower deck. Naturally, sun protection options including biminis, shade-sails and T-Tops are also available across the range.
Excelling in its wide array of seating options and social space, the Leisure 28 offers an overwhelming amount of space aboard, providing maximum comfort and freedom to move around without compromising on the iconic and timeless modern design.
The Leisure 28's ergonomically designed steering console offers intuitive and sophisticated functionality, manoeuvring with fun and confidence-inspiring steering while remaining stable and safe in all conditions.
Its lightweight construction delivers superior performance, low consumption of fuel or electricity, and is built using materials developed from recycled plastics and bio-based hybrids to minimise environmental impact. The RAND Leisure 28 embodies the demands of modern powerboat enthusiasts without compromising on style, luxury or the sustainable and environmental considerations of the world.
Like all RAND Boats, the exceptional design and build of the Leisure 28 reflects the ultimate expression of effortless style, intelligent design and Scandanavian functionality with minimal environmental impact.


ELECTRIC POWER RATING
105 to 250 kW
CONVENTIONAL POWER RATING
170 to 250 HP
| | |
| --- | --- |
| | |
| | |
| | |
| | E-Drive 170kW w. 78kWh Lithium Battery Bank, E-Drive 265 kW incl. 117,5 kWh Lithium Battery Batteries |
| | |
| | Mercruiser 6.2L-350 HP Bravo 3, Mercury Diesel 3.0L-270 HP Bravo X3, Mercury® SeaCore™ Saltwater Protection System |
| | |
| | |
Tell us what you're interested in and a member of our expert team will contact you shortly.
Tell us what you're interested in and a member of our expert team will contact you shortly.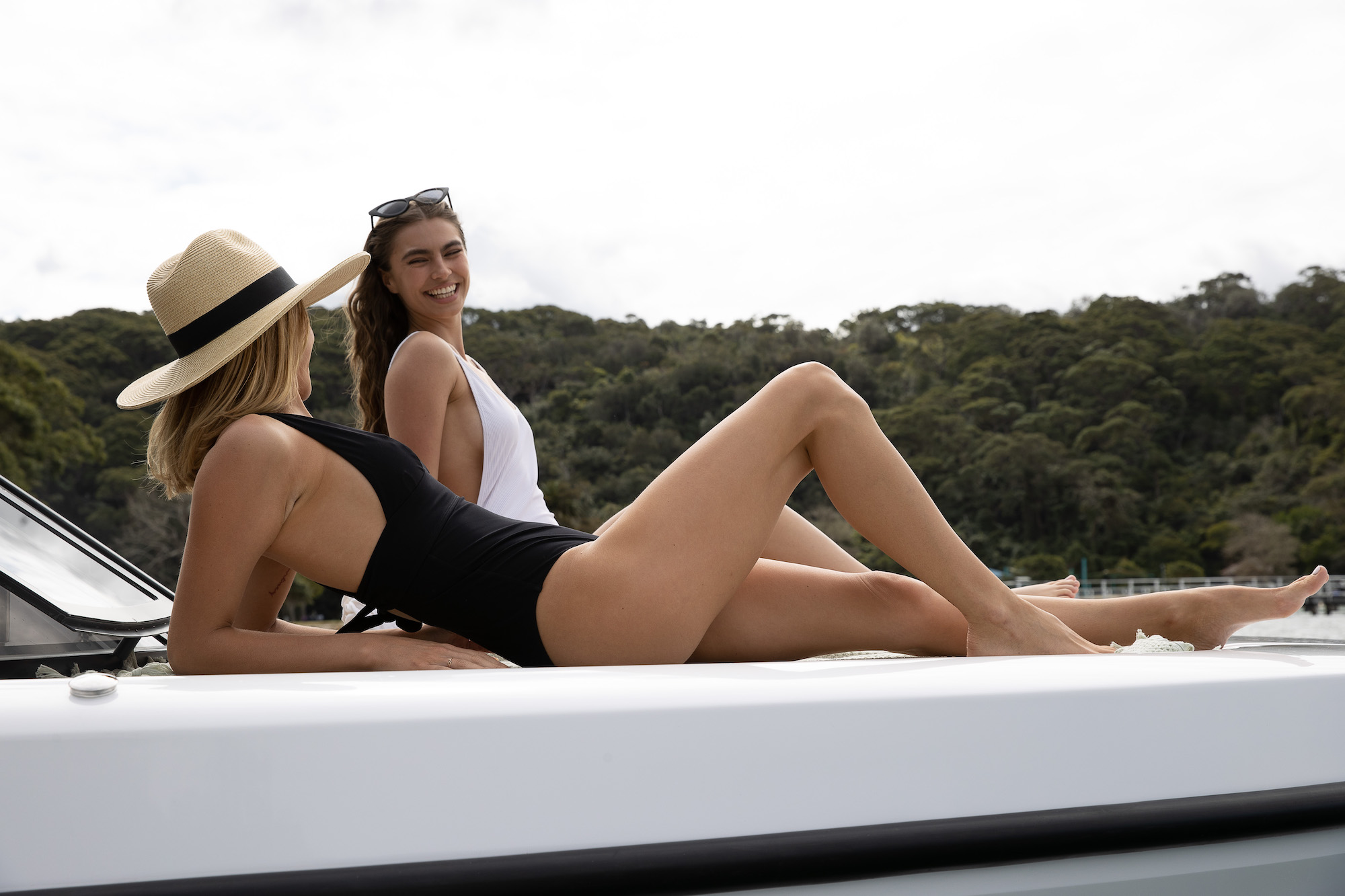 Motorboat&Yachting – April 2023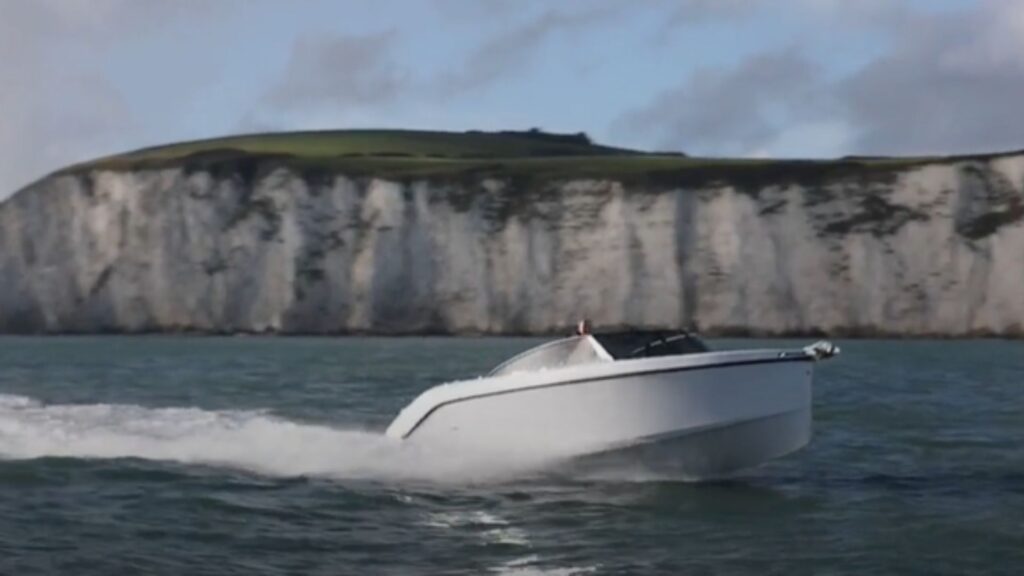 There's more to Danish company Rand than small electric Picnic boats, as Hugo Andreae discovers with a sea trial of the V8-powered Rand Leisure 28…
Gründl-Bootsimport – 2022
The Rand Leisure 28 is the boat of the hour for those looking for a forward-thinking day cruiser with overnight accommodation.
BoatTube – 2021
Simple tour of the 27ft RAND at Cannes Yachting Festival.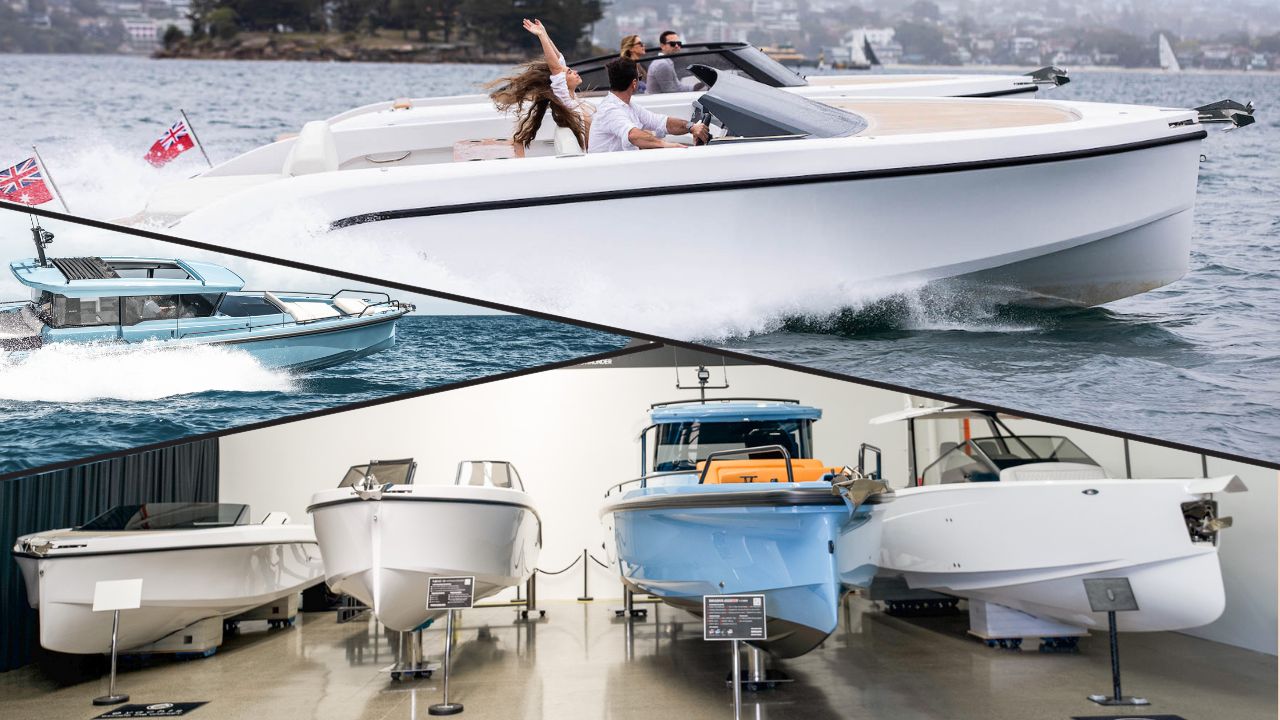 Eyachts welcomes you to explore our stunning showroom at 6C Prosperity Parade, Warriewood. It's a true masterpiece of modern design, offering an immersive and opulent experience for yacht enthusiasts and prospective owners.
read more