More power and more space in the new generation model
The sea class 'big sister' of the luxury hybrid eco yacht range from Greenline.
Launched in 2019, the Greenline 48 Coupe brings all the features of the 45 Fly but in a coupe-style, equipped with a staggering 2.4KW solar panel system on the roof. With an output equivalent to the constant running of a small generator, you can enjoy continuous and almost unlimited power onboard, all without the noise, pollution and fuel expense.
The 48 Coupe is based on Greenline's 'One Level Living' concept, which makes living onboard without any steps between the cockpit and saloon much more comfortable. The choice of 3 different furniture woods, among others, enables you to truly tailor your Greenline 48 Coupe to your specific wishes and taste. Ample space above and below deck can be further upgraded with various devices, materials and colours which suits almost every taste and requirements.
To bring the well being onboard even further, the Greenline 48 Coupe features a fully functional wet bar mounted at transom. Accessible from the bathing platform, the wet bar is equipped with a BBQ, sink and a worktop to prepare an unforgettable gourmet dinner in a beautiful secluded bay.
Access to the sea has never been easier. The platform comes in two sizes with the possibility of comfortably and effortlessly launching the dinghy using built-in pop-up chocks and of course, a hydraulic lifting system off the platform.
Cruise for extended periods in style, and reduce your running costs on fuel, reliance on marinas and your impact on the environment with a Greenline 48 Coupe.



Let us know what you are interested in and a member of our expert team will contact you shortly.
Let us know what you are interested in and a member of our expert team will contact you shortly.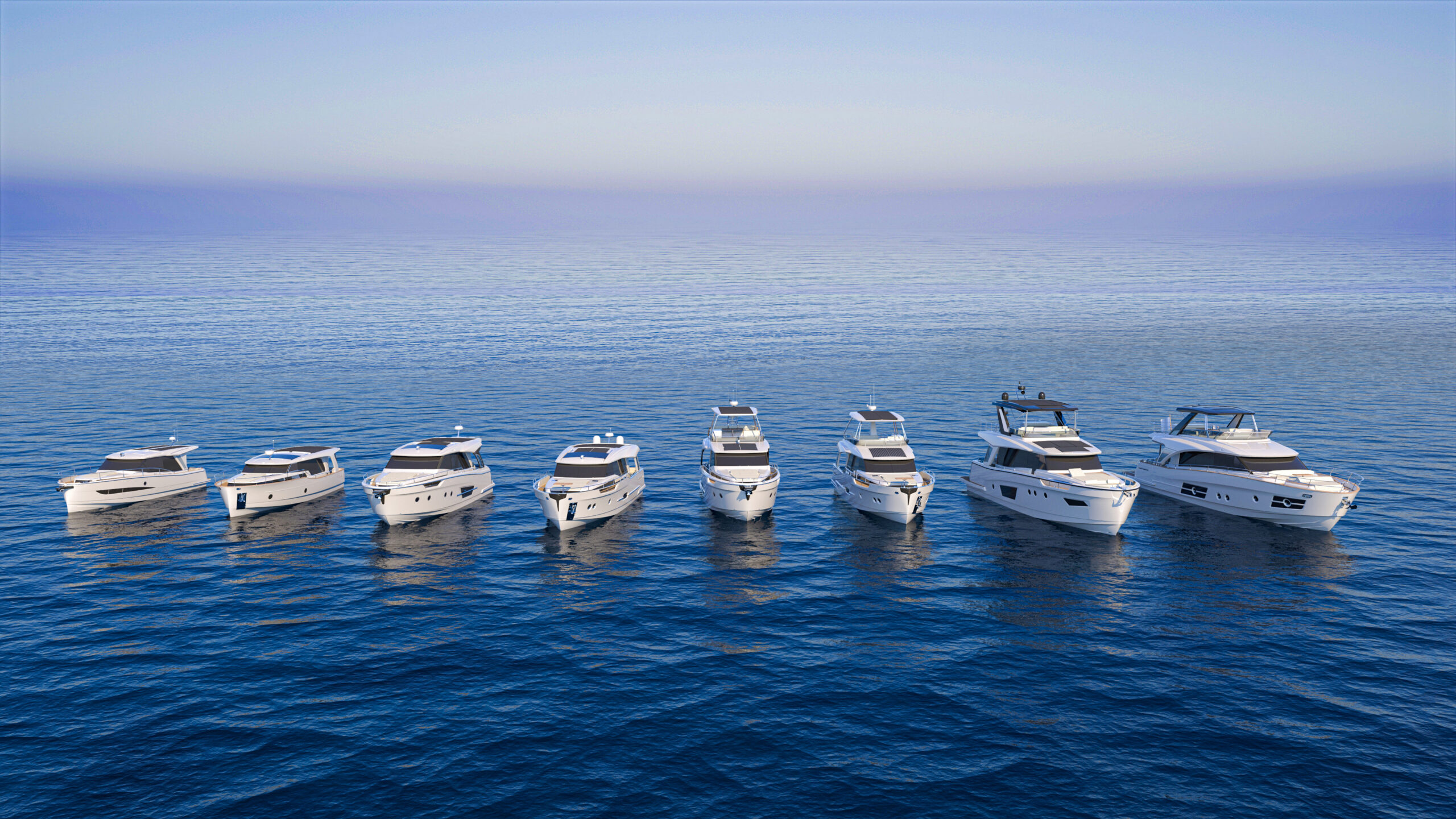 Passage Maker – April 2020
The Greenline 48 Coupe has kilowatts to spare owing to its high capacity for solar, so much so that the Great Loop beckons. Read more to find out about its true capabilities.
BoatTest.com – July 2019
The Greenline 48 Fly is a diesel and solar-powered cruising vessel. She is ideal for a couple or family looking to cruise longer at a leisurely pace in near silence. Or, she can get up on plane for shorter runs.
Boating New Zealand – December 2018
The way the Greenline 48 is configured screams 'chill out'. She's a supremely practical live-aboard cruiser. A surprisingly practical boat for New Zealand's climate.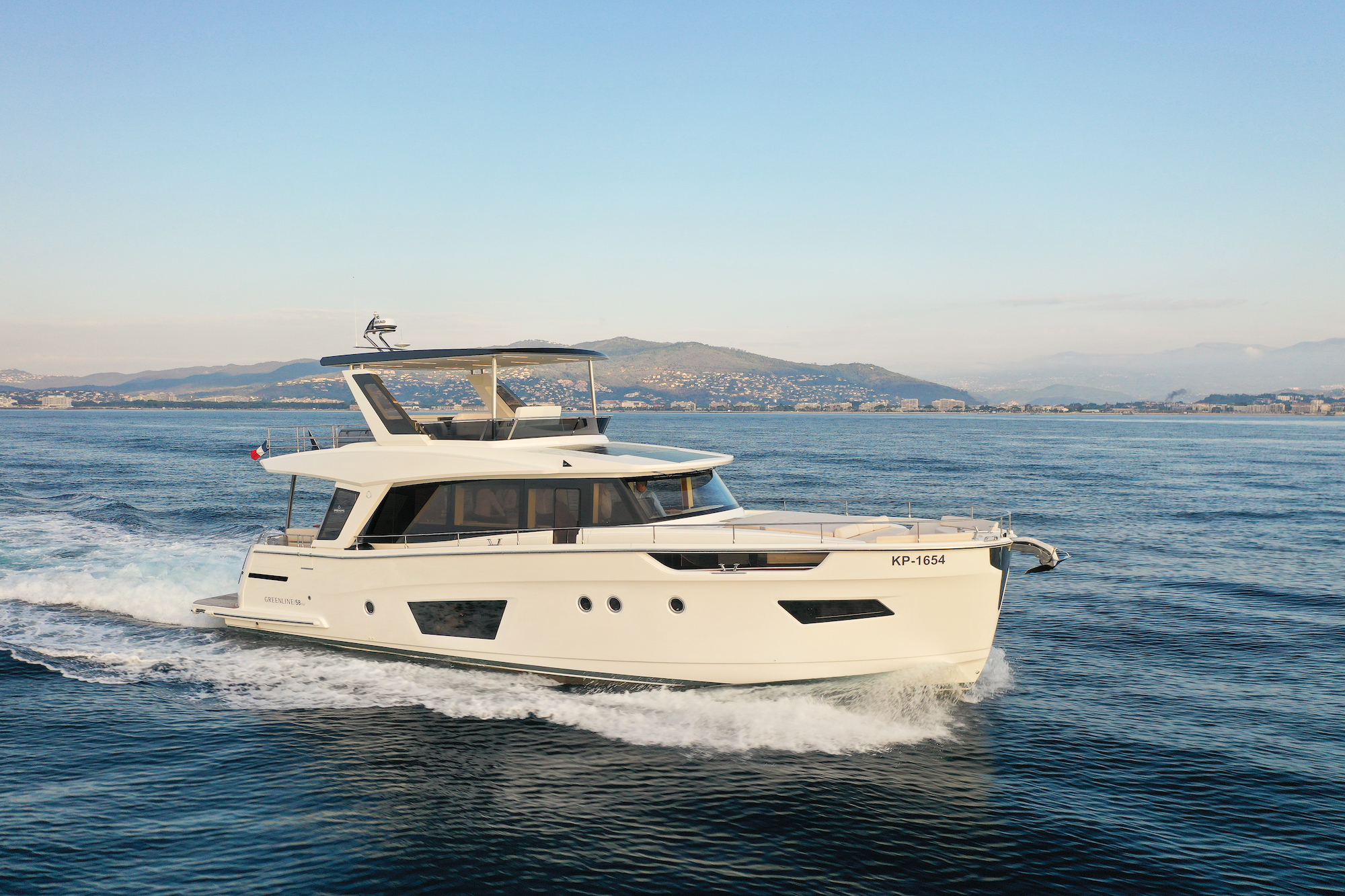 Rowan from Eyachts recently took the Greenline 58 for a sea trial in Cannes beautiful harbour, providing valuable insights into the key features of this impressive yacht.
read more