The Greenline 40 redefines boating with a new level of well-being at sea.
Eco-friendly hybrid boat with all the comforts of home.
The Greenline 40 is a boat for those who want to cruise in peace and serenity, without compromising on the livability and comforts of a top range boat.
Genuinely one of the most silent boats on the market today, with nothing more than a whisper-like hum at cruising speed, both when using electric or diesel power, the Greenline 40 never disturbs your comfort while underway or when recharging the batteries.
The adaptive owners' cabin offers beds that can be moved to create single or double berths, in standard sizes which is highly practical when buying or replacing linen. This is just one of the many features of Greenline Yachts that make them a leader in enhancing the environmental sustainability of the boating industry. Natural light and panoramic views from the salon and in the owners' cabin ensure you are always connected with the outside world, and also reduce the reliance on electric lighting in daylight hours. 
The boat is also highly practical, with a remote-controlled, electrically opening and closing platform enlarging the lounge/cockpit area by 4㎡. Plus twin cockpit storage lockers offer all the space needed for your equipment and toys.
The Greenline 40 is the boat for extended cruising that you have been waiting for.



Let us know what you are interested in and a member of our expert team will contact you shortly.
Let us know what you are interested in and a member of our expert team will contact you shortly.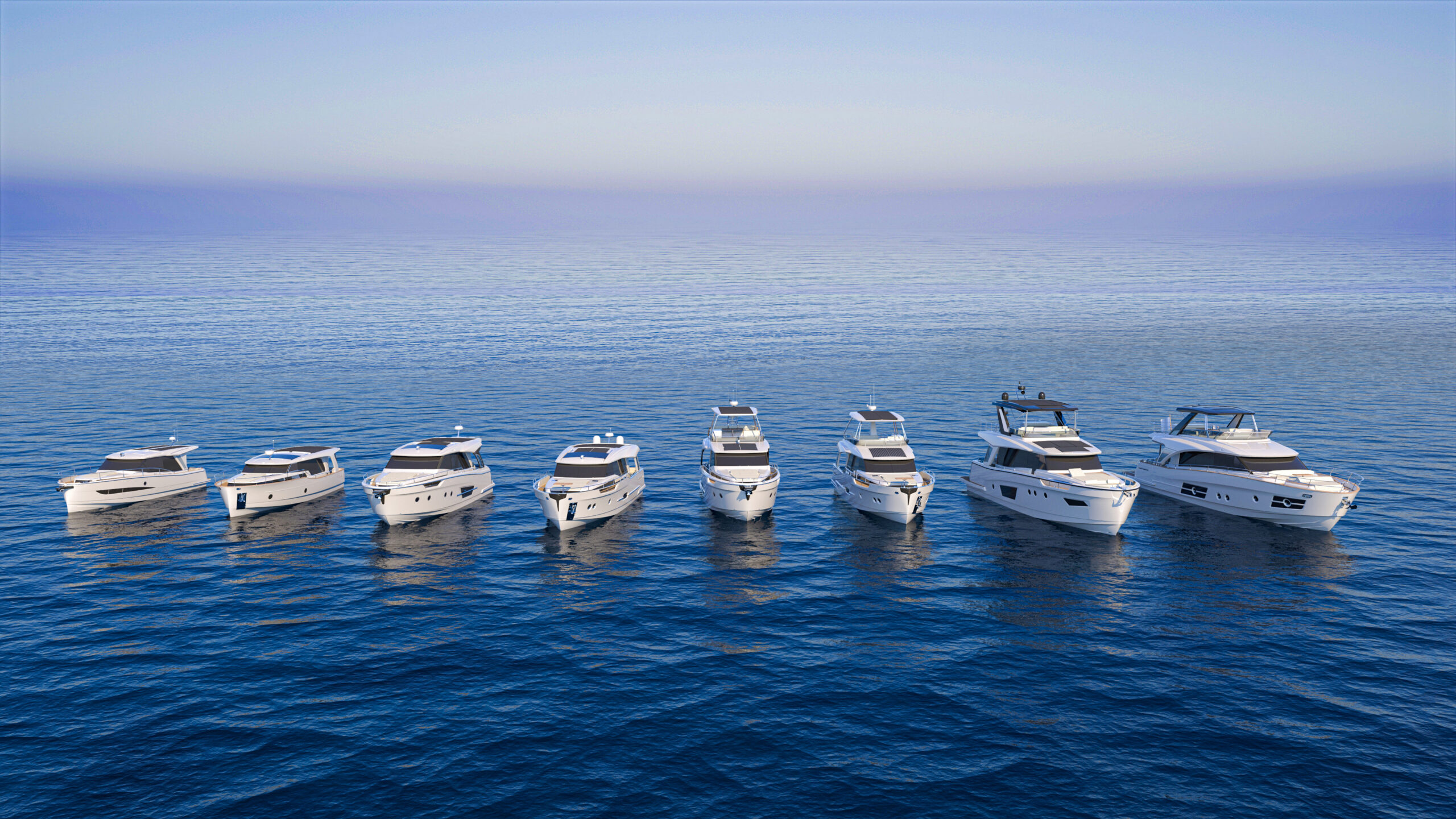 Boattest.com – September 2018
The Greenline 40 Hybrid is the middle boat in the five-model series of boats from Greenline Yachts. The Greenline 40 Hybrid uses the company's proprietary "hybrid hull design."
Passage Maker – December 2013
Built by Seaway Yachts, a Slovenian company, this diesel-electric hybrid cruiser integrates solar power, a super-slippery hull design, lightweight but rugged construction and modern looks. But is it big enough for what I need? I test it out to find out.
Boats.com UK – November 2013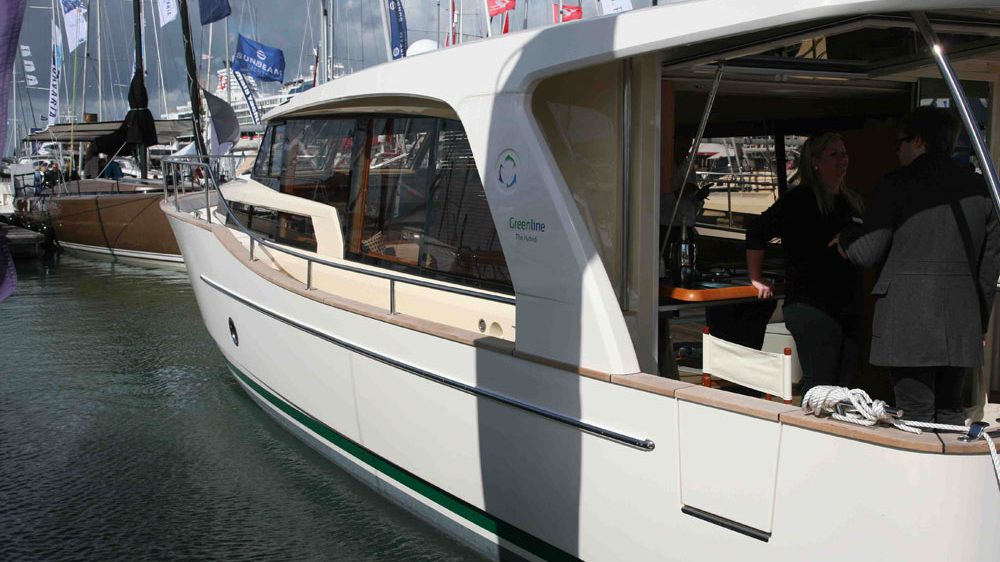 There is little doubt that one of the most visited boats at the Southampton Boat Show this year was the new Greenline Hybrid. So what is it about Greenline's hybrid system that makes it so attractive?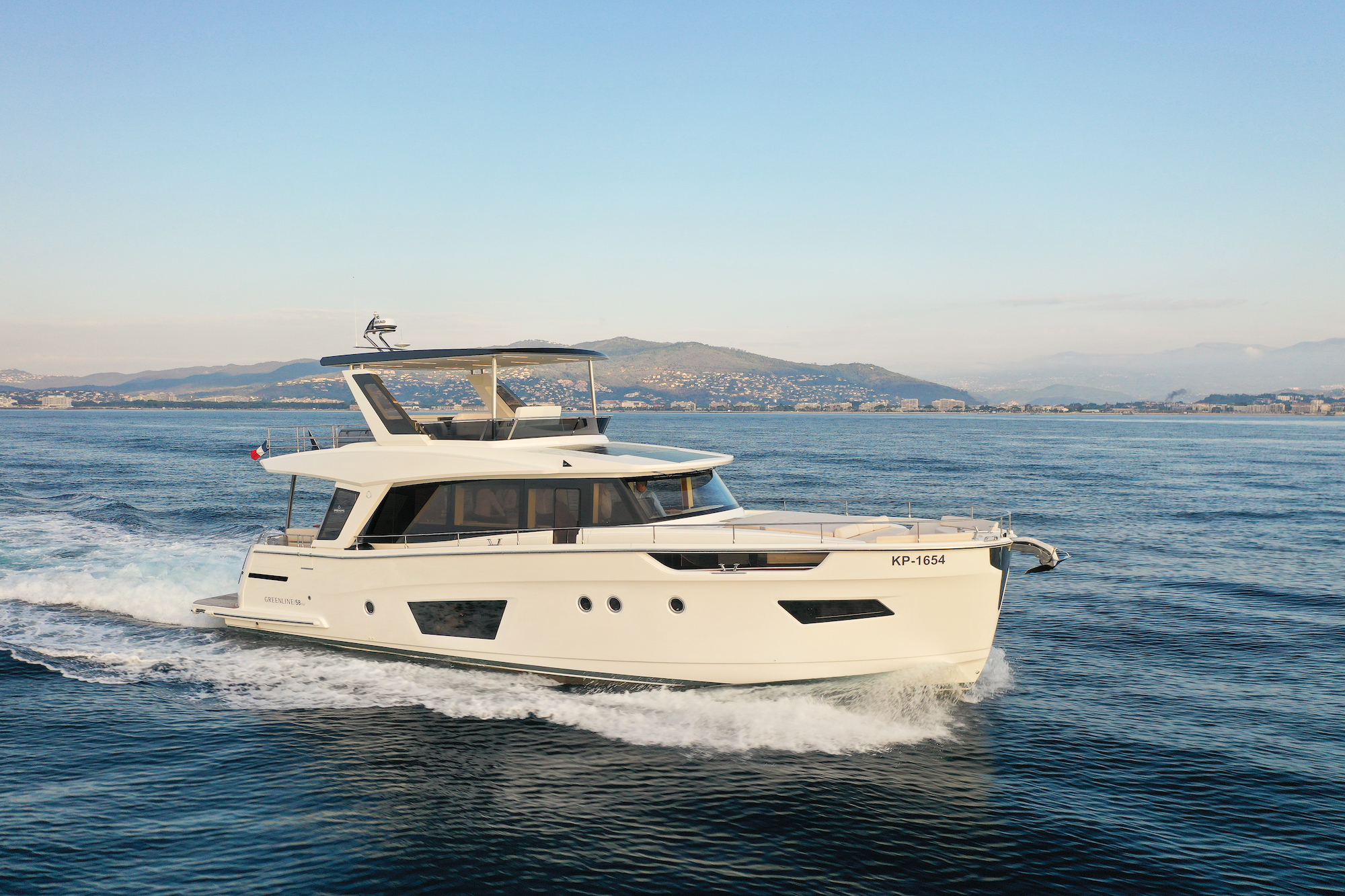 Rowan from Eyachts recently took the Greenline 58 for a sea trial in Cannes beautiful harbour, providing valuable insights into the key features of this impressive yacht.
read more