exclusive Australian and NZ dealer
High quality yachts, backed by sensational service.
Eyachts are the exclusive Australian and NZ dealer for leading brands of European dayboats and motor yachts; Axopar, BRABUS Marine, Pardo Yachts, Greenline, Sirena Yachts and Vanquish…
Offices and showrooms in Sydney, Melbourne, Gold Coast, Perth & Auckland.
If you are looking for a high-quality yacht, backed by sensational service you've come to the right place. Eyachts has been in business since 2005, with a consistent promise to bring leading, innovative powerboats and luxury motor yachts to Australia and offer unparalleled service and advice.
At Eyachts we are driven by innovative and ever-changing boat design, constantly scouring the world for the latest unique and leading-edge yachts.
Every time we add a new range to our collection, we consider every aspect of the design and build in minute detail….but we make our final choice based on whether we get that heart-racing moment of excitement when we jump on board.
Our primary goal is to bring high-end yachts which are well suited to our incredible but also challenging waterways so that more Australians and New Zealanders can experience the best in boating.
Eyachts exclusive brand portfolio is carefully thought through and deliberate. We are passionate about cutting-edge design and build quality and will only sell boats that we believe are the best available and suitable for our waters.
Peter Hrones (Eyachts Director) with over 30 years boating experience, has brought some of Europe's best boats to our shores and personally visits each brands factory regularly to ensure that the highest safety standards and quality are maintained.
Our number 1 priority is to have our customers escaping the ordinary on Australian and New Zealand waters with yachts unlike any other.
The Eyachts Team is only made up of experts and extraordinaires. Here to help you and your every need.
At Eyachts we strive for quality and success in all aims of customer service and this involves ensuring our team is only made up of the best.
Find out why our highly experienced sales team will ensure the smoothest of handovers and how our trusted service team are the best for your after-sales care.
A member of our team will get back to you shortly.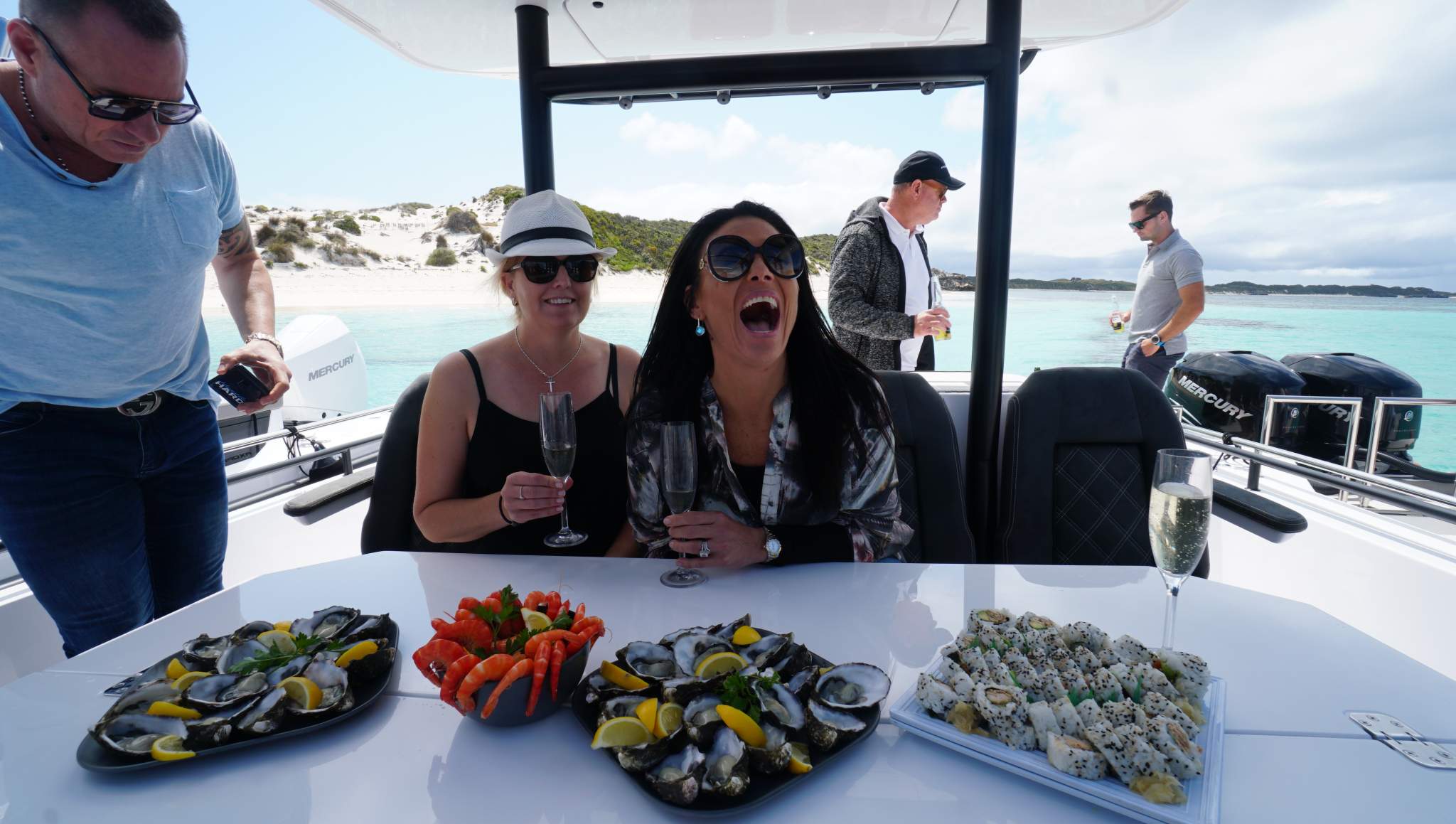 The Eyachts team only want what is best for our customers, working with each individual to provide exactly what they desire. We pride ourselves in our close relationships with our owners, the journey does not end at handover, continuing on to provide supreme after-sales support through our in-house service team. This is why our customers are always sharing their positive experiences with friends and family and continue to come back to us when they are looking to upgrade to the next model.
If you don't believe us read our customer testimonials to learn about real experiences with our boats and dealing with the Eyachts team.
If you are wanting an unbias review on our range you know you can trust the expert journalists that write for local and international boating magazines.
We know when we are researching which vessels to add to our exclusive range we want to know what the experts are saying and it is the fact that we see only positive reviews time and time again that we trust these are the best quality yachts on the market.
Read or watch and you'll also find out exactly why they are praised so highly…
Elevate Yacht – September 2023
Sirena Yachts has done it again, this time in a smaller package! While having a shorter LOA, this vessel really packs a lot into a smaller footprint.
Motorboat & Yachting – October 2023
Inside Sirena's most compact luxury trawler, MBY's Alex Smith takes a test drive of the Sirena 48 from the Cannes Yachting Festival.
MOTORBOAT & YACHTING – October 2023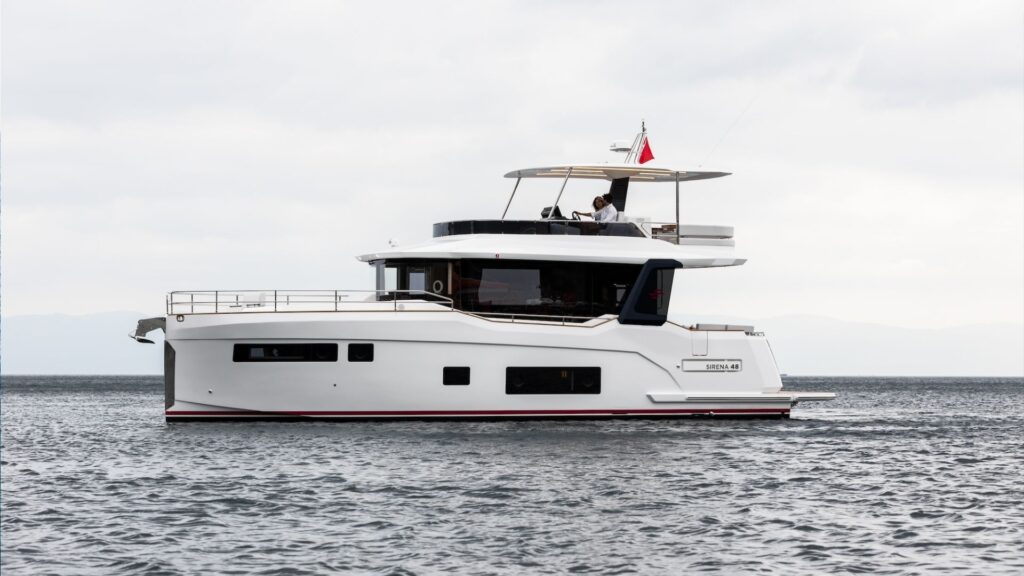 Reporting from the 2023 Cannes Yachting Festival, MBY's Alex Smith takes a test drive of the Sirena 48, which was making its global debut…
Eyachts blog is a place to provide our community with the best resources on the internet. Discover reliable information and stories on Axopar, BRABUS Marine, RAND, Pardo Yachts, Greenline and Sirena Yachts.
On the eblog you can expect trustworthy reviews, detailed walkthroughs and teach you everything boat-related in our how-to series. We also take you with us as we taste our way through local waterfront restaurants and bring you on our various ocean adventures.
Explore the Grand Opening of Eyachts and Carbon Yachts' Sydney Showroom in Warriewood. Join us for a glimpse into the luxury and innovation that unfolded as industry friends, clients, and enthusiasts celebrated this remarkable event. Discover the future of luxury yachting in this event recap.
read more
Subscribe to our
newsletter
Every month we send out the latest in information and eblogs in our successful enewsletter. This will be filled with restaurant reviews, walkthroughs, activities to do on your boat, upcoming events, VIP offers and more.
Be the first to get the enews by subscribing now.
With offices and showrooms in Sydney, Melbourne, Gold Coast, Perth & Auckland we are sure we have a representative close enough to you. We are always happy to have a chat about your boating needs so don't hesitate to contact us today.
Get in touch or find our nearest location…