Axopar 37 Customer testimonial Victoria
Exploring the Best Boating Spots in Victoria
In this Axopar 37 customer testimonial we hear from owner, Robert Ungar, who is based at Blairgowrie Yacht Squadron in Southern Mornington Peninsula, Victoria. Robert shares his captivating experiences as we explore some of the best boating spots in Victoria.
Port Philip Bay, with its vast expanse of virtually unprotected waterways spanning approximately 30nm North/South and 35nm East/West, boasts an average depth of around 20 meters. The bay is dotted with scattered sand banks and is home to two uninhabited islands, Mud & Fort.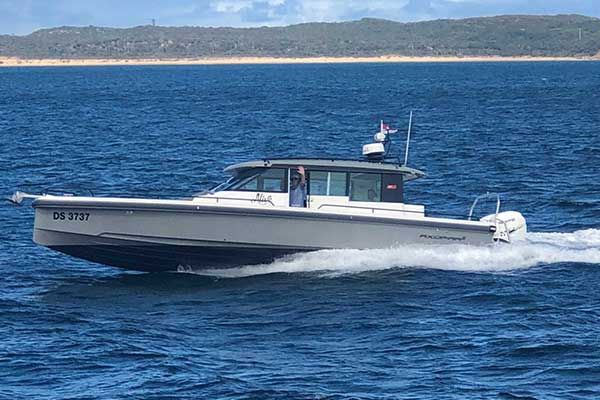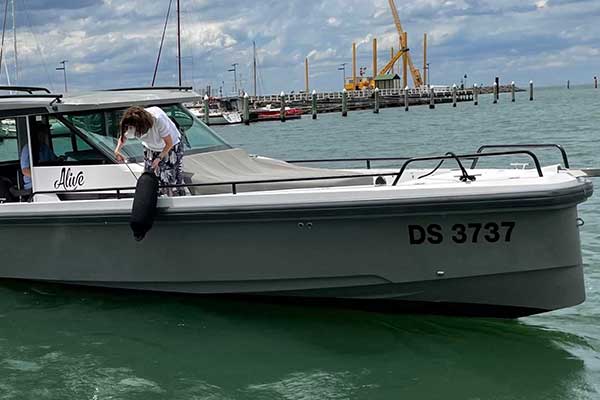 Despite the bay's challenges and limited protected areas when compared to other cities, Robert Ungar finds his Axopar 37 Cabin to be an exceptional and versatile vessel for navigating these waters. He has mastered the art of maximizing the marinas and seeking out weather-protected spots within Port Phillip Bay, all thanks to the capabilities of his Axopar 37 'ALIVE'.
In Ungar's words, the Axopar 37 Cabin model suited their style of boating in Port Phillip Bay because of the "size of internal cabin and great protection from the from changing weather conditions. Combining this with the wide opening sunroof, forward bow seating and sun lounge makes for great family fun.
The driving position is very comfortable and well-designed looking forward and for reverse berthing. The quiet 400R Mercury Outboards run an economical cruising speed of 35kts and push the top speed to over 50kts."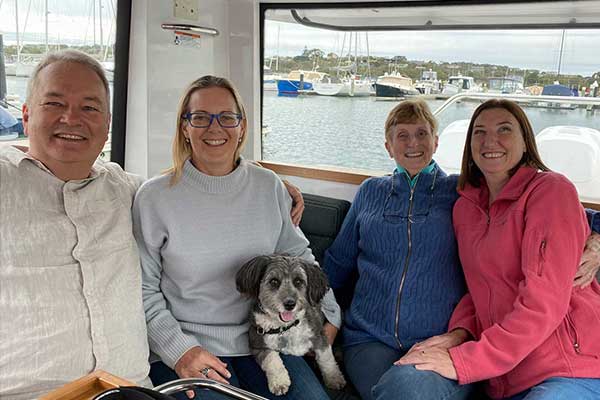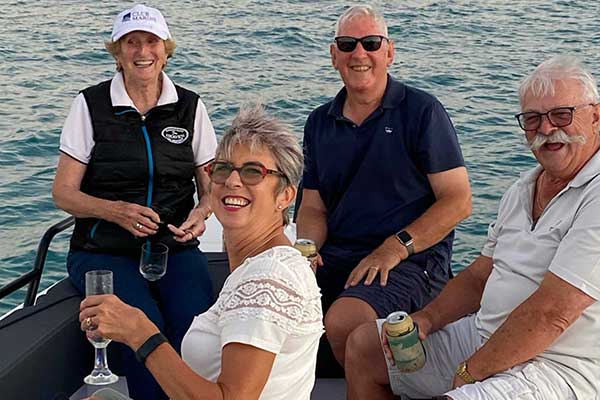 For Robert and his family the Axopar 37 provides a ride that is comfortable and handles easily the short sharp chop that the Bay sometimes deals.
Robert expresses his attachment to the Axopar 37c, stating, "After 5 years of ownership, we are addicted and feel ALIVE." Even when not out on the water, Robert and his family find themselves drawn to the marina, enjoying leisure time on board while watching their big 42′ TV. He emphasizes the significance of the onboard facilities like the toilet, wet bar, and good refrigeration, which enhance their comfort and experience during these events.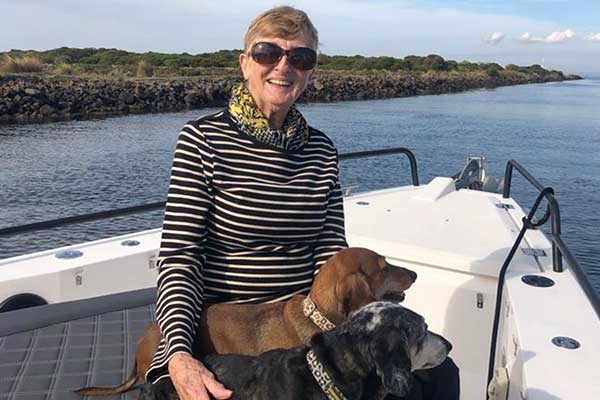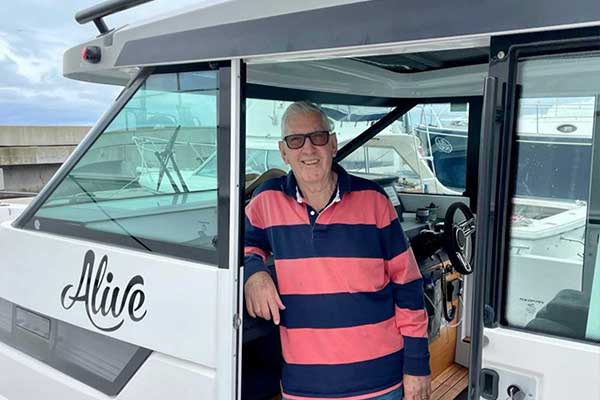 Delving into the best boating spots in Victoria, Robert shares some of their favourites:
Queenscliff Harbour and Martha Cove Marina: Both locations offer great cafes, restaurants, markets, and historic buildings, along with comprehensive maintenance facilities. The fishing opportunities around Mud & Fort Islands, as well as the whiting in the west channel, are excellent.
Sandringham Yacht Club or Yarra's Edge Marina in Docklands: For dining experiences, Robert recommends visiting the Yacht Club, while Yarra's Edge offers fantastic restaurants, shopping, and easy access to all that Melbourne city has to offer, including Marvel Stadium.
City of Geelong: The Royal Geelong Yacht Club is one of Robert's favorite destinations, with its proximity to numerous wineries, restaurants, pubs, and tourist attractions. For shorter trips, he suggests exploring St Leonards and Portarlington, both charming regional towns with a rich history (jetty access only).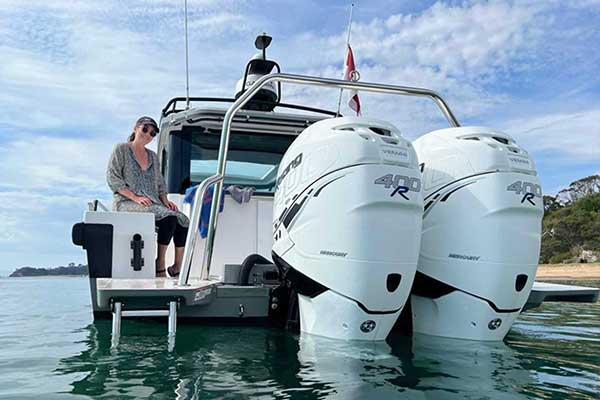 As an Axopar owner, Robert Ungar acknowledges the excellent service provided by Eyachts. He has a great relationship with Rowan at the Gold Coast sales office and Peter from the Sydney office, particularly during their test run. Robert appreciates the professionalism and courteousness of the entire Eyachts team and looks forward to seeing them yearly at the Boat Show.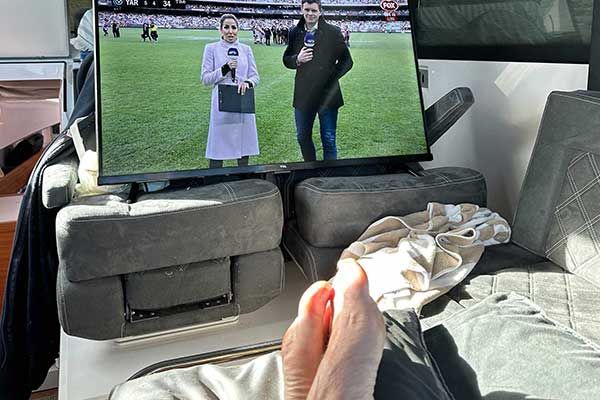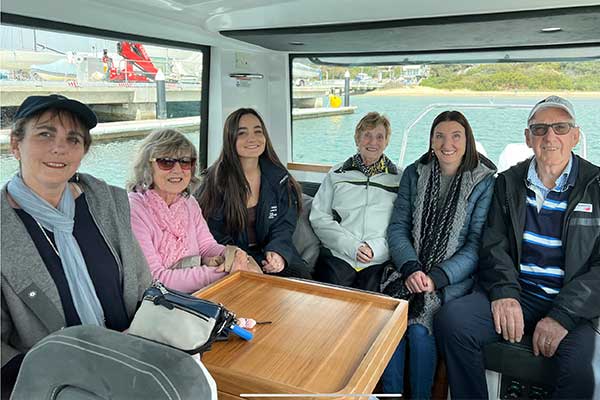 Over the past years the team at Eyachts have developed a repour with Robert and he states fondly, "We have a great relationship with Rowan at the Gold Coast sales office, along with Peter from the Sydney office who took us on our initial test run. Eyachts are a great team, all staff are professional and courteous and we look forward to seeing them yearly at the Boat Shows."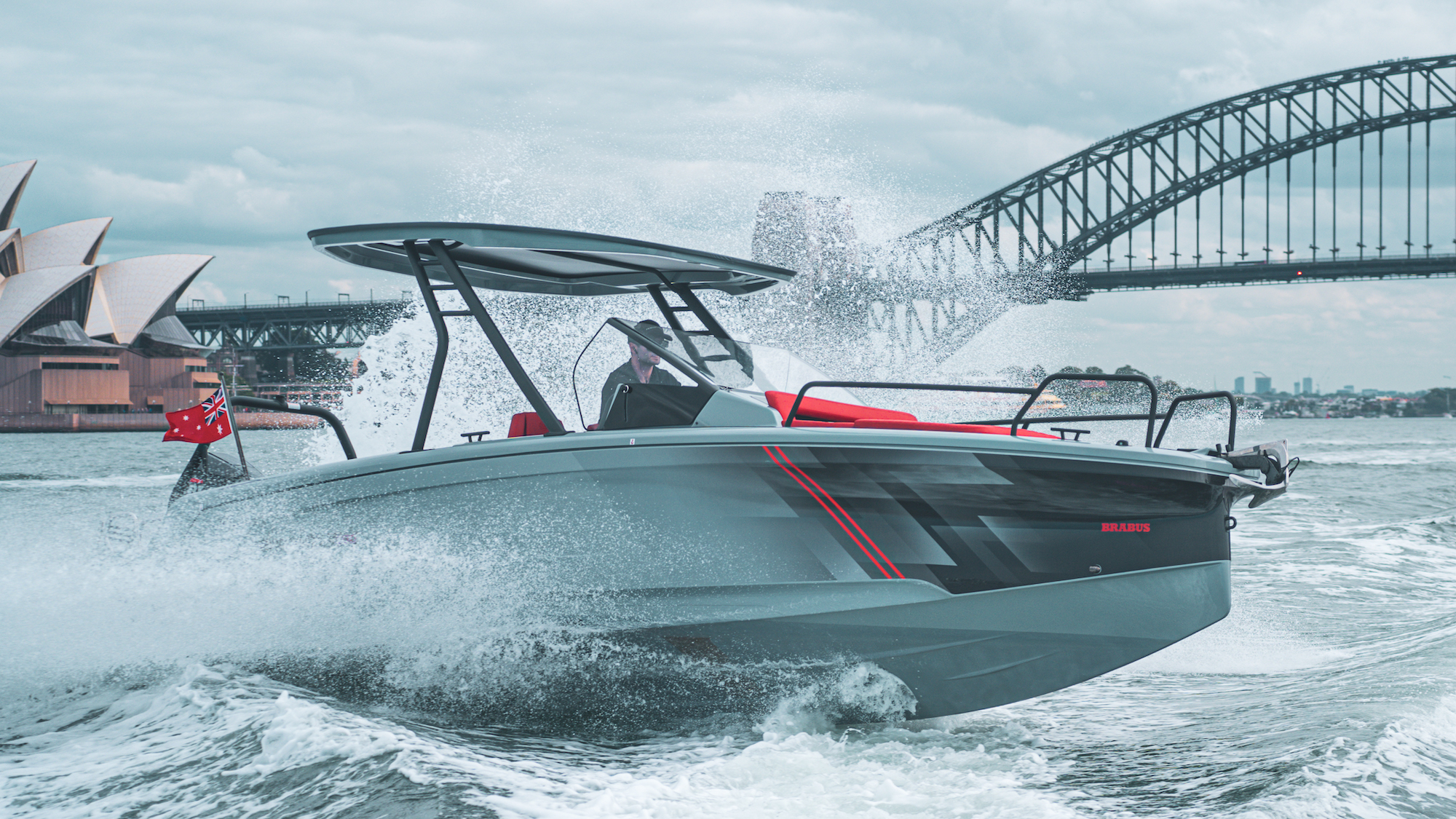 The pursuit of speed, agility, and pure exhilaration knows no bounds, join us on a speed and performance test onboard the BRABUS Shadow 300 with Joe Fox.
read more