Experience ownership of the ultimate adventure boat on the water.
Revolutionising day boating in Australia and New Zealand
Experience the latest generation Axopar and see why the world is talking about this sensational adventure boat. Axopar is the fastest growing company in this part of the marine industry and promises speed, comfort and adventure afloat. Only once you have experienced the ride, the clever use of space and high performance driving on the water will you really understand why Axopar has become so compelling.
Whether you are a seasoned and experienced boat owner or new to boating life, there is an Axopar model for every kind of adventure. The highly versatile boats can be adapted to suit your purpose, your people and your environment. The full range enables coastal or offshore cruising, perfect for water sport activities and the marine lifestyle, all whilst satisfying your practical boating needs.
Tell us what you're interested in and a member of our expert team will contact you shortly.
Axopar in Australia and New Zealand.
The Eyachts and Axopar love affair began in 2015 when the Eyachts team first laid eyes on the original Axopar 28 Range. It was immediately clear that Axopar had something to offer the Australian and New Zealand boating market. Axopar was a cool-looking, versatile boat with a cutting-edge hull design featuring twin steps and a cutting bow, all at a very attractively price.
In the words of Peter Hrones, Eyachts Managing Director; 'It was different to anything else on the market. Initially, no one thought this niche boat would be in such demand around the world. Now, Eyachts have reached the incredible milestone of 250 Axopars sold downunder in 2022. It is great to see that Australians and New Zealanders have adopted the innovative hull design and are taking full advantage of their on-water adventures Downunder with Axopar. 
Now Axopar has placed their stakes as the leader in adventure boats, not simply a day boat, not simply a fishing boat and not a wake boat, but a boat that does it all not only; wakeboarding, donuting, waterskiing and freediving but also rock climbing, mountain biking and more...
With their award-winning performance and handling Axopar enable owners to travel offshore with Australians frequenting the coastline from Sydney to Pittwater, Perth to Rottnest and the Gold Coast to Tangalooma or in New Zealand from Auckland to nearby islands all in one day. All Axopar models offer high speeds and low fuel consumption,  providing competitive ranges and a comfortable ride.
Axopars are now also the go-to for professional skippers seeking a vessel that is easy to maneuvering when docking alongside superyachts. 
With Axopar, the possibilities are endless, and it is clear that boaties downunder have seen that too.
Eyachts Axopar Achievements
Milestone: 250 Axopars Sold in Australia and New Zealand 2022
Milestone: 100 Axopars Sold in Australia and New Zealand 2020
Winner: Axopar International Dealer of the Year 2019
Winner: Best of Axopar Brand Engagement 2018
Axopar is the globally renowned Finnish brand of premium range, multi-award-winning motorboats, developed through a passion for adventure and the outdoors for you to experience more on your journeys. 
Ever since the original Axopar 28 range caught the public's imagination at the Helsinki Boat Show in 2014, it has been onwards and upwards towards worldwide success for Axopar. With its long and elongated hull lines and sharp, angular features, suddenly, here was a concept that not only looked like nothing we had seen before but cleverly conceived 'modular' options gave the range full versatility and created wide customer appeal, changing the way people perceived boating almost overnight. Ever since, Axopar has continually received awards and accolades to recognise their achievements.
With over 2500 boats delivered through a network of 100+ dealers in 50+ countries, Axopar is a success story that you too can be a part of.
Tell us what you're interested in and a member of our expert team will contact you shortly.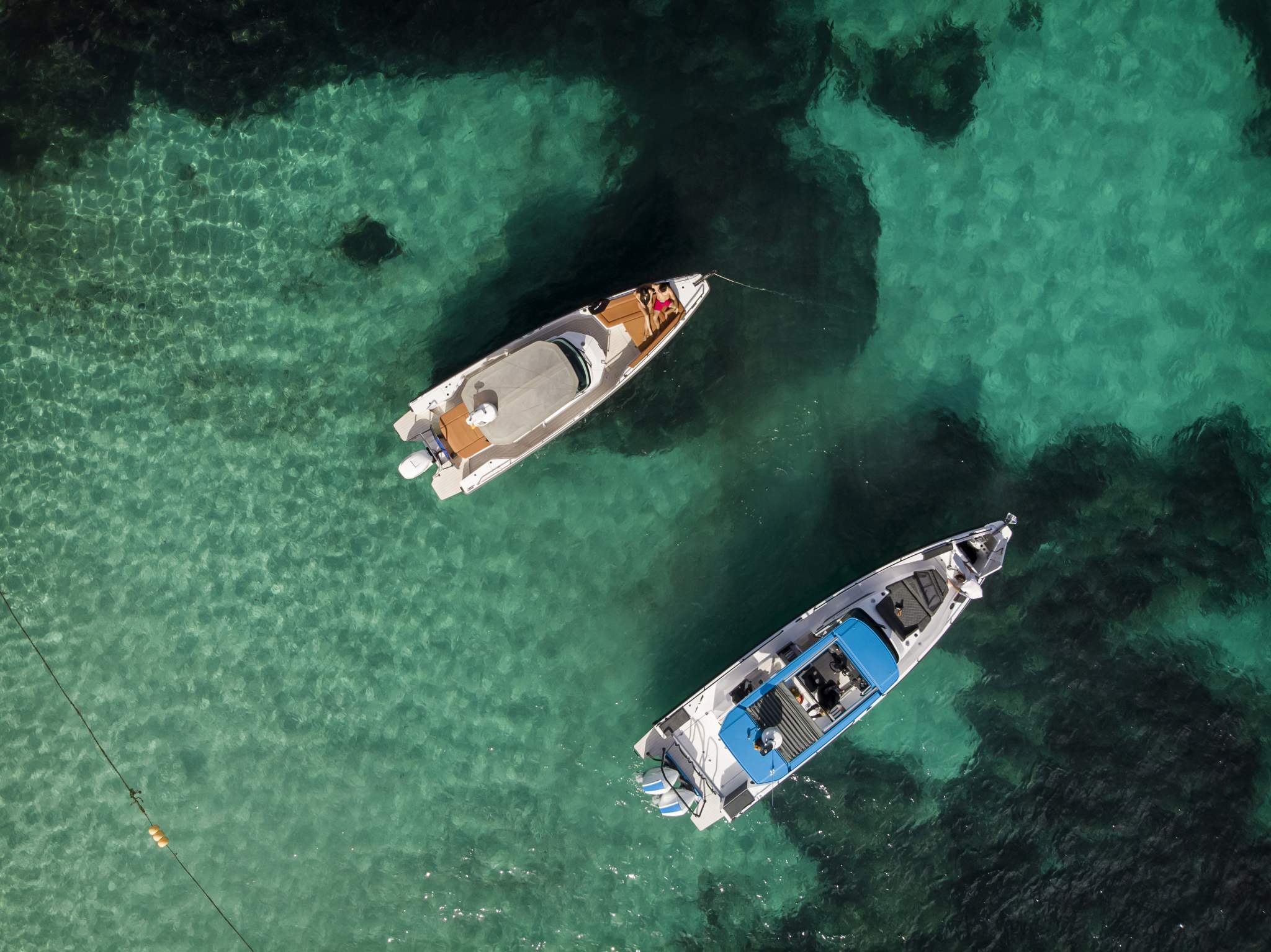 Boating Magazine – March 2023
Axopar's 45 XC Cross Cabin is based on the same hugely successful formula as its smaller sisters, the 37, 28, 25 and the entry-level 22—but this one's on steroids.
YachtBuyer – April 2023
In this walkthrough tour and review by YachtBuyer, shot during the 2023 Düsseldorf Boat Show, Jack Haines sees if this is the most comfortable cruising boat in the impressive Axopar line-up.
Yachts Croatia – July 2023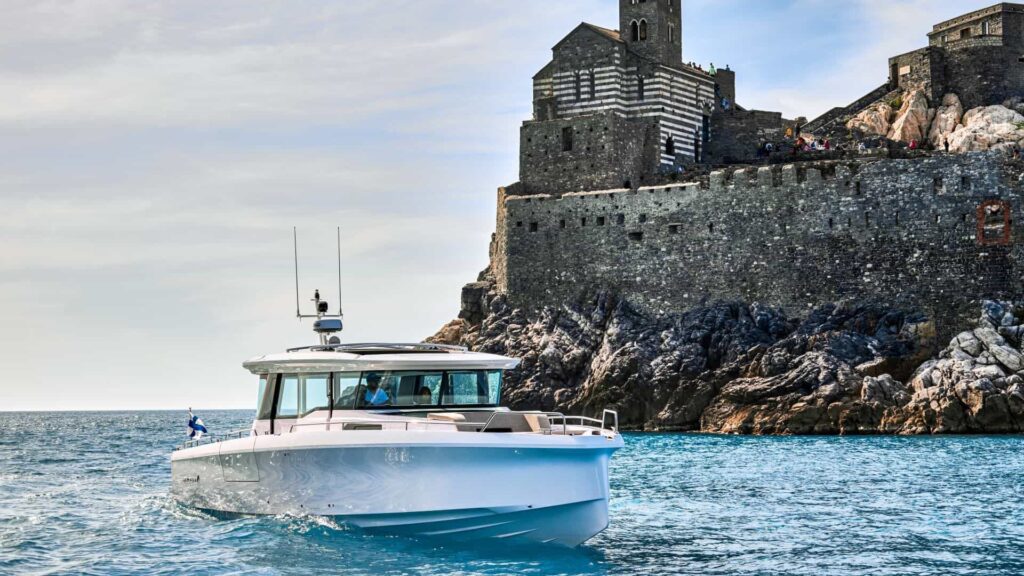 Axopar 45 XC Cross Cabin boasts elegant Scandinavian interiors and innovative solutions is the ideal boat for unbridled adventurers.
Explore the Grand Opening of Eyachts and Carbon Yachts' Sydney Showroom in Warriewood. Join us for a glimpse into the luxury and innovation that unfolded as industry friends, clients, and enthusiasts celebrated this remarkable event. Discover the future of luxury yachting in this event recap.
read more