Spacious and Sporty Next Generation Bowrider
Like nothing else in its category, RAND Supreme 27 is a spacious, comfortable and sporty bowrider with graceful, modern yet timeless lines that redefine what luxury at the sea is really about.
Built for fun and creating lasting memories at sea RAND Supreme 27 features a multitude of entertainment options and seating areas. The user-friendly and functional design of the Supreme 27 ensures that every inch is designed to make the time aboard a symphony of space, comfort and entertainment.
The aft sun lounge provides a remarkable queen-size three-person bed with a spectacular view of the horizon, opening up to a spacious locker for wakeboards, waterskis and whatever kit you need for your perfect day on the water.
The cockpit chaise lounge makes up a perfect hangout to catch a different view of the cockpit, or the optional kitchen and bar can form the centre of entertainment and socialising, with the added convenience of an enclosed and private toilet onboard. Naturally, sun protection options including biminis, shade-sails and T-Tops are also available across the range.
Thanks to its innovative hull design and advanced structure, the RAND Supreme 27 will manoeuvre with fun and confidence-inspiring steering while remaining stable and safe for both high-speed performances in smooth waters and for tackling big ocean waves.
The Supreme 27 is by design also class-leading in both efficiency and speed whether selecting the 100% Electric Inboard Propulsion or modern ICE petrol or diesel motors. The wave-piercing bow cuts clean through the sea and creates a precise and comfortable ride.
Like all RAND Boats, the intuitive design of Supreme 27 reflects Scandinavian aesthetics while also delivering a sustainable approach to motorboat design with minimum environmental impact but with impeccable style.


ELECTRIC POWER RATING
105 to 250 kW
CONVENTIONAL POWER RATING
170 to 250 HP
| | |
| --- | --- |
| | |
| | |
| | |
| | E-Drive 170kW w. 78kWh Lithium Battery Bank, E-Drive 265 kW incl. 117,5 kWh Lithium Battery Batteries |
| | |
| | Mercruiser 6.2L-350 HP Bravo 3, Mercury Diesel 3.0L-270 HP Bravo X3 |
| | |
| | |
Tell us what you're interested in and a member of our expert team will contact you shortly.
Tell us what you're interested in and a member of our expert team will contact you shortly.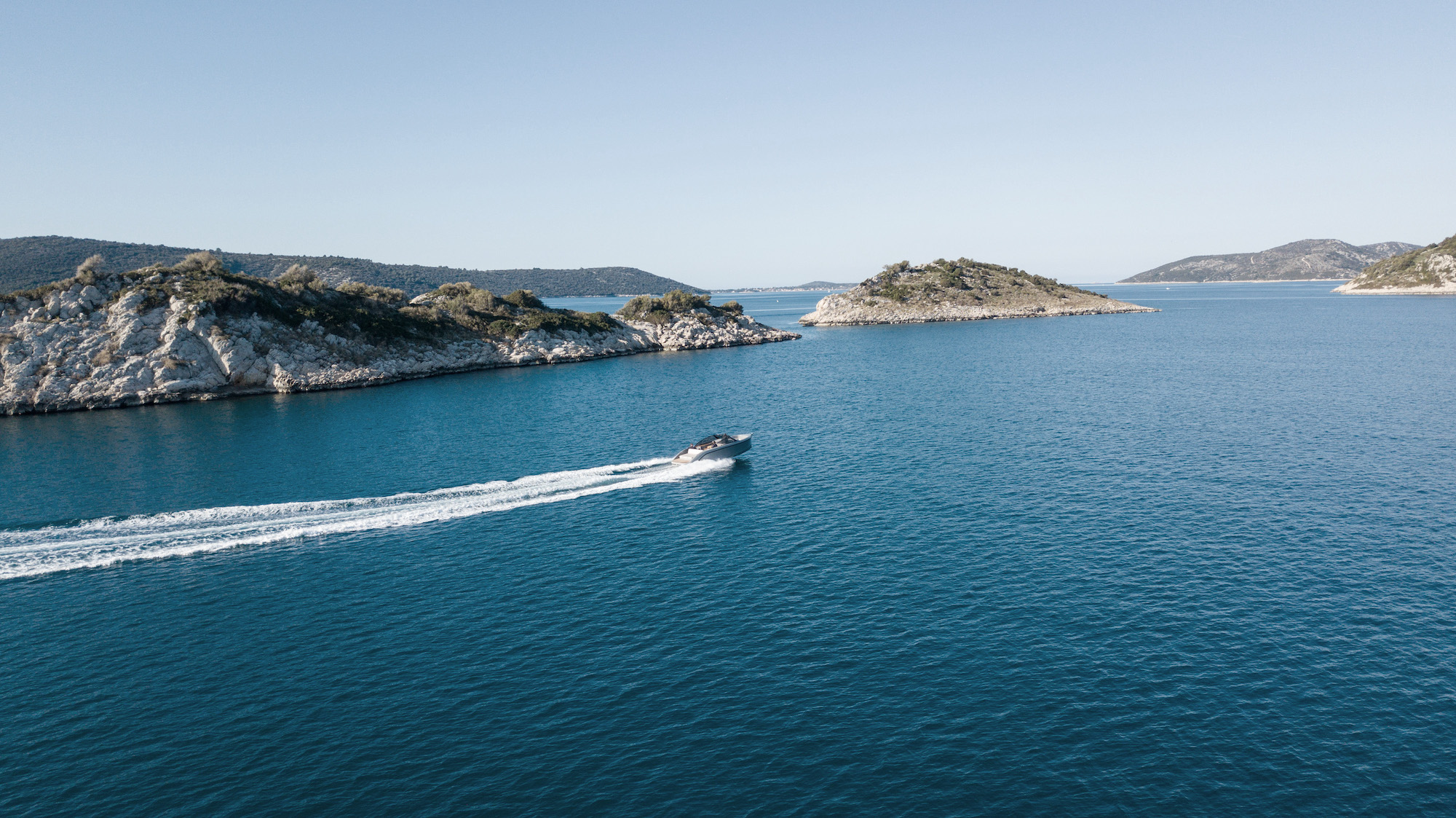 Motorboat&Yachting – April 2023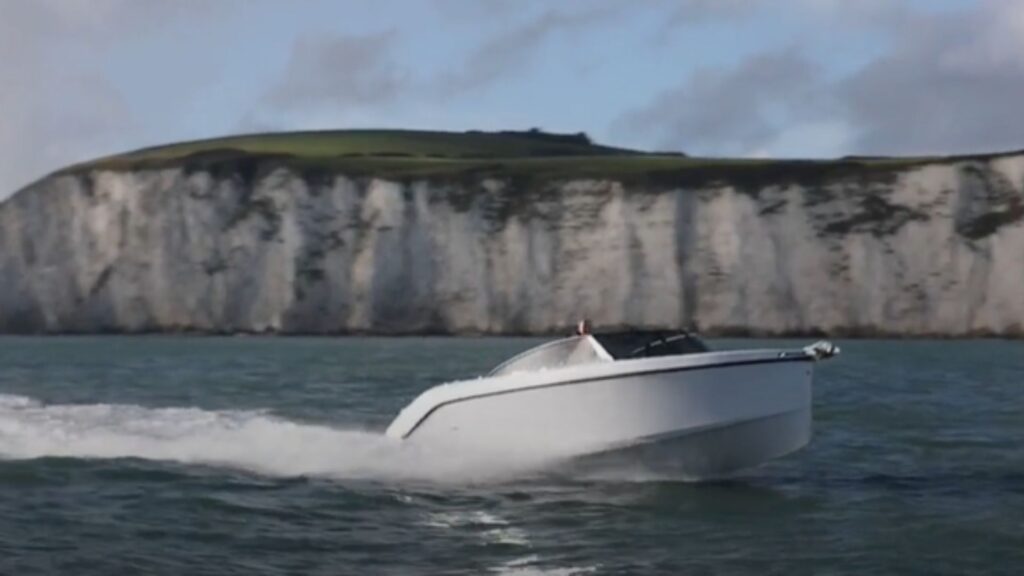 There's more to Danish company Rand than small electric Picnic boats, as Hugo Andreae discovers with a sea trial of the V8-powered Rand Leisure 28…
Gründl-Bootsimport – 2022
The Rand Leisure 28 is the boat of the hour for those looking for a forward-thinking day cruiser with overnight accommodation.
BoatTube – 2021
Simple tour of the 27ft RAND at Cannes Yachting Festival.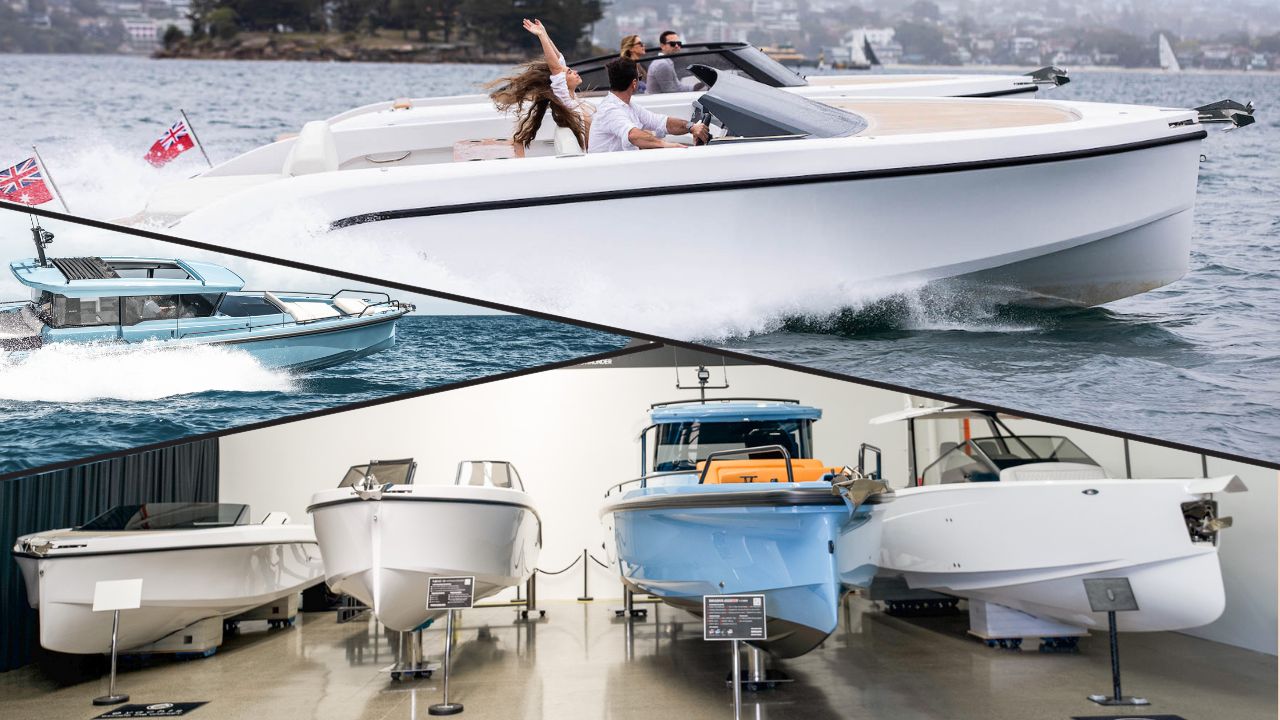 Eyachts welcomes you to explore our stunning showroom at 6C Prosperity Parade, Warriewood. It's a true masterpiece of modern design, offering an immersive and opulent experience for yacht enthusiasts and prospective owners.
read more