Escape the Ordinary
As the exclusive dealer for top European dayboats and motor yachts in Australia and New Zealand, Eyachts takes great pride in offering you the epitome of yachting excellence. Our portfolio boasts the finest names in the industry, including Axopar, BRABUS Marine, RAND, Pardo Yachts, Greenline, and Sirena Yachts, ensuring that you embark on your boating journey with the very best.
At Eyachts, our passion lies in pushing the boundaries of boat design, constantly exploring the globe for the latest and most extraordinary yachts. Each addition to our collection is a meticulous process, where every aspect of design and build is scrutinized in minute detail. We make our final choice based on a heart-racing moment of excitement when we step aboard, knowing that we offer you nothing but the finest vessels.
Guiding our endeavors is Peter Hrones, Eyachts Director, a seasoned boating expert with over three decades of experience. Peter has brought Europe's most exceptional boats to our shores, making regular visits to each brand's factory to ensure the highest safety standards and unmatched quality are maintained.
At Eyachts, we take joy in matching the perfect vessel to every individual, accommodating diverse lifestyles and desires. Our primary aim is to bring you high-end yachts that are not only well-suited to our incredible but also challenging waterways, allowing more Australians and New Zealanders to relish the best in boating and escape the ordinary.
Step into the world of Eyachts, where extraordinary maritime experiences await. Elevate your boating journey with us and redefine what it means to sail in luxury and style.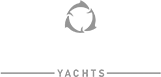 THE ADVENTURE AWAITS
The fastest-growing day boat company. Whether you are a seasoned and experienced boat owner or new to boating life, there is an Axopar model for every kind of adventure. The highly versatile boats can be adapted to suit your purpose, your people and your environment.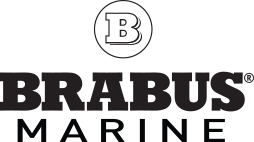 REDEFINING LUXURY DAY BOATING
A new cutting edge alliance between Finnish boat builder Axopar and high-performance automotive producer BRABUS. Brabus Marine focuses upon premium products for an elite clientele and you can be assured of owning one of the most unique and eye-catching boats on the water.

ELECTRIC LUXURY DAYBOATING
RAND not only creates cutting-edge boats that look stunning and perform exceptionally well, they are also focused on becoming the world's most sustainable and environmentally friendly mainstream boat brand. Delivering the ultimate expression of design, function and quality, RAND boats set a new benchmark for sustainable, practical and infinitely stylish power boating.

FEEL THE POWER
Cutting edge technology, design, elegance and quality come together in an iconic Italian made yacht. Stand out from the crowd as you cruise with speed and smoothness. The Pardo range offers a selection of walkaround day boats and cruisers to meet the demands of a discerning and sophisticated yachtsman. 
ENJOY RESPONSIBLE BOATING
Greenline Yachts are created for boating enthusiasts that want to cruise in comfort and luxury, whilst minimising their impact on the environment. The sophisticated approach to design, coupled with the latest technologies has produced a range of liveaboard boats ranging in size from 10 metres to 21 metres in length.

FORM AND FUNCTION MEETS STYLE
Sirena Yachts offer advanced engineering and functionality that does not compromise the sleek look and feel of the boat. The modern and futuristic semi-displacement hull offers high top speeds and very efficient and economical cruising speeds.