Greenline 40 Testimonial by The Flemings
The Fleming's have now owned their Greenline 40 for 7 years, and they absolutely love the boat. Jon first became aware of Greenline as a brand around 2011. European boating magazines were writing about the Greenline when their first model (a 33 footer) started winning "boat of the show" at most European boat shows at the time. Jon contacted us, wanting to undergo a test run our Greenline 33, and had his first experience in that boat on Middle HarbourAt that time, Jon and his wife owned a 42 ft Herreschoff Leeboard Ketch which they sailed in Sydney and Pittwater. They later relocated to the Gold Coast and sailed her up to join them, going as far north as the Whitsundays. They had owned her for 14 years, but were beginning to think 'power craft'. The Greenline 33 was impressive, but once Greenline began to talk about a new 40 ft, twin engine version they were developing. Eventually the Fleming's decided that this new boat would better suit them and their plans to do extended cruising. So, at the Sydney boatshow in 2012 they signed up with eYachts and haven't regretted it!
Their new Greenline 40 arrived and was launched on the Gold Coast in March 2013. Since then she has sailed of 7000nm. They have travelled as far north as Lady Musgrave Island and all stops between, as well as several extended trips to the Clarence River for fantastic cruising. They also make a yearly trip to Mooloolaba, and they regularly cruise around the Stradbroke Islands.The boat is perfect for extended cruising. With 6 solar panels built into the cabin roof, there is ample power always available through a 5kW inverter without the need of a generator. Their boat has twin 150hp marine Diesel engines, plus the option of running on electric. They find that they use the electric less than they originally anticipated, but when they do the boat is silent. Generally they save the electric for when the current is in their favor.However, the electric truly shines when the family goes whale watching each winter. Without motor noise, it's possible to hear every noise from the whales and they seem to readily accept the families presence.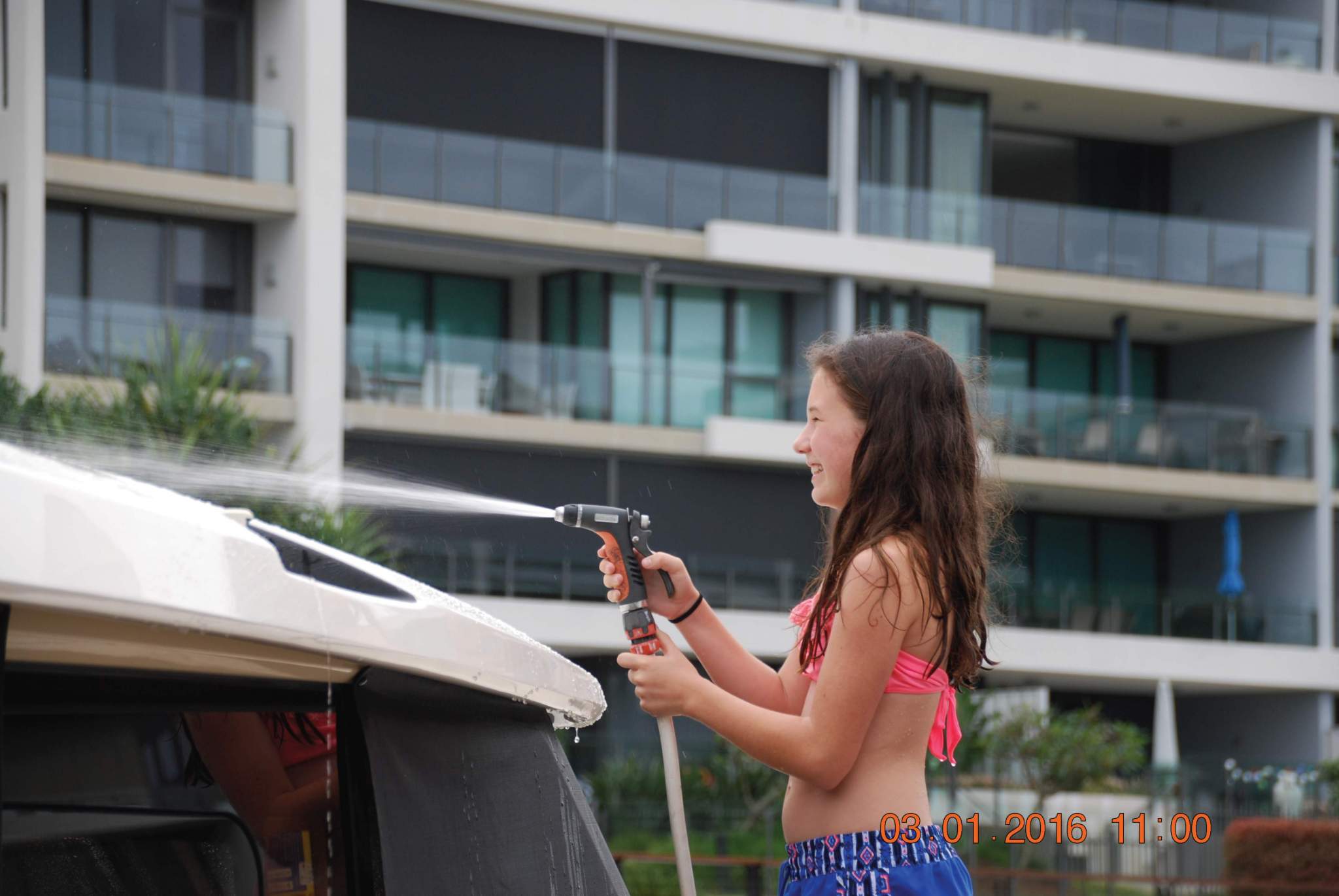 The twin cabin layout functions fantastically and the master cabin is spacious. They have two air-conditioning systems, pop up TV and other such comforts. They opted for the Davit System for the dinghy and they still haven't seen a better setup. It is electric and functions perfectly. They were also able to visit the Greenline factory in Slovenia the year after they launched their boat, and found it fascinating to see where it all began.At the time of writing, it's whale season again so they find themselves going through the Southport Seaway most weeks the weather permits. They never know where they might find them, sometimes they go 8nm offshore, sometimes they only need to travel 1nm. In any case, their Greenline has had to handle a variety of conditions, and does it well.