Europe's fastest-growing boat company have come up with a 22-footer which offers all the benefits of Axopar, in a sleek, trailerable vessel.
Superior to many boats out there, the cool-looking Axopar 22 will be a true driver's boat. Sticking with Axopar's DNA, the twin stepped hull and cutting bow offer first-in-class handling, seaworthiness, offshore capability and safety, combined with the efficiency and comfort that its bigger 28ft and 37ft siblings are renowned for.
This high-quality build and design means the new Axopar 22 is certified by NMMA ABYC standards, and Den Norske Veritas, (DNV) one of the most stringent observers there is in leisure boating in Europe.
This new model is not going to be like other 22 footers on the market, hosting up to 7 people with comfortable seating, safe walkaround capability and the luxury of a separate toilet.
In true Axopar style the 22 will be extremely versatile to suit any owner, whether you want to do extreme water sports like wakeboarding and waterskiing, take the kids out donuting, go offshore fishing with your mates or just have a relaxing swim at your favourite beach, this vessel will do it all.
T-Top now available with a retractable roof so it is better suited to all weather conditions.
THE AXOPAR 22 JUST LAUNCHED!!!



| | |
| --- | --- |
| | |
| | |
| | |
| | |
| | |
| | |
| | |
| | 1.0 l / nm (200hp @ 27 knots) |
| | Twin stepped 22 degree V "Sharp entry hull" |
Tell us what you're interested in and a member of our expert team will contact you shortly.
T-Top
THE PROTECTOR
Don't worry Australia, Axopar has our back. The T-Top is also available and covers the full beam of the boat so that we are protected from our strong sun and unreliable weather. This T-Top is also fitted with zippers which will completely open up for when you want some additional vitamin D.
Tell us what you're interested in and a member of our expert team will contact you shortly.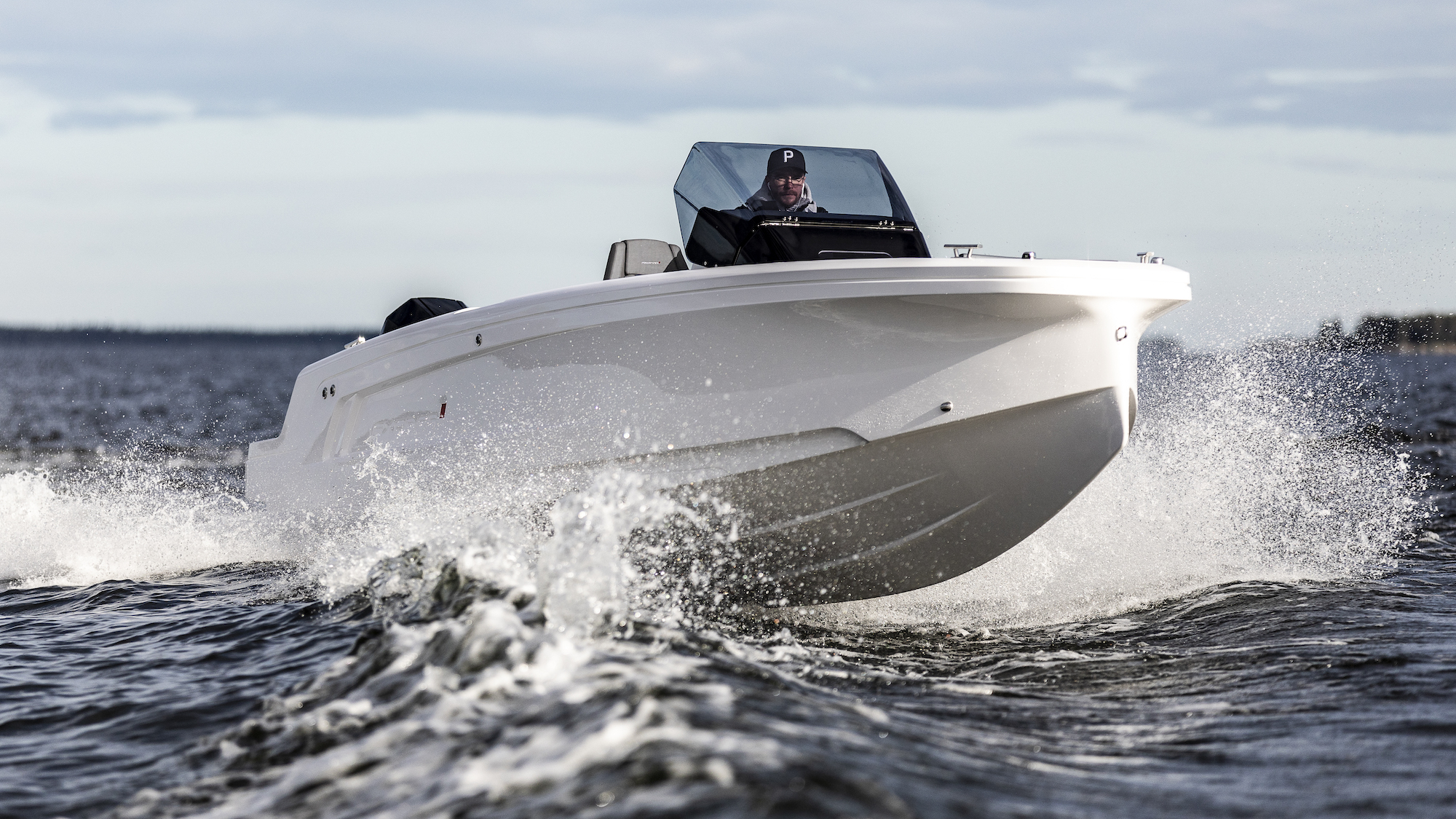 Powerboat & Rib – January 2021
In an industry where existing hulls often get tweaked or stretched to create something new, it is pleasing to see a new design whose performance on the water vindicates the R&D invested in it. As a result, I suspect the Axopar 22 will make a big impact, not just because of the point-and-shoot driving experience it offers, but because in its various guises it will appeal to a wide audience ‒ not least due to the price tags.
Powerboat & Rib – December 2020
Join PBR on an exclusive walk through of the all new Axopar 22 Spyder and X Jobe Revolve Edition.
Center Consoles Only – September 2020
The guys at Center Consoles Only met up with Nautical Ventures and went out to test the Axopar 37 Cross Cabin in sunny Florida. Take a peek at what they thought.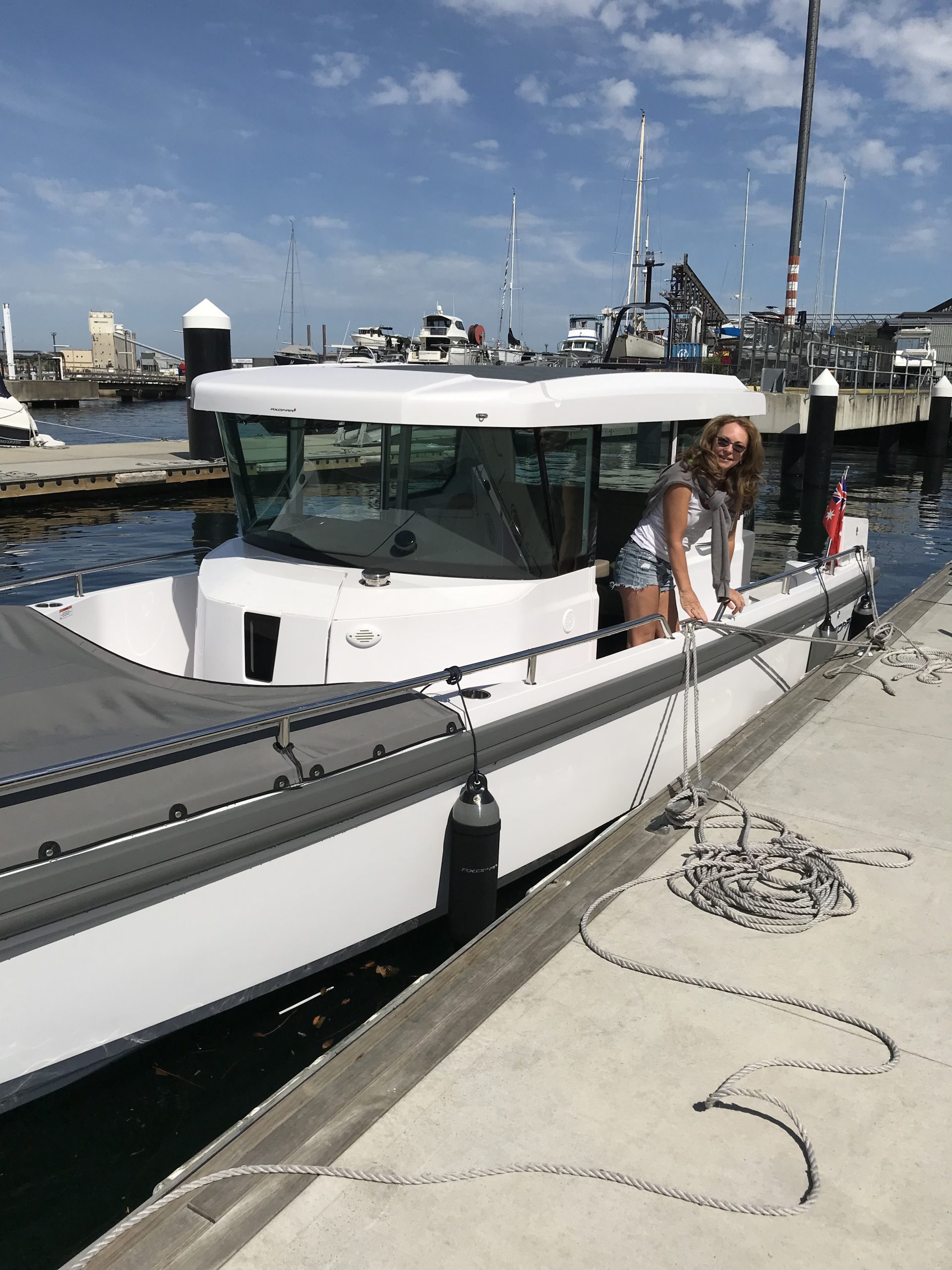 Georgie found the Axopar 28′ despite its length a well designed boat that could easily be skippered single-handedly, claiming "The Axopar is so easy to handle I can head out at any time in any condition." Georgie refers to her Axopar as a "Sexy sports car. A convertible with opening doors and roof which allow full control of the amount of sun and wind one experiences."
read more