Axopar 22 Offshore Performance Review
Joe Fox does an Axopar 22 performance test in the conditions it was made for!
If you know Sydney Heads you would know that this area is known for having turbulent seas. Combine a 1.5-2 metre southerly swell with a 30kt westerly and you have the type of mess that will really put this 22 ft dayboat to the test!
We have now taken this Axopar 22 offshore in a range of conditions and we are so impressed by the way it behaves, it handles waves and wind with ease.
"That sharp entry bow really comes into it's own in those conditions, you're not bouncing off the top of the big waves, you're just cutting through and then it's a soft landing into the next one… That was the most fun I've had driving a boat," explained Joe Fox.

The Axopar 22 is not only the ideal day boat for enjoying what Australia and New Zealand waterways have to offer but it really is THE ULTIMATE DRIVERS BOAT.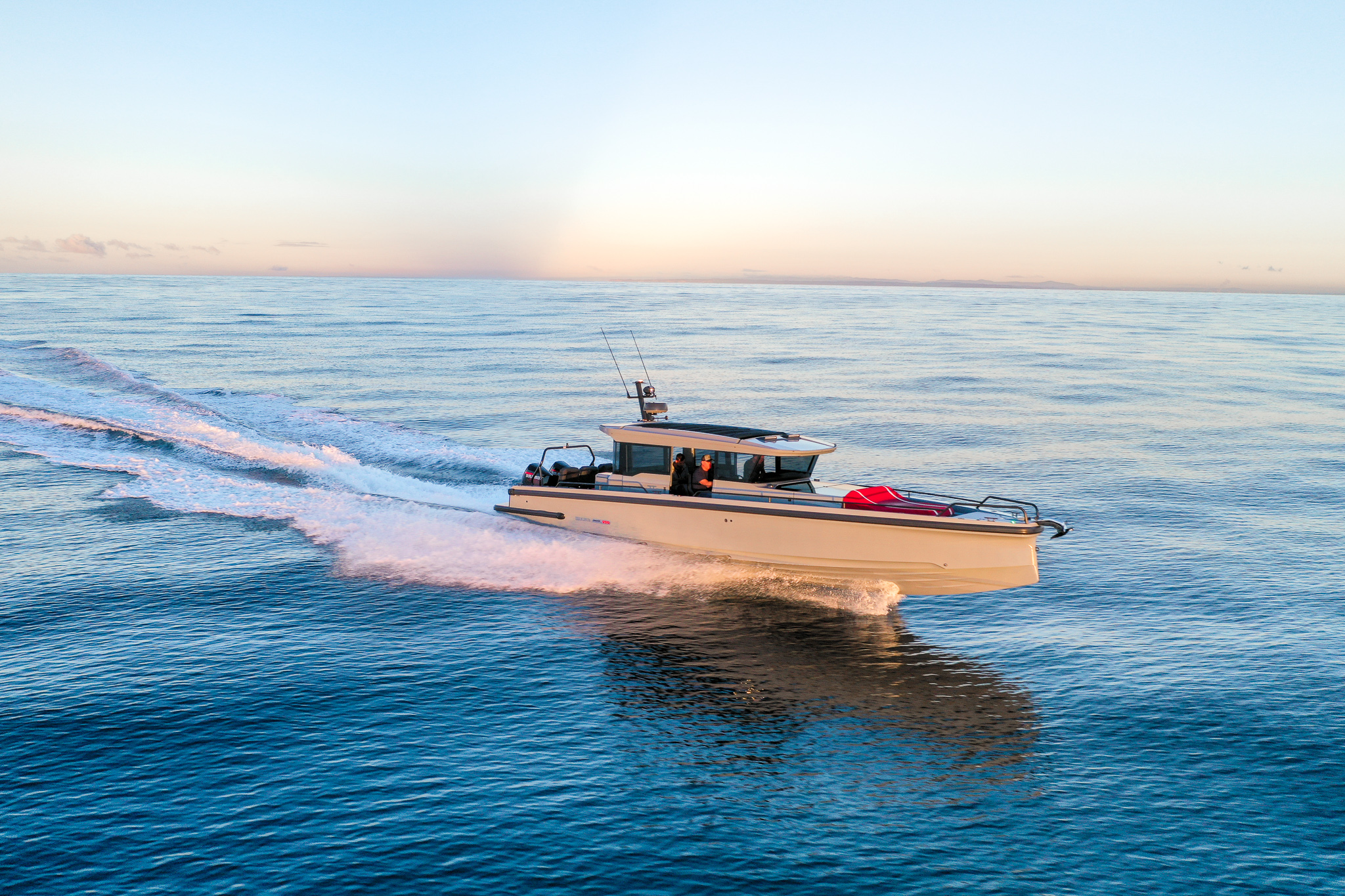 Three highly experienced boat drivers with a mission to take the BRABUS Shadow 900 Cross Cabin 300 nautical miles up the New South Wales coast in record breaking time. Join them on the journey to find out how quickly they got there.
read more