Form and function meet style
 A ground breaking hull design with clever use of space creates a highly functional elite Motoryacht.
Sirena Yachts offer advanced engineering that does not compromise the sleek look and feel of the boat. Sculptured lines convey high quality and refined style, where enjoyment is not only visual but also functional. The modern and futuristic semi-displacement hull and exterior is designed by German Frers offers high top speeds and very efficient and economical cruising speeds. Numerous cabin layouts and options make these ideal boats for weekend entertaining, extended cruising and family expeditions. 
For Australians seeking the ultimate luxury yacht, the Sirena 48 is the perfect choice to elevate their boating experience to new heights. As owners step aboard this magnificent vessel, they embark on a journey of unparalleled comfort, style, and adventure.
An exceptional boat inside and out the Sirena 58 offers the best performance in her class.  The efficient modern semi-displacement hull is an example of the cutting edge design of this brand.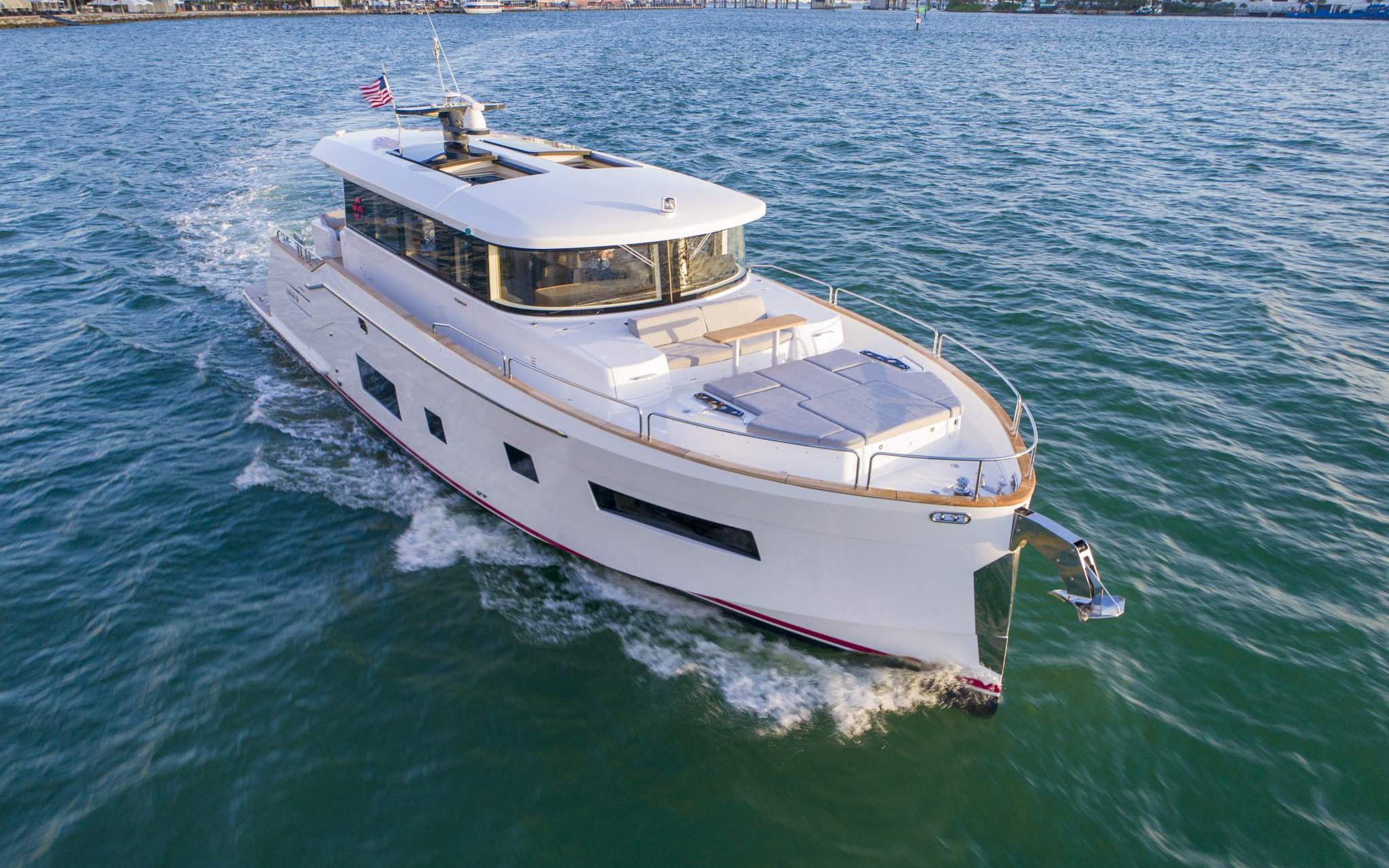 A spectacular luxury motor yacht suited to Australian conditions with plenty of shade and protection from the elements. Able to explore all corners of the world in comfort, safety and low fuel consumption.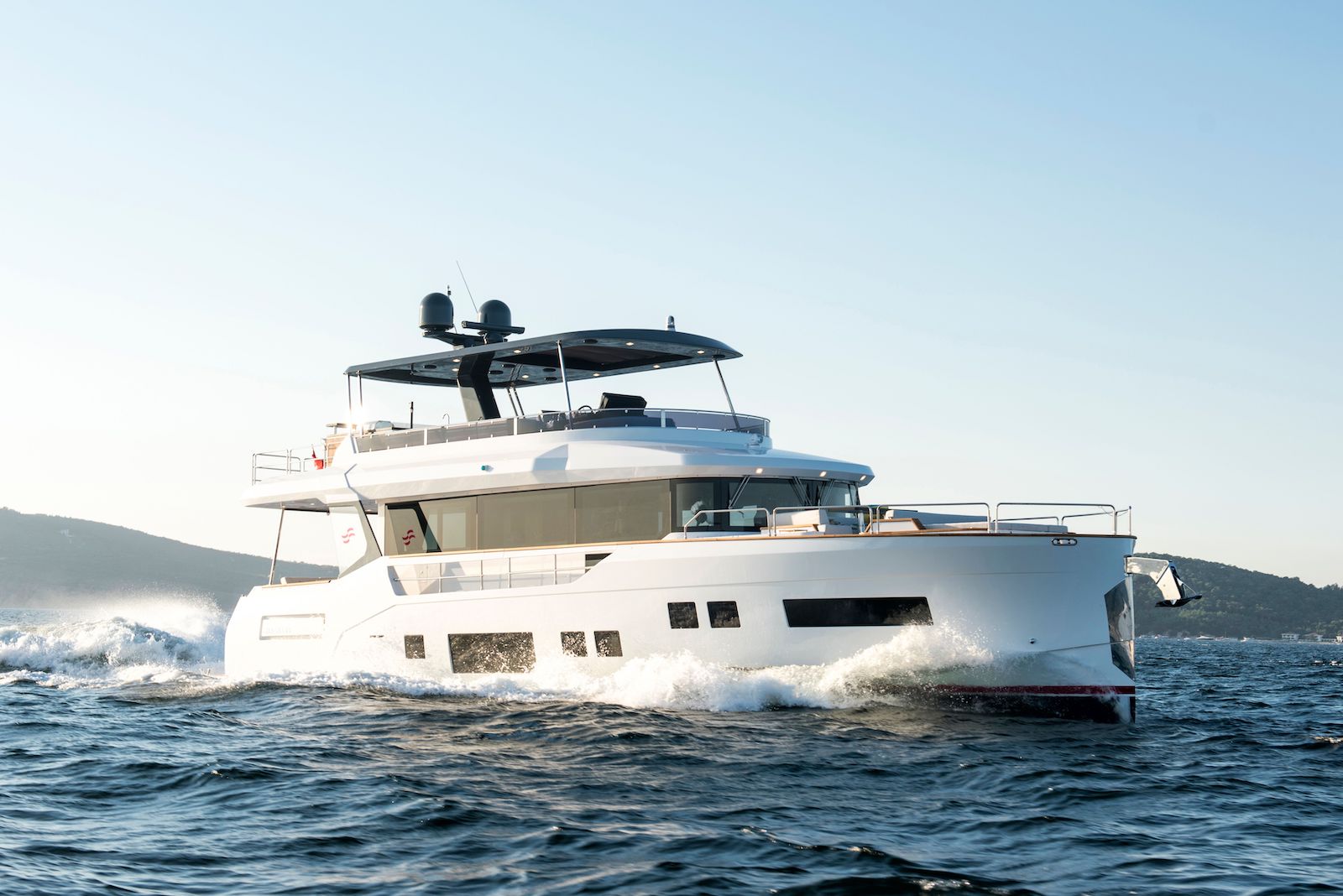 The new 68 is built on a hull that marries efficiency and performance seamlessly. The interior is a special kind of intersection where craftsmanship meets utility, elevating every aspect of the space to make it feel welcoming.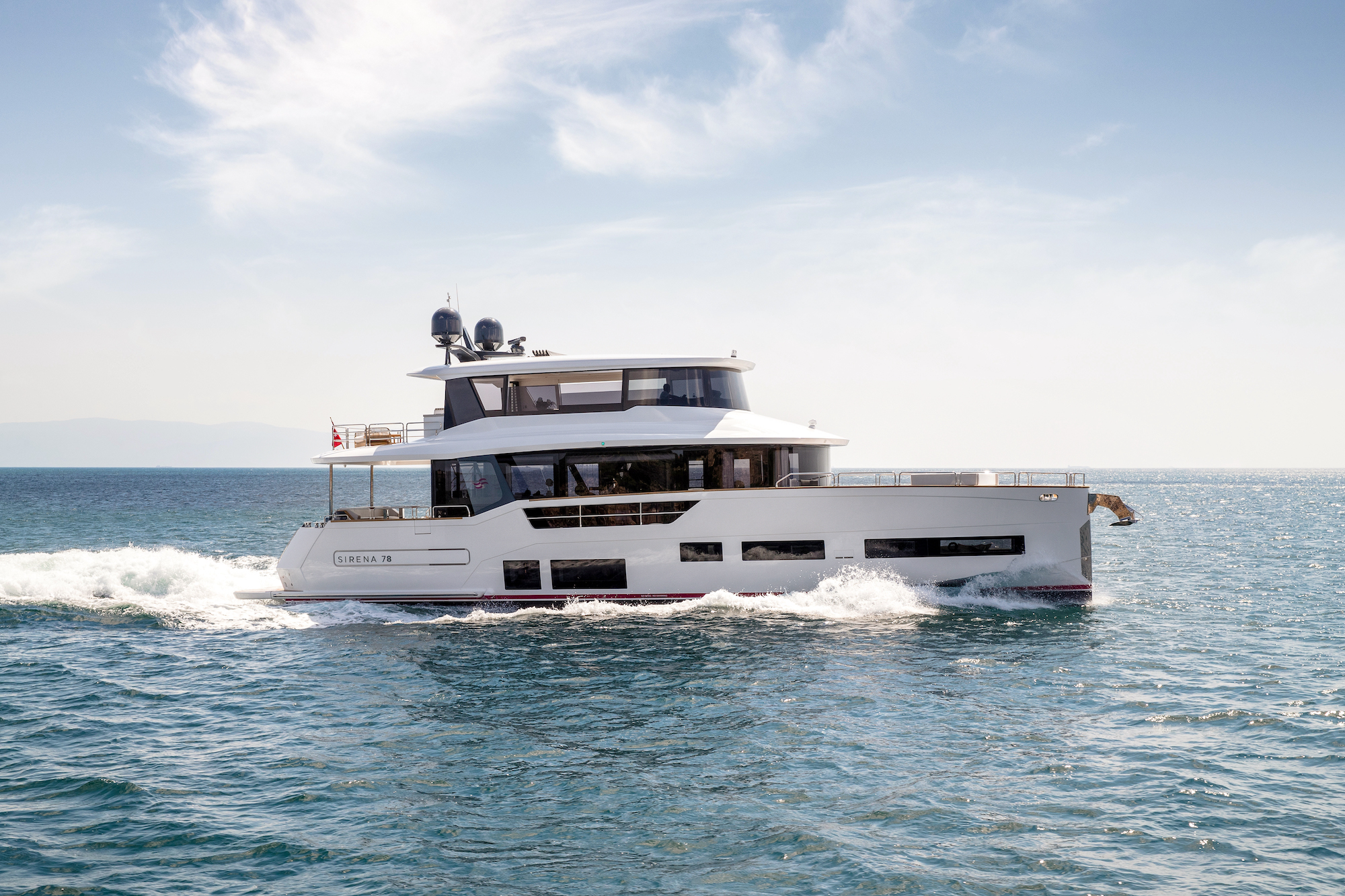 The Sirena 78 offers creative enhancements that signal an even more rapid evolution of design and innovation to improve the on-the-water experience. 
A luxury motor yacht that exceeds all expectations.  With a cruising range of 2000 nautical miles and width and volume on board that defy her size, the Sirena 88 is a ground zero for the pocket Superyacht concept.
Welcome to the world of Superyachts in Australia, offering the finest experiences on the water. Eyachts is proud to present the Sirena Superyacht, a new line of vessels that continues the shipyard's dedication to offering comfort, top-quality amenities, and next-level cruising performance. The Sirena Superyacht line currently includes three models, measuring 35, 42, and 50 meters, all designed to provide an exceptional yachting experience.
Let us know what you are interested in and a member of our expert team will contact you shortly.
Sirena in Australia and New Zealand
Eyachts is the exclusive dealer of Sirena Yachts in Australia and New Zealand. When Eyachts first laid eyes on a Sirena Yacht, it was clear this was an ideal boat for our exclusive designer portfolio. We see thousands of boats at numerous boat shows throughout the world, and the Sirena really stood out.
"When a boat makes me stop, and I do a double-take I then know it's worth looking into… It all starts with the hull, with a sailor's philosophy, I knew this modern, semi-displacement hull and cutting bow was built for reliability and performance. For Australia, the carbon superstructure and T-Top, vertical windows and ample shade are perfect for sun protection, plus with the hydraulic platform as standard, it couldn't be easier to jump in the ocean and cool off.
The 58 feels like a 65-footer, I was instantly attracted to the awesome bow area, massive cockpit and flybridge all with plenty of seating for entertaining. Walking inside the interior layout is simple and works. Full beam owners cabin plus another two good size cabins and two ensuites just confirms that yes, this is a boat that has got the world's best and most renowned boat designers for both the exterior and the interior, German Frers, Cor D.Rover and Tommaso Spadolin. Sirena fits perfectly in Eyachts exclusive designer portfolio and we cannot wait to introduce these yachts to the Australian and New Zealand market".
Peter Hrones, Eyachts Managing Director.
Sirena Yachts is the newest brand of Sirena Marina, the Turkish company behind the highly acclaimed and successful Euphoria and Azuree sailboats. First launched in 2017, the Sirena Yachts range is based on the increasingly popular category of modern semi-displacement motor yachts between 18 and 30 metres in length.
The Sirena Yachts range is the result of the care, extensive experience and meticulous attention to detail of Frers Naval Architecture & Engineering (Germán Frers) and the interiors by Spadolini Design Studio.
The customisability, unparalleled comfort, efficiency and seaworthiness of these yachts appeal to a variety of audiences around the world. With their revolutionary design, both Sirena 64 and 58 are already worldwide favourites with the new Sirena 88 sure to become as popular.
Let us know what you are interested in and a member of our expert team will contact you shortly.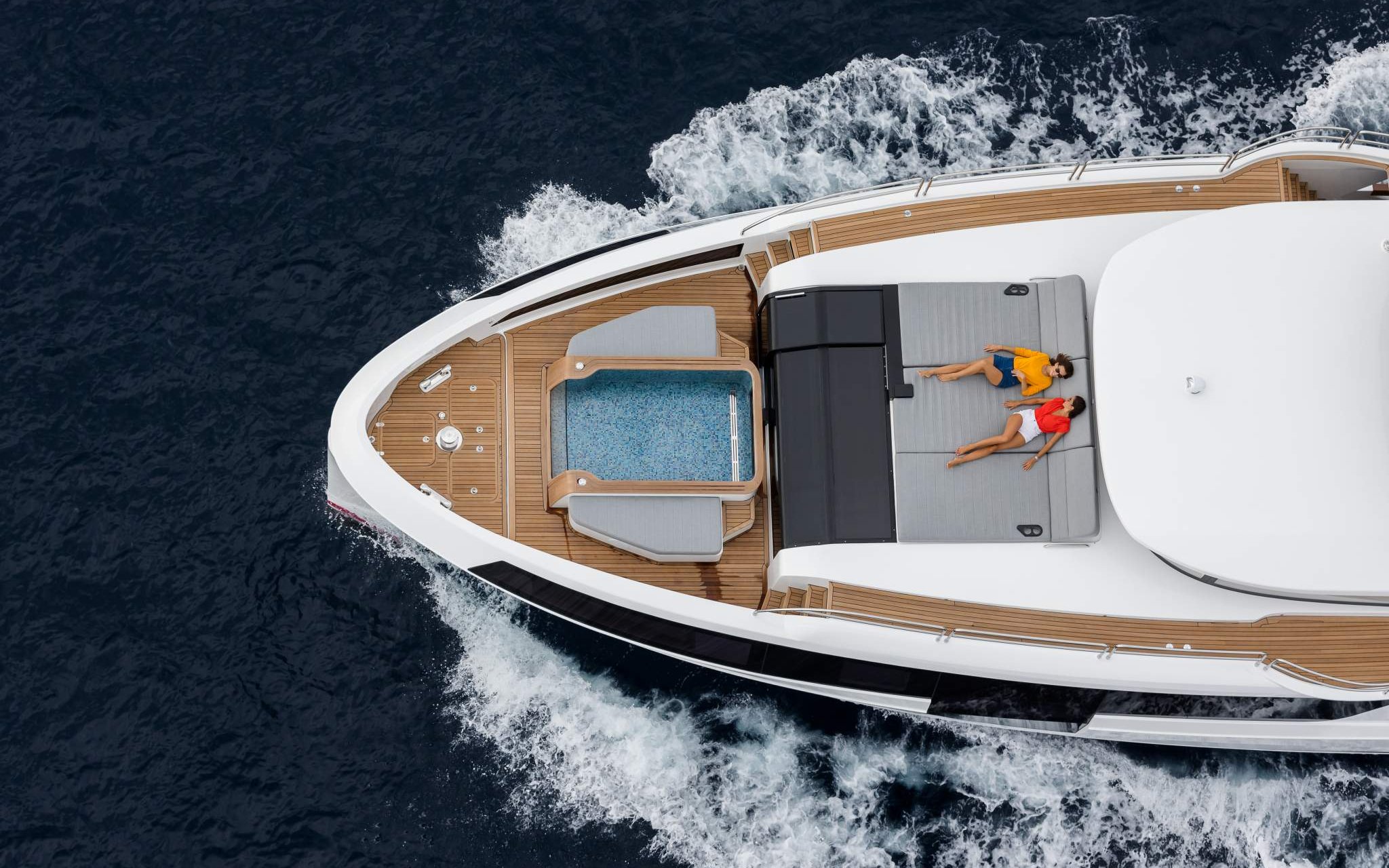 Elevate Yacht – September 2023
Sirena Yachts has done it again, this time in a smaller package! While having a shorter LOA, this vessel really packs a lot into a smaller footprint.
Motorboat & Yachting – October 2023
Inside Sirena's most compact luxury trawler, MBY's Alex Smith takes a test drive of the Sirena 48 from the Cannes Yachting Festival.
MOTORBOAT & YACHTING – October 2023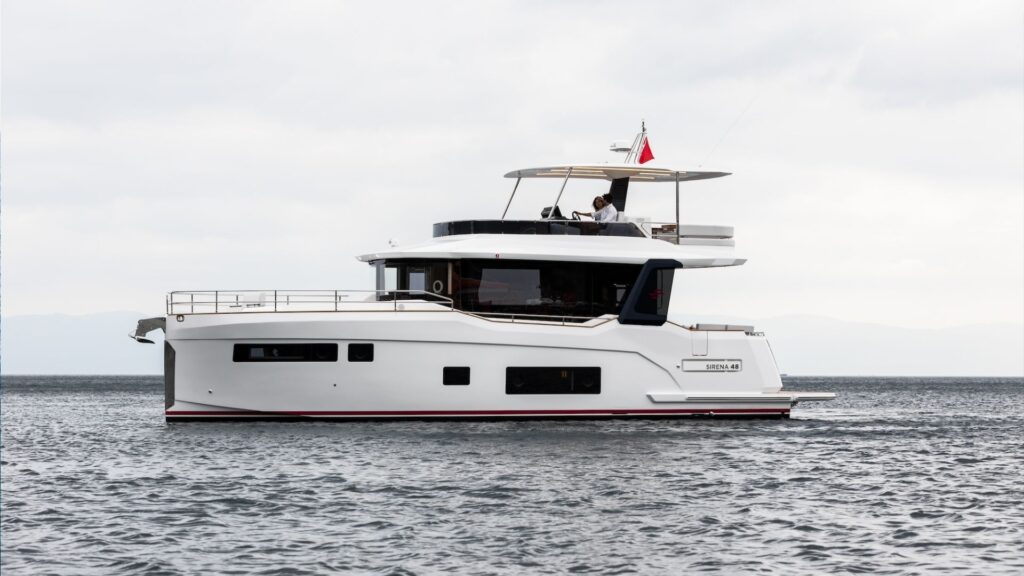 Reporting from the 2023 Cannes Yachting Festival, MBY's Alex Smith takes a test drive of the Sirena 48, which was making its global debut…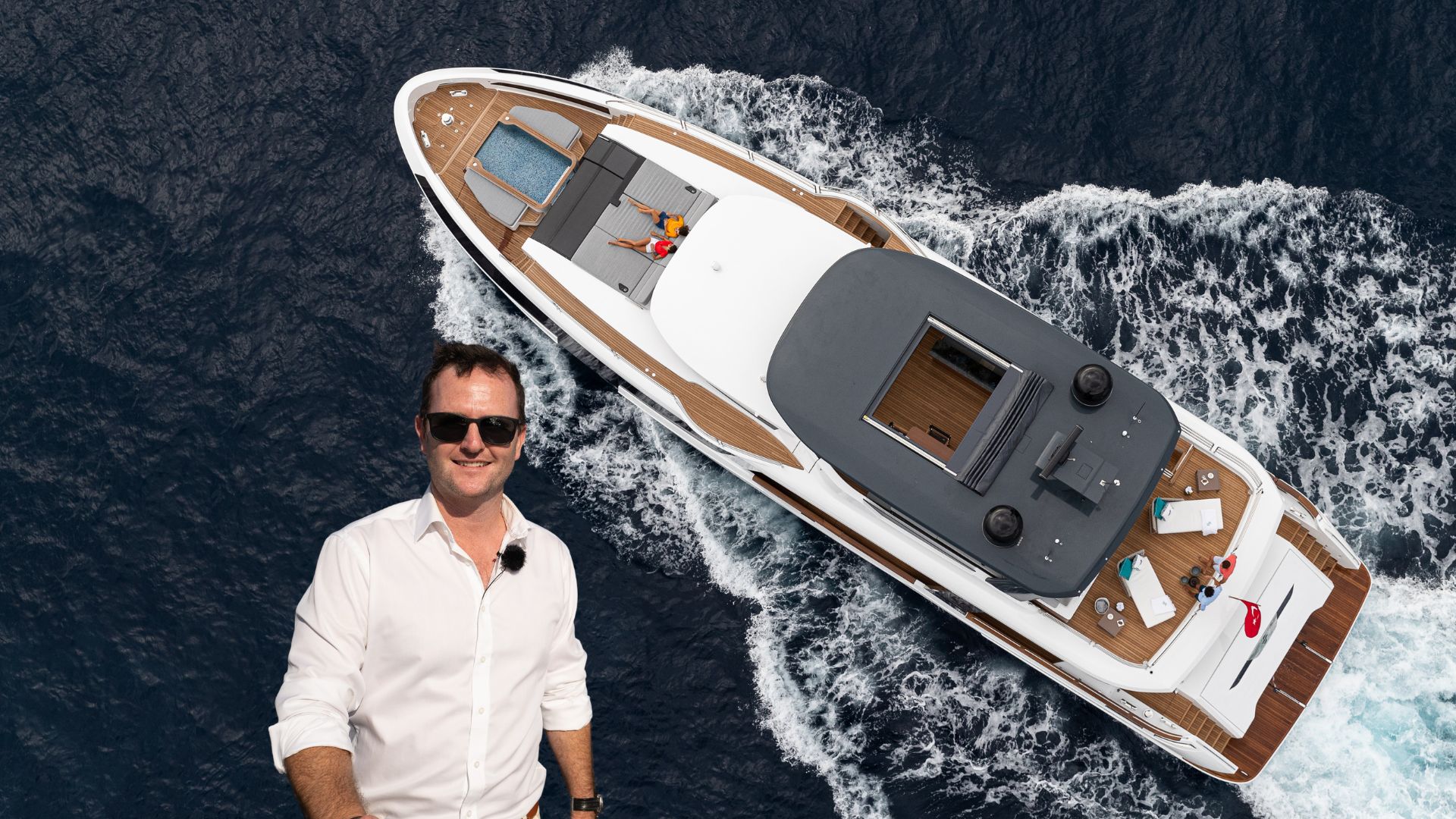 Join us on a breathtaking tour of the Sirena 88, a true masterpiece of luxury yachting. Discover the spacious cabins, elegant dining areas, and the master suite's private terrace.
read more