A true luxury day boat for the discerning leisure boater seeking comfort and high performance
After the great success of the Pardo 43 and 50, Pardo Yachts presents the Pardo 38. This model completes the walkaround range of Cantiere del Pardo. The Pardo 38 is a synonym for elegance, quality and power and offers many customisation options to suit your individual requirements. 
One of the most important features of the new Pardo 38 is the ability to offer two different propulsion systems. These can be either sterndrive or outboard, offering maximum power of 1050 hp and a generous selection of seven different engine combinations. Both sterndrive and outboard engine propulsion systems offer joystick controls enabling great manoeuvrability and performance, as well as comfort and easy handling.
The large walkaround deck affords easy movement and safety on board. The T-Top offers shade while allowing airflow over the wheelhouse area and is made from pre-preg carbon technology. There is an option for an electrical bimini to cover the lounge/dining area at the stern for additional shade.
The lounging areas are located both at the bow with a large and comfortable sunbathing area for three people, and at the stern with two settees and a foldable table allowing the space for six.
Inside you will find a cabin oozing with Italian style and class. This interior is the largest in its class, you will struggle to find anything else on the market like it. The standard layout includes one cabin with a double bed and a separate shower/head area. As an option, you can also have a second cabin with two single beds. The interior is bright and spacious with generous heights and superb natural ventilation.
A boat for the sophisticated yachtsman looking for luxury, comfort and high performance.



2020 EUROPEAN POWER BOAT OF THE YEAR
WINNER
2 persons (with optional +2 singles)

Volvo V6-280hp - Standard
Volvo D4-260HP x 2 diesel (opt)
Volvo D4-300HP x 2 diesel (opt)
Volvo D4-320HP x 2 diesel (opt)
Mercury Verado 300HP x 2 (opt)
Mercury Verado 350HP x 2 (opt)
Mercury Verado 350HP x 3 (opt)


Zuccheri Yacht Design & Cantiere del Pardo
Let us know what you are interested in and a member of our expert team will contact you shortly.
RECOMMENDED OPTIONS & UPGRADES
Let us know what you are interested in and a member of our expert team will contact you shortly.

Yachting Magazine – February 2020
The Pardo 38 provides an entry level version of the builder's walkaround models, following the Pardo 43 and Pardo 50 from Cantiere del Pardo.
The Boat Show – December 2019
A full review of the amazing new Pardo 38, a motor boat built by Italian builder Cantiere del Pardo. See how it performs out on the open water with three Mercury 400hp outboards. Location: Miami, FL By Maurizio Bulleri
Motor Boat & Yachting – Oct 2019
The entry level model in the Cantiere del Pardo Range, the Pardo 38 got its global debut at the 2019 Cannes Yachting Festival. Find out why this is the perfect dayboat.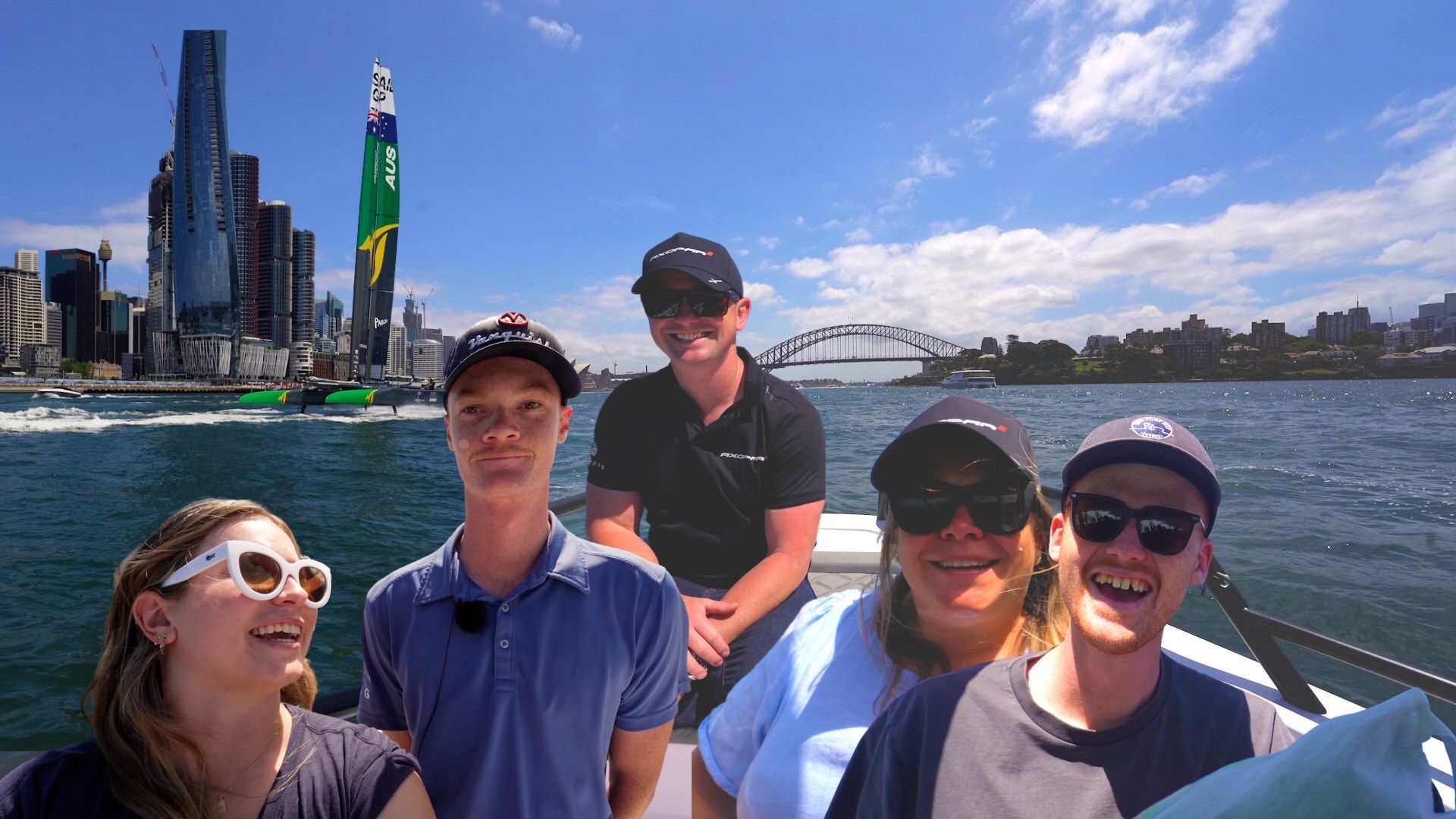 Ross, Nicky, Ben, Chris and Marnie set out on an adventure to watch the Sail GP live on Sydney Harbour onboard the Axopar 37 Cross Cabin. Things did not go to plan…
read more