Poised to become an extremely popular model in its own right, the Axopar 22 T-Top adds a new dimension of functionality to the Axopar 22 range. The cool-looking Axopar 22 T-Top offers some of the best-in-class handling and performance on the market, combined with solid, competitive pricing.
Designed so that it takes nothing away from the thrill and sheer enjoyment of the 'full-open' Axopar 22 Spyder, the Axopar 22 T-Top takes the ownership experience further. The all-weather T-Top roof consists of a fixed canvas top within a GRP surround, mounted to a raked-back, black aluminium frame. 
Dedicated sun worshippers have the option of throwing back the roof infill, and simply enjoying those warm, beautiful rays until it's time to head home. But knowing the often changeable and unpredictable aspects of Australia and New Zealand weather, you have the reassurance of having the roof closed.  
With substantial headroom, the cleverly proportioned size and shape of the T-Top roof will ensure a good deal of protection from the elements, both for those seated at the driving console and for those seated in the areas immediately behind.
The unique, eye-grabbing Axopar 22 T-Top not only has the looks but is a true performer, offering one of the best driving experiences ever; unparalleled stability, agility and handling, combined with best-in-class seaworthiness. Built to match your needs!



| | |
| --- | --- |
| | |
| | |
| | |
| | |
| | |
| | |
| | |
| | 1.0 l / nm (200hp @ 27 knots) |
| | Twin stepped 22 degree V "Sharp entry hull" |
Tell us what you're interested in and a member of our expert team will contact you shortly.
Tell us what you're interested in and a member of our expert team will contact you shortly.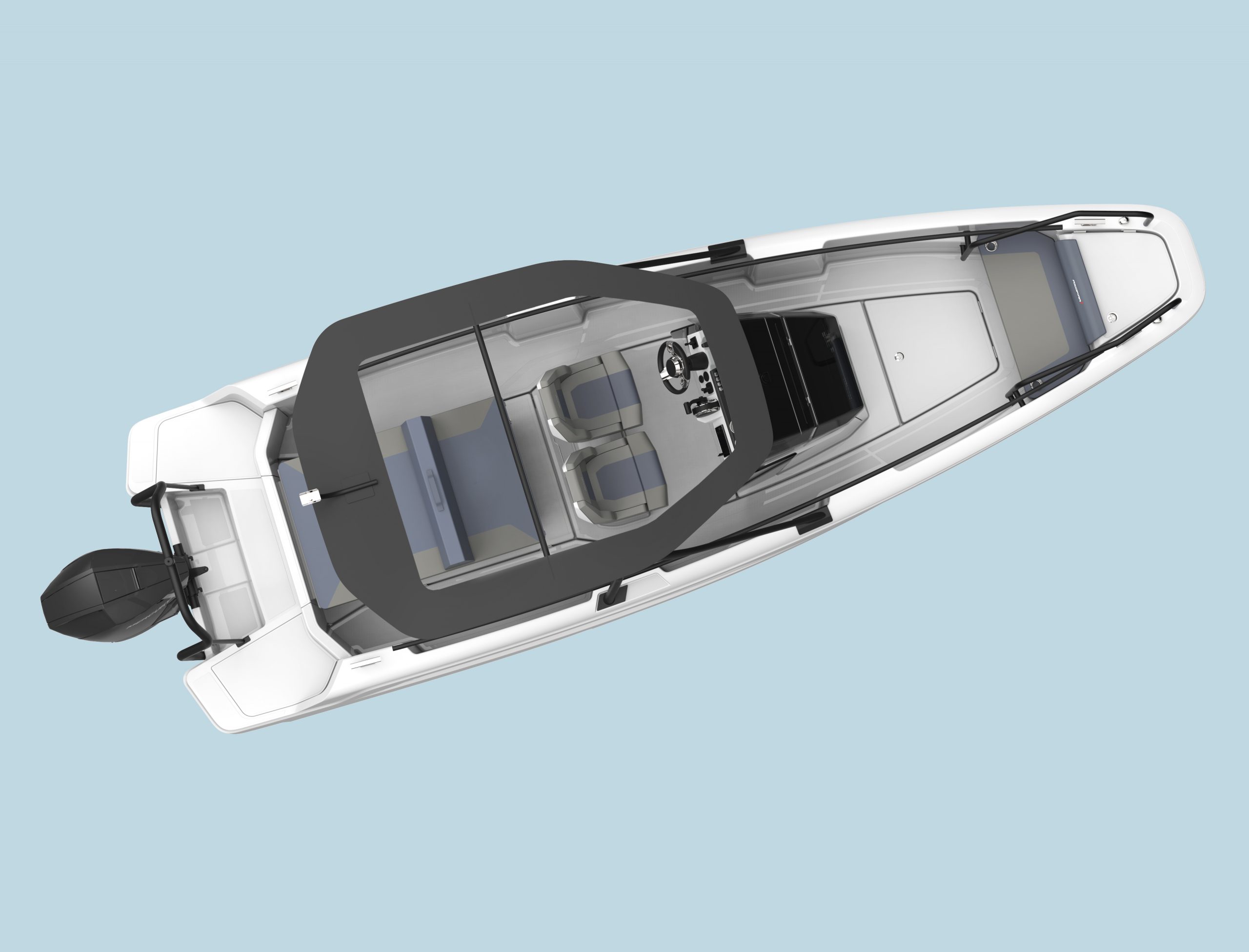 Powerboat & Rib – January 2021
In an industry where existing hulls often get tweaked or stretched to create something new, it is pleasing to see a new design whose performance on the water vindicates the R&D invested in it. As a result, I suspect the Axopar 22 will make a big impact, not just because of the point-and-shoot driving experience it offers, but because in its various guises it will appeal to a wide audience ‒ not least due to the price tags.
Powerboat & Rib – December 2020
Join PBR on an exclusive walk through of the all new Axopar 22 Spyder and X Jobe Revolve Edition.
Center Consoles Only – September 2020
The guys at Center Consoles Only met up with Nautical Ventures and went out to test the Axopar 37 Cross Cabin in sunny Florida. Take a peek at what they thought.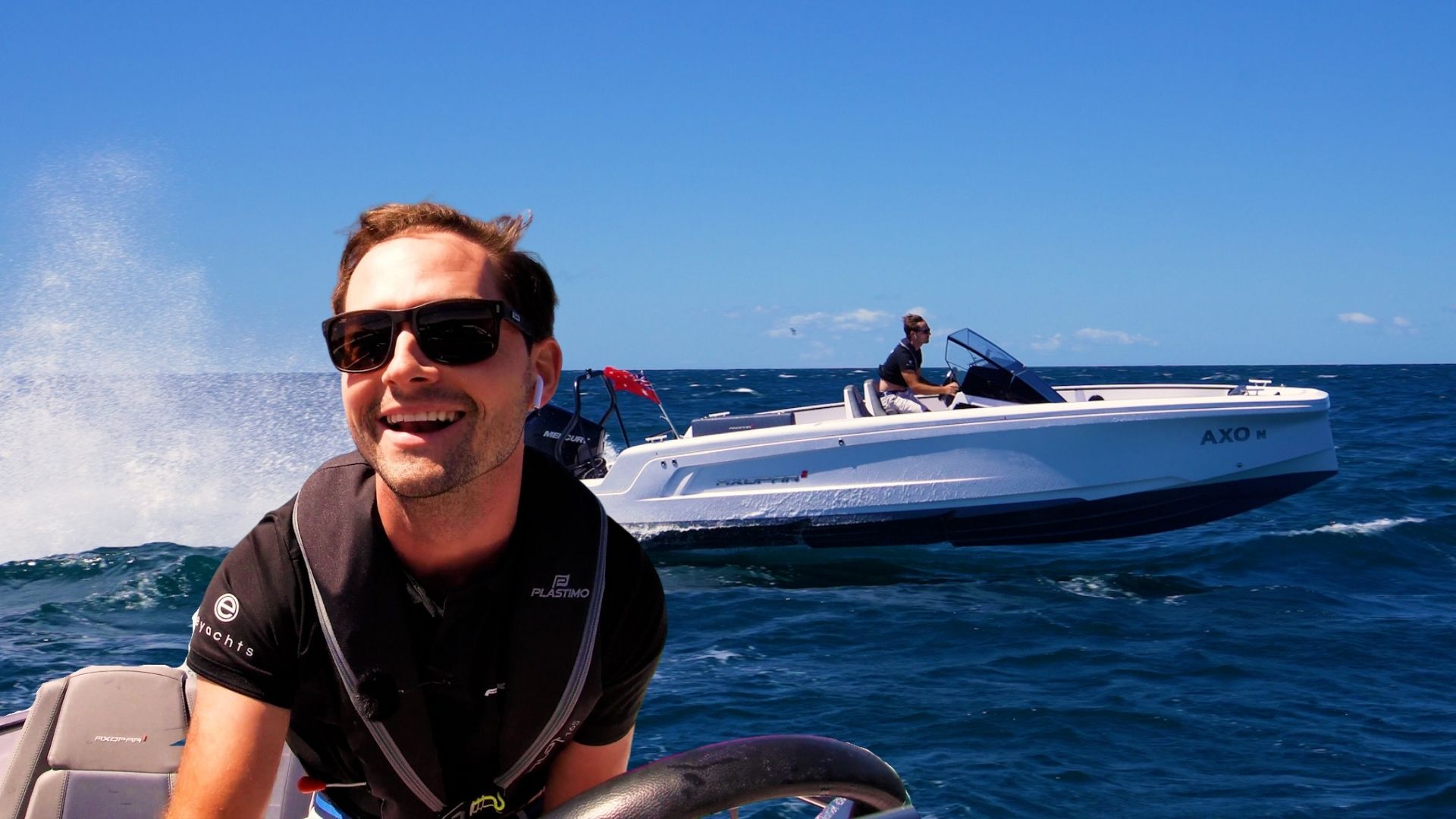 Joe Fox tests the Axopar 22 in the conditions it was made for!
If you know Sydney Heads you would know that this area is known for having turbulent seas. Combine a 1.5-2 metre southerly swell with a 30kt westerly and you have the type of mess that will really put this 22 ft dayboat to the test!
read more