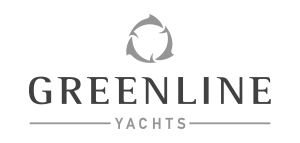 The next generation of cruising
Environmentally friendly boating with a focus on comfort, luxury and efficiency.
The Greenline 48 is the flagship of the Greenline range. Cruise in comfort on a Greenline while reducing your impact on the environment by using up to four times less fossil fuel than a planing powerboat in similar conditions. Eyachts is proudly the exclusive dealer for Greenline in Australia.
Greenline has a unique place in the market for buyers looking to avoid noisy engines and generators. Like all Greenline Yachts, the 48 Fly comes standard with a minimum of 1.2KW of solar power and is offered in electric or hybrid drive so you can cruise in silence. The 48 Coupe model has 2.4KW of solar power, meaning cruising with constant, almost unlimited power supply.
The 48 design offers features unique to Greenline such as low cockpit and saloon sole, large saloon windows for stunning views and plenty of natural light, protected sidewalks and Greenline's signature bulwark aperture at the bow for natural light and visibility from the master cabin's 180-degree panoramic windows.
Cruise in comfort and style while reducing your carbon footprint.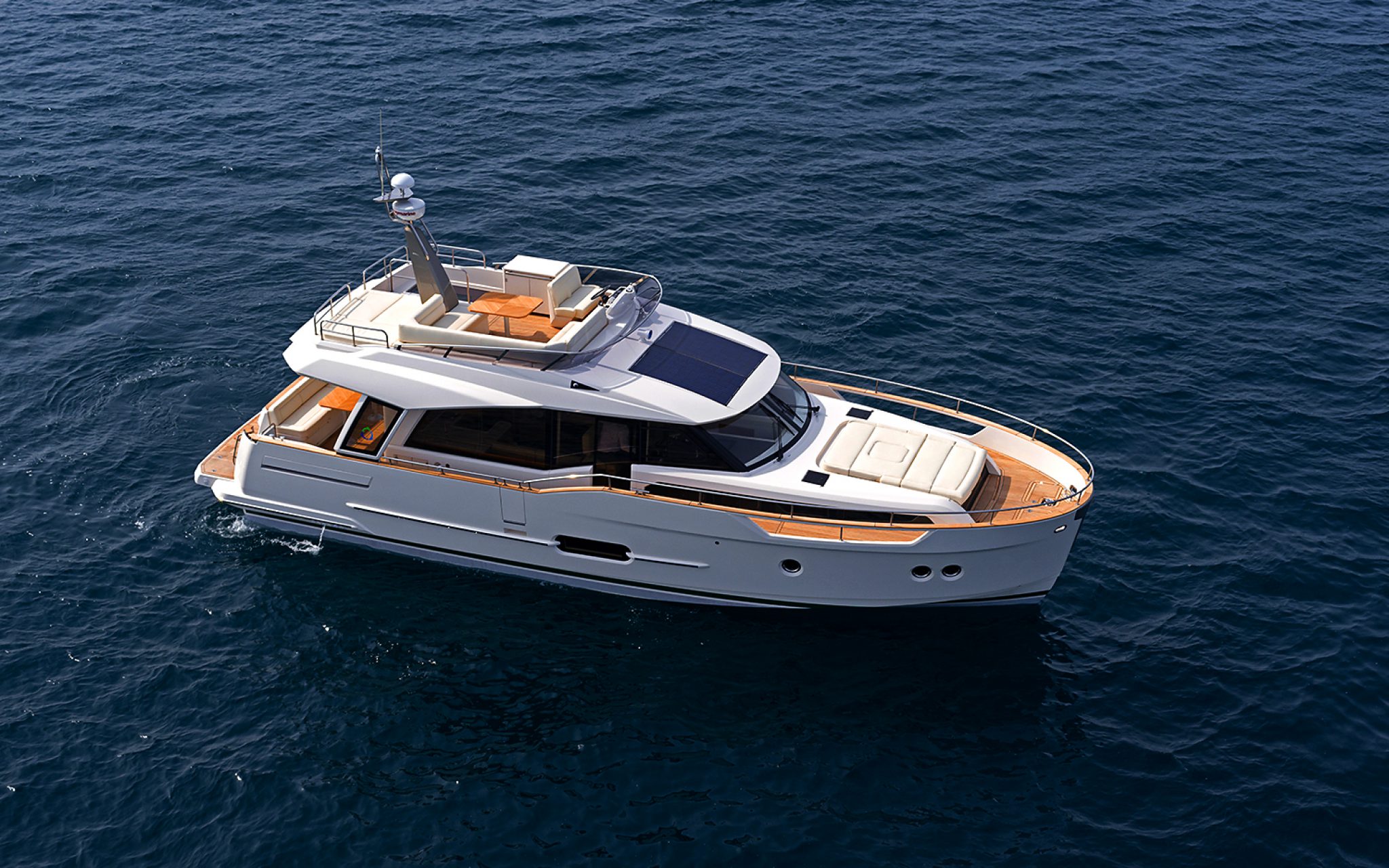 Next-generation and flagship of the Greenline range with a spacious cabin, stylish interiors, comfortable flybridge and silent eco-performance.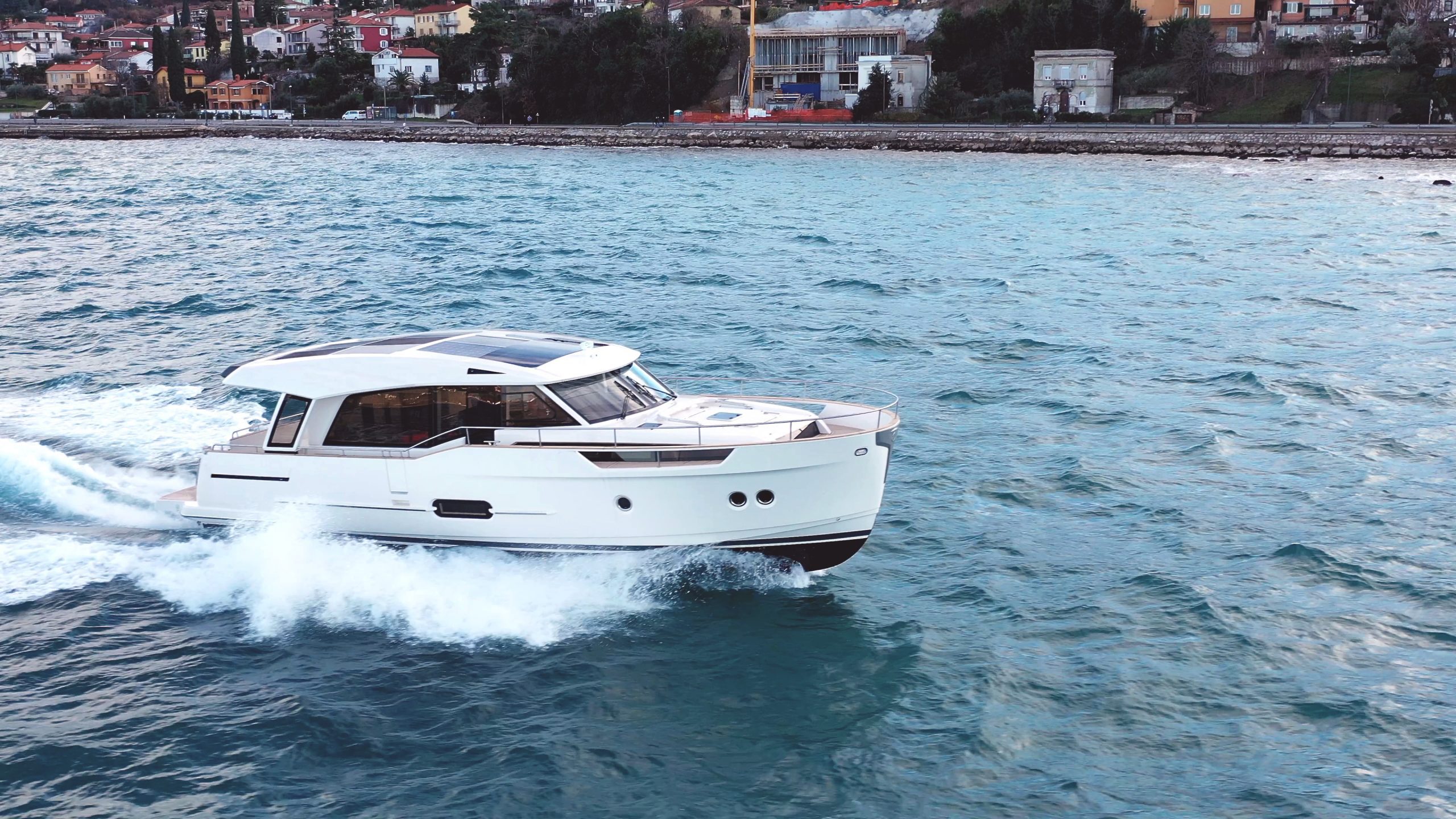 High-quality design and onboard livability with independence from marinas owing to a staggering 2.4KW solar panel system. Eco-friendly cruising at its best.



Let us know what you are interested in and a member of our expert team will contact you shortly.
Greenline Yachts in Australia
Eyachts is the exclusive dealer of Greenline Yachts in Australia and New Zealand. Eyachts are proud to have been partnered with Greenline for over 10 years and witnessed the evolution of the brand, the technology and the design. Leading the world in eco-friendly boating, Greenline Yachts ethos fits the model Eyachts look for when choosing our product range. Importantly, superior design and engineering mean Greenline Yacht owners do not need to compromise on comfort or luxury. 'We believe modern boaters are ready for the next step in the evolution of leisure boating and are becoming increasingly more aware that we are the only ones that can preserve the environment for our children and grandchildren to enjoy' - Vladamir Zinchenko - Owner & CEO
Greenline Yachts was established in 2008 and is principally about shaping the future of boat building in a responsible, environmentally way. Greenline Yachts offer electric and hybrid engines and are built using up to four times less fossil fuel than a planning powerboat in similar conditions. The clever battery system and standard solar power allow these boats to run with minimal environmental impact.
Greenline Yachts aims to deliver more comfort, greater ease of handling and more fun than any other boat in its class. The outstanding design adds a new dimension that allows you to savour the quietness of the water as you would on a sailing yacht without polluting your surroundings or the environment with exhaust, noise or wake.
Let us know what you are interested in and a member of our expert team will contact you shortly.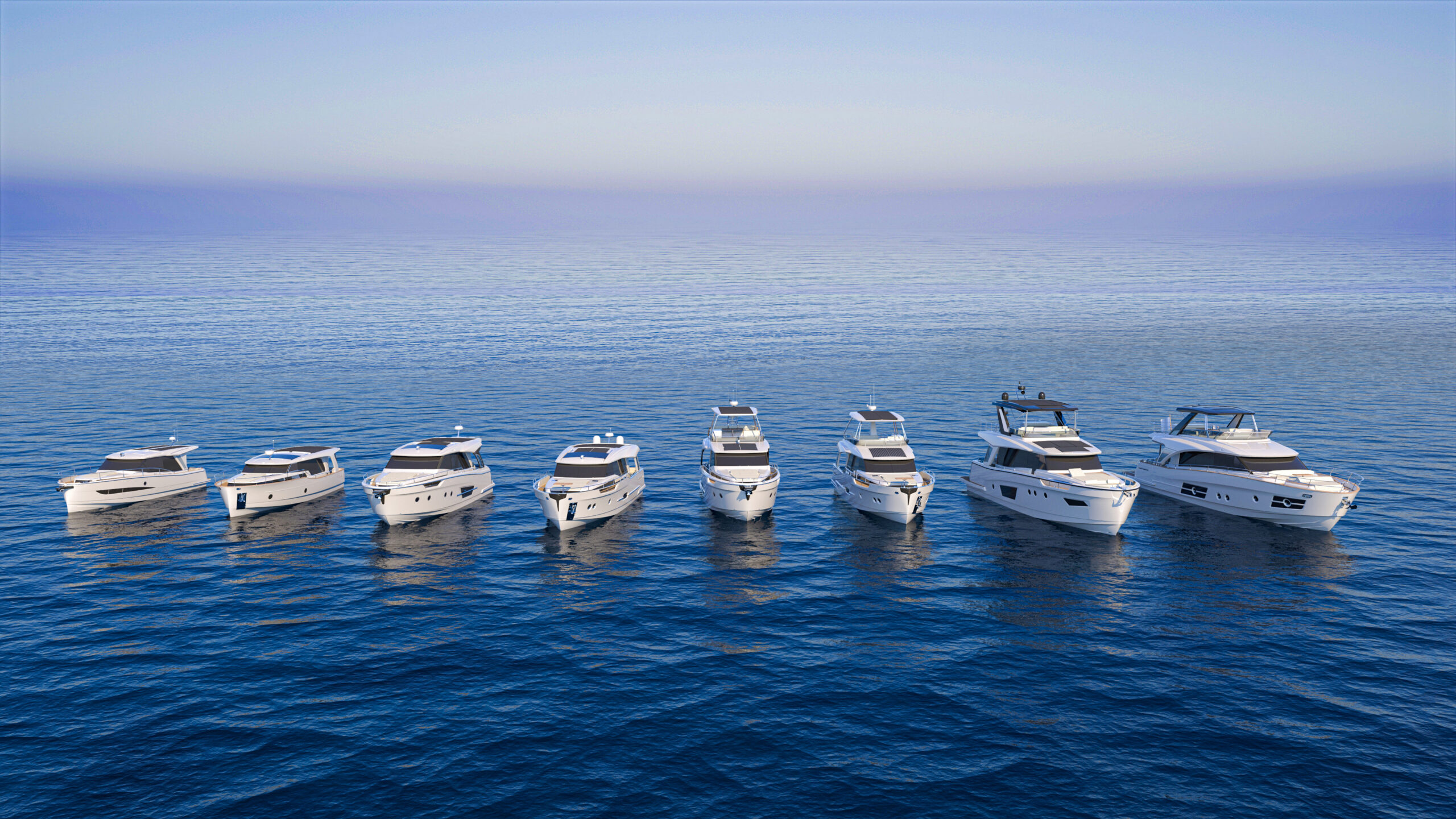 Passage Maker – April 2020
The Greenline 48 Coupe has kilowatts to spare owing to its high capacity for solar, so much so that the Great Loop beckons. Read more to find out about its true capabilities.
BoatTest.com – July 2019
The Greenline 48 Fly is a diesel and solar-powered cruising vessel. She is ideal for a couple or family looking to cruise longer at a leisurely pace in near silence. Or, she can get up on plane for shorter runs.
Boating New Zealand – December 2018
The way the Greenline 48 is configured screams 'chill out'. She's a supremely practical live-aboard cruiser. A surprisingly practical boat for New Zealand's climate.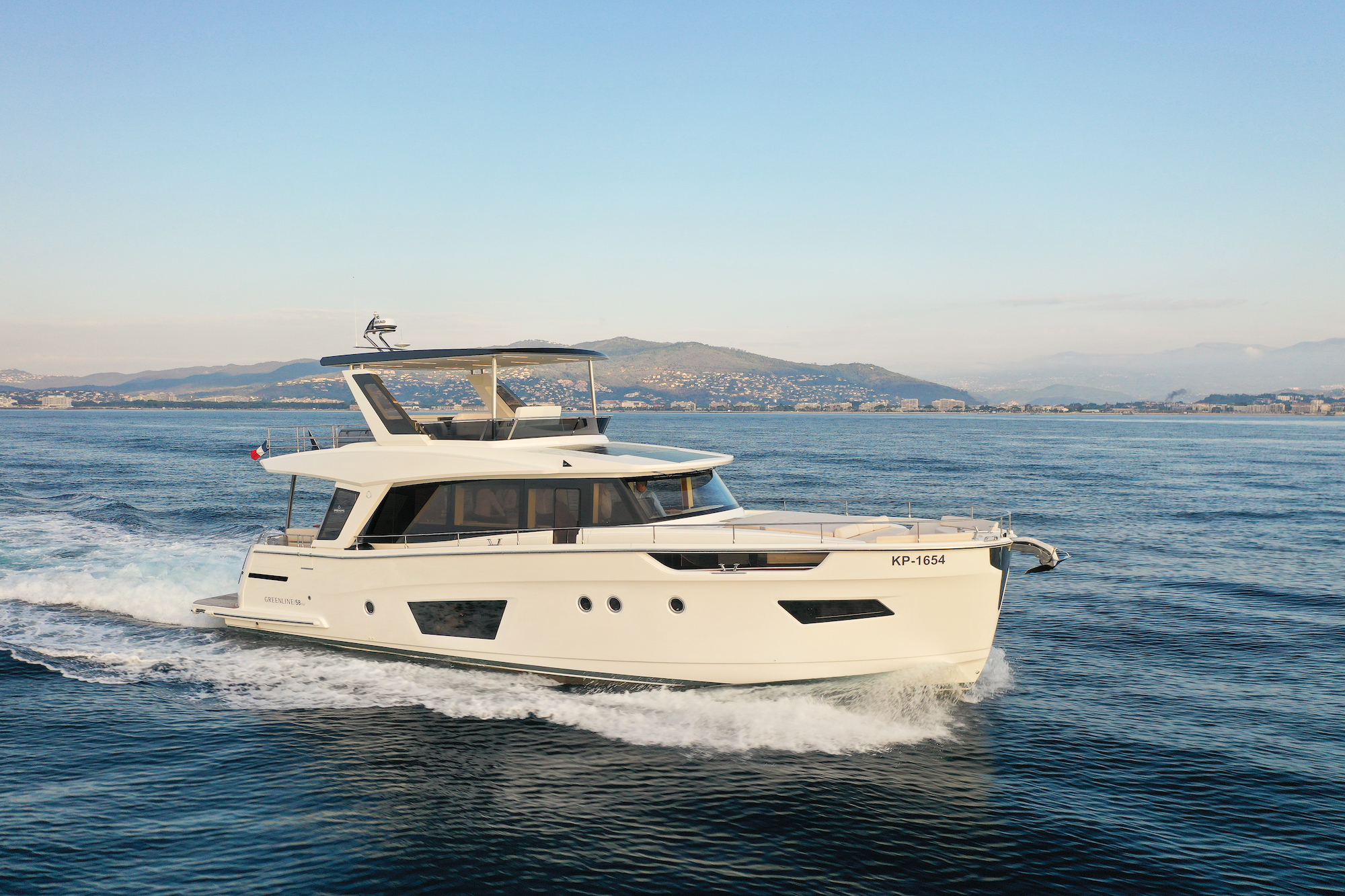 Rowan from Eyachts recently took the Greenline 58 for a sea trial in Cannes beautiful harbour, providing valuable insights into the key features of this impressive yacht.
read more