The future of boating is here and it looks as good as it performs.
RAND not only creates cutting-edge boats that look stunning and perform exceptionally well, they are also focussed on becoming the world's most sustainable and environmentally friendly mainstream boat brand. Delivering the ultimate expression of design, function and quality, RAND boats set a new benchmark for sustainable, practical and infinitely stylish power boating.
By combining sleek Scandinavian craftsmanship and design with innovative and sustainable principles, RAND has created a contemporary range of luxury power boats that offer a real and viable alternative to traditional Internal Combustion Engine (ICE) vessels with silent and emission free cruising now within reach.
All RAND hulls are constructed with materials developed from recycled plastic bottles and all wooden trim elements are obtained entirely from certified sustainable forests. Even the luxurious 'leather' upholstery options are in fact cruelty-free alternatives. When compared to similar mainstream boat production techniques, RAND Boats use only half of the material when producing boats.
Uniquely, every model in the RAND boats portfolio can be configured with 100% Electric Propulsion, but for those particular clients demanding the styling, finish and sophistication of the RAND boats but with a traditional power-train, every model can also be specified with the latest inboard or outboard ICE (Internal combustion engine) propulsion.
Ideal for both experienced boat owners and those new to the lifestyle but inspired by the RAND philosophy and style, RAND Boats are designed for high usability, with layouts that invite people aboard, are designed for socialisation and ensure easy intuitive handling.
Whether you are looking for a simple, stylish yet practical daycruiser, a handsome and adventurous family weekender or even a stunning cafe-racer style head-turner, be prepared to fall in love with the seriously euro-chic styling and incredible ease of use of these sustainable and sexy power boats.
Tell us what you're interested in and a member of our expert team will contact you shortly.
RAND in Australia and New Zealand
Eyachts have always been at the forefront of the marine industry when it comes to selecting sustainable and innovative brands to represent. Extensive research, real-world experience and global industry knowledge form the foundation of our decisions when it comes to introducing new designs. The company was one of the first to import electric boats into Australia, and now they are introducing a boat brand that is doing so much more than any other on the market. As the renowned specialists of European dayboats, now the largest importer of this segment in Australia, the Danish-design and engineered next-generation range of RAND electric powerboats is set to fit perfectly into the Eyachts portfolio
The individualist's range of yachts with an automotive bloodline.
RAND has spent nearly a decade intensively investing in research, innovation, and real-world testing to now be able to offer truly viable and practical 100% electric powertrains throughout their range. They have also focussed on creating a style and design philosophy that defines the RAND boats as iconic products in their own right. It is this blend of inspiring Scandanavian design with technical developments, hydro-dynamic research and advances in modern manufacturing processes that grants the RAND boat their iconic status.
RAND's unique approach combines an idealist vision of the future with real-world demands. Their strategy stays true to the undiluted vision of 100% electric propulsion across their entire range for those early adopters ready to embrace the future now while also offering the RAND design, style and advances in sustainable production with traditional ICE (Internal Combustion Engine) propulsion for those not quite yet ready for the leap.
Every RAND is constructed with materials developed from recycled plastic bottles, and all timber is obtained entirely from certified sustainable forests. The luxurious 'leather' upholstery options are, in fact, modern cruelty-free alternatives. When compared to similar old-school boat manufacturing techniques, RAND's production facilities use only half of the raw materials. With this sustainable build approach, even traditional ICE powered RANDs have a vastly improved green footprint.
The RAND range already contains no fewer than 9 individual models spanning 18' to 30' with new designs either already tooled-up or well advanced on the drawing board. With 500+ boats currently being built every year and a new high-tech production facility exclusively owned by RAND coming online soon, it is clear that what may have seemed a concept of the future is now very much here.
Electric propulsion models can achieve speeds in excess of 40 knots, and with the latest in lithium battery technology, a range of 50km to 350km is possible depending on your speed means that even the 100% Electric drive models can fit the lifestyle and needs of 90% of day-boaters.

Tell us what you're interested in and a member of our expert team will contact you shortly.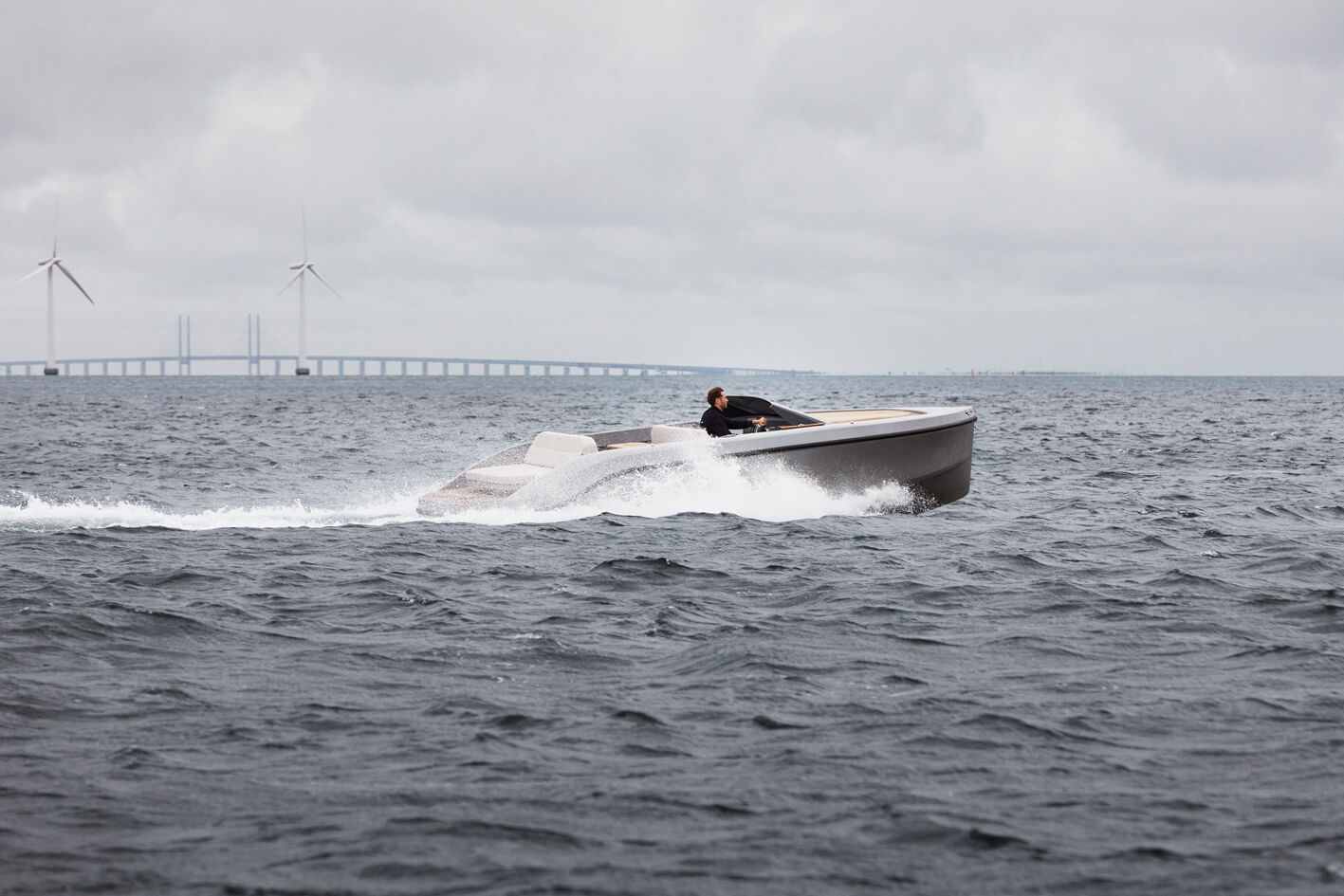 Motorboat&Yachting – April 2023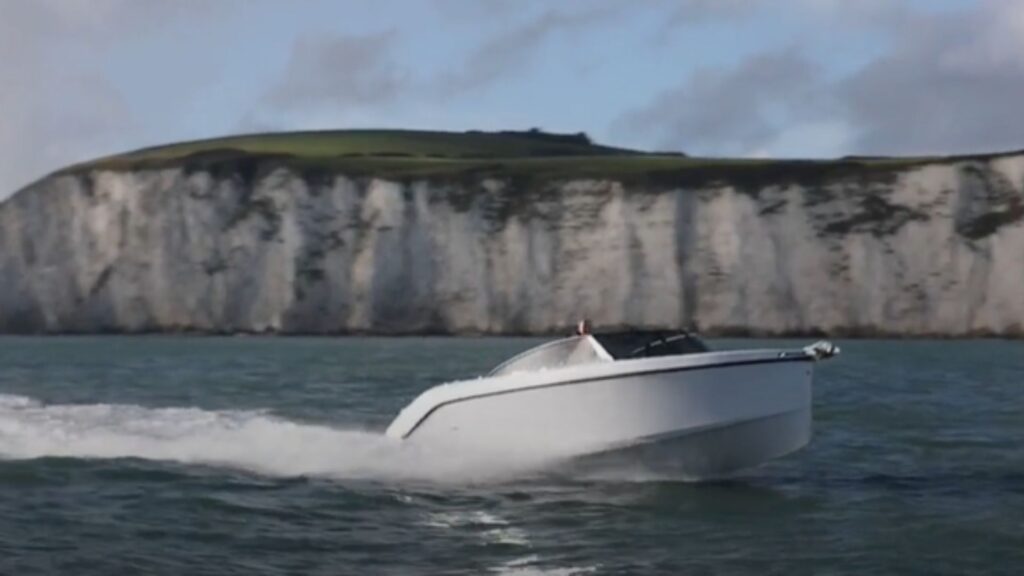 There's more to Danish company Rand than small electric Picnic boats, as Hugo Andreae discovers with a sea trial of the V8-powered Rand Leisure 28…
Gründl-Bootsimport – 2022
The Rand Leisure 28 is the boat of the hour for those looking for a forward-thinking day cruiser with overnight accommodation.
BoatTube – 2021
Simple tour of the 27ft RAND at Cannes Yachting Festival.
Explore the Grand Opening of Eyachts and Carbon Yachts' Sydney Showroom in Warriewood. Join us for a glimpse into the luxury and innovation that unfolded as industry friends, clients, and enthusiasts celebrated this remarkable event. Discover the future of luxury yachting in this event recap.
read more