The Ultimate Sports Console Boat
Feeling the need for speed? One of the fastest electric boats on the market today, the RAND Source 22 is built for speed and adventure, boasting a cutting edge hull design, next generation styling and incredible performance to match.
This is a boat built for all nautical adventures and designed for customers demanding epic performance with unrivalled luxury and style. Versatile and fast, featuring one of the most feature-rich and functional designs on the water, this boat will take you on whatever adventure you imagine.
Source 22 features a built-in swim ladder and tow mount, versatile utility deck that can transform into a huge sunbed and features social hangout areas designed for luxurious comfort, ensuring that this highly versatile powerboat gives you the opportunity to do anything you want on the water.
The perfect size for high-speed sailing, its ergonomically designed seats help keep you in place at high speeds and in choppy seas. The moveable bolsters built-in to the seats allow you to comfortably and securely stand at the helm when you feel the need to have the wind in your hair. Naturally, sun protection options including biminis and shade-sails are available across the range.
The Source 22 can be specified with 100% Electric or modern inboard or outboard internal combustion engines with traditional petrol or diesel fuel types. Whichever option you choose guarantees stunning performance. Even without an electric engine, the sustainable production uses recycled and organic materials giving the Source 22 an industry leading green profile.
Like all RAND Boats, the intuitive design of Source 22 reflects Scandinavian aesthetics, while also delivering a sustainable approach to motorboat design with minimum environmental impact. The ultimate expression in design, quality and function.


ELECTRIC POWER RATING
50 to 170 kW
CONVENTIONAL POWER RATING
Up to 250 HP
Tell us what you're interested in and a member of our expert team will contact you shortly.
Tell us what you're interested in and a member of our expert team will contact you shortly.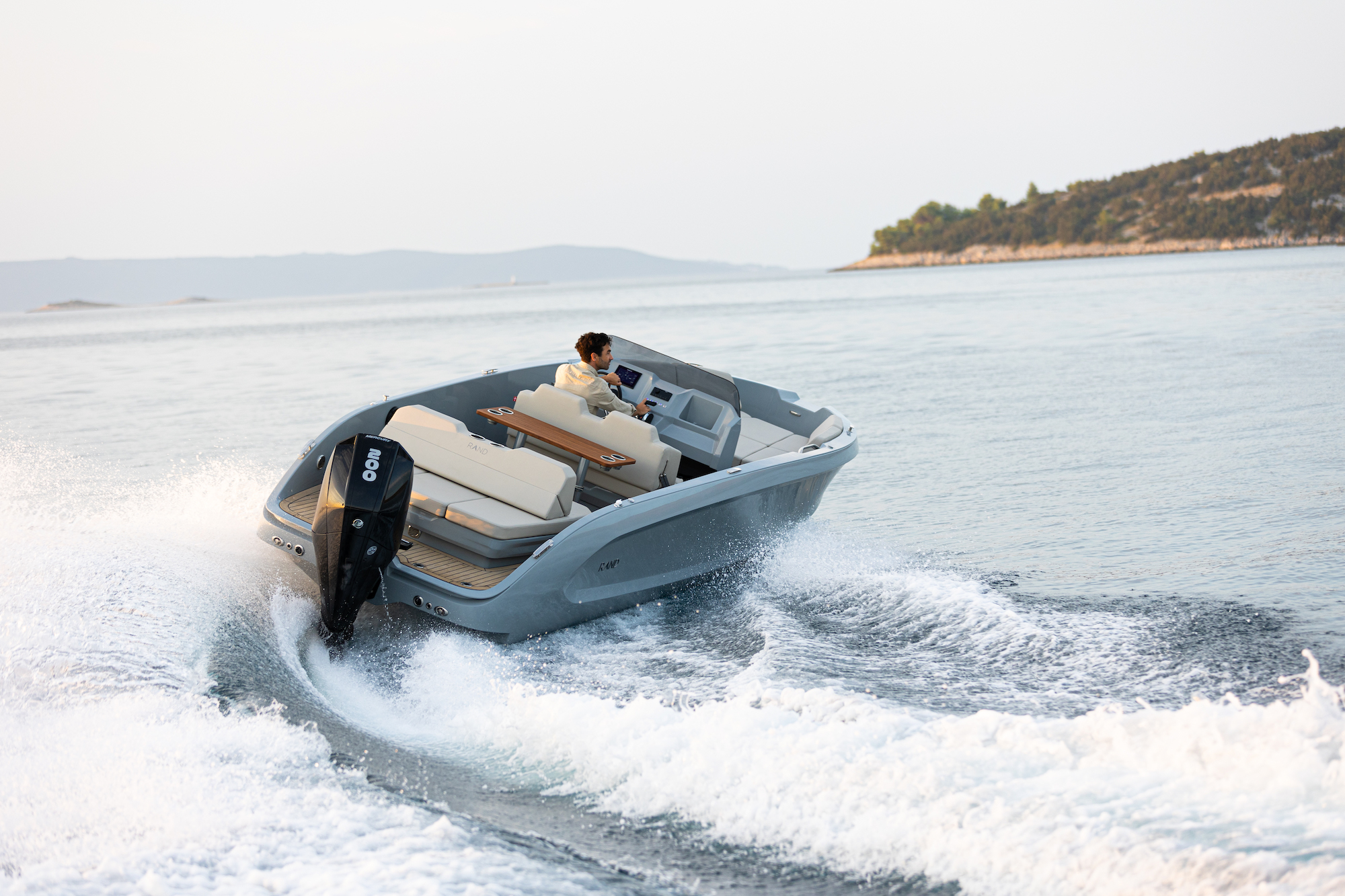 Motorboat&Yachting – April 2023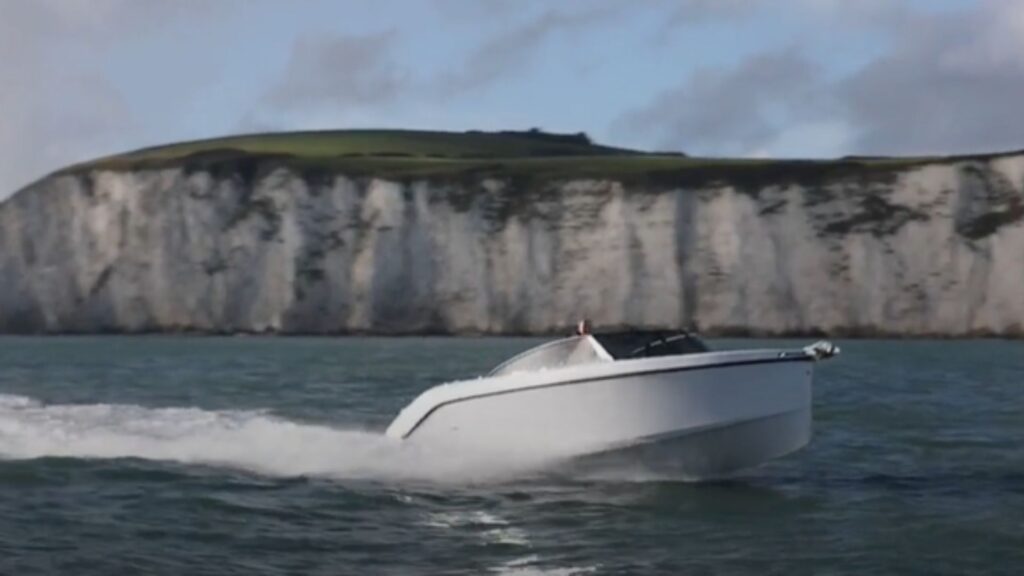 There's more to Danish company Rand than small electric Picnic boats, as Hugo Andreae discovers with a sea trial of the V8-powered Rand Leisure 28…
Gründl-Bootsimport – 2022
The Rand Leisure 28 is the boat of the hour for those looking for a forward-thinking day cruiser with overnight accommodation.
BoatTube – 2021
Simple tour of the 27ft RAND at Cannes Yachting Festival.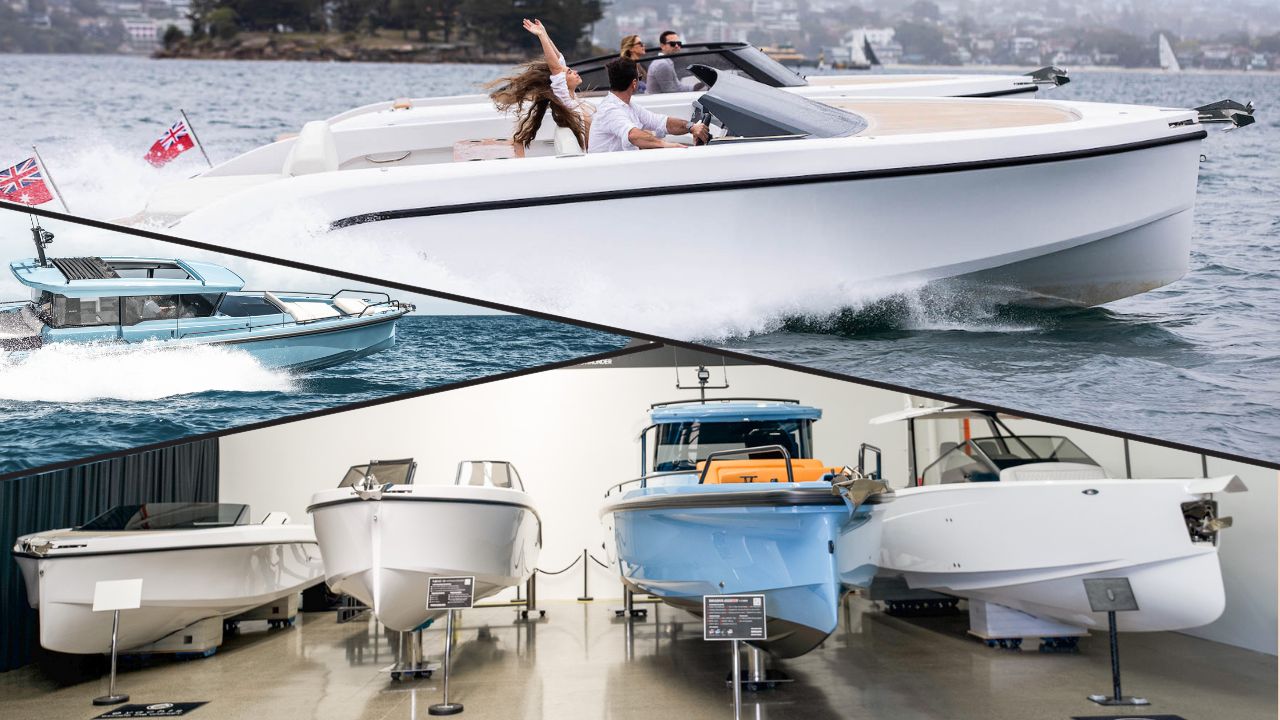 Eyachts welcomes you to explore our stunning showroom at 6C Prosperity Parade, Warriewood. It's a true masterpiece of modern design, offering an immersive and opulent experience for yacht enthusiasts and prospective owners.
read more