The Axopar range has won multiple awards and has many raving reviews from around the world. Read short summaries from the boating press around the world and what they have complimented Axopar for, based on their tests and sea trials.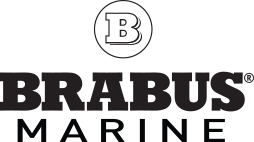 The BRABUS Marine range has been gaining a lot of traction from the press around the world since the introduction in 2018. With recent developments in the range be sure to check out the most up to date reviews on these new boats.

ELECTRIC LUXURY DAYBOATING
As the only fully electric dayboat fleet on the market, RAND has sparked the intrigue of many journalists around the world. Discover what they have to say... 

Despite being a relatively new brand, people around the world are intrigued by the new Pardo range. With so many reviews and walkthroughs now from around the globe, we selected a few so you can get to know the models.
The Greenline Yachts have been declared by magazines to be arguably the most significant new boat of the decade. Find real reviews and non-bias opinions about the entire Greenline range and discover the true meaning of eco-friendly boating.

Eyachts Managing Director has been watching the Sirena range grow over the past years, seeing the yachts at International Boat Shows, as well as reading and watching reviews deciding to bring these vessels to Australia and New Zealand.