Cutting edge technologies, design, elegance, quality and customisation based on experience are Pardo Yachts' mantras.
The Pardo 43 is characterised by innovative features, the best technical solutions and performance as well as comfort and luxury, both inside and out. This boat offers outstanding performance and speed owing to the technical engineered hull shape and construction. It offers stability and smoothness in all sea conditions as well as easy maneuverability and faster planing. 
Onboard, the Pardo 43's timeless elegance and unique personality are the results of both the boatbuilders' expert hands and a unique design that showcases craftsmanship, even in the most modern shapes. Thanks to its linear and refined furnishings, the Pardo43 interiors reflect the excellence synonymous with 'Made in Italy',  characterized by a careful choice of wood veneers and meticulous workmanship.
The open space is made up of two large cabins;  the owner's cabin at the bow includes a generous bed, many storage areas, large closets and plenty of natural light. Aft, a wide storage area can be turned into a secondary cabin with two twin beds, closets and more storage areas. The passage between the two cabins is excellent. The head is located between the cabins and offers a separate spacious shower stall.
Make your Pardo 43 truly yours. Choose from a wide range of materials and customise your sea experience from hull to deck, inside and out. Style and sophistication are yours for the taking.


2 persons (with optional +2 singles)

Volvo IPS 500 -370hp x 2- Standard
Volvo IPS 600 -435hp x 2- Optional


Zuccheri Yacht Design & Cantiere del Pardo
Let us know what you are interested in and a member of our expert team will contact you shortly.
Let us know what you are interested in and a member of our expert team will contact you shortly.

Club Marine – December 2020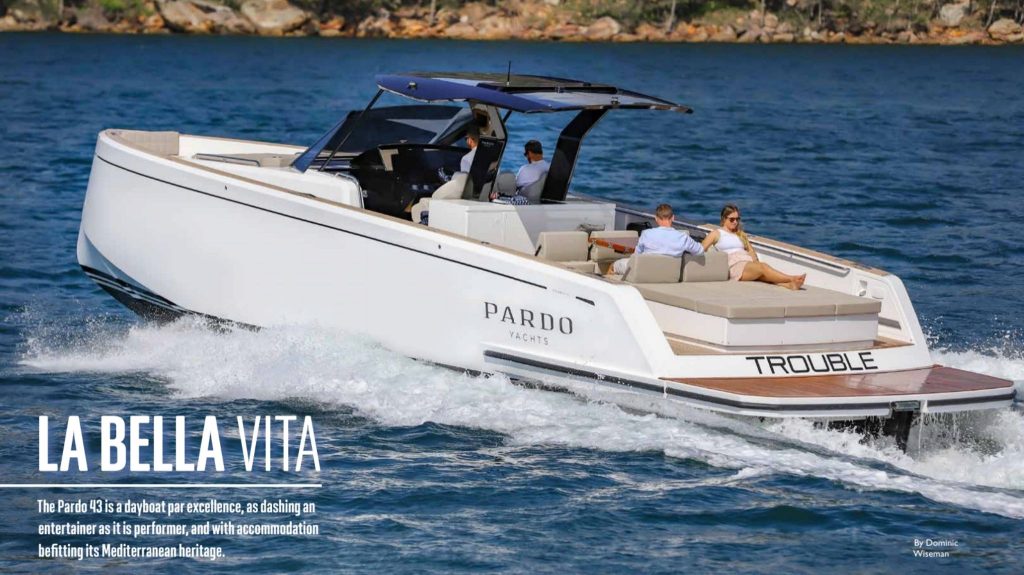 "The Pardo 43 is a dayboat par excellence, as dashing an entertainer as it is performer, and with accommodation befitting its Mediterranean heritage," Dom Wiseman.
Tradeaboat – January 2021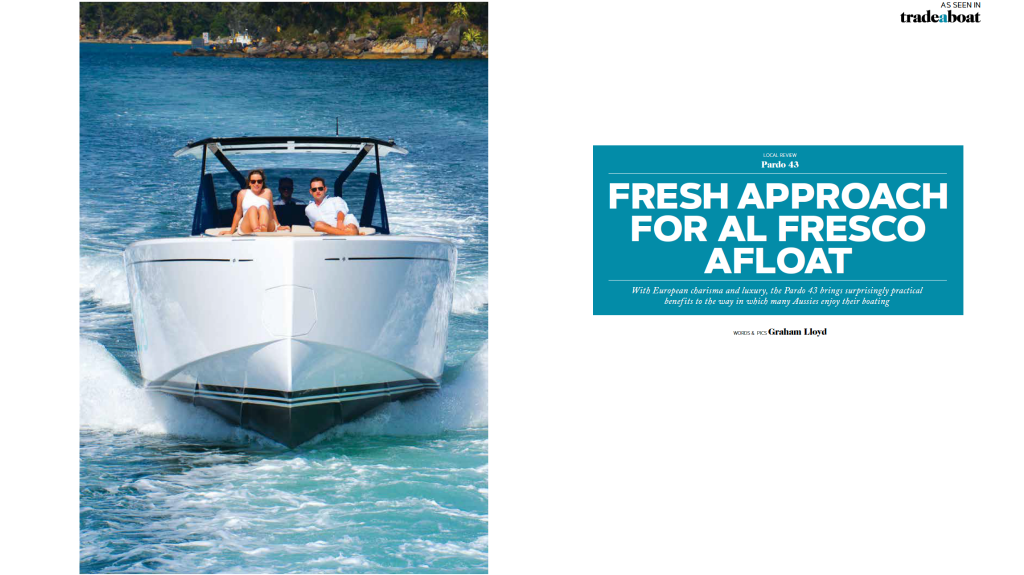 With European charisma and luxury, the Pardo 43 brings surprisingly practical benefits to the way in which many Aussies enjoy their boating.
Club Marine – December 2020
Dom Wiseman is on the Pittwater aboard the Pardo 43, a new European day boat that combines innovative design features with a very social layout.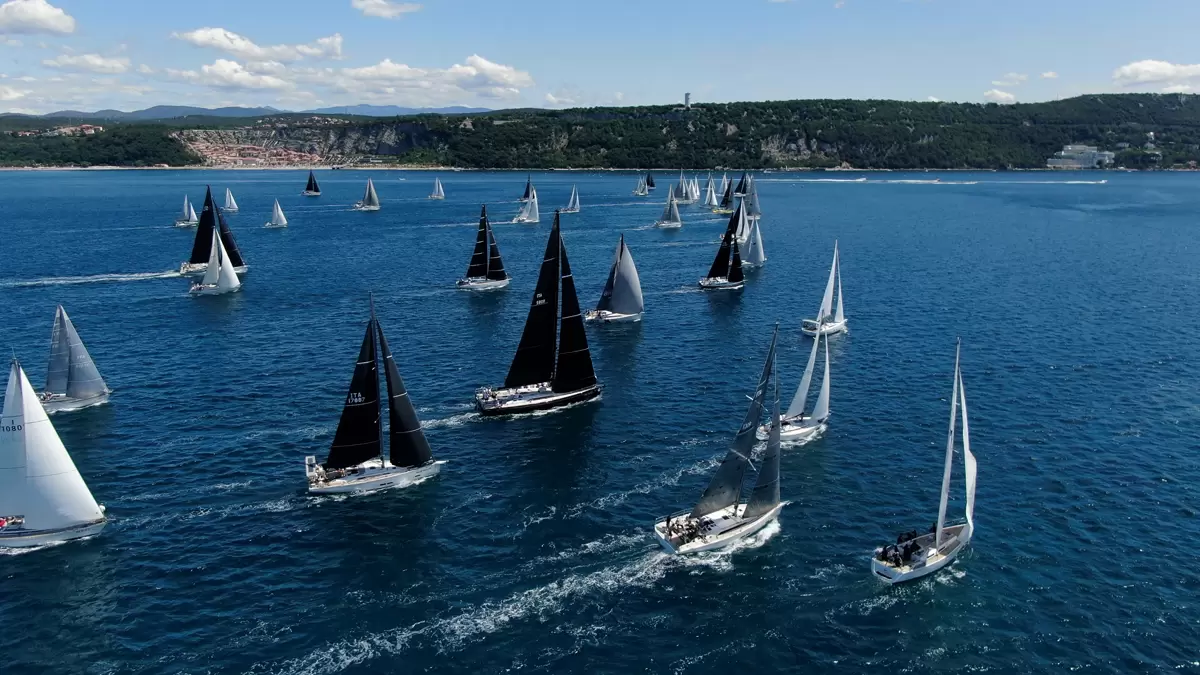 Welcome aboard as we embark on a fascinating journey through the
illustrious 50-year history of Cantiere del Pardo
read more