Cutting edge technology, design, elegance and quality come together in an iconic yacht.
The Pardo range offers a selection of walkaround day boats and cruisers to meet the demands of a discerning and sophisticated yachtsman. Stand out from the crowd at anchor or at sea as you cruise smoothly with speed aboard your Pardo Yacht.
Ranging from the 11 metre Pardo 38 up to the 18-metre Endurance 60, Pardo's unique Italian style and functionality both above and below decks has won many admirers throughout the world, quickly becoming the number 1 walkaround day boat in the sector. This rapid growth can be put down to giving the modern boater the experience, quality and style that they demand.
Let us know what you are interested in and a member of our expert team will contact you shortly.
Pardo Yachts in Australia and New Zealand
Eyachts is the exclusive dealer of Pardo Yachts in Australia and New Zealand and are proud to offer this exceptional brand to our customers. Owners Cantiere del Pardo are passionate boat builders who are innovating at every step of the process.
Peter Hrones, Eyachts Managing Director has only positive things to say about the brand and their place in the Australian dayboat market;
'I am drawn to this kind of clever engineering and cross-pollination of the world's best technology. Understanding our extreme weather and waterways in Australia and NZ, not every day is a boat is suitable for our market.  It is Pardo Yachts' detail and construction methods that we now look for in our next generation day boats for our new and existing customers. As soon as you hop on board any of the models, that Italian flair is written within the design, the quality and feel of the boat. The more you spend time onboard you see how clever but how everything is simple and it works! "
Cantiere del Pardo is one of the most prestigious shipyards with over 4500 boats produced, focused on high performance, quality and comfort. Pardo is an elegant 'Made in Italy' boat, with a mix of power and opulence, comfort and functionality that can be customised on request.
Pardo's endless pursuit of quality and perfection has resulted in them becoming the world leader in the open walkaround luxury yacht market.
Highlights and Achievements
Pardo 38: 2020 European Powerboat of the Year
Pardo Yachts: Official partner and supplier of the Luna Rossa Prada Pirelli Team at the 36th America's Cup
Let us know what you are interested in and a member of our expert team will contact you shortly.

JM Boats- September, 2022
Pardo GT 52 Yacht Tour at Cannes Yacting Festival.
Review Guy- October, 2022
Full yacht tour of the Pardo GT52 with galley up.
Elevate Yacht- October, 2022
The Pardo GT52 is a great combination of what you have come to expect from Pardo Yachts, while adding more interior space which has multiple customizable layouts. Choose from Galley Up or Galley Down layouts. Powered by standard Volvo IPS 650s, you have the option to select IPS 700 or IPS 800 to push the vessel to over 35kts!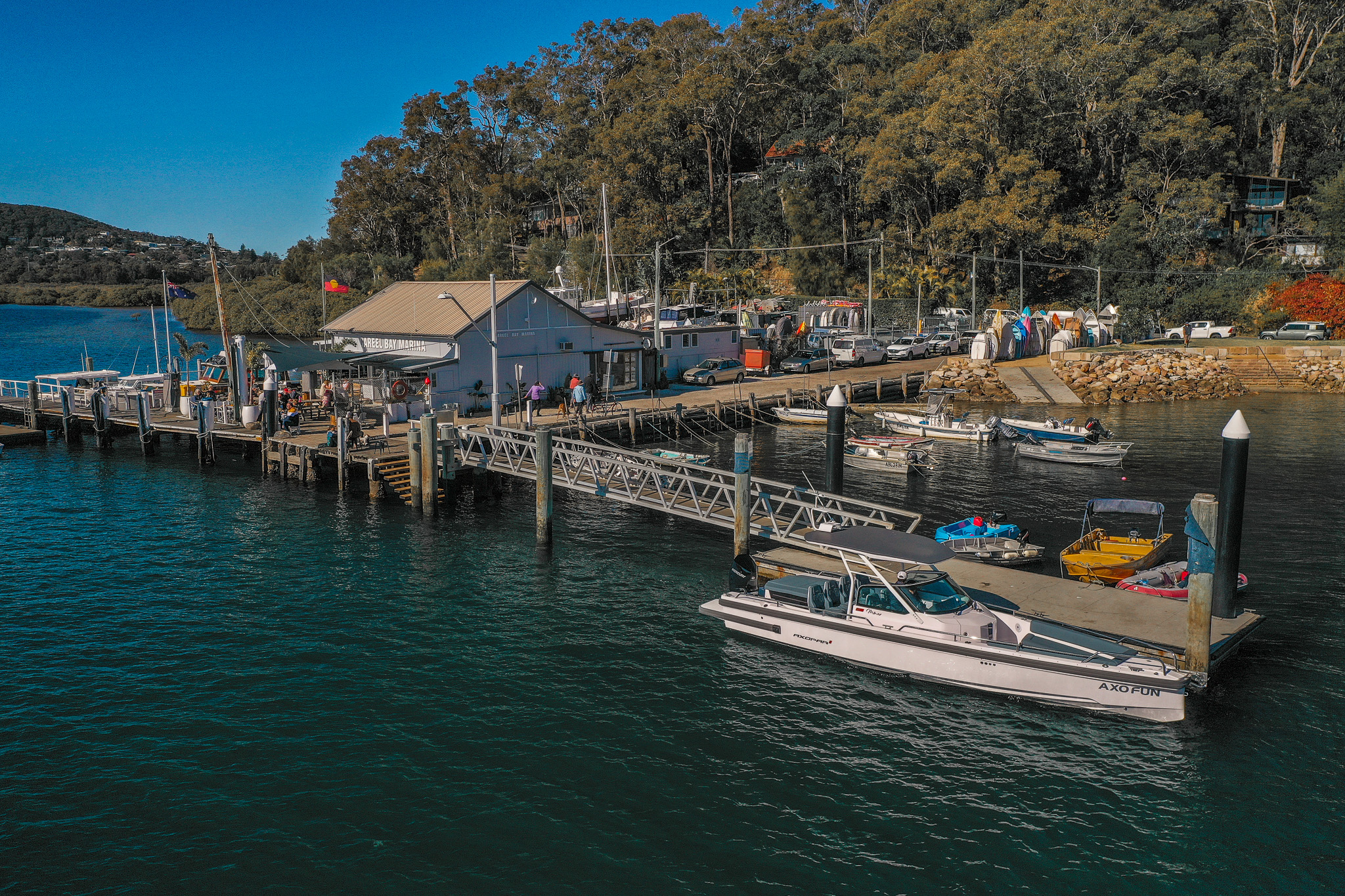 Discover Sammy's, the newest waterfront oasis in serene Careel Bay, Pittwater. Accessible by water, this charming café welcomes boating enthusiasts with delectable jaffles, sweet treats, and tempting coffee. The Eyachts team approves, making it a must-stop for every boater craving a delightful waterfront experience.
read more