STYLISH AND EFFICIENT ECO-FRIENDLY DAYCRUISER
PRE-LOVED | 2022
| Torqeedo 4.0 RL – 7Kw Lithium Battery Bank |

AVAILABLE NOW | $130,000
Beautiful eco-friendly 23 ft Day boat for the distinguished cruiser. This boat has a 10km – 12 km range at 7 – 10knots top speed. The perfect commuter and family picnic vessel for the summer.
The extraordinary hull design and unique functional layout of the RAND Mana 23 makes it the arguably most intuitive, user-friendly, stylish and environmentally friendly electric day runabout on the market.
Not only does its hull effortlessly slice the waves, gliding silently through the water with style and speed, it also features a distinctive hangout space ideal for all your social experiences on water.
Mana 23's unique functional layout centres the steering console and places the majority of passengers in the front, allowing the driver to engage in the conversation and enjoy uninterrupted face-to-face interaction with friends and family.
The remarkable stability and balance on board the RAND Mana 23 provides extra comfort to passengers. When coupled with its low weight hull it simplifies manoeuvring and makes steering intuitive, whatever your level of sailing ability.
Like all RAND Boats, Mana 23 is designed and constructed to require minimum maintenance by combining the Scandinavian aesthetics and user-friendly functional solutions with RAND's ubiquitous sustainable materials.


MAX SPEED RANGE
7 - 10 Knots
Boating Magazine – March 2023
Axopar's 45 XC Cross Cabin is based on the same hugely successful formula as its smaller sisters, the 37, 28, 25 and the entry-level 22—but this one's on steroids.
YachtBuyer – April 2023
In this walkthrough tour and review by YachtBuyer, shot during the 2023 Düsseldorf Boat Show, Jack Haines sees if this is the most comfortable cruising boat in the impressive Axopar line-up.
Yachts Croatia – July 2023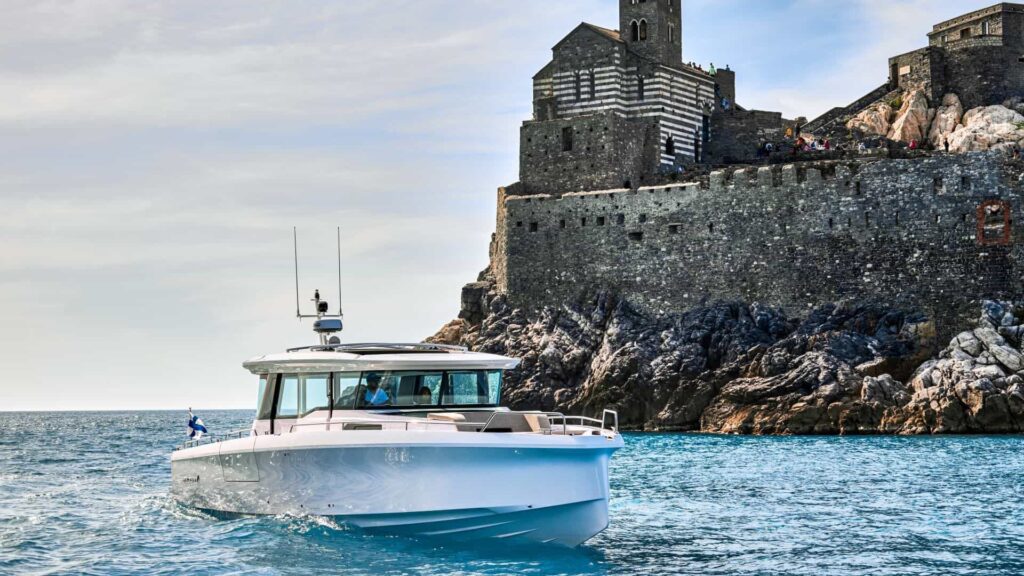 Axopar 45 XC Cross Cabin boasts elegant Scandinavian interiors and innovative solutions is the ideal boat for unbridled adventurers.
Explore the Grand Opening of Eyachts and Carbon Yachts' Sydney Showroom in Warriewood. Join us for a glimpse into the luxury and innovation that unfolded as industry friends, clients, and enthusiasts celebrated this remarkable event. Discover the future of luxury yachting in this event recap.
read more