Greenline 33 to 39 Review
Ian Radford is a two time Greenline owner, moving from the 33 to the 39 late 2019. We had a chat to him about what he loved about the previous model, why he made the change and his experiences now owning the 39.
"We upgraded our Greenline 33 to a Greenline 39. The 39 builds on the 33's open, liveable, practical, modern attributes and adds more space, functionality and sea friendliness. The helm door and the thrusters (bow and stern) make the 39 so much easier to use. The easy displacement speed of 9 knots can be easily increased to in excess of 20 knots if you need to arrive sooner – or just have a bit of fun! Peter Hrones again showed that he is a true Gentleman and his company, Eyachts, reflects this approach to business," says Ian.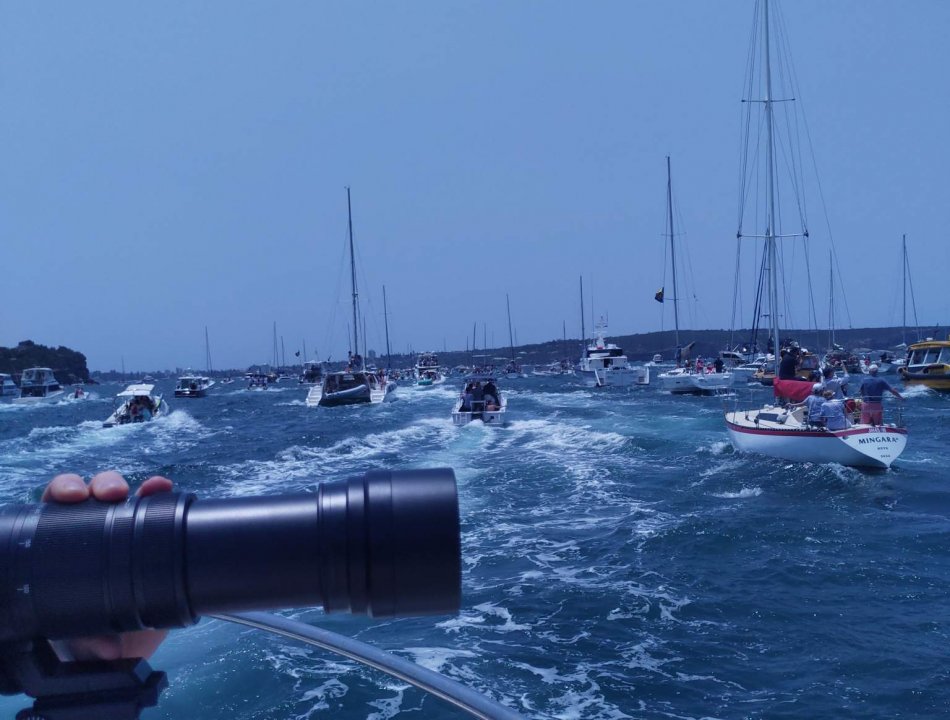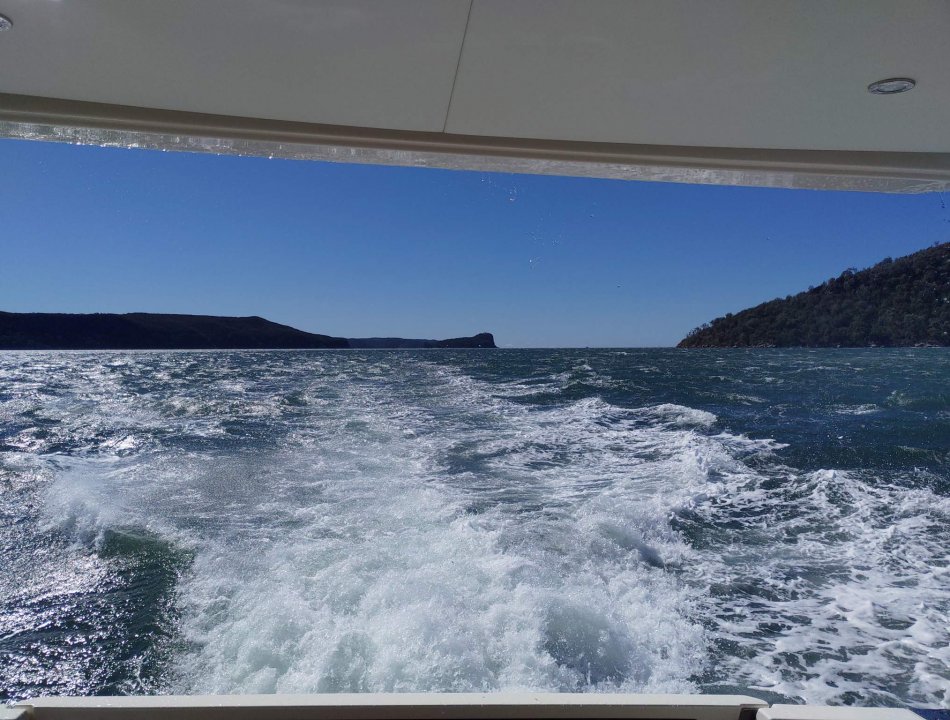 1. What originally drew you to the Greenline brand and the Greenline 33?
When we decided that it was time to move on from our Elan 37 yacht, Ann saw the 33 in a magazine and then looked on the internet  – she liked the open, functional, modern interior, and that it was not a typical 'tupperware' type of powerboat. Our son, Christopher, knew Peter Hrones and organised a demonstration and then we were sold.
2. Are there any key highlights moments you had on board the 33?
We spent 5 nights aboard whilst travelling the Hawkesbury as far as Windsor, other nights in Smiths creek. Day trips with family and friends on Brisbane Water and Cowan Creek.
3. What triggered you to make the change to the 39?
The 33 had the Hybrid Drive. I preferred to have straight diesel propulsion with the benefit of solar charging 240v electrical system. We can leave on our jetty without attaching shore power whilst running the fridge.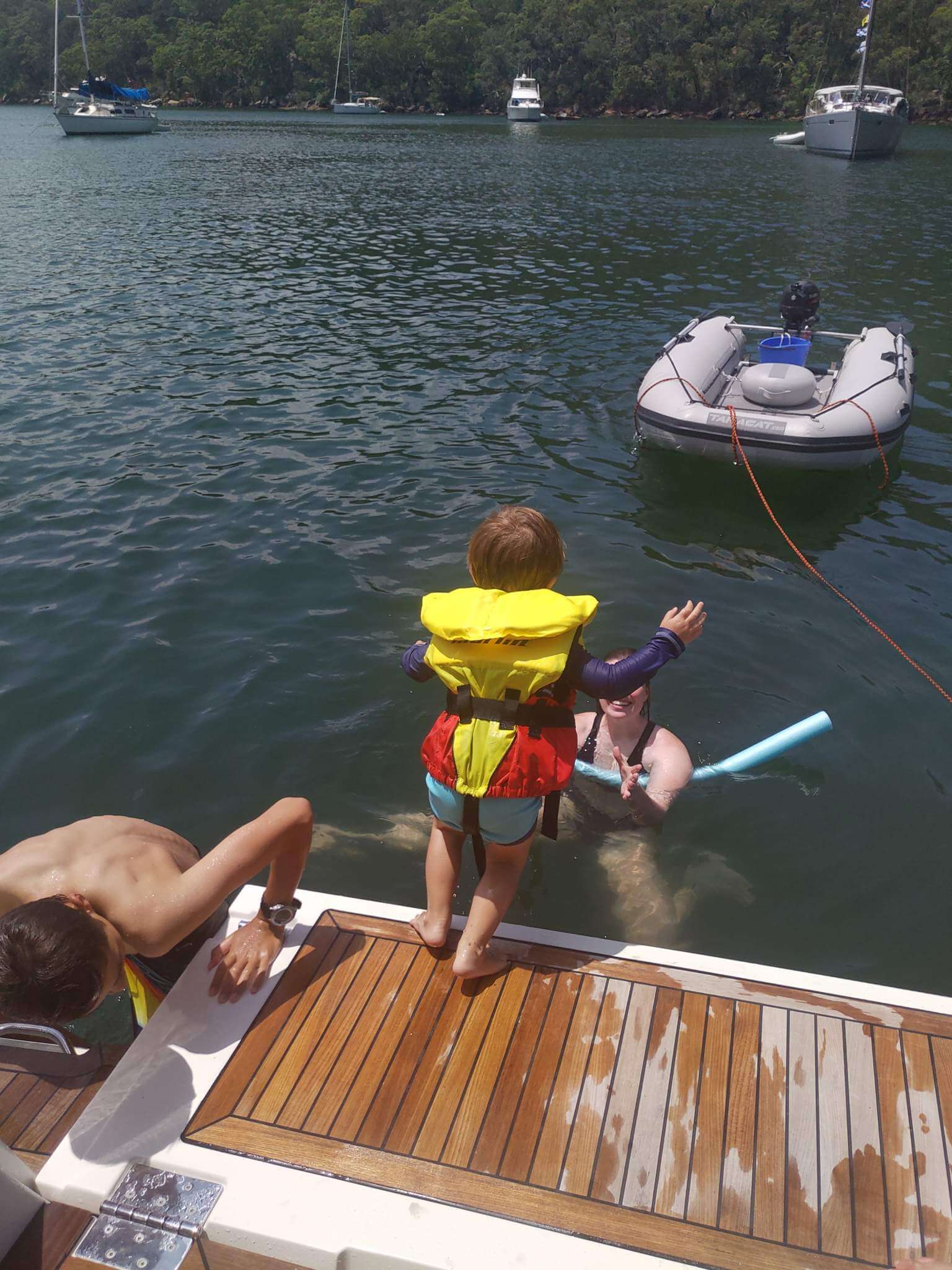 4. What are the key differences you like about the 39 and are you happy with the change?
We are very happy with change to 39!
Larger volume which is better for friends and family.
Lounge is adjacent to the helm.
Second cabin.
Separate shower.
Induction cooktop.
Helm sidewalk door.
Bow and stern thrusters make easy to manoeuvre.
No hybrid drive.
Engine space accessible without having to remove table.
Larger displacement helps make much more sea friendly in messy conditions.
Anchoring from bow centreline.
5. What is your favourite thing about the Greenline 39?
Great liveability on the water.
6. What have you done on the boat so far?
We spent 2 weeks aboard on Sydney Harbour over the Christmas/New Year period with nights in Bantry Bay, Sugarloaf Bay, Balls Head Bay and Cabarita. Several trips with 3-4 nights in Castle Lagoon, Yeomans Bay and Smiths Creek.
7. What is a highlight so far?
After overnighting in Yeomans Bay one of our sons (Christopher)  and his family (Kim, Logan and Hugo) met us in their RIB and spent a lovely day aboard. Plenty of space and easy access to the water with the lowering transom.
8. What would you like to do in the near future?
Spend nights in Smiths Creek when it is quiet. Trip up the Hawkesbury to Windsor with nights in the Colo River and perhaps the Macdonald River. Venture further afield to Lake Macquarie and Myall Lakes.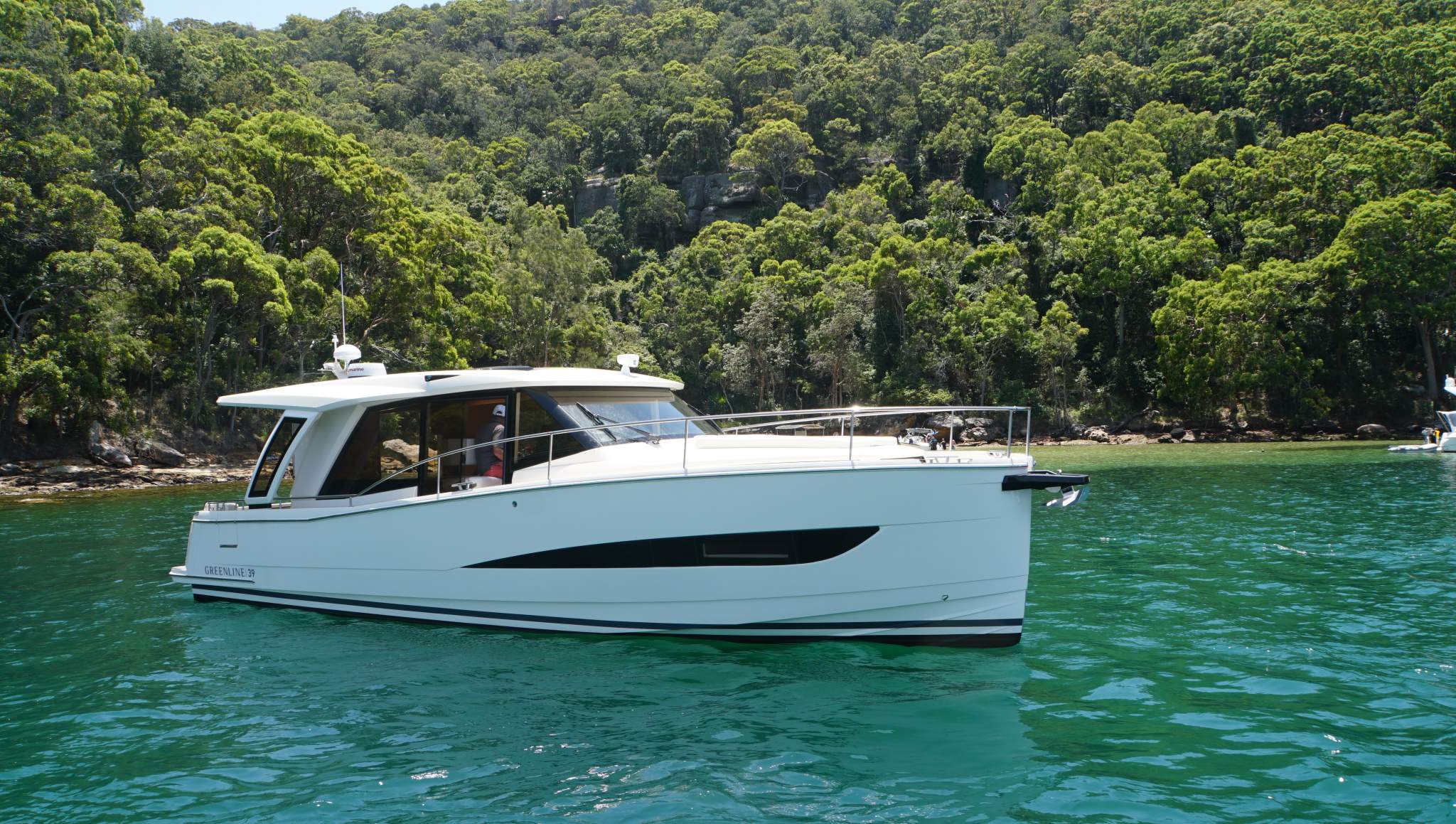 "Over the last 6 years Peter Hrones and e-yachts have made the transition from our Elan 37 to Greenline 33 (Wattever) and then Greenline 39 (Tolivar) easy, achievable and worthwhile. We enjoyed our 33 and love our 39 which is getting way more use even with the Covid-19 hiatus," says Ian.