Exploring the Sirena 88: Superyacht Standard at 88ft
Step aboard the Sirena 88, a vessel that effortlessly marries modern luxury with timeless style. In this blog, we delve into the key features of the Sirena 88, guided by Rowan from Eyachts who provides insights into what sets this remarkable yacht apart in the world of boating. As Rowan describes it, "The Sirena 88, despite its 88-foot length, feels more like a 100 to 110-foot yacht."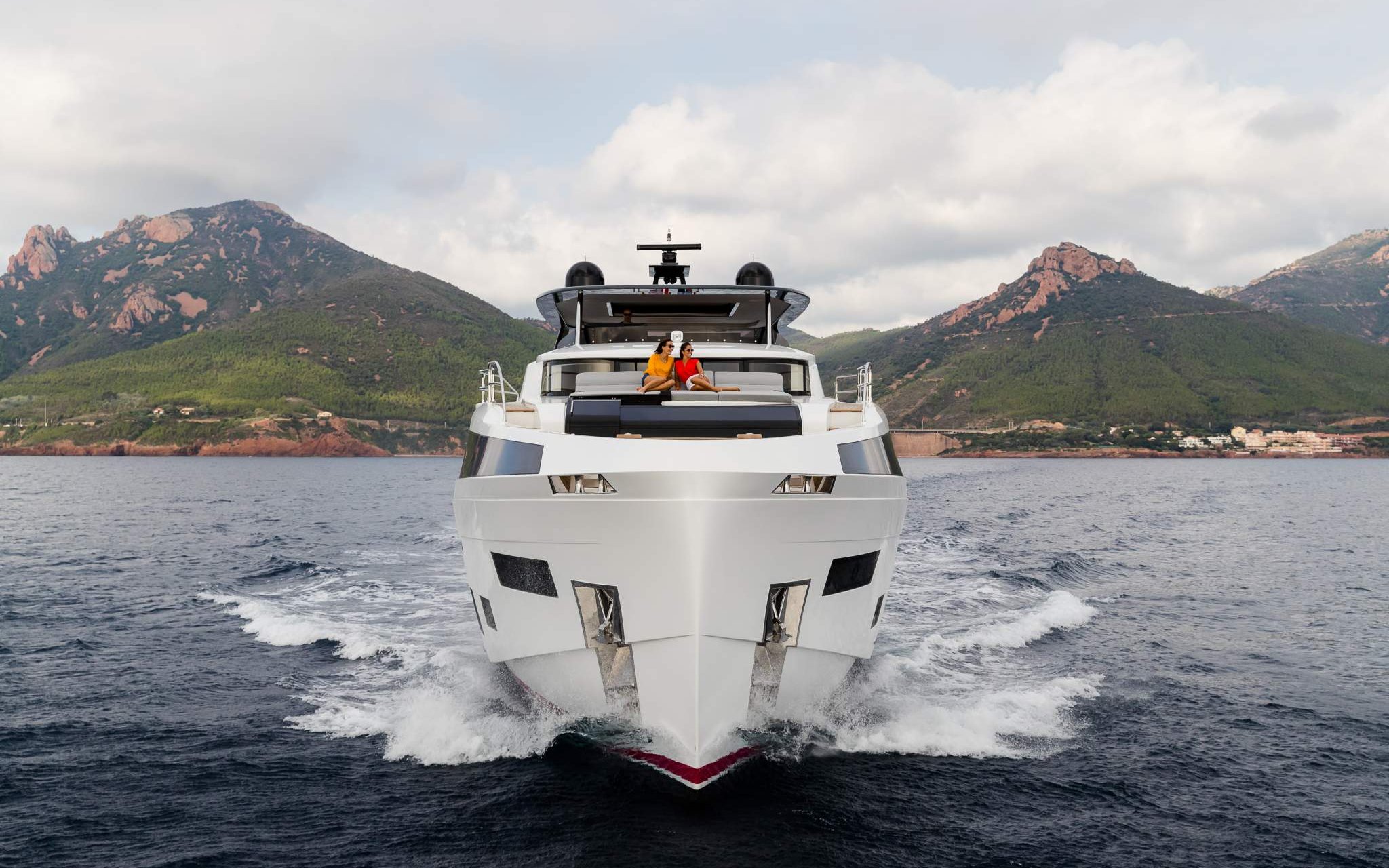 Versatile Rear Deck
Starting at the stern, Sirena Yachts have designed a versatile rear deck. Concealed within this space is a tender and the possibility to house a jet ski. When these toys are in the water and the rear door opens, a vast beach club area emerges, complete with integrated showers. The rear platform offers an up-and-down feature, allowing for easy access to the water or a seamless transition to the dock through stairs or a transition platform. These features elevate the Sirena 88 to super yacht standards.
Expansive Entertainment Area
As you step onto the rear cockpit, you're welcomed by an expansive entertainment area, ideal for socializing and dining. The massive teak table with carbon inlay and stainless steel accents can comfortably seat up to 12 guests. For added privacy, you can lower the rear sun awning, which seamlessly integrates into the support vertical poles, creating an intimate atmosphere.
Convenient Dock Access
 Docking becomes a breeze with the Sirena 88. If you prefer not to manoeuvre from the flybridge, the yacht offers excellent access from the port side. You'll find great visibility from this vantage point, along with stern engine controls and a joystick for precise operation.
Spectacular Saloon
Walking into the saloon, you'll be struck by the immense sense of space. There are various layout options and colour schemes to choose from, allowing for a tailored experience. The saloon exudes a super yacht ambiance, featuring plush leather seats, pop-up TVs, and ample storage concealed behind beautifully stitched leather panelling. 
Elegant Dining Area 
The formal dining area provides an elegant setting for up to eight people, with marble-finished tops and a distinct super yacht feel. Sliding doors on either side of the dining area allow for cross-flow ventilation, enhancing the overall dining experience. The spacious galley, with its massive induction cooktop, oven, and generous refrigeration, is a chef's paradise, perfect for preparing and serving exquisite meals.
Luxurious Accommodations
The layout can be customized to include five cabins, with an on-deck master and four cabins below. The Sirena 88 offers luxurious accommodations, including a full-beam VIP cabin with large integrated hull windows that provide natural light and ventilation. Every cabin boasts opening portholes, ensuring a comfortable and private experience. The yacht also features a laundry facility with double-stacked washer and dryer, making life on board even more convenient.
Master Cabin Retreat
The on-deck master cabin is a true masterpiece, offering a king-sized bed, extensive storage, and a private oasis of comfort. The ensuite bathroom is nothing short of extraordinary, featuring a steam room, double rain shower, his-and-hers vanities, and more. It's a sanctuary within a sanctuary, providing the utmost luxury and relaxation.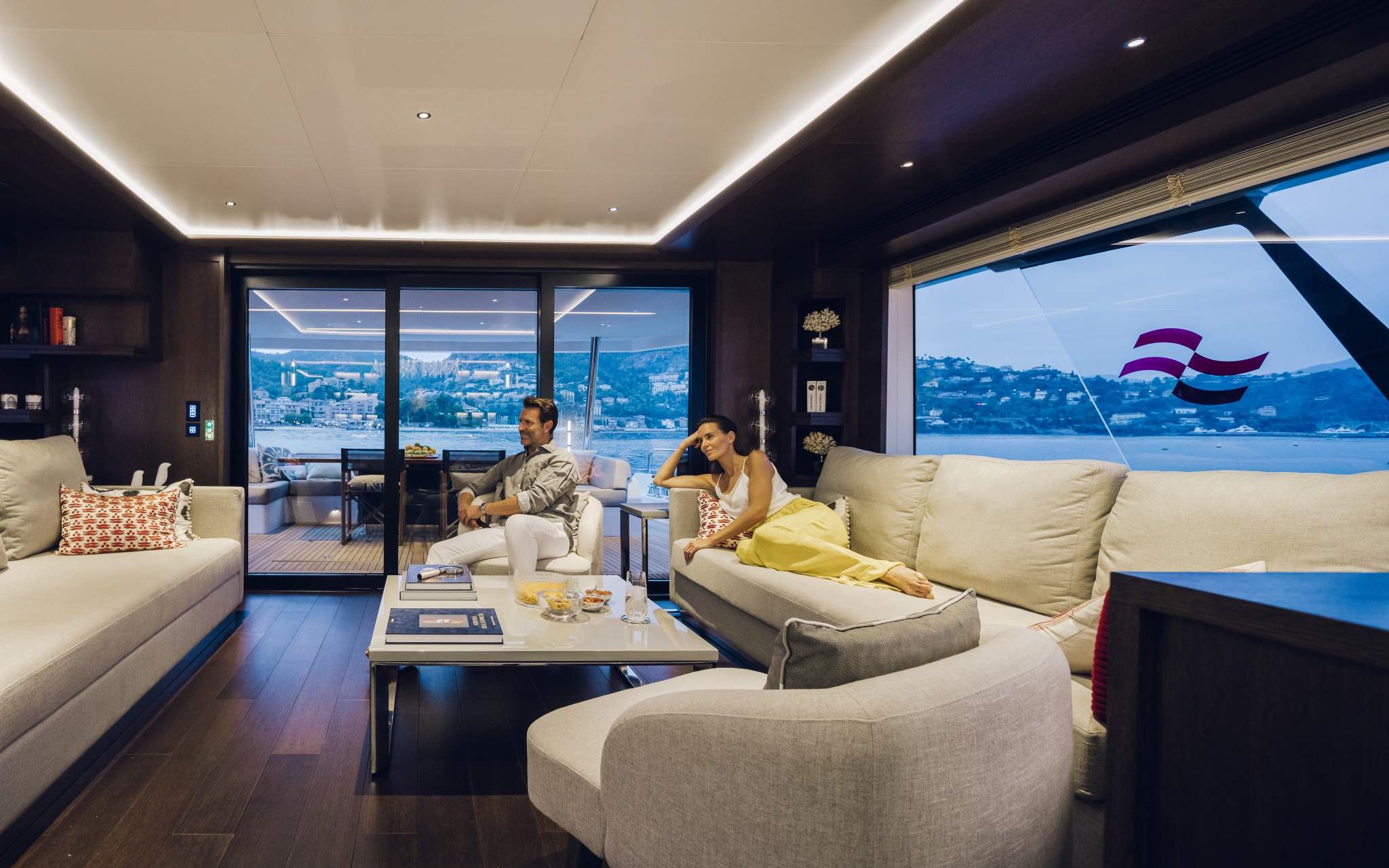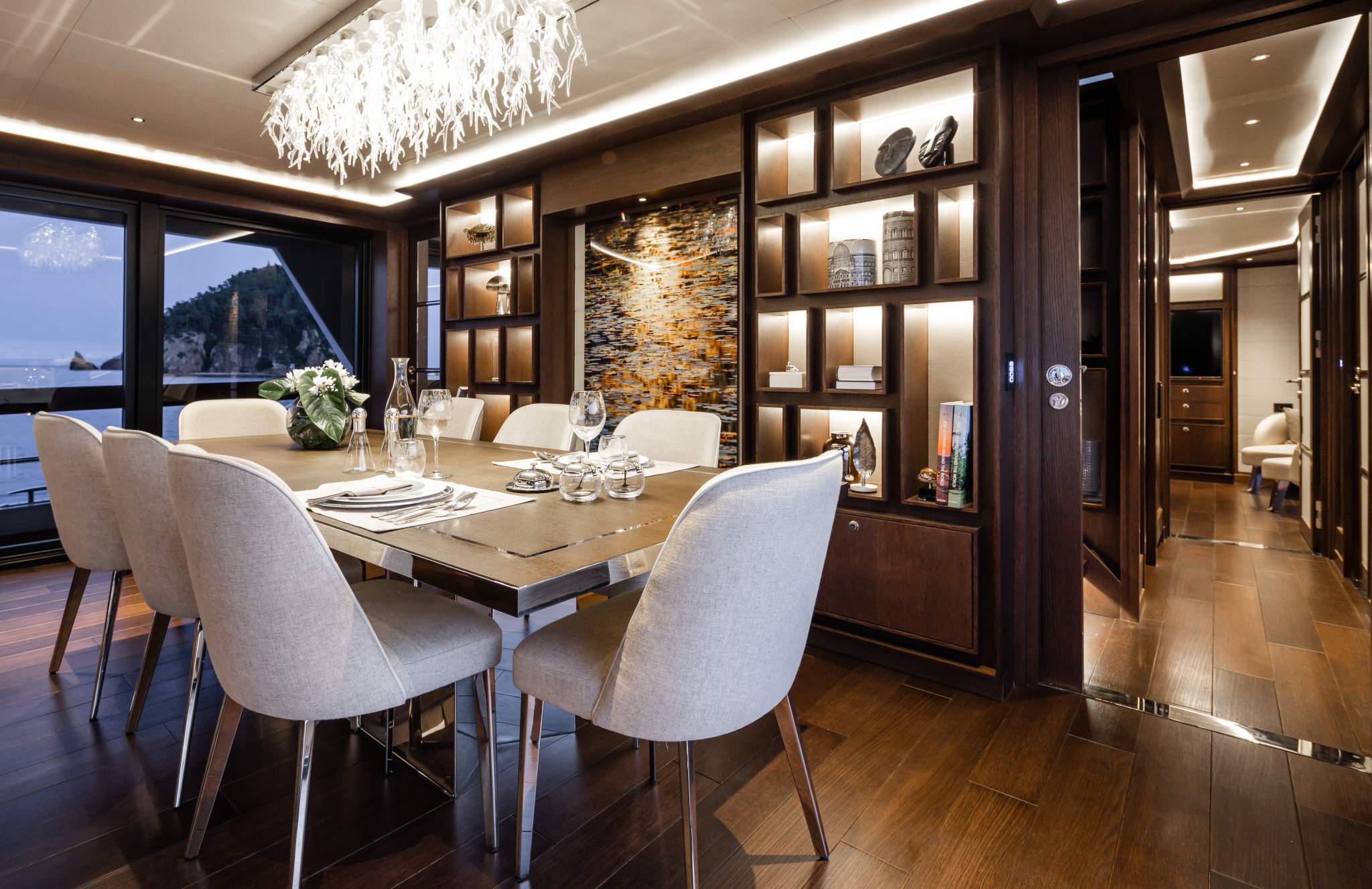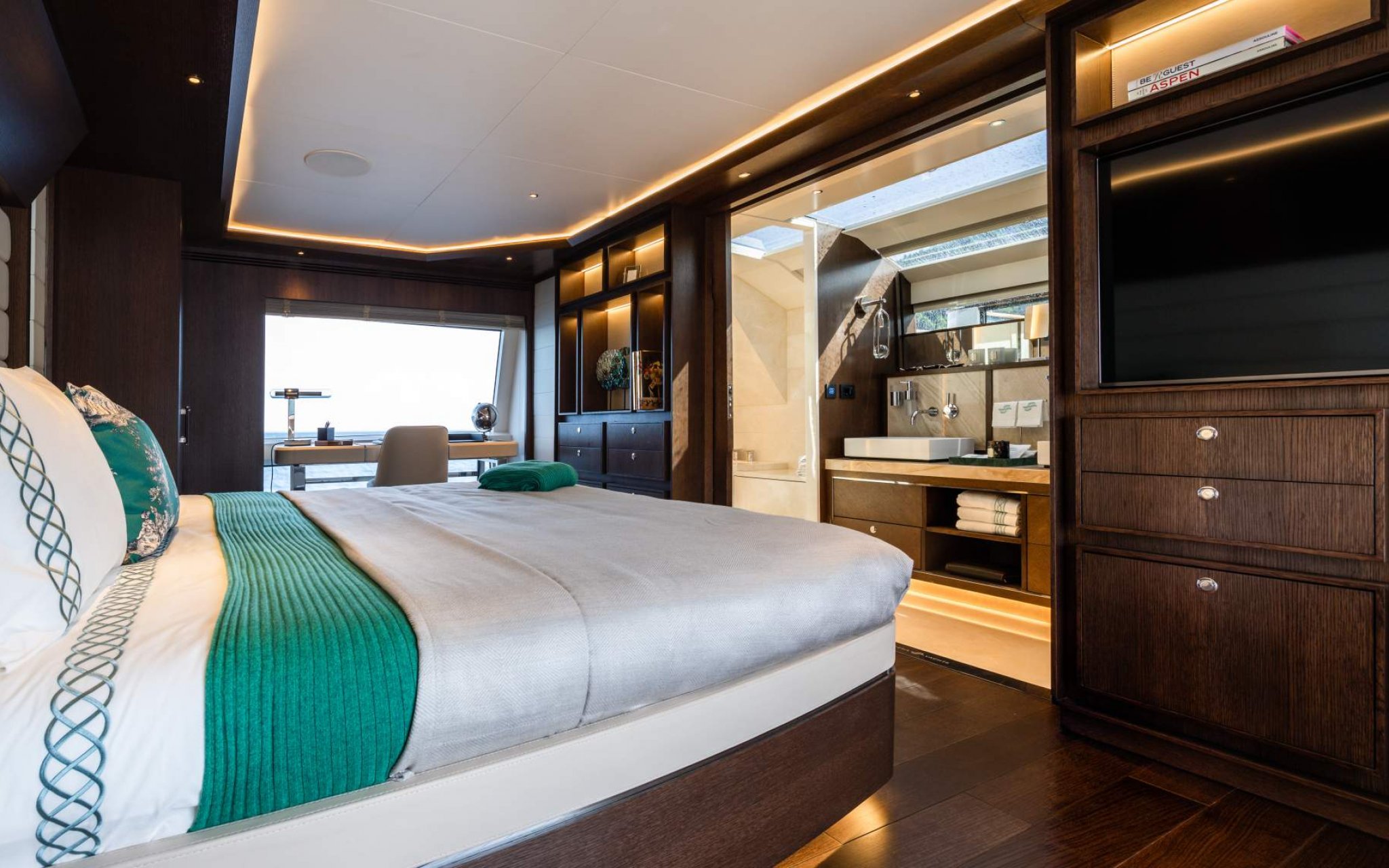 Forward Terrace and Private Pool Option
The forward terrace provides a private retreat for owners with direct access from the master cabin… It can be further customized to include a small swimming pool with a glass window looking into the master cabin. This unique option adds an extra layer of luxury to an already exceptional yacht. 
Impressive Flybridge
The flybridge of the Sirena 88 is a splendid outdoor space, boasting a wide range of features including another dining area and a large bar and barbeque area. The helm station offers excellent visibility and control options, including joystick operation for docking. The carbon fibre integration keeps the centre of gravity low and enhances stability. This area can be customized with features such as a Jacuzzi, davit system for a jet ski, and ample seating for lounging and dining.
Crew Cabins and Engine Room Excellence 
The Sirena 88's engine room is a marvel of engineering, designed for easy access and maintenance. It's a spacious area that can be air-conditioned for added comfort. The yacht features a robust engine setup, ensuring smooth and efficient operation on the water. The engine room is located below deck next to the spacious crew and skipper cabins.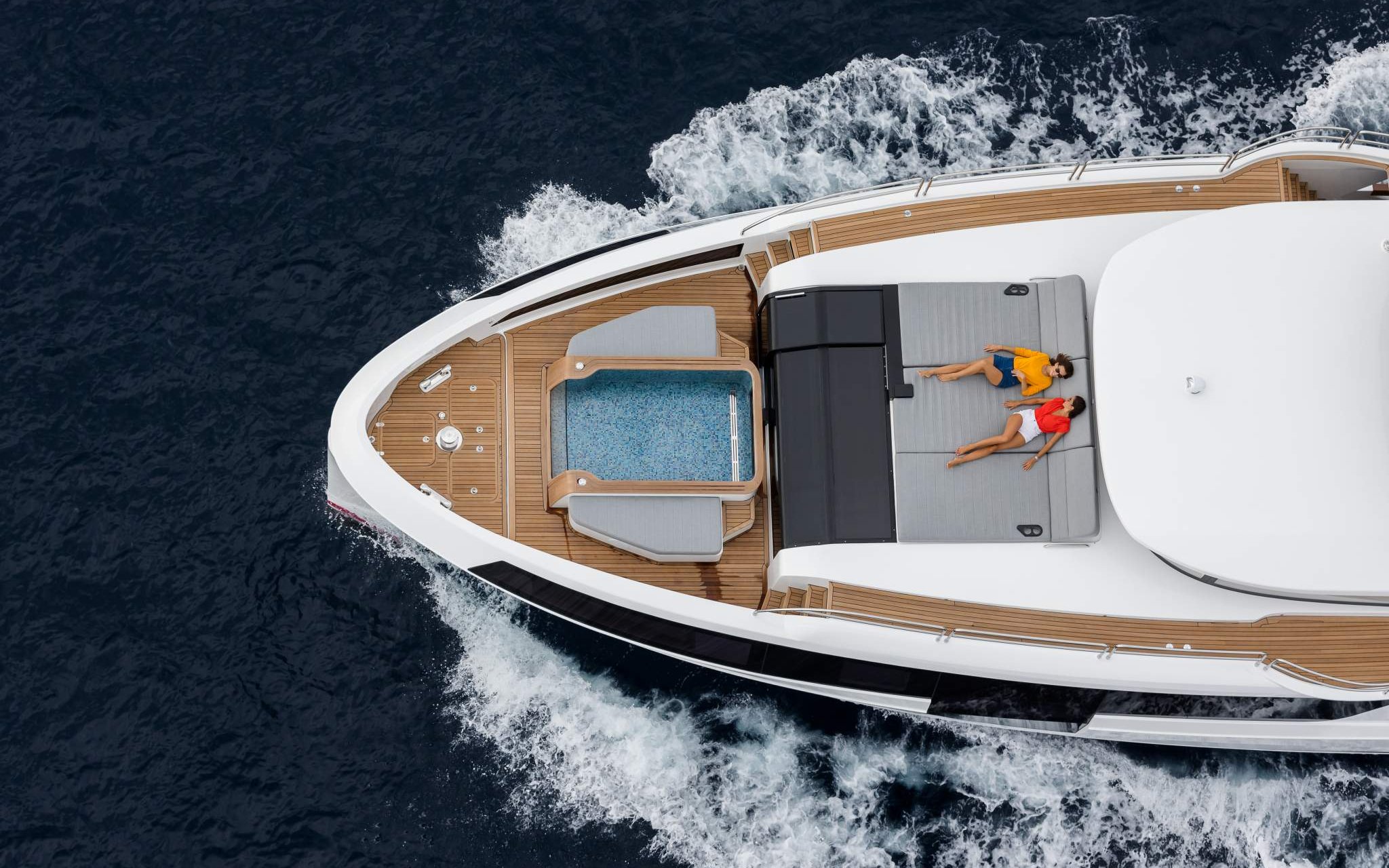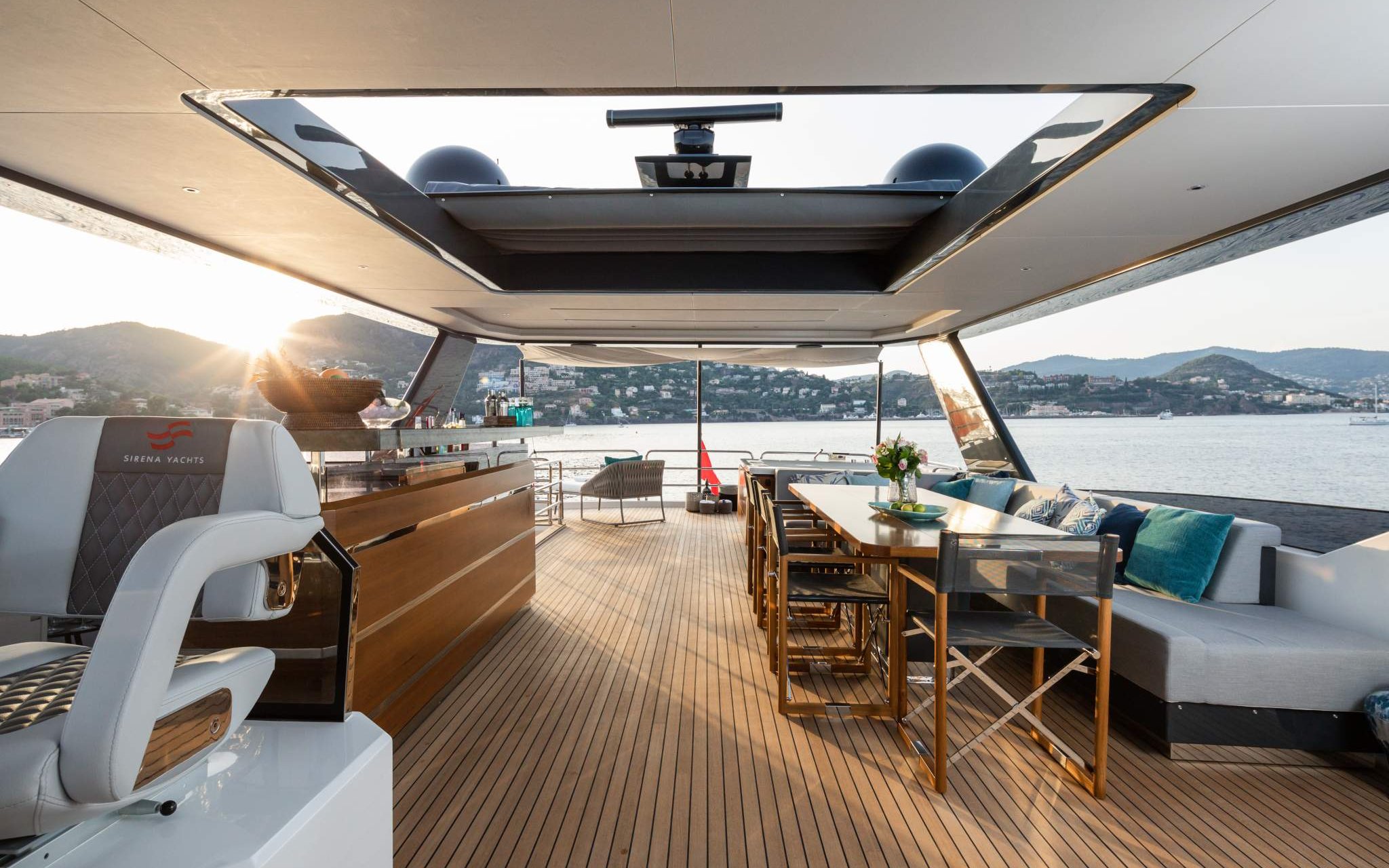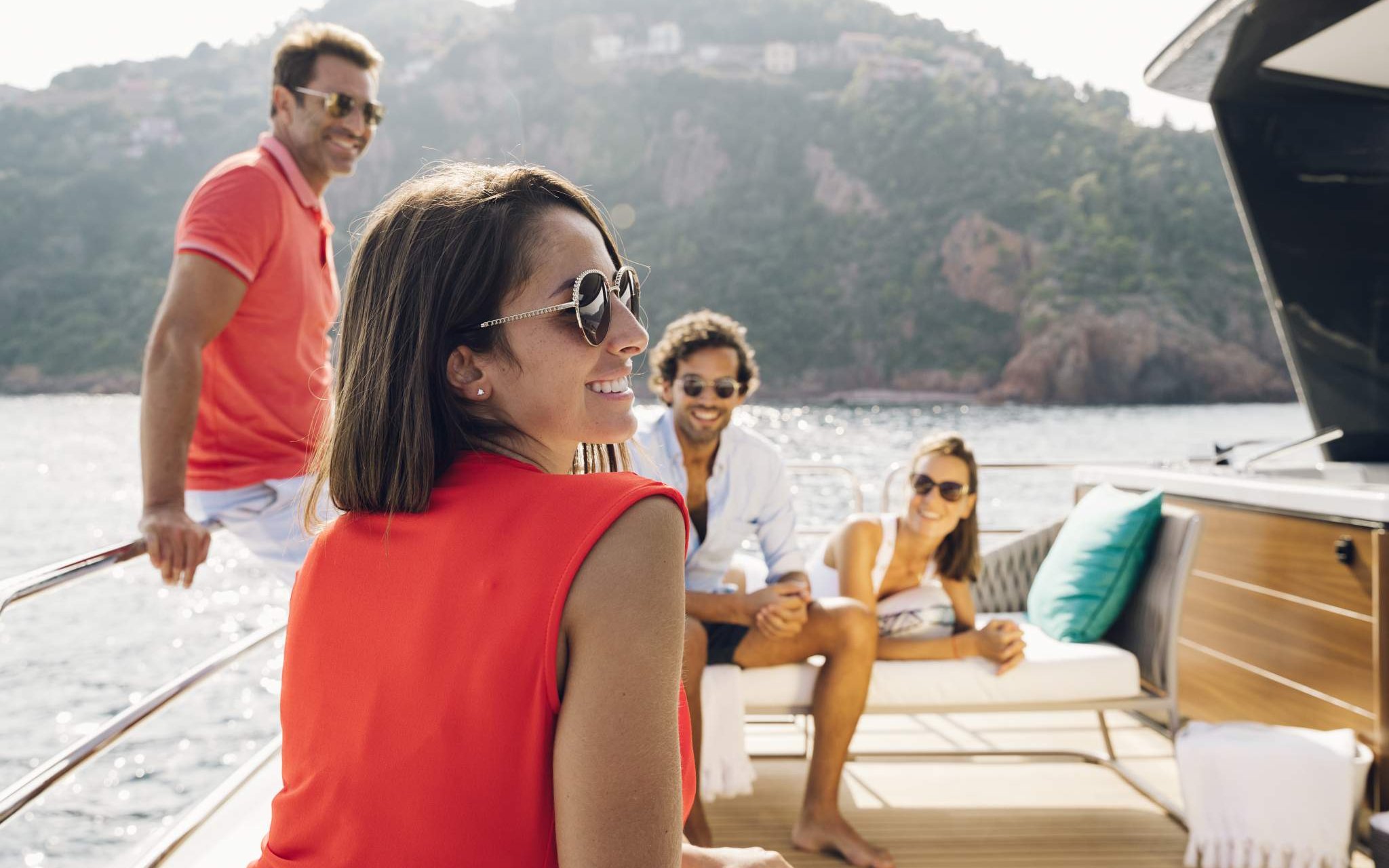 The Sirena 88 embodies opulence, innovation, and adaptability, positioning it as a premier choice in the realm of luxury yachts. As Rowan aptly summarizes, "The Sirena 88 offers a level of customization and quality that rivals the finest super yachts." If you seek a yacht that seamlessly combines style, performance, and comfort, the Sirena 88 is a vessel that demands your attention. Embark on your own unforgettable yachting journey with Eyachts and contact us for more information.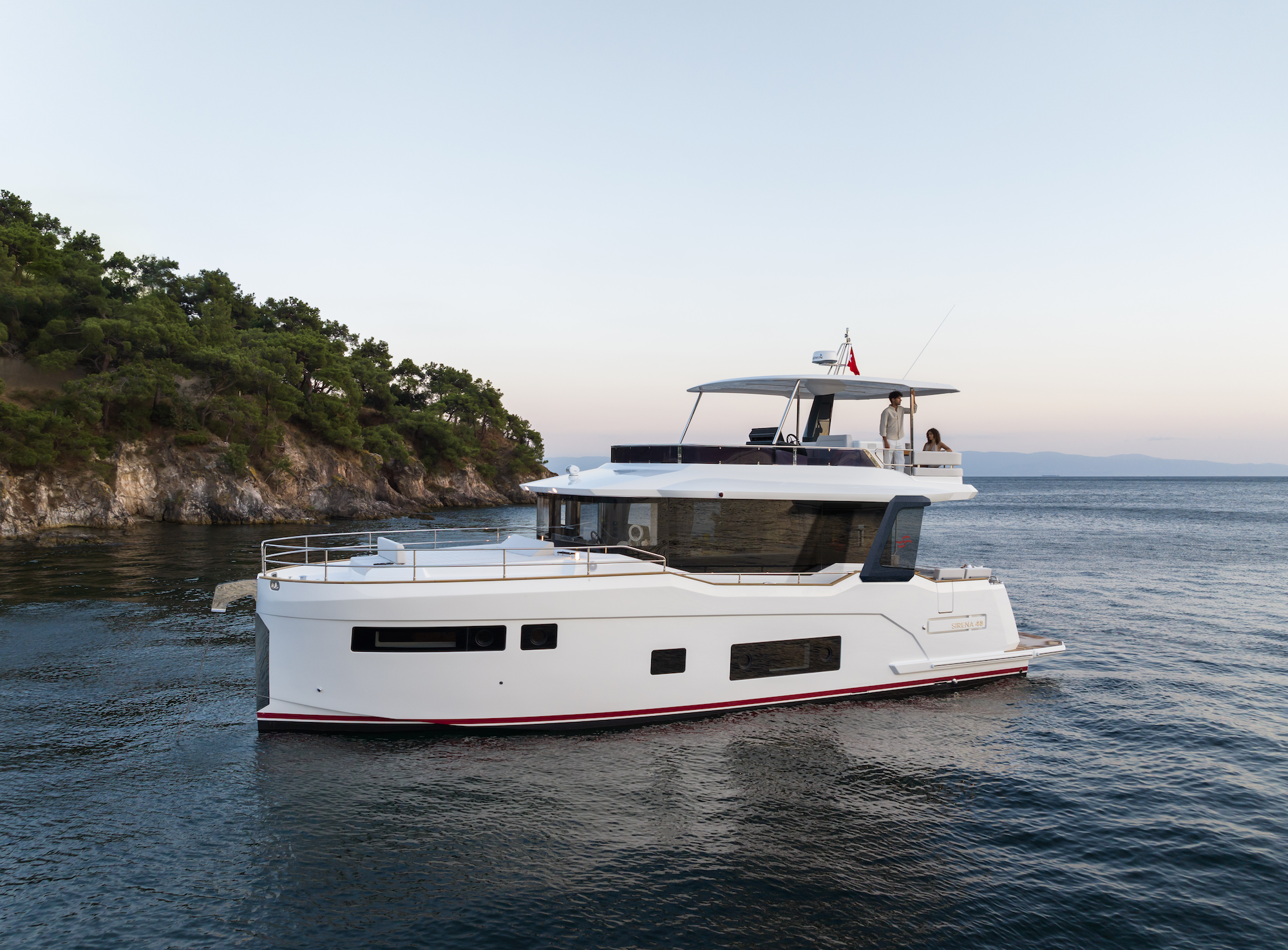 When it comes to unveiling the epitome of yacht luxury, the Sirena 48 undoubtedly stands out. Through the walkthrough video provided by Rowan from E yachts, it's evident that this model isn't just another entry in the boat world. Instead, it's a carefully crafted masterpiece.
read more