Axopar 37 Adventure Boat Sydney
Axopar 37 X Sun Top – Sydney
New look, new feel and new activities…
The Axopar 37 X Sun Top is an adventure boat like no other, launching this incredible performance day-boat in Australia, has changed the game forever. Every hand that has felt the soft suede wheel has without fail stated, "This is the best handling boat I've ever driven."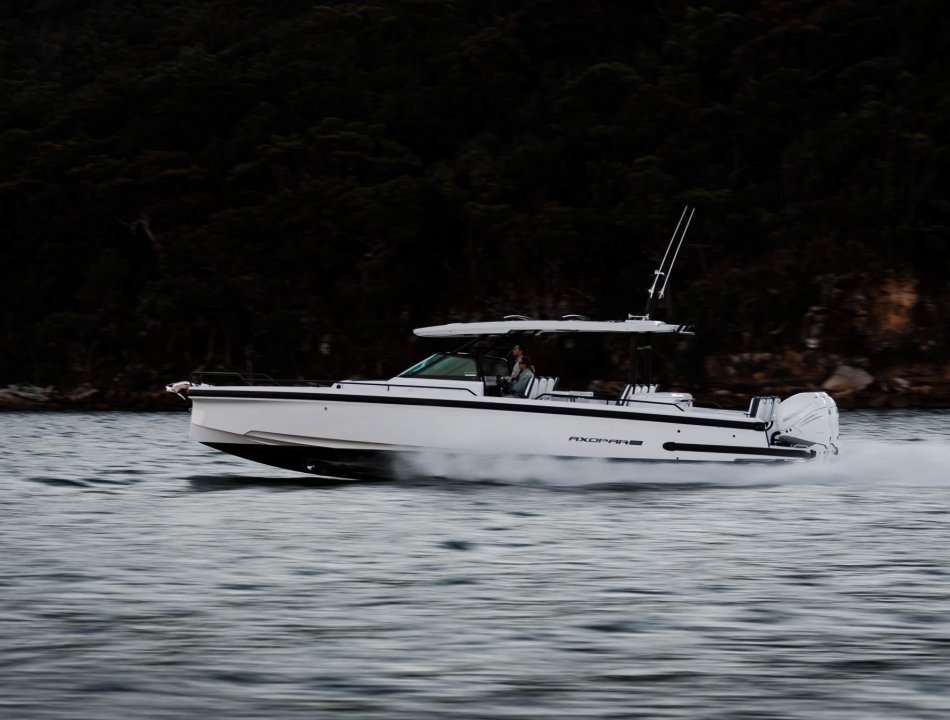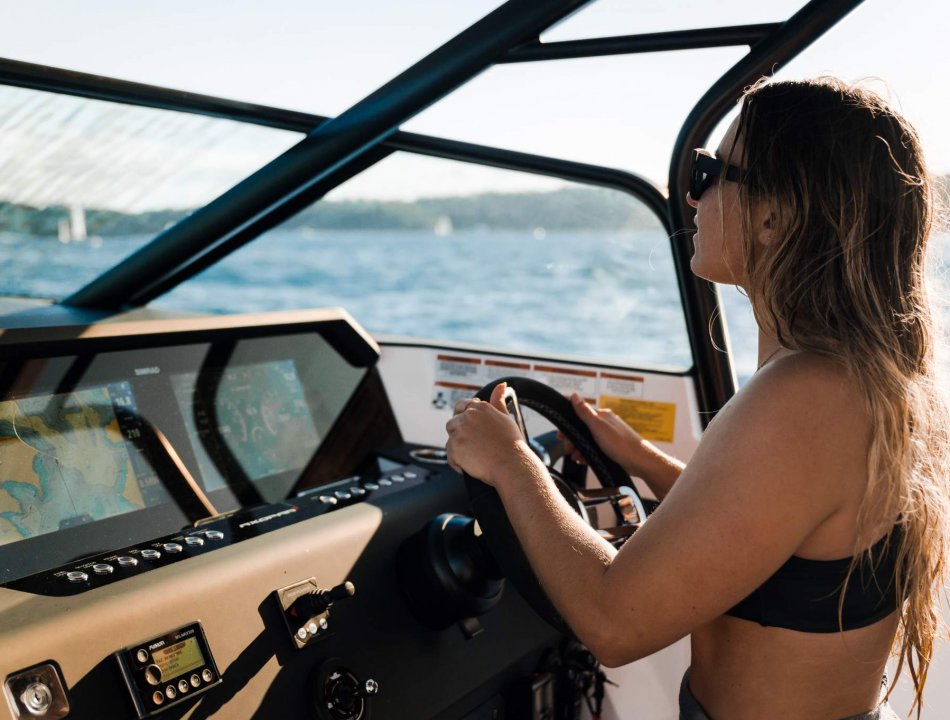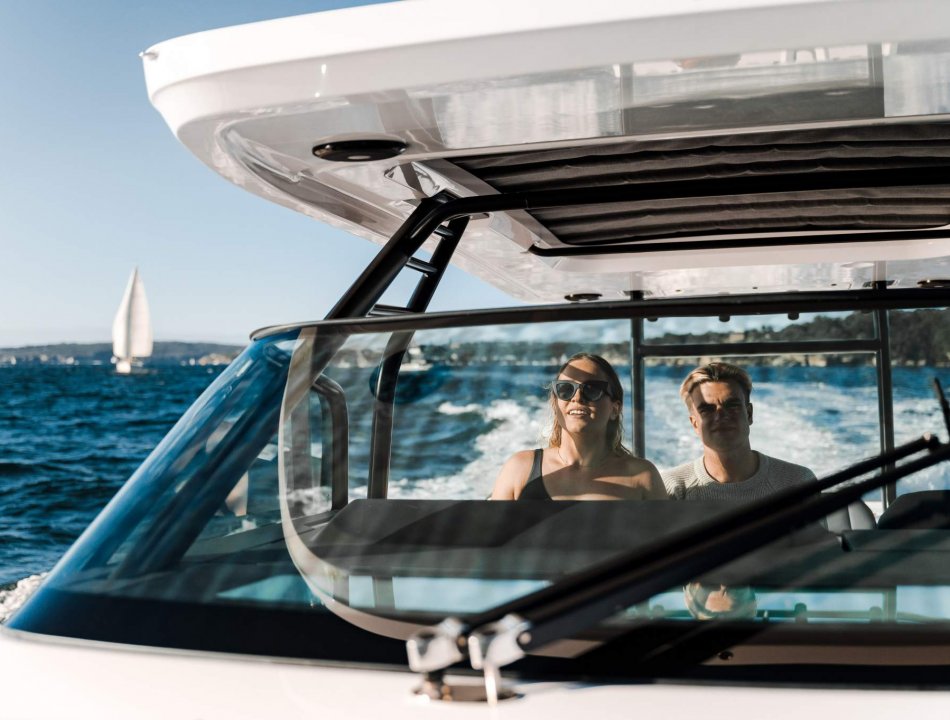 For a month, the 37 X Sun Top spent time flying gracefully through narrow channels and trialling the offshore challenges of Queensland's Gold Coast, who stood no match for her fierce innovative hull design.
Not long after her arrival in Australia her new owners beckoned her to colder climates and a fresh beginning in Sydney. This is the story of a day where the water sparkled like glass in the sunlight and the tranquil water splashed clear blue hues.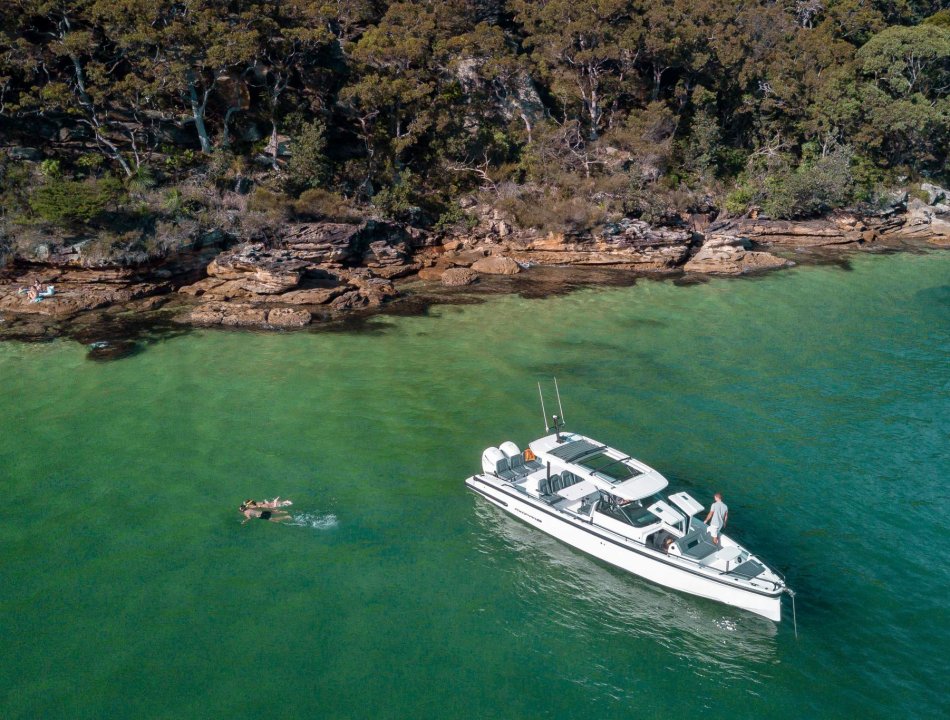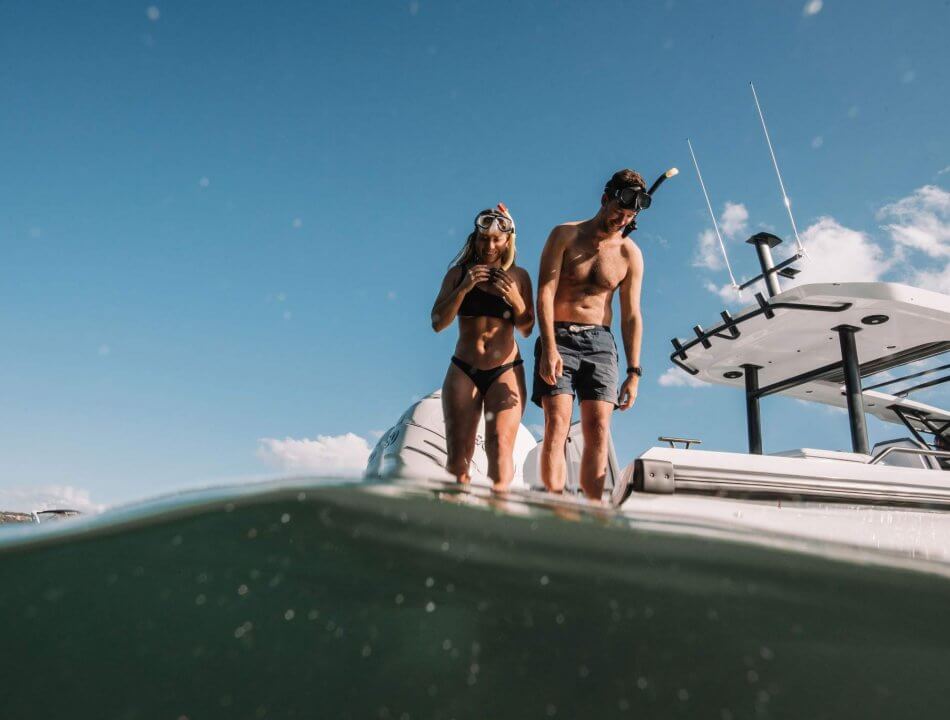 With a bow that slices through waves like a hot knife through butter, travelling offshore from Pittwater to Sydney Harbour was a smooth 45 minute trip cruising at 30kts. With an extended family of cousins and children aboard, a quiet bay named Castle Rock called her royal name. The 1 and 4-year-old safely clambered around the secure walkaround decks with smiles from ear to ear. A feast of fresh sushi and ice-cold beers kept cool from the various fridges to the beat of the powerful new sound system. Suited up with snorkels, cousins Tony and Marnie were tempted to dive in and take a peek of what lay beneath the water.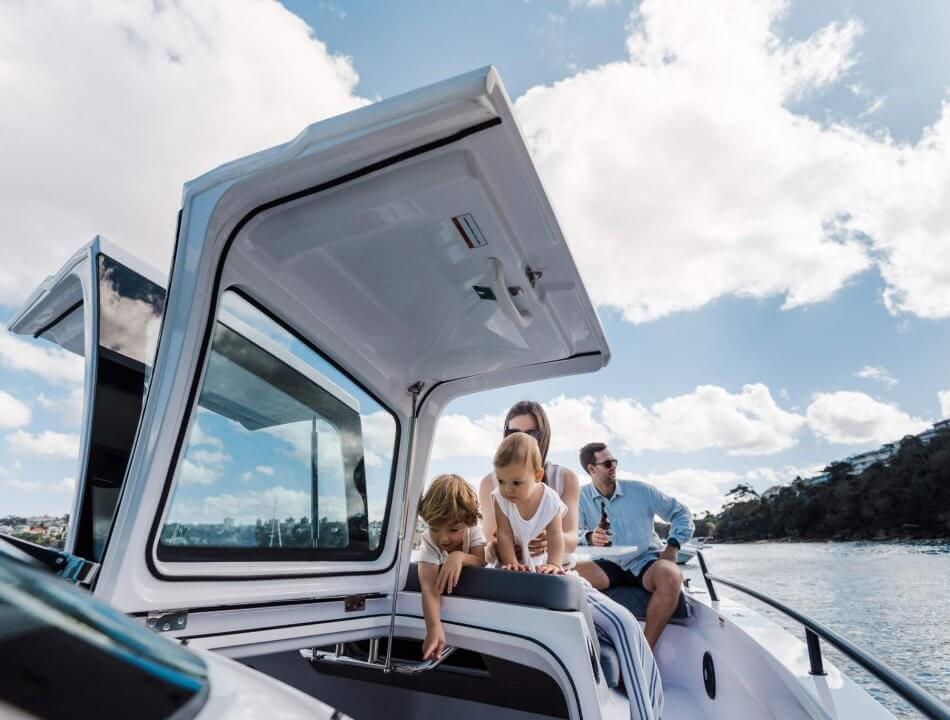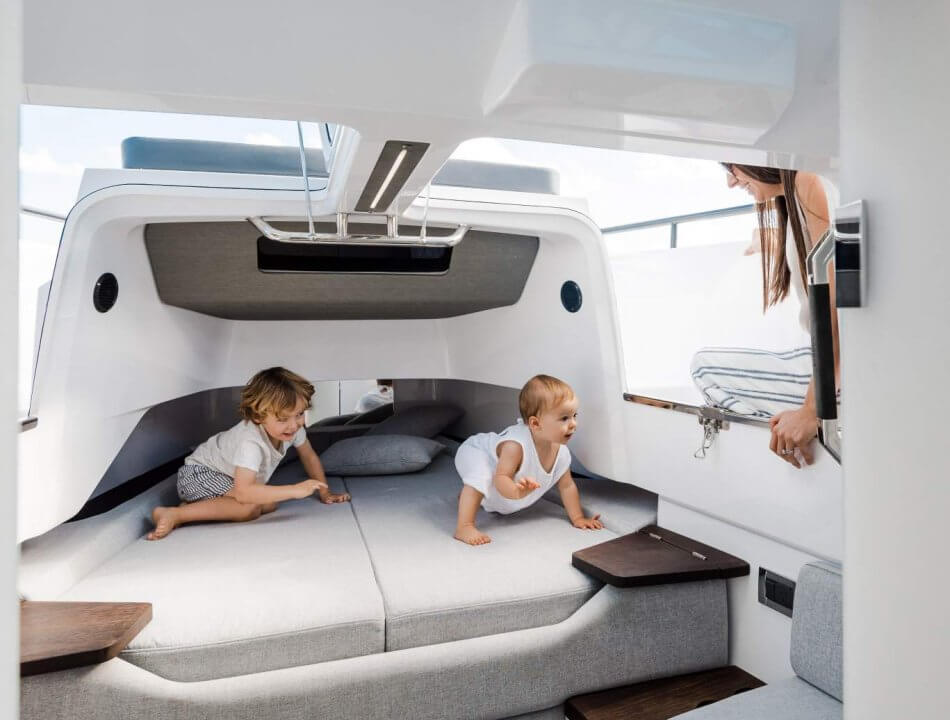 After tucking the young ones into the spacious cabin, the crew ducked around the corner to Shelly Beach via the picturesque Opera House and Harbour Bridge. It was here that the Axopar hung out by the surf break, watching the surfers ride the waves and then picking up our friend and utilising the roof racks.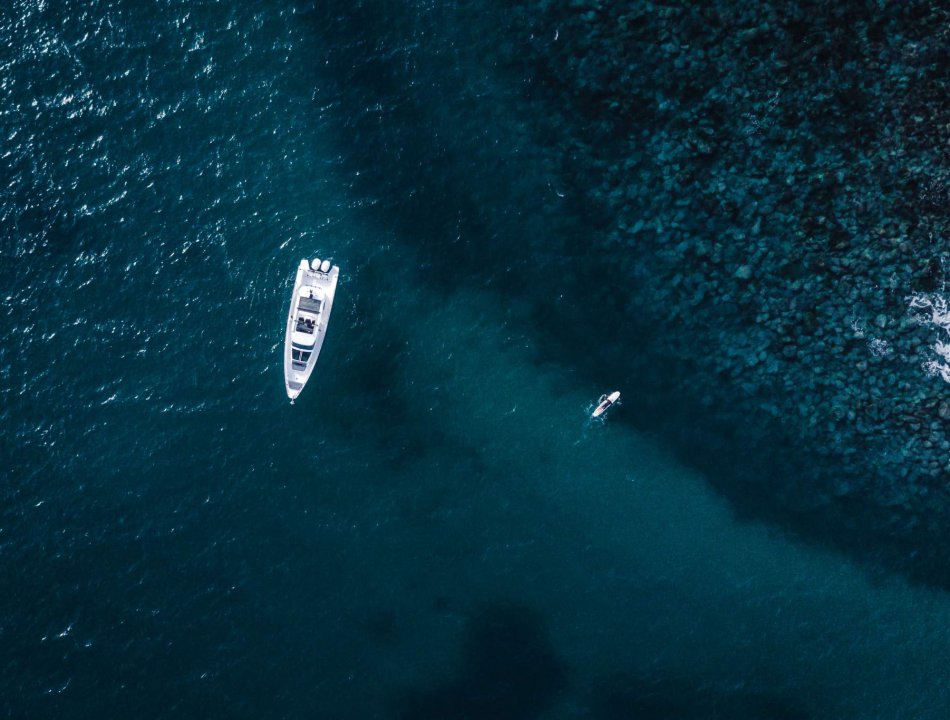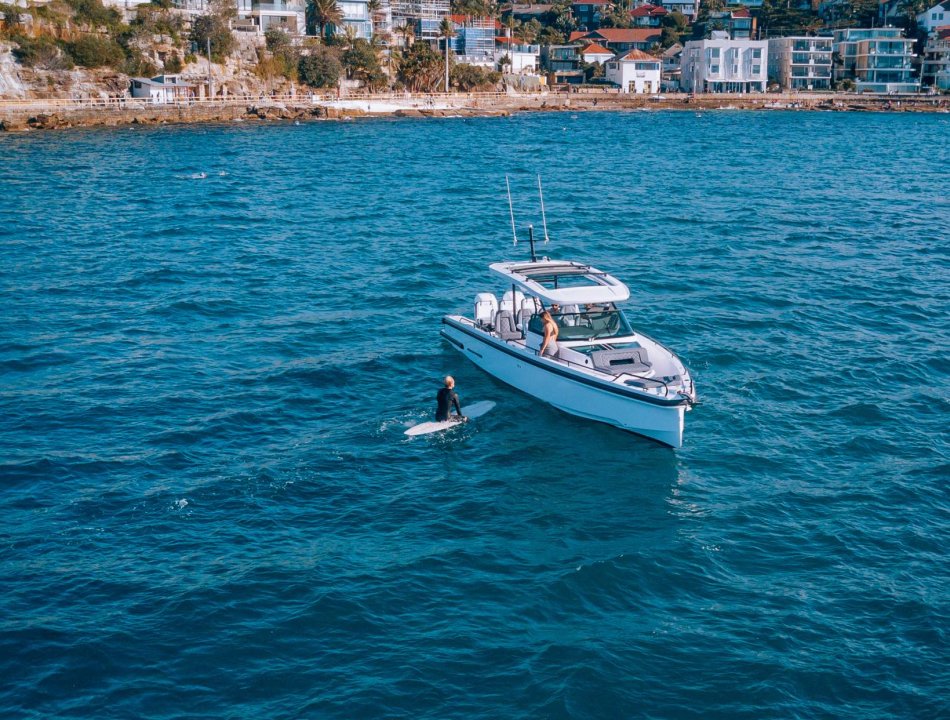 After one of the most enjoyable days the family have ever had out on the water it was time to duck back to Pittwater. Rounding Barrenjoey Head, the setting sun twinkled on the shining new hull. There is absolutely no way to fault such a perfect day.
"Throughout the day the boat was a smooth and comfortable ride, easy to manoeuvre with good visibility. It was the best offshore run that I have ever had in both directions from Pittwater to Sydney Harbour. The morning run down was fast and flat with a moderate SE swell, we were cruising at 35 knots with the boat seated firmly. The run back to Pittwater we had a 20 knot north easterly wind that caused a short surface chop, sitting on 38 knots with the bow trimmed nicely it was a smooth and dry ride." Said Skipper – Joe Fox.
The Axopar 37 Sun Top is the ultimate adventure boat.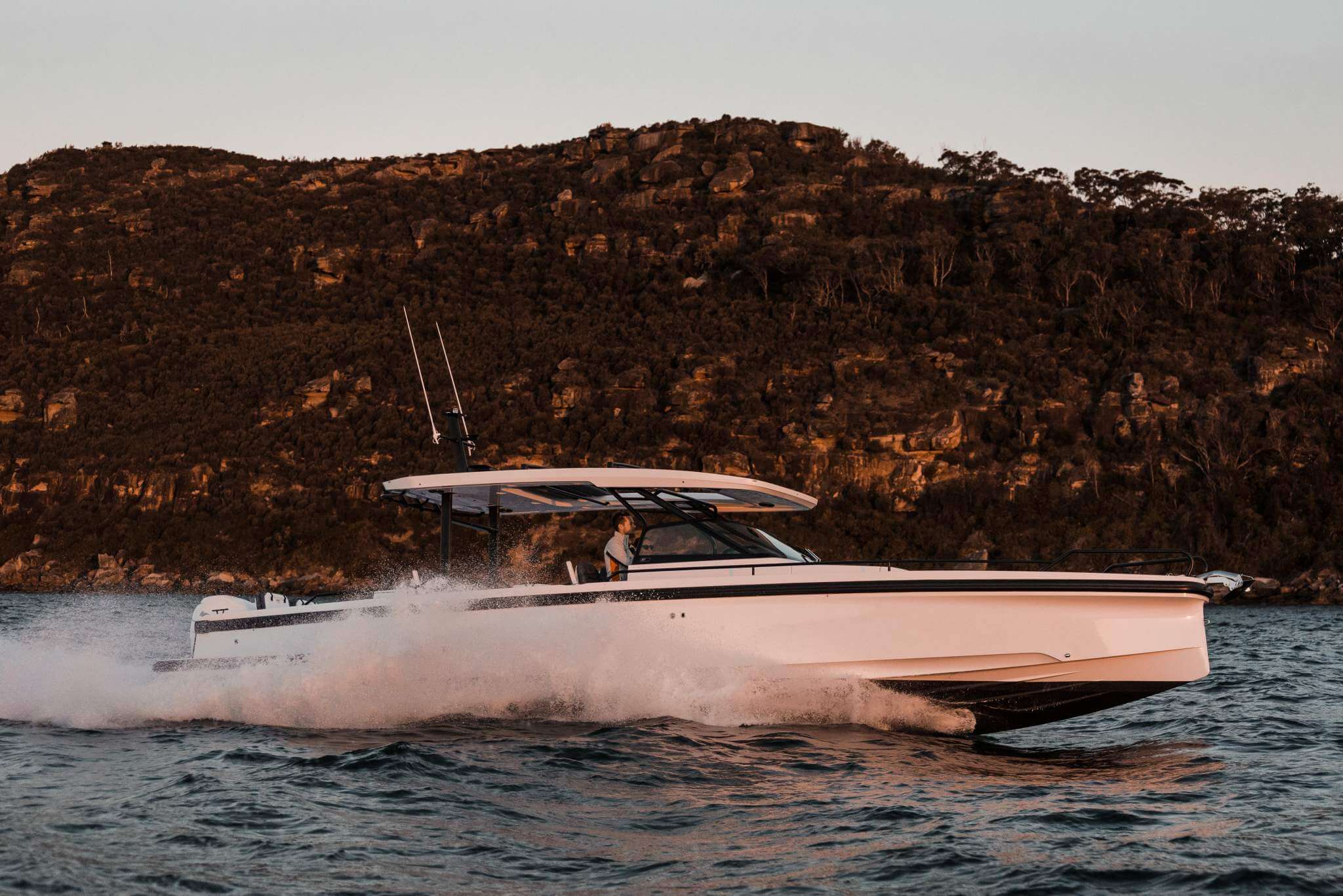 Axopar recently released the new Mediterrana Edition and is now available on all Axopar 37 models. We recently had a look at the key features of this package as well as how it looks across the 37 range.
read more