I bet you never thought you'd be reading this story.
You're probably thinking "but Axopars aren't designed to make wake…"
Well you are CORRECT! Axopars are known for making minimal wake, which is a positive thing, except when you want to wakeboard.
Let me introduce myself if you're new here, I am Marnie and I work for Eyachts, the Australian dealer for Axopar, now the fastest growing boat brand in the world.
Why are these boats so popular you might ask? Well, not only because of their innovative and effective hull that allows for a smooth ride but also their functionality that means you can do practically ANYTHING with them.
So I have made it my mission to prove this to Australia (while also having a heap of fun)!
One activity that has been on my list for months now is WAKEBOARDING. Since I first tried this extreme sport in November I have been dying to take the Axopar for a spin.
This is the Axopar 28 T-Top which was optioned with a ski-pole so all that was left to do was purchase a wakeboard and we were off.
I managed to con Joe, Chris, Kirk and Connor into coming with me to complete this mission (it really was not hard).
The whole crew were super excited to jump into the bull shark breeding ground just down from Middle Harbour in Sydney!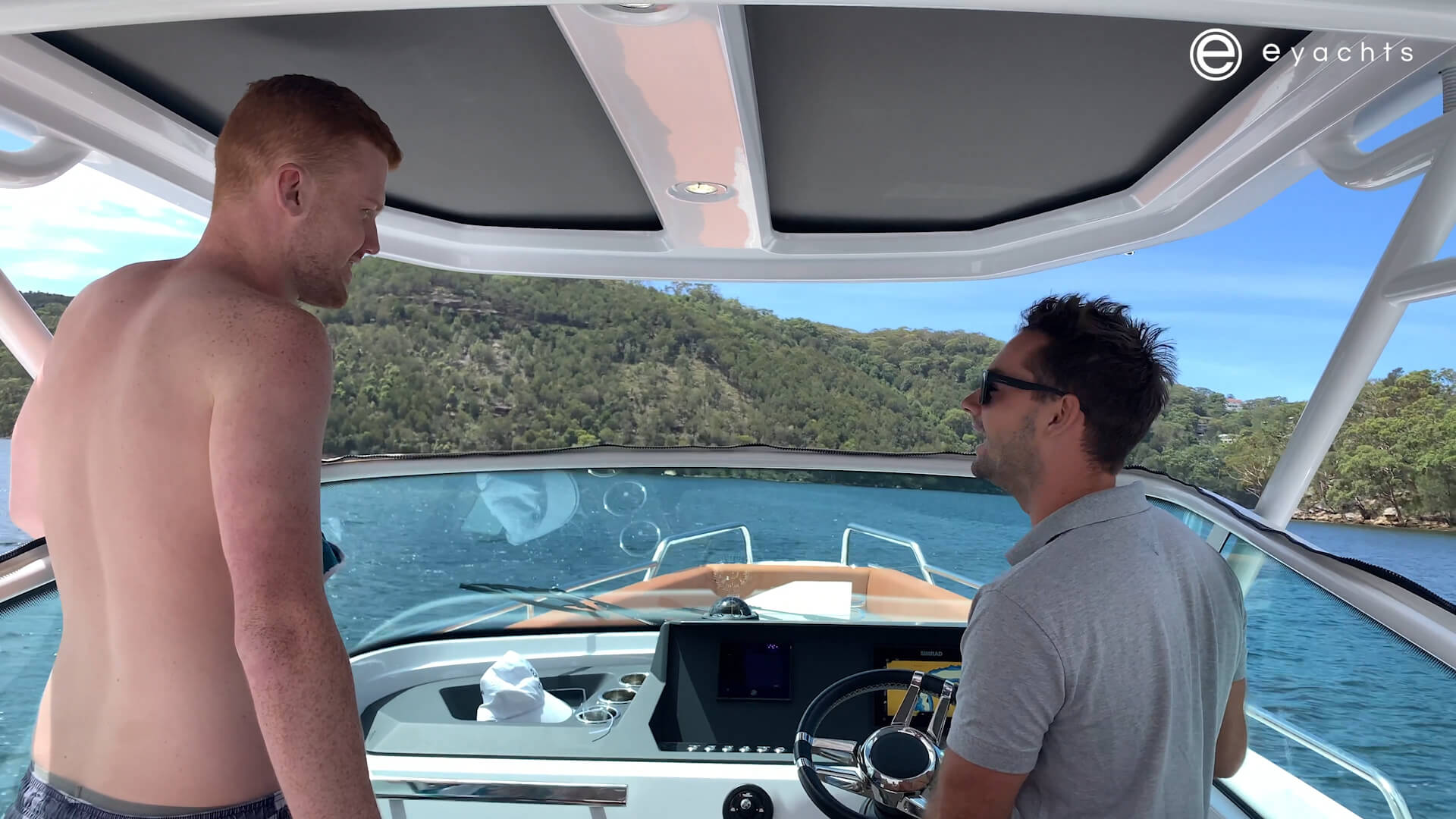 Zipping down the channel from the Spit, we arrived.
It was around 11am and the afternoon winds had yet to pick up so the water was calm, perfect conditions!
As I said, Axopars aren't made to make wake, HOWEVER, with some sneaky trim adjustments we were able to increase the wake.
First up was Connor, our resident wakeboarder and the only one of us that could do jumps.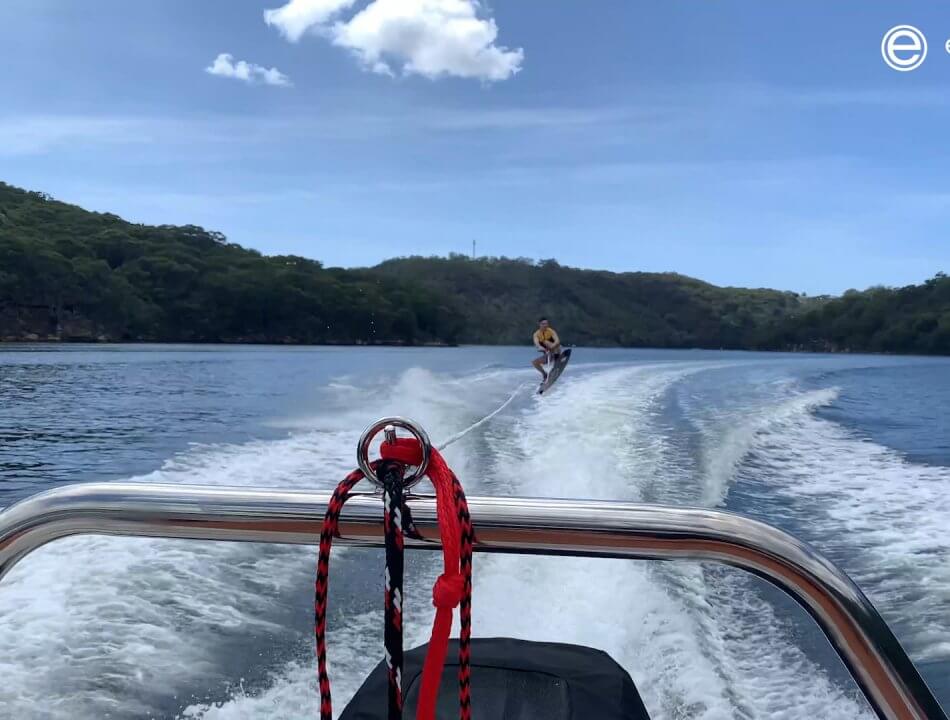 After Connor showed off his moves and also gave us entertainment with some dramatic stacks, Kirk was up!
Kirk had never wakeboarded but impressed us all by getting up first try and doing some mini tricks!
Then it was me, I have only been ONCE before and so my skill levels definitely need developing but for a beginner I was pleased with my ability to stay up and not COMPLETELY embarrass myself (only a bit).
This was followed by Chris and Joe!
All in all, I would suggest to anyone with an Axopar to give this a go, with a ski pole on the back it could not be easier to tow whatever you want. 
Plus wakeboarding is EXTREMELY fun!
*WARNING wakeboarding is much harder than it looks, my muscles were SO SORE for the few days after (but it was worth it!)*
P.S. As a bonus to our trip we saw a seal sunbaking on a nearby wharf and it decided to pop its head up and say hi when we got close.
Axopar recently released the new Mediterrana Edition and is now available on all Axopar 37 models. We recently had a look at the key features of this package as well as how it looks across the 37 range.
read more