When we found out that Sail GP would be in Sydney again in 2020 it was a sure thing Eyachts was taking out the Axopar 28 T-Top to get in on the action!
For those who don't know Sail GP features some of the most technologically advanced sailing boats in the world. The fleet of one design F50 foiling catamarans is made up of national teams from around the world.
The two day event comprises of 5 fleet races culminating in a winner takes all match race between the two top scorers. Some might say this is the Formula 1 of the sailing world.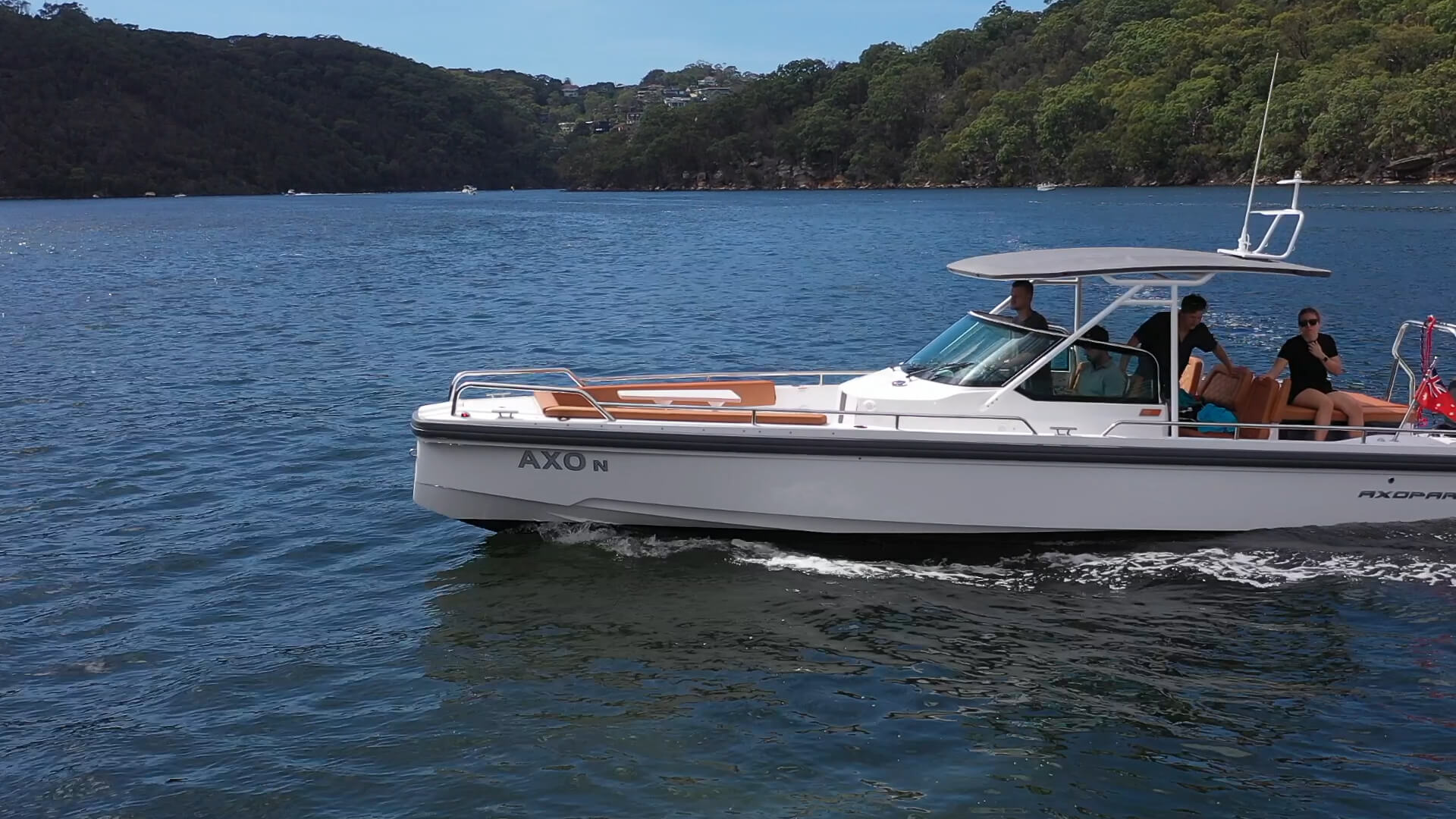 Despite a big day organised on the Saturday, Dan and Marnie couldn't help but want to get amongst the action on day 1. 
On the Friday of the event the two decided to raft the Axopar 28 up with another group of friends and watch the first 3 races!
With such incredible speeds it was hard to keep up but race on race Britain won all.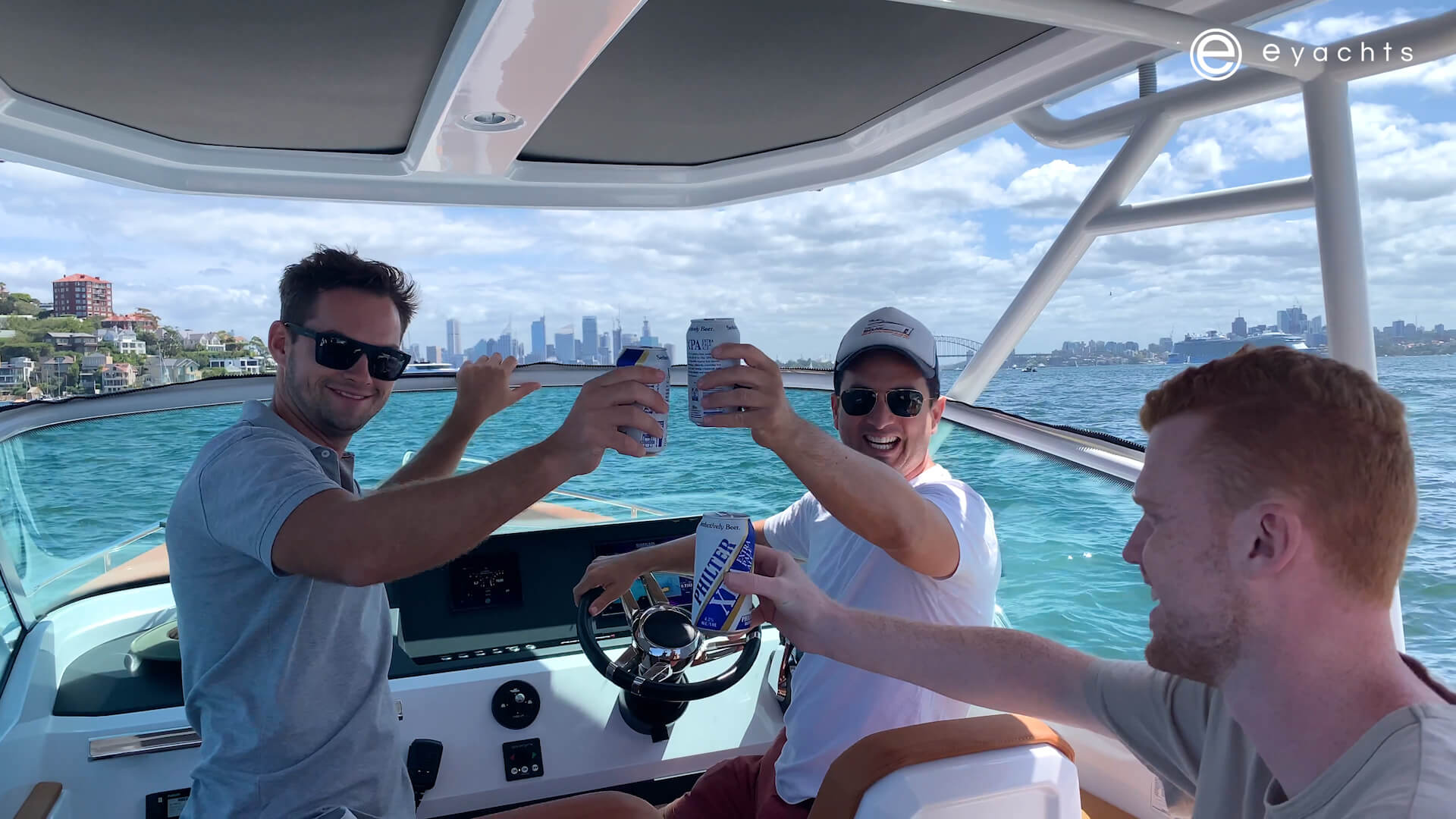 Starting off at midday from Middle Harbour Dan, Joe, Chris and myself (AKA Marnie, AKA the one behind the lens) and picking up passengers from CYC the crew zoomed over to Shark Island where those with VIP tickets drank, ate and watched from the centre of it all. 
Without hesitation it was now time for the remaining Axopar runners to crack open the icy cold beers and zip over to Cockatoo Island where the fleet was setting up for departure. 
One by one the incredible yachts started to get towed into the harbour. The Axopar hugged along side as they sped up on their foils!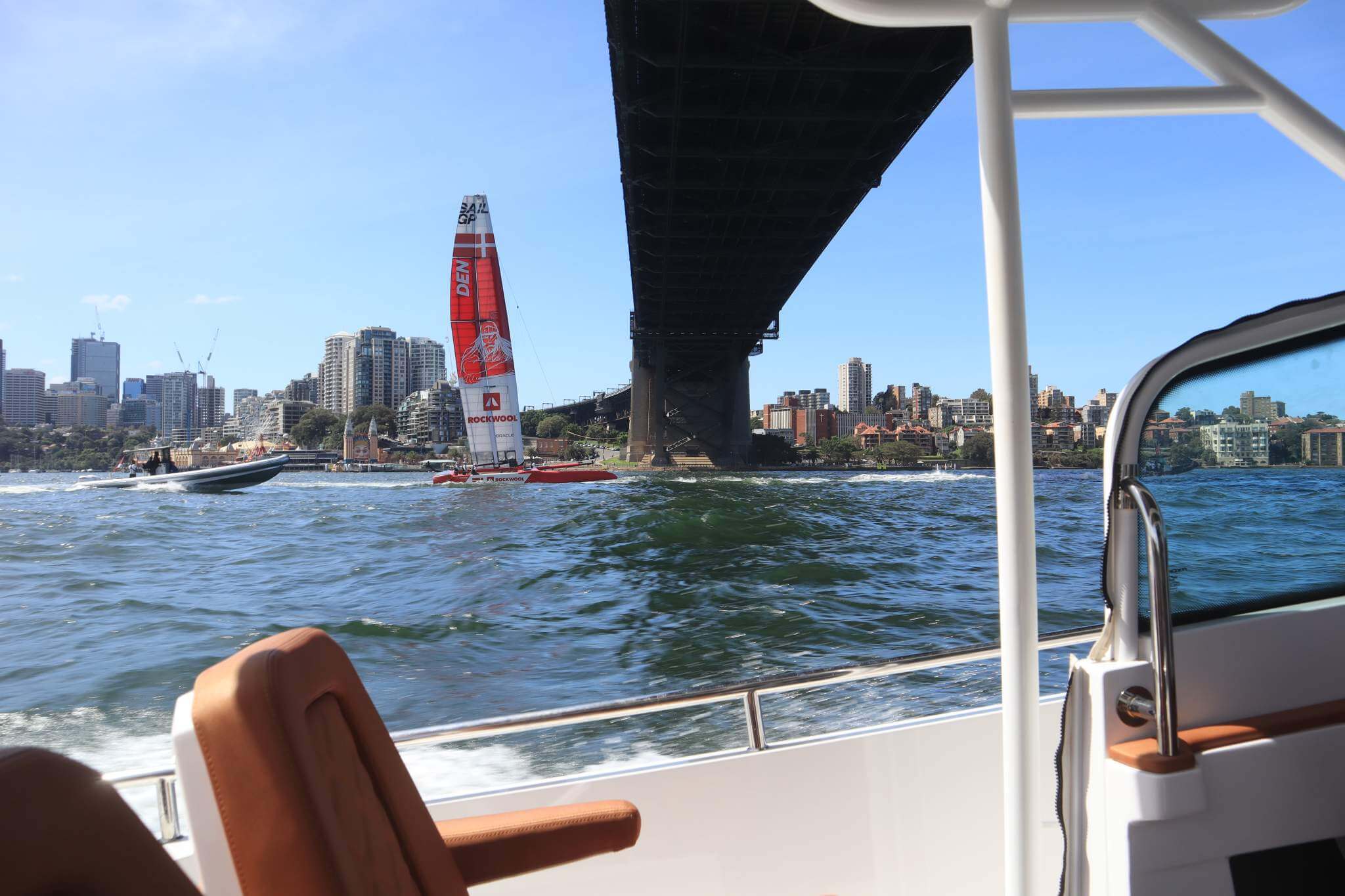 Entering the harbour we decided that Milk Beach was the ideal location to view the start and finish line.
Dropping the anchor with an hour to spare it was time for swimming, sunbaking and of course more drinks…
At 4:30pm the sailors took off and in seconds had reached to other side of the harbour.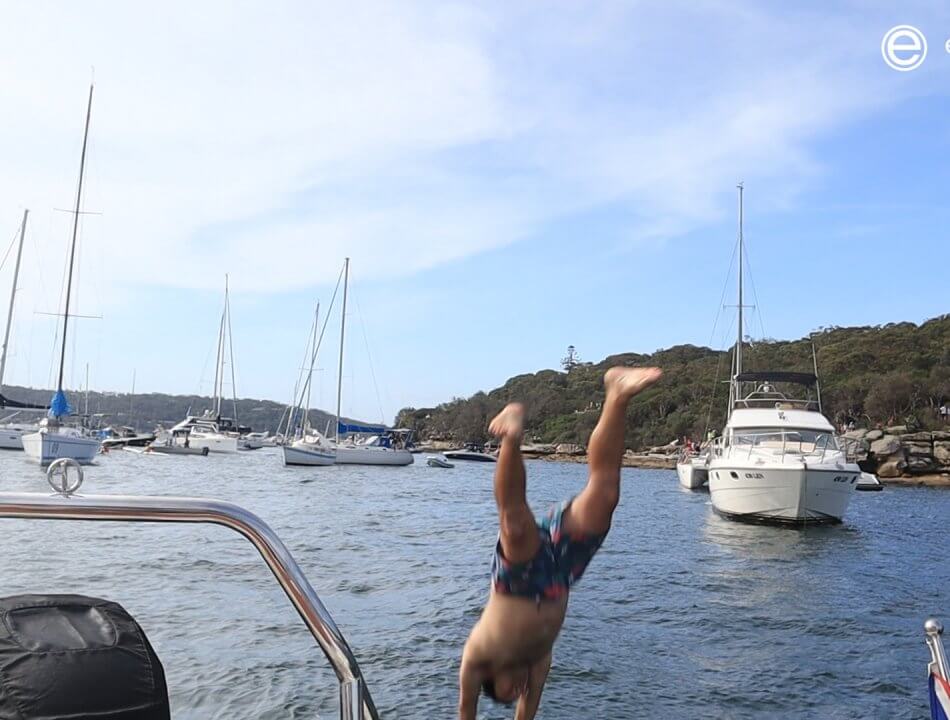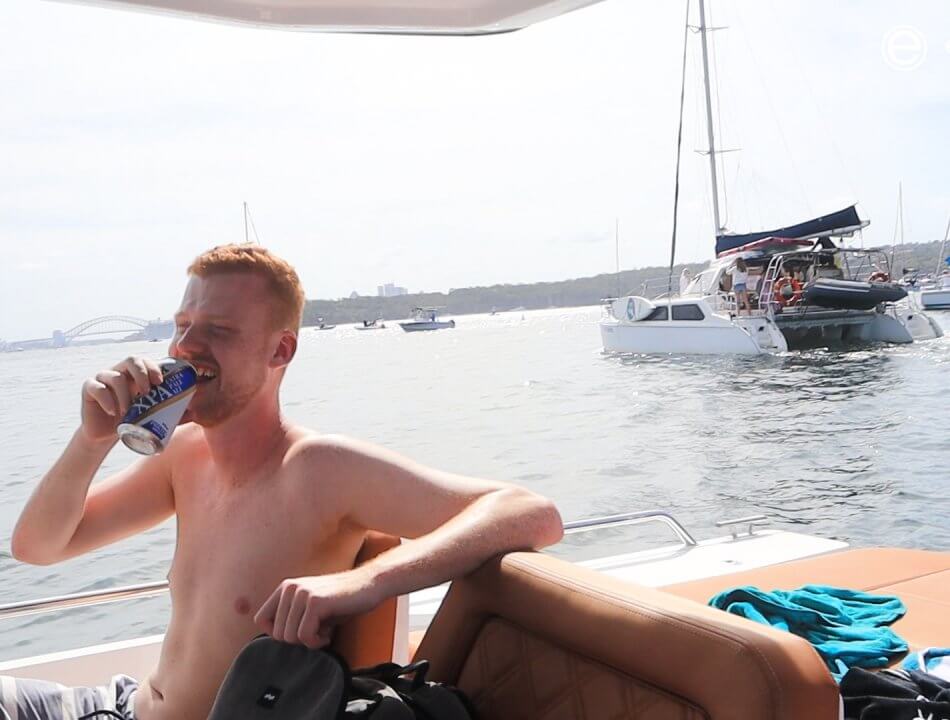 To get a different perspective after race 1 we brought in the anchor and headed to the other side of the harbour.
As we drew closer to some of the magnificent vessels in race 5 we could literally hear the humming as they foiled.
Race number 6, the final match race was between the Brits and the Aussies, the decider!
The two were neck and neck, flying around the course but the British team came out on top without a single loss in the entire event, Joe our resident Englishman was thrilled!
After the boundaries were taken down we picked up the Shark Island goers and dropped everyone to their desired locations.
An incredibly fun, thrilling and exciting day for all and something I think we can agree that we will have to attend next year!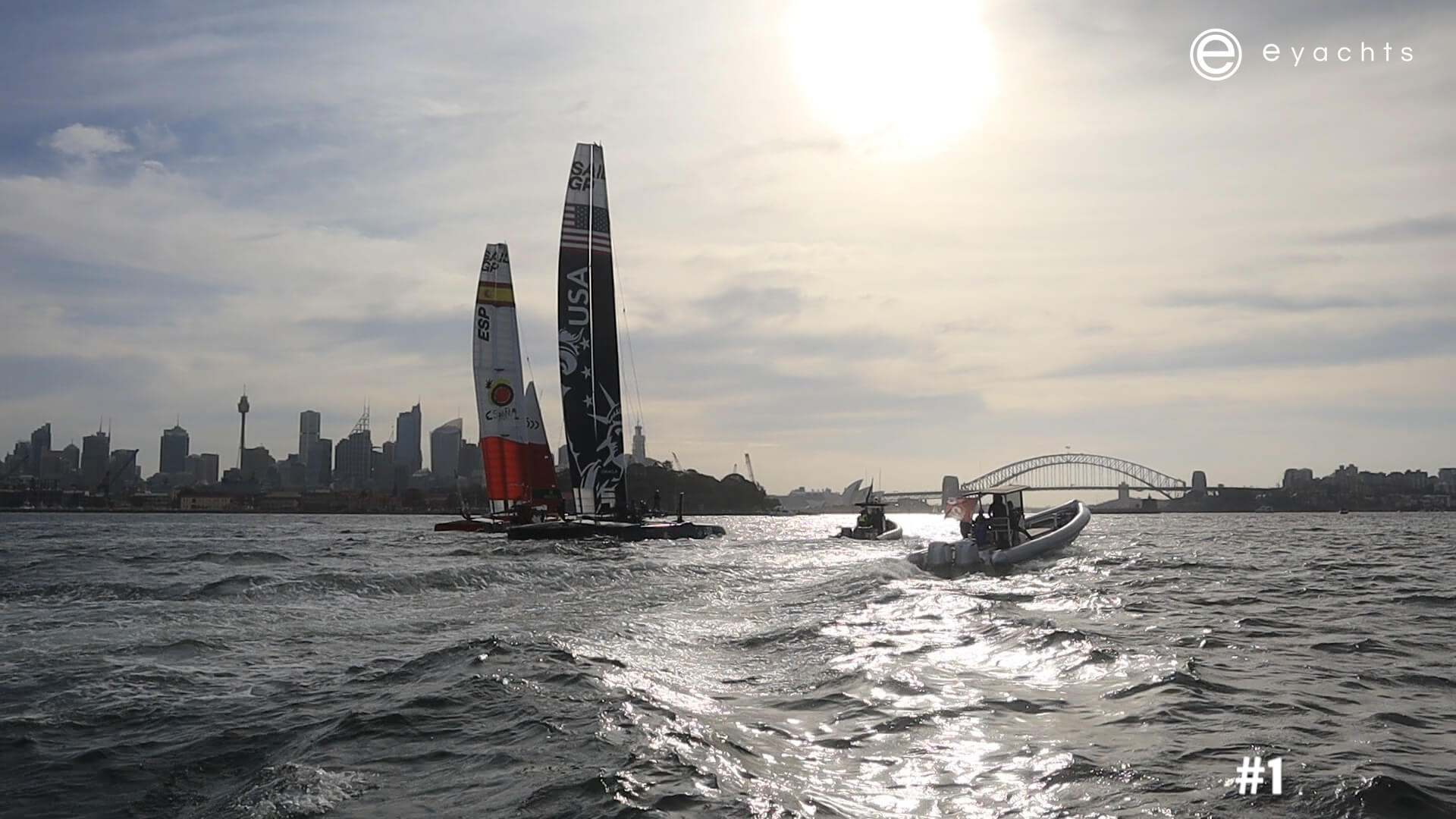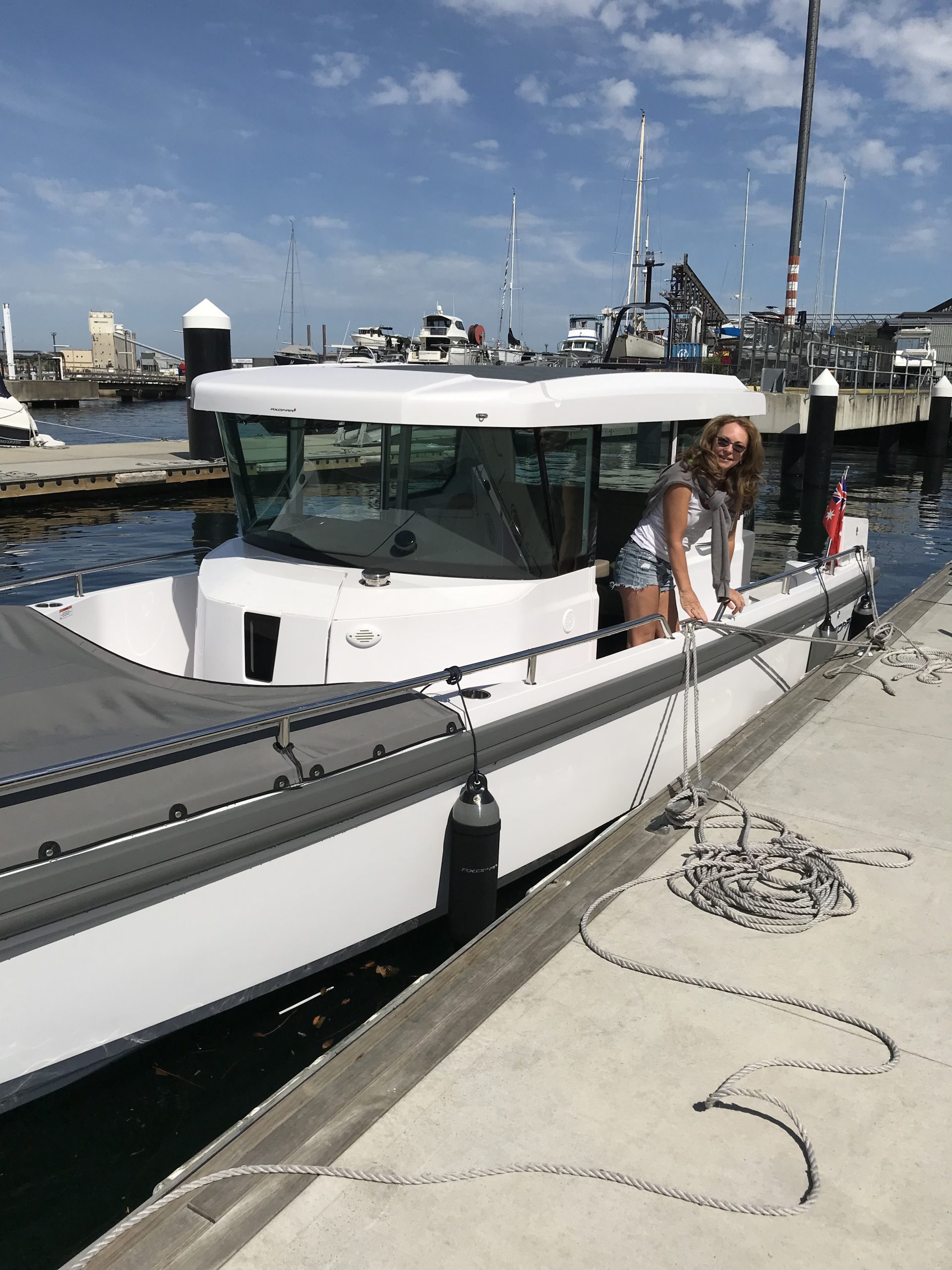 Georgie found the Axopar 28′ despite its length a well designed boat that could easily be skippered single-handedly, claiming "The Axopar is so easy to handle I can head out at any time in any condition." Georgie refers to her Axopar as a "Sexy sports car. A convertible with opening doors and roof which allow full control of the amount of sun and wind one experiences."
read more