Sirena Interior Design – Cor D.Rover
"Our interior design philosophy is based upon an inseparable link between the inside and the outside of the yacht. Nothing brings nature more into our designs than these large windows. Daylight brightens up the unique, luxurious and comfortable interiors and make you feel as if you are on board a superyacht.".
Cor D Rover, Designer
Dutch design studio Cor D. Rover are the brains behind the interior design of the Sirena 88. Renowned as being among the most passionate producers of innovation in superyacht design, Cor and his team have an impressive history.
The Studio was established 20 years ago after working with Frank Mulder for a number of years on projects including the super-fast boats Octopussy and Moonraker. The past two decades have seen a number of notable Cor D. Rover designed yachts; seven Mondomarines, a 39 and a 45-metre Hakvoort, a 43 and a 47-metre at Dutch yacht builders, among others. However, what's really interesting about Cor D. Rover is this heavy focus on innovation and technology: a seemingly tireless pursuit which Cor himself attributes to a technical education and a voracious enthusiasm for discovering the undiscovered. The difficulty, of course, is actually seeing these innovations come to fruition and becoming more than just a feasible concept on a piece of paper.
The barriers to implementing something new and different are clear and comprehensible: "Change takes time. It has to be step by step," Cor states. Regardless of the challenge, Cor and his team are still just as excited about seeing these inventions come to life with the impressive history of yacht design credited to his studio including the Sirena 88, it is happening.
Read More About Sirena Hull Design German Frers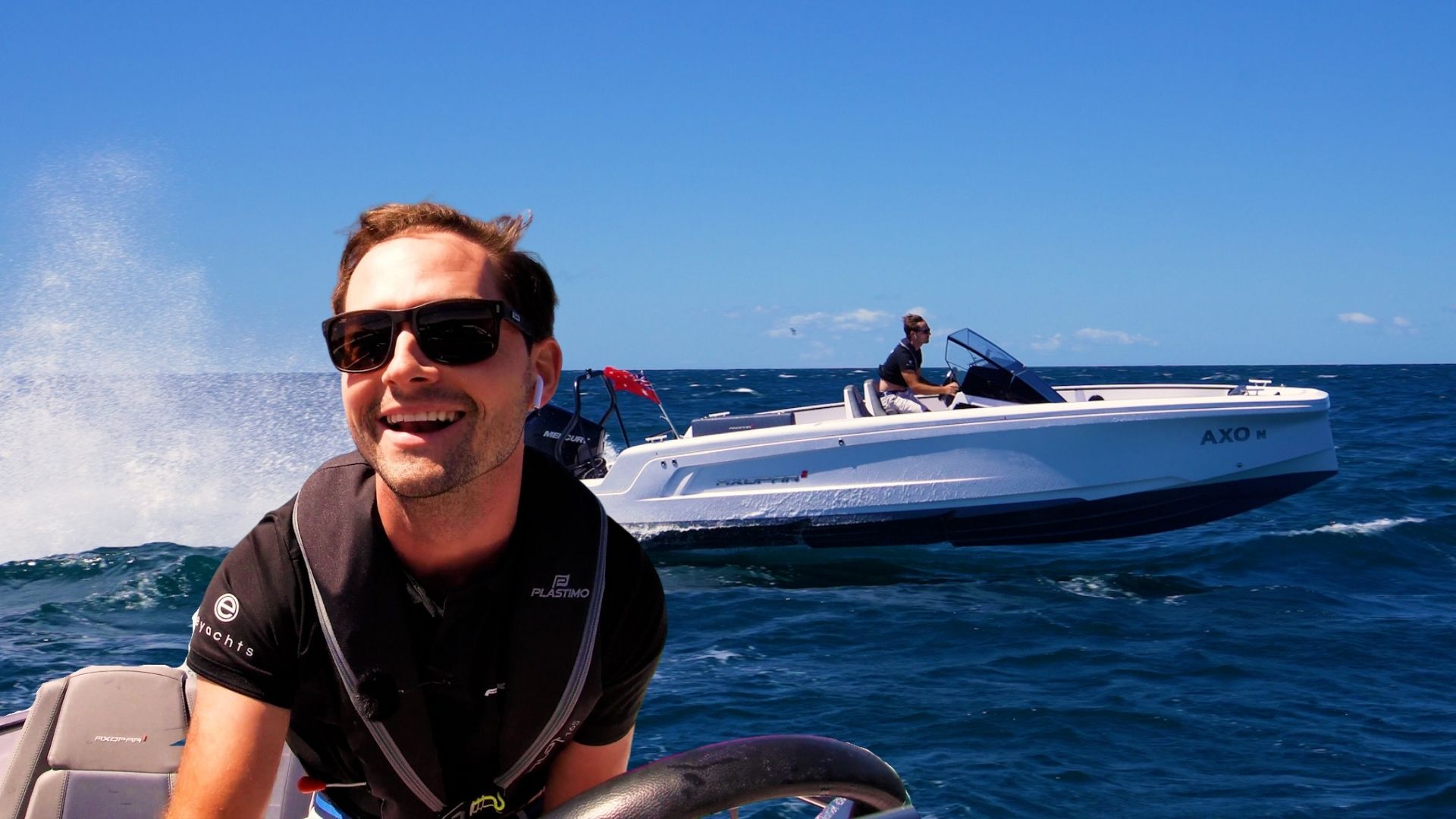 Joe Fox tests the Axopar 22 in the conditions it was made for!
If you know Sydney Heads you would know that this area is known for having turbulent seas. Combine a 1.5-2 metre southerly swell with a 30kt westerly and you have the type of mess that will really put this 22 ft dayboat to the test!
read more