Axopar 28 Hauraki Gulf, New Zealand
After another great show in Auckland the team had to pack up and take the display Axopar 28 from Auckland to Gulf Harbour.
Despite the miserable weather the team set off to show how the Axopar handled the challenging conditions.
Written by Joe Fox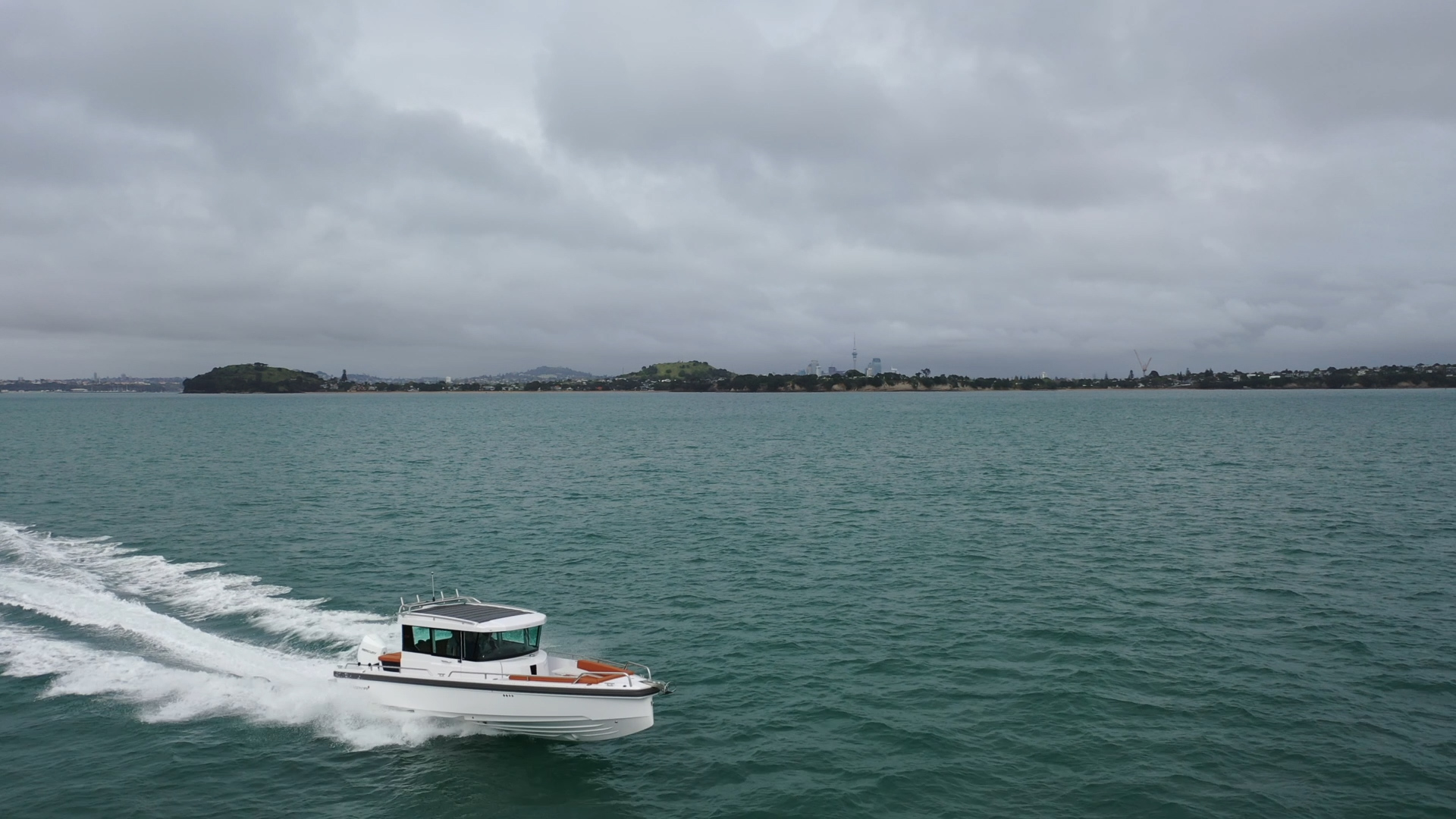 Leaving Viaduct Harbour on the dot of 0900 we cruised out past the ever-impressive AC 75 test boat from Emirates Team New Zealand.
Making our way out across Auckland harbour the 3rd season of the day kicked in with a lashing of rain.
With the doors closed up we were warm and comfortable inside, admiring the Devonport naval base as we edged out of the harbour within the speed limit.
Once clear of north head we upped the pace, accelerating to a comfortable 33 knots cruising speed heading east towards Rangitoto.
Coming into the lee of the island in the easterly we cruised past the rather traditional looking lighthouse on the West of the Island.
Rounding the corner, the swell came onto the nose, for a comfortable ride we slowed to a casual 24 knots to reduce slamming and set our sights on Rakino Island.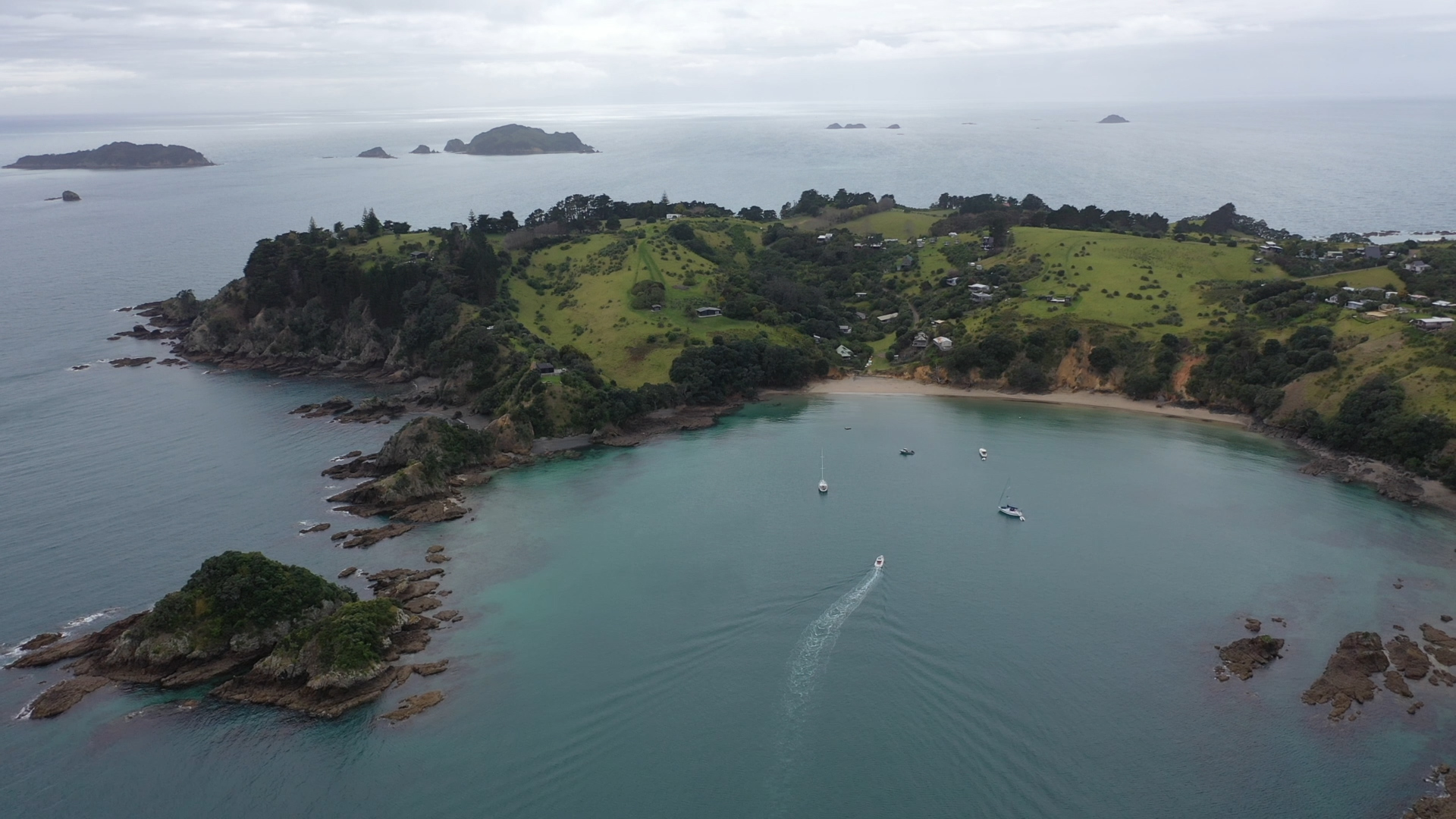 Approaching the island, the clouds began to clear, and the lush green pastures of the island shone like a beacon.
Topography akin to "The Shire" greeted us as we crept into Woody Bay where we dropped the anchor for a mid-morning snack and a battery change on the drone.
Sightseeing done we were off again, this time cruising across the easterly swell towards Gulf harbour.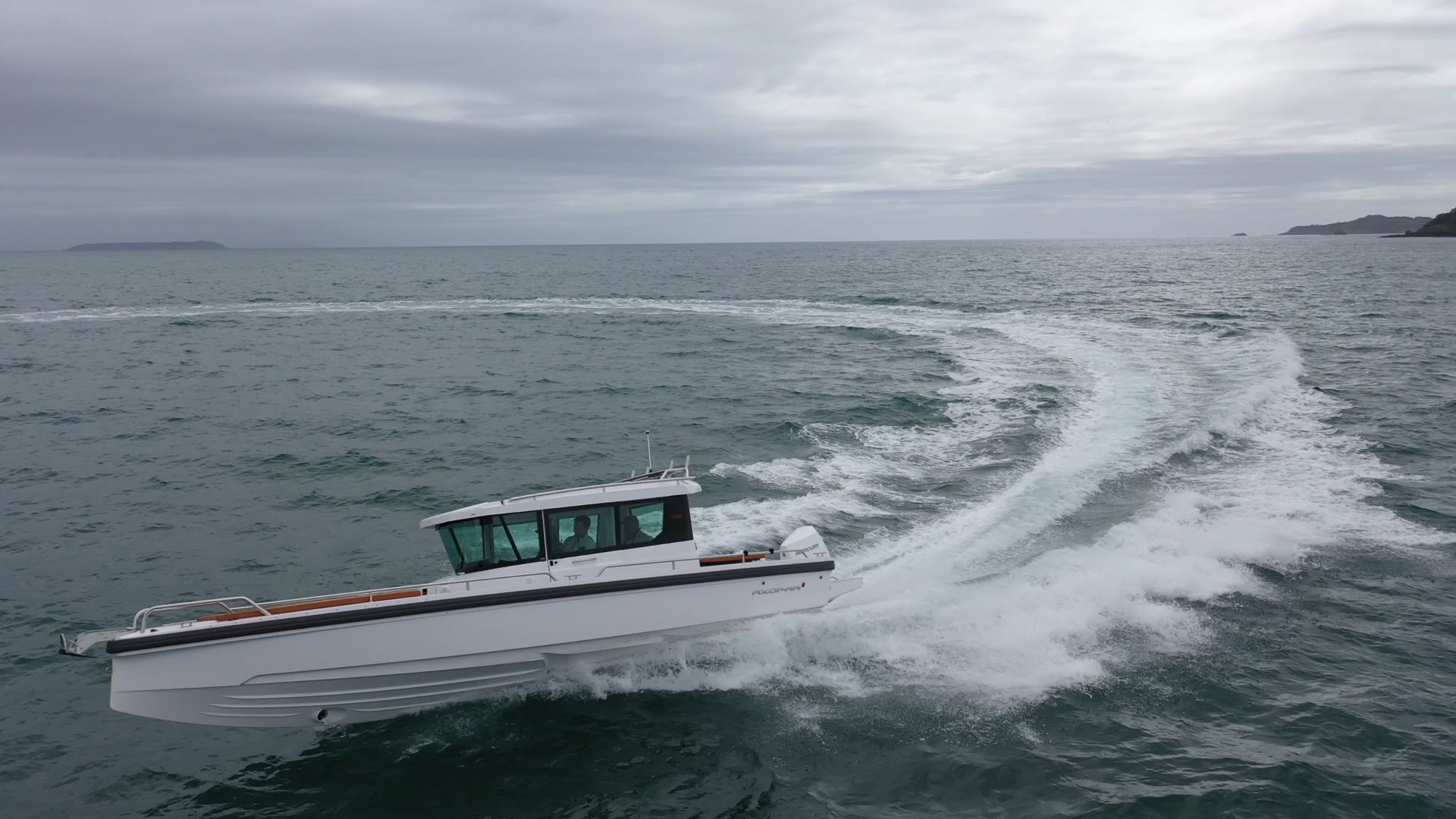 Cruising at a comfortable 32 knots we raced down the waves, the sharp entry hull gripping firmly down each wave keeping us on track.
The 9 Mile trip took less than 20 minutes and we were coming into the lee of the Gulf Harbour peninsula, as the water flattened out, we decided to give the boat a speed test reaching an impressive 44 knots with the 300HP V8 Mercury.
All in all, a very impressive trip, done from the comfort of what felt like a luxury car.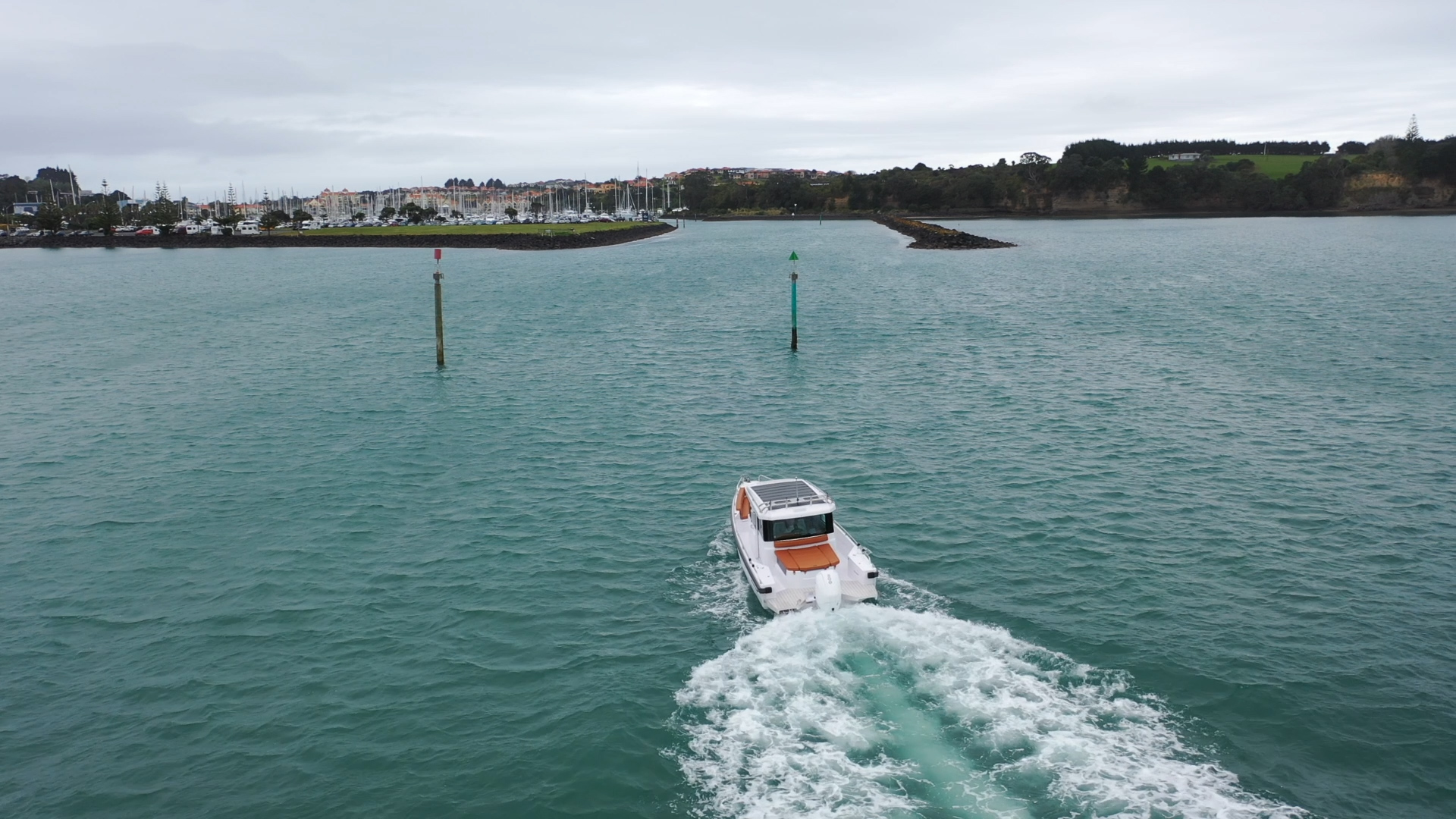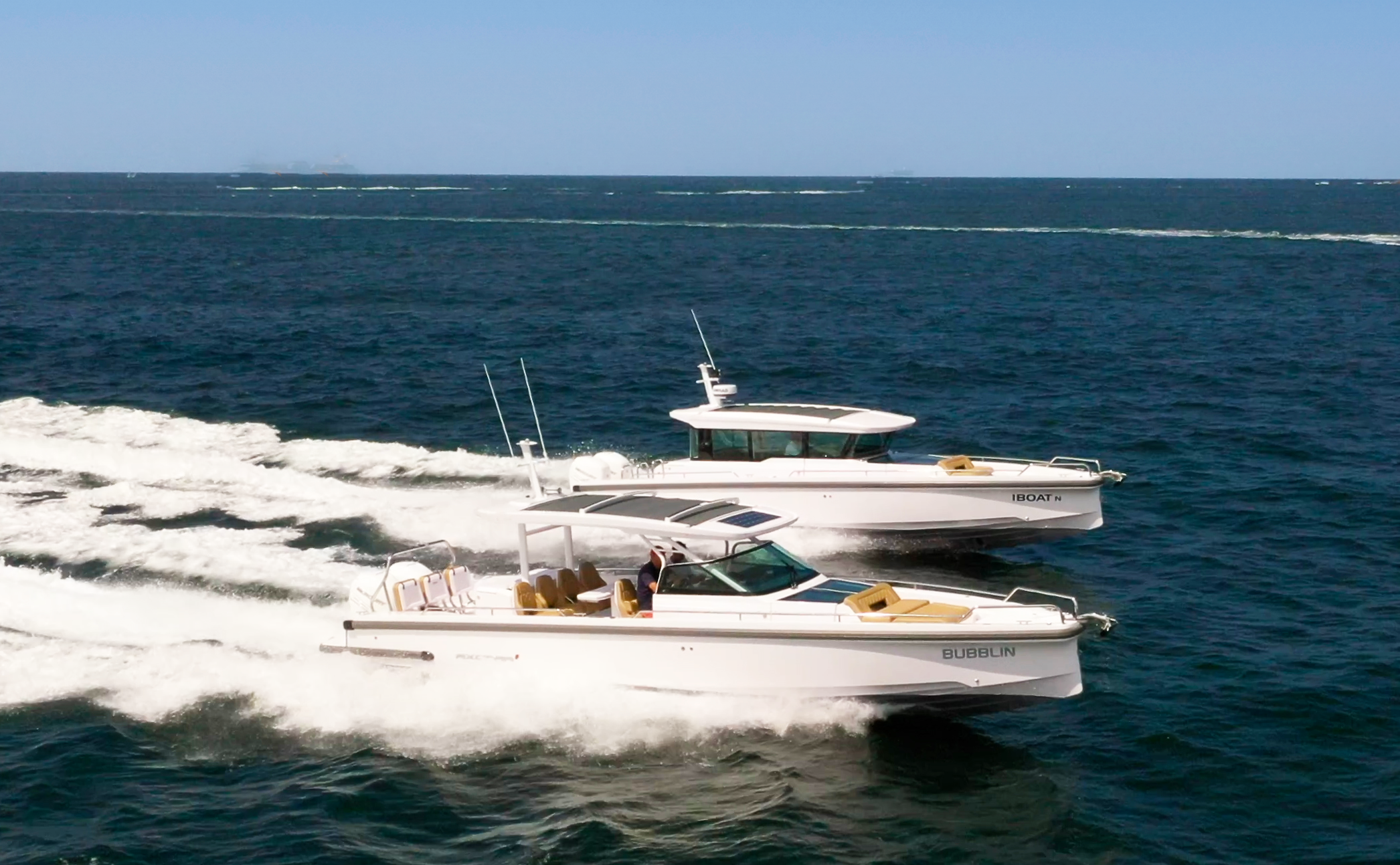 Axopars' offshore performance is what they are best known for. As anyone from the Sydney area would know, travelling from Pittwater to Sydney Harbour is a popular route that often has challenging conditions.
read more