Axopar 37 Cross Cabin Adventure Sydney
Whether you are seeking a quiet oasis or the thrills of travelling around Sydney Harbour at over 50kts you cannot go past the Axopar 37 Cross Cabin.
In this video, the team went whale watching offshore and swam with the sealife at Castle Rock.
The Axopar 37 Cross Cabin is really the all-rounder for Sydney Harbour dayboating. Protect yourself from the elements when necessary but open up the electric sunroof to enjoy the sunshine.
The Axopar 37 delivers on her promise for speed, comfort and adventure afloat. Only once you have experienced the ride, the clever use of space and high performance driving on the water will you really understand why Axopar has become so compelling.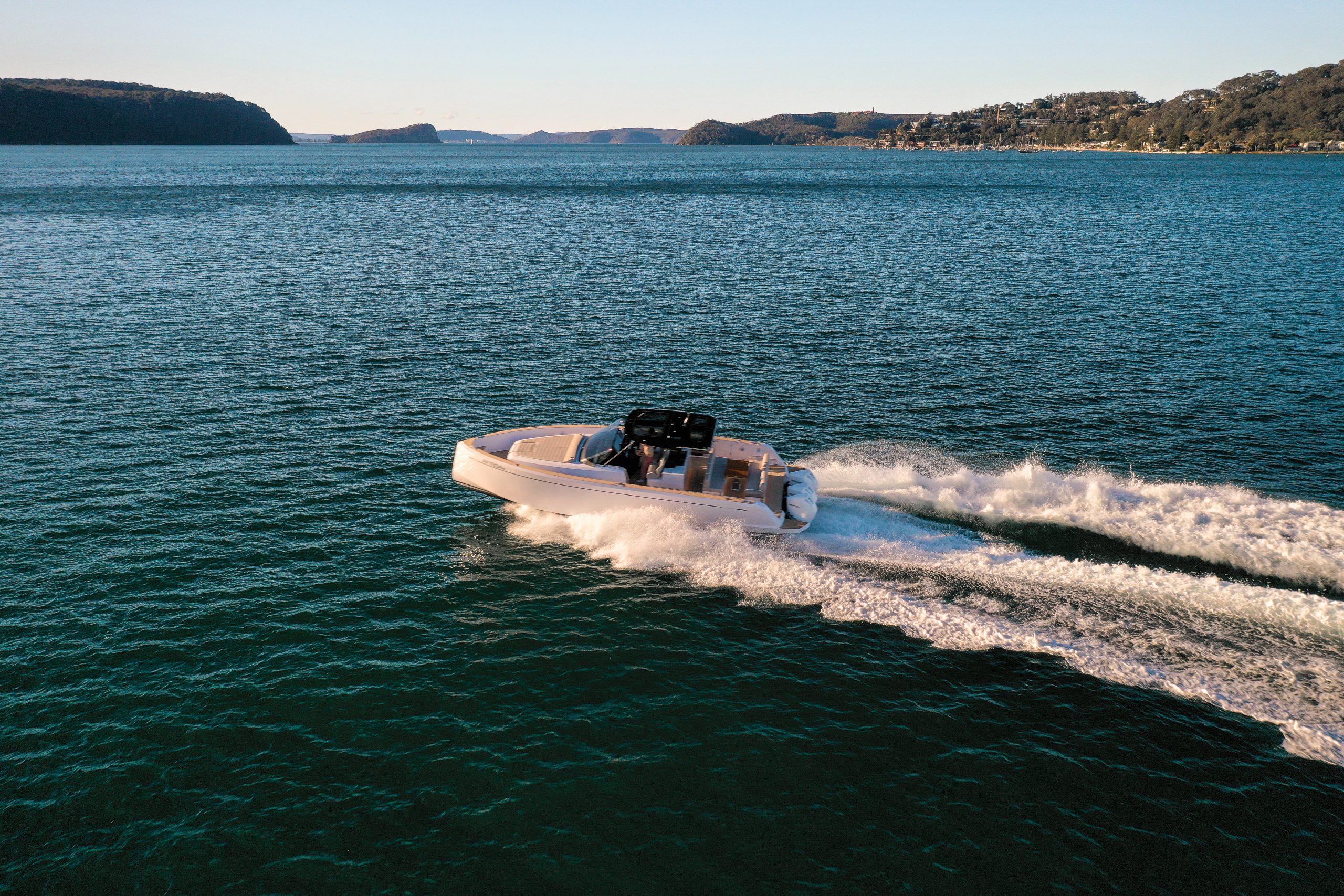 Andrew, was looking for "the perfect boat for entertaining family and friends on Sydney Harbour. A boat that was beautifully designed and constructed and at the same time very simple to operate. Having won European Boat of the Year, and coming from such a reputable boat building business also helped with the decision… I love the elegant design of the boat and the quality of the build. It looks stunning."
read more