A day of Greenline 39 activities – What you can do on board…
Whether it's around your local waterways or escaping the ordinary there is so much to do…
The Eyachts team took the Greenline 39 out for day in Pittwater to give you a picture of what it would look like to own this gorgeous looking and functional luxury cruiser.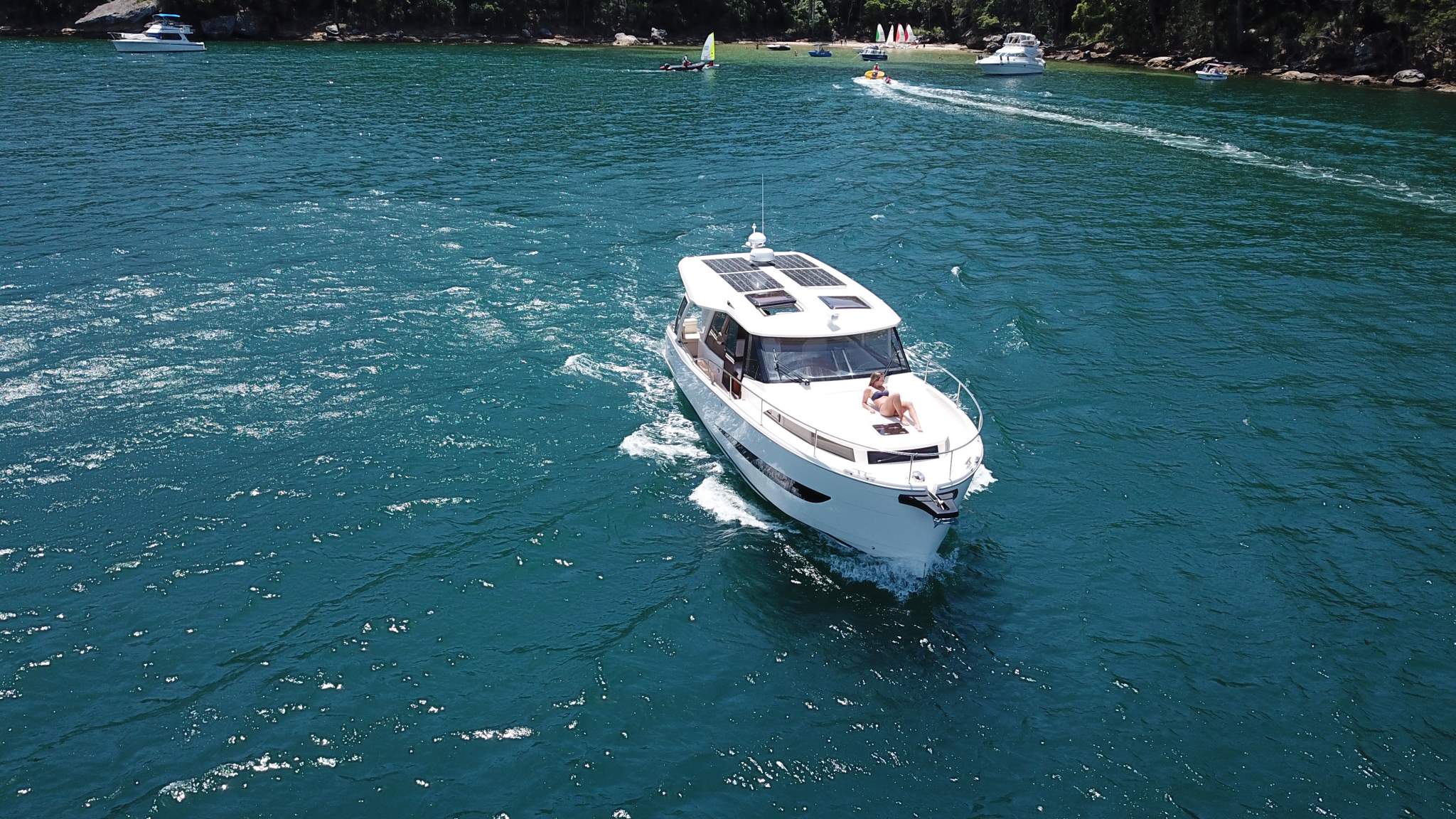 What can you do with the Greenline 39?
Activities include but are not limited to;
A day spent in your local waterways
Exploring quiet bays
Jumping off the bow or stern into the ocean
Fishing
Cruising offshore to nearby waterways e.g. heading from Sydney down to Jervis Bay
Taking a weeks holiday with the family
Spending a night under the stars away from light pollution
Sunbaking on the aft platform or bow sunbed
Bring friends on family aboard for a BBQ on the water
A quiet place to study or do some work externally
Relax
Read a book or listen to a podcast to learn more
Get epic drone shots
Making your friends jealous
Additional thoughts…
The Greenline 39 is the ideal luxury cruiser. You can easily potter around your local waterways but also venture offshore to escape the ordinary. With accomodation for up to 6 people, full size fridge and freezer, domestic stove, solar power and 660AH battery, you comfortably spend a night (or 10) on board.
This boat would be perfect for the family whether the children are young or old. The young ones will be safe with the high side walk railings, but it's the also best way to get your older kids hanging out with the family because they know they will make all their friends jealous (or invite them onboard, room isn't an issue).
For a yacht that looks and feels like elegance while ticking all the functionality boxes you really can't look past the Greenline 39.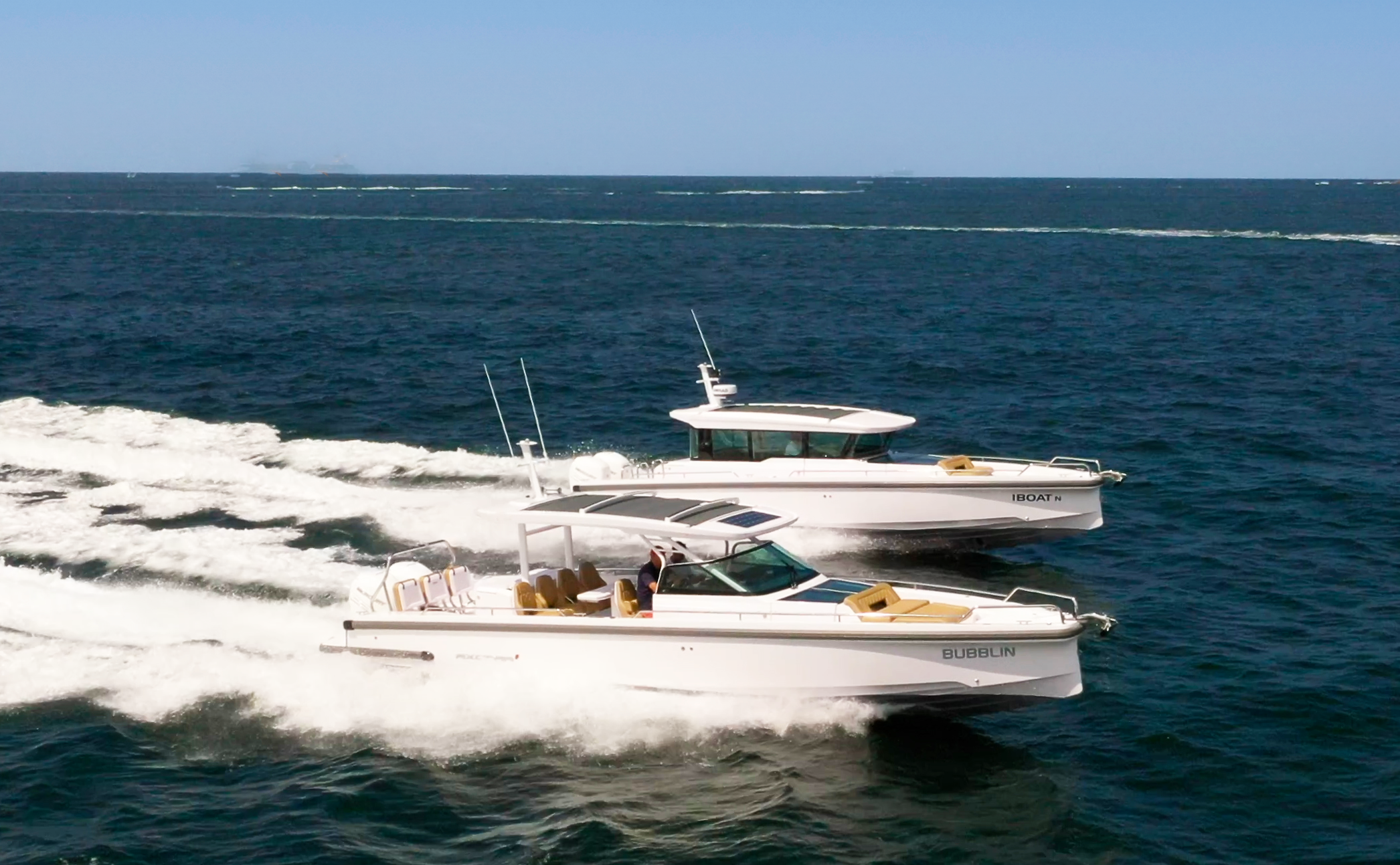 Axopars' offshore performance is what they are best known for. As anyone from the Sydney area would know, travelling from Pittwater to Sydney Harbour is a popular route that often has challenging conditions.
read more