Greenline 45 review/ walkthrough
The Eyachts team had yet to see the highly regarded Greenline 45 and with so many customers interested we decided to fly to Slovenia to take a look.
Both Dan and Marnie stepped aboard for the first time and were in awe of the incredible size of the boat, it really felt much larger than 45 foot.
In the above video we decided to make a very raw and uncut walkthrough of our first look at the Greenline 45 FLY.
Below we simply point out out favourite features to summarise the yacht and also tell you the benefits of European Delivery.
KEY FEATURES
So many options available
Massive 45ft yachts
Flybridge gives another dimension – social entertaining area
Multiple chargers everywhere
Optional office/ makeuproom
Teak option
Dark or light interior colours
High quality wood table as centrepiece
Full beam aft cabin (two lounges, massive island bed, high head height).
Spacious VIP Cabin with lots of light
Hydraulic swimming platform
Hydraulic toy/ tender garage
Stern wetbar/grill
Ability to sleep 8 people
1.2KW Solar (no generator needed)
EURO DELIVERY OPPORTUNITY
Take delivery in Slovenia, cruise Croatia and then we will help you get it shipped back to Australia.
Save time and money while exploring new coastlines.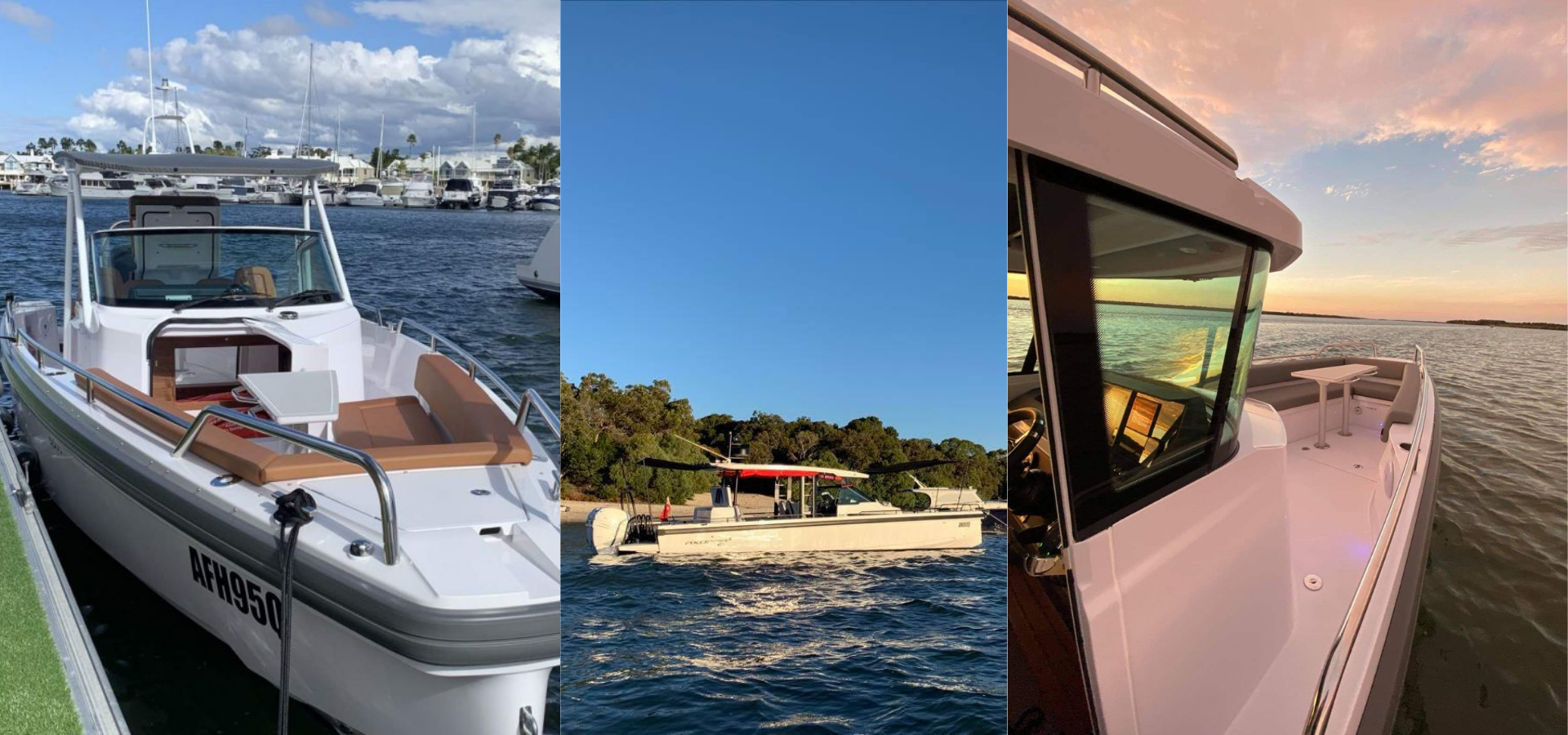 Dave owned his 28 T-Top for only 6 short months before upgrading to a 37 Sun Top and now with a 28 Cabin, so I think it is safe to say he has a bit of experience with Axopars. We thought he would be the perfect person to talk to about the various models, likes, dislikes and the adventures they have taken him on.
read more